NEW SEASON
ON SALE NOW!
Published by Roberta Emerson
Artists: (top row) Lea Salonga, Los Lonely Boys, Drum TAO, Matthew Morrison, Lonestar & Phil Vassar
(middle row) Arlo Guthrie, Joan Osborne
(bottom row) Cirque Mechanics, Preservation Hall Jazz Band, MOMIX, Rita Rudner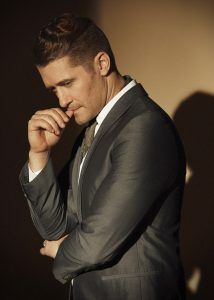 The 2019-2020 Season is now on sale! Nearly four dozen events include artists from all musical genres, as well as comedy, dance, cirque, theater, films, speakers, and more. Some of the hottest shows are already selling fast so don't wait.
The season officially begins on Saturday, September 7th with the Brilliance at the Bankhead Gala featuring the multi-talented Matthew Morrison, known for his endearing role as Mr. Schuester on the television show "Glee" and his numerous roles on Broadway. The festive fundraising event begins on the plaza with a dinner reception and full bar, and continues inside before the concert with live and silent auctions. VIP ticket holders and sponsors get early access and other benefits.  It's a not to be missed event – get your tickets now!
Matthew Morrison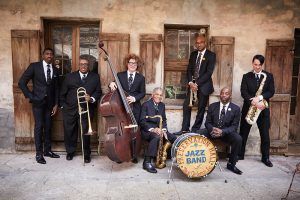 Among the diverse performers in this year's Bankhead Presents series will be country hit makers Lonestar and Phil Vassar, Texican rock group Los Lonely Boys, folk legend Arlo Guthrie, comedian Rita Rudner, Preservation Hall Jazz Band, BoDeans, singer/songwriters Joan Osborne and The Weepies, A Charlie Brown Christmas Live! on Stage, and mesmerizing dance group MOMIX.
Preservation Hall Jazz Band                                                                             Arlo Guthrie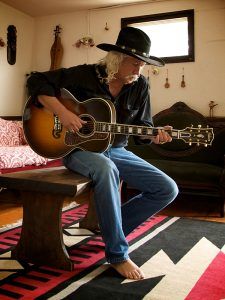 THE SHOWS YOU WANT TO SEE!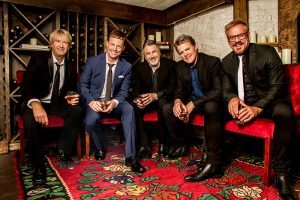 Country stars known for such blockbuster hits as "Amazed" and "Just Another Day in Paradise," Lonestar and Phil Vassar team up to bring their rollicking "Holiday and Hits" tour to Livermore for Christmas. They start off a holiday season that includes the traditional Irish music of Danú, klezmer gypsy-rock band Mostly Kosher on the first night of Chanukah, and A Charlie Brown Christmas Live! on Stage for three performances during the holiday school break.
Lonestar & Phil Vassar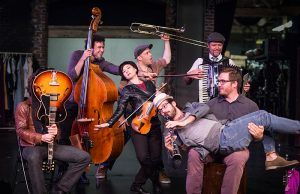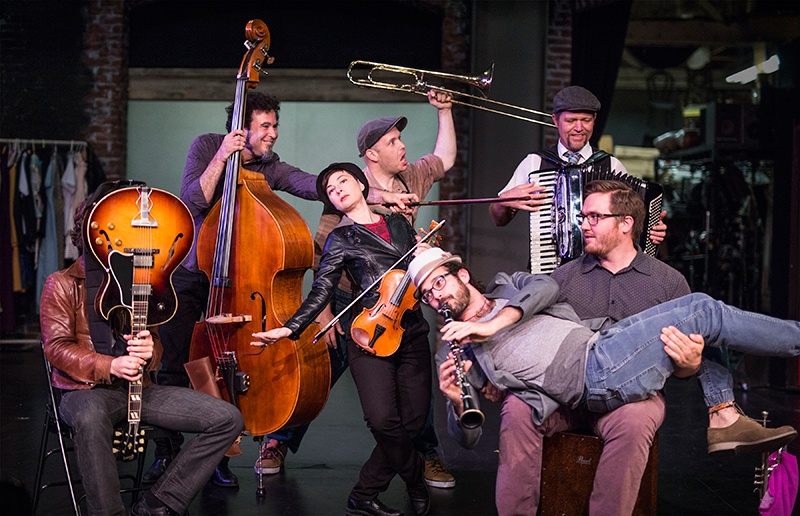 Mostly Kosher
The Bankhead will also bask in the music of legendary greats with The Glenn Miller Orchestra, The Tap Pack an elegant tribute to the smooth vocals of the Rat Pack era, Georgia on my Mind: The Music of Ray Charles, Harlem 100 a tribute created in collaboration with the National Jazz Museum, and Benny Goodman at Carnegie Hall, which recaptures the magic of the famous 1938 concert. More contemporary vocal magic is also represented during the season with A Cappella Live featuring rising star ensembles such as Filharmonic from the film Pitch Perfect 2 and Four Italian Tenors singing both opera arias and pop hits.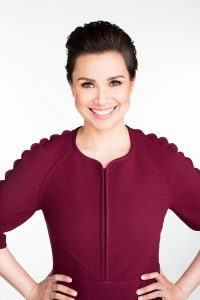 Near the close of the season, another renowned Broadway star, Lea Salonga, brings her powerful expressive voice to the Bankhead stage. Known for her starring role in "Miss Saigon" at the age of 18, her voice is also familiar to fans of Disney's animated films as Princess Jasmine and Mulan.
Dance is well represented in the 2019-2020 Season with the imaginative, athletic dance illusionists MOMIX, the renowned Aspen Santa Fe Ballet, as well as Oakland Ballet's "Luna Mexicana" to celebrate Dia de los Muertos in the fall, and premier Mexican folk dance company Ballet Folklorico de Los Angeles with Jarabe Mexicano in the spring.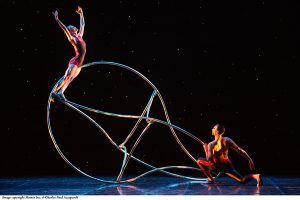 Lea Salonga
MOMIX Viva
This season builds on last year's success with excitingly different shows that combine music with dance or live theatrical action. The Choir of Man will return with their engaging onstage pub show following their sold out event last spring, Cirque Mechanics will bring their breath-taking circus-themed show "42FT a Menagerie of Mechanical Marvels" and Drum TAO will showcase their modern take on the ancient Japanese art of Taiko drumming.
COMEDY, FILMS, SPEAKERS and MORE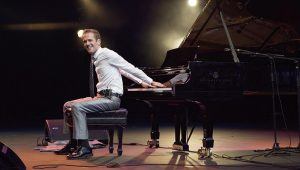 The Bankhead continues to be a popular venue for comedy shows and this season comic hybrids will deliver laughs as well. Colin Mochrie, star of "Whose Line is it Anyway?," arrives in October with HYPROV a hilarious blend of hypnotism and improv, and Livermore native Jason Lyle Black will impress audiences with his virtuoso backwards piano playing. The annual visit of Capitol Steps will land in what is sure to be an election year primed for their satiric wit.
Jason Lyle Black
Classic Film Musicals series will return in the fall with Fred Astaire dancing across the ceiling in "Royal Wedding," the beloved WWII musical "South Pacific," and the star-studded "High Society" featuring Frank Sinatra, Bing Crosby, and Grace Kelly in her final film before becoming Monaco's royal princess.
New this year is a co-presented healthcare speaker series developed with ValleyCare Charitable Foundation which features research professors and practitioners from Stanford who will speak on important and timely topics including concussion and stroke.
In addition to Bankhead Presents shows, the Resident Companies of the Bankhead – Del Valle Fine Arts, Livermore-Amador Symphony, Livermore Valley Opera, Pacific Chamber Orchestra, Rae Dorough Speakers Series, Tri-Valley Repertory Theatre, and Valley Dance Theatre – offer nearly 50 performances and events of their own during the season.
AFFORDABLE FOR EVERYONE
With the exception of the fundraising gala, there are always a limited number of tickets priced at $20 or less for every show in the Bankhead Presents season. But act fast as they sell out very quickly! Students and military personnel are eligible for $20 tickets all year round.
Sometimes we offer discounts or special deals on tickets for certain shows. If you want to be sure to hear about the best offers and new shows, make sure you're on our email list (sign up on the lower right of our homepage) or follow us on social media.
Save even more by becoming a member. You'll receive 10% off single tickets or 15% off five or more shows.*  Click HERE or call Brittany Mulgrew at 925-583-2305
ACT NOW!
In the last few years, many of our most popular and exciting shows have sold out in advance. If you want to be sure to get the seats you want, buy tickets as soon as you can. Missed out? Even if it looks sold out on line, don't give up. Read our Ticket Tips and keep trying. We'll do our best to get you in to see the show!
Be sure to check out the entire 2019-2020 Season list! Or flip through the online brochure.
The more the merrier!  With such a great line-up,
you'll want to join us at the Bankhead often.
Buy tickets for any FIVE shows
at the same time and receive a 10% discount.*
 * Members receive a 15% discount on five or more shows. If you're a member login here. If you're not a member, consider joining now. In addition to supporting the arts, you'll be among the first to hear about any new shows and you'll receive 10% off single tickets for Bankhead Presents shows all year (Fundraising gala, Resident Company and Rental Company shows are not eligible.) Other benefits are available at higher levels. New members under the age of 35 can join at the 35MM level for just $50.
THANK YOU TO OUR SEASON SPONSOR!