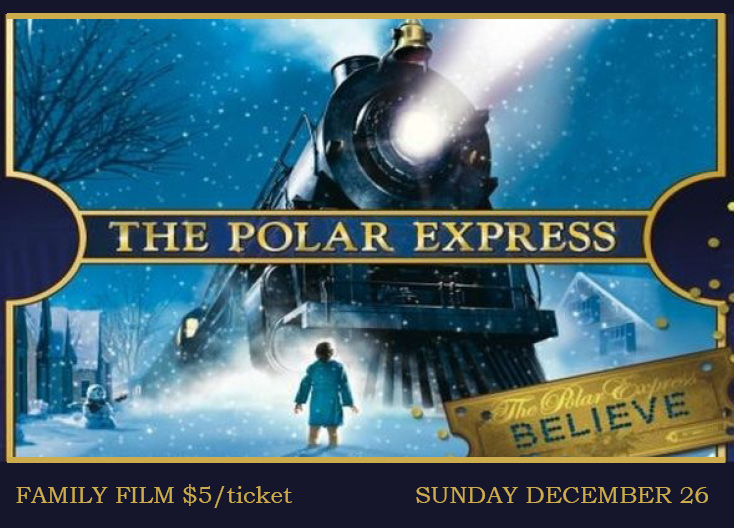 Film: The Polar Express (2004)
When
Sun, December 26 @ 3:00 pm
Email
boxoffice@bankheadtheater.org
Where
Bankhead Theater - 2400 First Street Livermore,

Phone
925.373.6800

Bankhead Family Film Series Presents The Polar Express (2004) – Rated G
Late on Christmas Eve after the town has gone to sleep, a boy sets off aboard a mysterious train on a magical adventure to the North Pole. On the wild ride of the Polar Express, he meets the conductor and other children on their way to meet Santa Claus. Despite his skepticism, the boy is greeted by Santa and offered the first gift of Christmas. He chooses a bell from the harness of Santa's reindeer and when he finds the bell on Christmas morning, discovers that only a true believer can hear its beautiful sound.
Sunday, Dec. 26, 2021 at 3 pm
RELATED PERFORMANCES/SHOWS