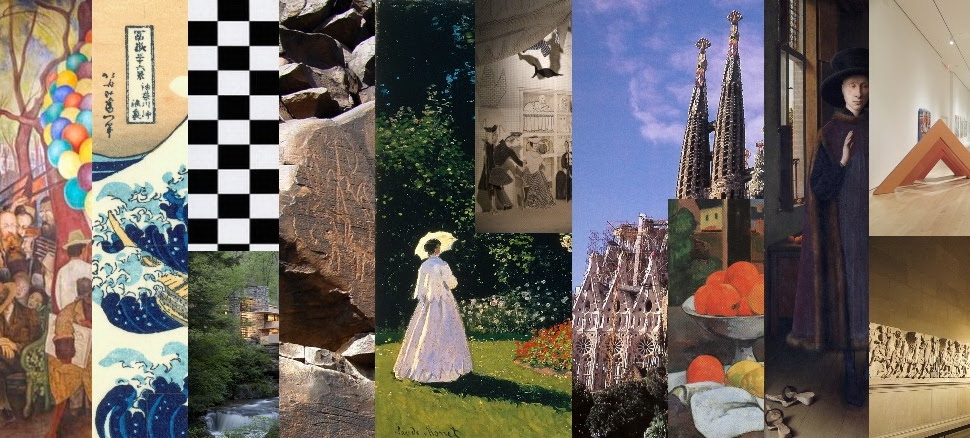 Art History In Action: A Creative Approach to Art History
When
Fri, April 2, 2021 @ 4:00 pm
Email
boxoffice@bankheadtheater.org
Where
Online Event -

Phone
925.373.6800

Livermore Valley Performing Arts Center Presents
Art History In Action: A Creative Approach to Art History
A HYBRID Art Class Series with THOMASIN DEWHURST

This course, for students ages 5 to 18, introduces some of the major periods in ART HISTORY, and a variety of ideas and practices in Western and Non-Western arts and architecture. Students develop an understanding of art history through analyzing works of art and placing them in historical context. Students also explore how different cultures, theories, materials, processes, techniques and audience make an impact on the growth of art-historical movements.
OVERVIEW
Taught by professional artist and art educator, Thomasin Dewhurst (M.A.F.A.), the nine-month course will cover a new topic every three or four weeks. With each new topic, there will be one art history lesson, followed by two to three lab-style classes where students create their own art based on the particular art history topic.
The course will be an online course, with possible in-person art-making camps and field trips (dependent on health and safety protocols). Classes will be divided by age as necessary. Online classes will be held via Zoom.
Scholarships available (sponsored by the Wente Foundation for Arts Education)
We are offering a discount if you sign up for 6 or more months. Select which months, or the whole series, and at checkout enter in the discount code that pertains to your order. Discount code must be entered at the time the order is placed, no discounts will be given after checkout is complete.
9 Months 10% Discount use code ART9
8 Months 10% Discount use code ART8
7 Months 5% Discount use code ART7
6 Months 5% Discount use code ART6
COURSE SUMMARY
November 2020: Diego Rivera and William Kentridge
Topic: The history and art of mural painting.
Art-Making Project: Make a mini wall and public park out of cardboard. Design a mural for the wall. Use a fresco technique to create the mural. Participate in an actual mural project in Livermore (future activity)
December 2020: Ancient Greek architecture and David Hockney's Rake's Progress
Topic: The Parthenon and the set-design of David Hockney. A comparison and art-making partnership.
Art-Making Project: Make and draw a cardboard diorama of the Parthenon in the style of David Hockney's theater set designs.
January 2021: Frank Lloyd Wright, Antoni Gaudi and the Civic Center Meeting Hall in Livermore
Topic: Modern architecture – nature and building.
Art-Making Project: Design a paper mache landscape. Design and create a building that relates materially and aesthetically to your created landscape. (Possible two-day LVPAC art camp at the Bothwell Center.)
February 202: Impressionism and Post Impressionism,Claude Monet and Paul Gauguin
Topic: Impressionism, Post-Impressionism and the craft of paint-making and painting.
Art-Making Project: Paint an oil painting timescape from Impressionism to Post-Impressionism along the river Seine in Paris. Make and paint with your own paint.
March 2021: Traditional Japanese Art: Ink wash Painting and Woodcut Printing
Topic: The history of Japanese Art – Its similarities to, differences from, and influences on Western Art.
Art-Making Project: Print-making, ink wash and watercolor on watercolor paper in the form of a three-paneled triptych. Stretch watercolor paper. Make a print using various objects – buttons, leaves, cardboard cutouts.
April 2021: African Art and Archaeology (various countries)
Topic: Ancient to modern African art, the archaeological process, and the craft of ceramics.
Art-Making project: Using kiln-firing clay, make an African style pot, using clay-working techniques. Glaze and fire the pot. Fill the pot with items from an imaginary archaeological dig.
May 2021: Renaissance: Italian and Northern – Painting and Sculpture
Topic: The art of the Renaissance and the influence of the rising merchant class.
Art-Making project: Paint a realistic still-life in the style of the Northern Renaissance painters. Include a window behind the still-life depicting linear and atmospheric perspective in the style of the Italian Renaissance painters.
June 2021: Installation Art
Topic: Installation Art and the perception of self and space.
Art-making project: Create a cardboard box museum room with installation and museum visitors. Use collage and found objects. Imagine yourself as both the viewer and the artist.
July 2021: Op Art and the Bauhaus
Topic: Visual Design, and the art of optical illusions in Art History.
Art-Making project: Create and decorate a miniature chair in the style of the Bauhaus artists. Create a room for the chair, and decorate it with an optical illusion that stems from the chair design.
---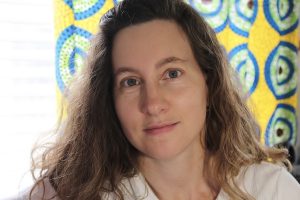 Thomasin Dewhurst was born in the United Kingdom and moved to South Africa as a young child. She received her B.A.F.A. (with distinction) from Rhodes University, and her M.A.F.A. (with distinction) in Painting and History of Art from the University of the Witwatersrand.
Her work has been exhibited in both solo and group shows in various locations world-wide, including the Manifest Gallery (Cincinnati, Ohio), the Everard Read Gallery (Johannesburg, South Africa), the Bankhead Theater Gallery and the Figurehead Gallery (Livermore, CA), Hodnett Fine Art Gallery (Vancouver, Canada), the Blackheath Gallery (London, United Kingdom) and others.
Thomasin has been the recipient of numerous scholarships, bursaries and awards for her art and teaching, including an Above & Beyond Award for outstanding contribution to Art, Music & Performing Arts Enrichment in Livermore school district, California, and she has been included in many publications. Thomasin's work is part of a number of private and public permanent collections including the Gauteng legislature in South Africa and Ericsson South Africa (with around 20 of her watercolors). Currently Thomasin works as an artist and art instructor in the San Francisco Bay Area.
For more information on Thomasin, and to see examples of her work, please visit thomasindewhurst.com
RELATED ART EXHIBITS/GALLERY