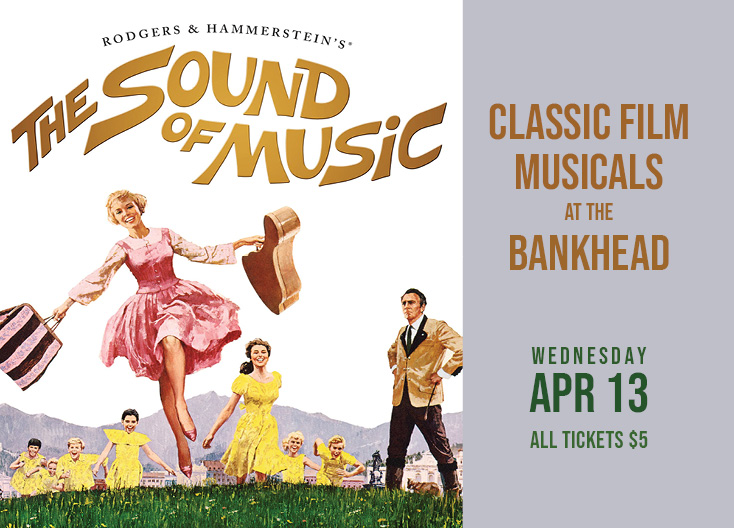 Bankhead Presents Classic Film Musicals: The Sound of Music (1965)
When
Wed, April 13, 2022 @ 7:00 pm
Email
boxoffice@bankheadtheater.org
Where
Bankhead Theater - 2400 First Street Livermore,

Phone
925.373.6800

Bankhead Presents Classic Film Musicals: The Sound of Music (1965)
Maria (Julie Andrews), uncertain about her future as a nun, takes a job as governess to a large Salzberg family. She soon brings joy to the lives of the seven children and falls in love with their widowed father, Captain Von Trapp (Christopher Plummer.) When he is ordered to accept a commission in the German Navy and align himself with the Nazi party, he and Maria take family and flee Austria, climbing over the Alps to safety. One of the most well-known and beloved film musicals of all time, it won five Oscars including Best Picture and Best Director and was selected in 2001 for preservation by the Library of Congress for its cultural, historical and aesthetic significance.
Wednesday, Apr. 13, 2022 at 7 pm
RELATED PERFORMANCES/SHOWS