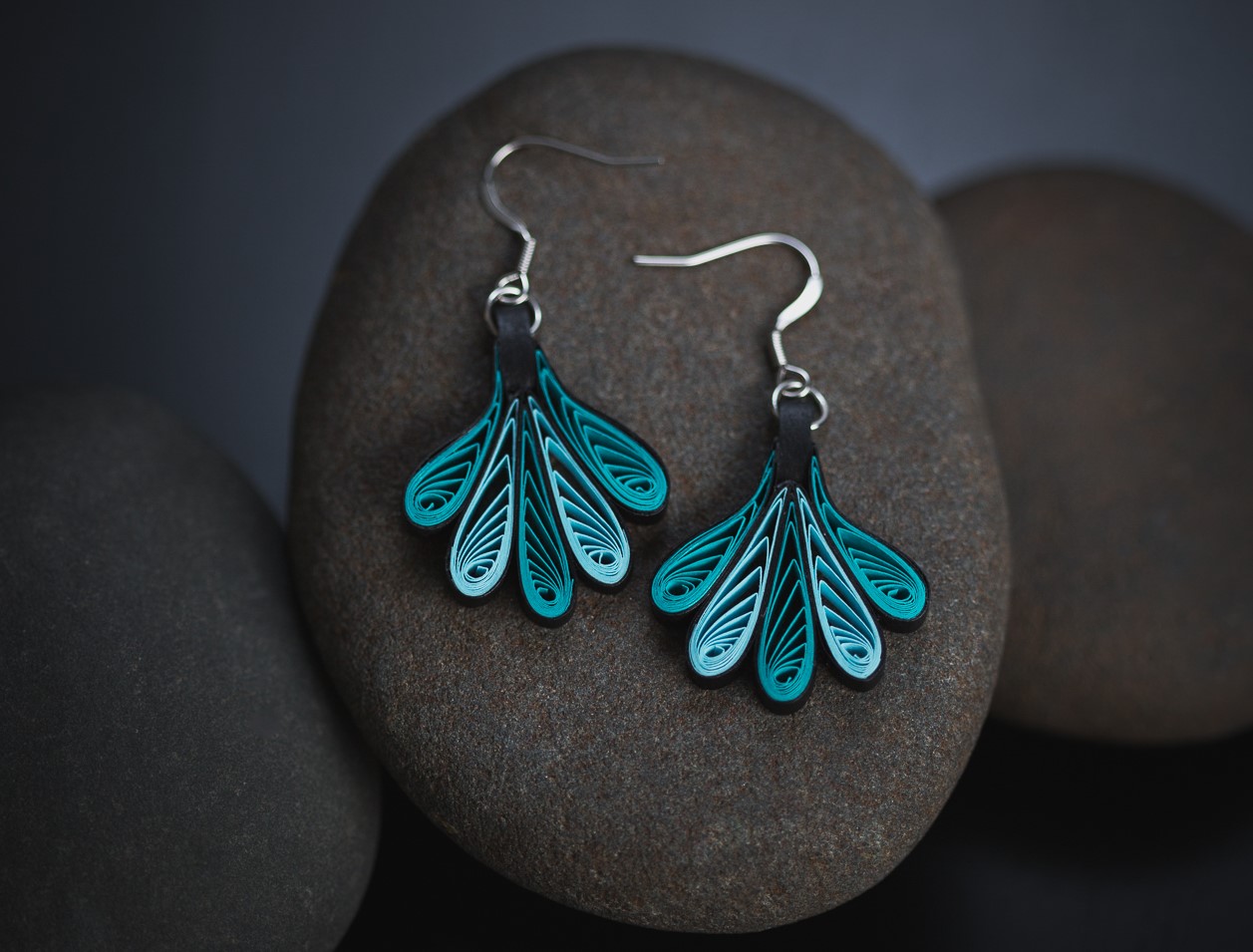 CELEBRATE 50 YEARS OF EARTH DAY!
When
Fri, April 10, 2020
Email
boxoffice@bankheadtheater.org
Where
Online Event -

Phone
925.373.6800

EARTHRISE — A VIRTUAL ART EXHIBIT
April 22 is Earth Day 2020 and marks the 50th anniversary of a day that celebrates the beauty of our natural world and supports action to protect the environment. Honored worldwide, we'll honor Earth Day 2020 in a special way this year.  "Earthrise" was originally conceived as an outdoor event. It was to be held in conjunction with the "Take a Hike" art exhibit in the Bankhead Gallery, showcasing works that explore our relationship to nature through exploration and observance. With the gallery closed, instead we're offering the opportunity to see locally-produced art by earth-friendly artists and creators online. Take a moment to celebrate Earth Day's Golden Anniversary and enjoy these unique works.
Most pieces shown are for sale, contact the artist for details. [Earrings above by Nikitha Yelchuru]
ARTISTS
Isobel Green of Studio Isobel with upcycled, washable tote bags
Sheena Stewart of Bella Bows (also a Bothwell artist) makes unique hair decor
Mayumix Botanical Design, natural-dyed botanical printed clothing
Nikitha Yelchuru of Paper Sweetly, quilling craft artist
Butter Me Up Organic  hand made products
Julie Gordon, earth-themed jewelry
Fiamma Candles, small-batch, soy-based candles
Debbie Dennison of GeoJango.com, cartographer and GIS scientist creating maps all about the earth


RELATED ART EXHIBITS/GALLERY