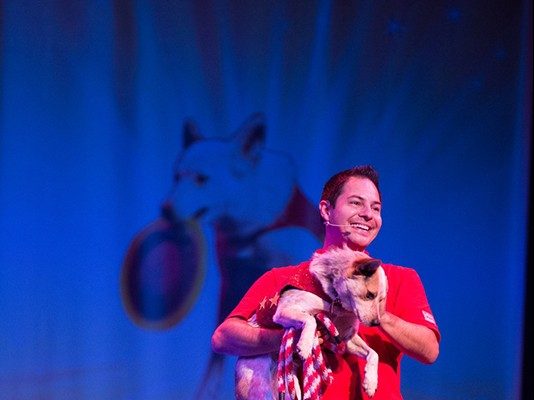 Chris Perondi's Stunt Dog Experience
When
Sun, November 24, 2019 @ 2:00 pm
Email
boxoffice@Bankheadtheater.org
Where
Bankhead Theater - 2400 First Street Livermore,

Phone
925-373-6800

The Original Stunt Dog Show
Chris Perondi's "Stunt Dog Experience" is all high energy excitement. From their world-class high jumping and barrel racing, to weaving around poles and catching flying discs, these are some of the most athletic and talented dogs in the world. They've been featured on television on the Ellen DeGeneres Show, the Tonight Show, and "Pet Star!" as well as numerous commercials. With incredible stunts, comic antics and amazing tricks, these dancing dogs keep audiences entertained from start to finish.
"As clever as these dogs can be, it's their natural goofiness that makes them charming." – Santa Rosa Press-Democrat
RELATED PERFORMANCES/SHOWS