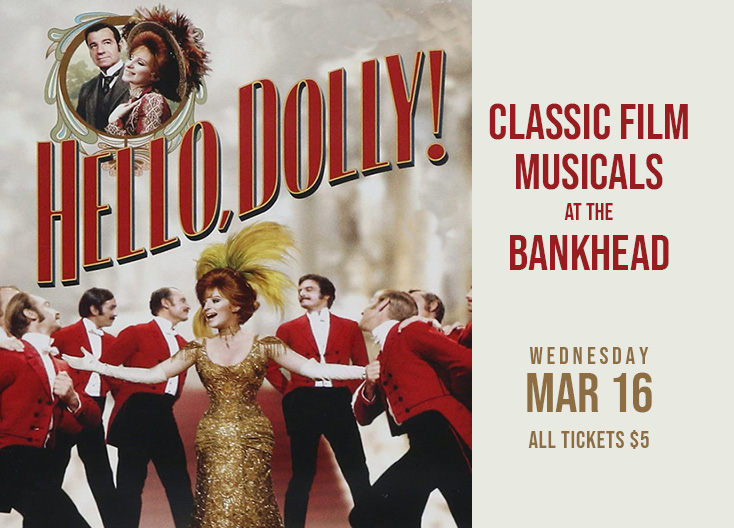 Bankhead Presents Classic Film Musicals Hello Dolly (1969)
When
Wed, March 16, 2022 @ 7:00 pm
Email
boxoffice@bankheadtheater.org
Where
Bankhead Theater - 2400 First Street Livermore,

Phone
925.373.6800

Bankhead Presents Classic Film Musicals Hello Dolly (1969)
Dolly (Barbra Streisand), a famed New York City matchmaker at the turn of the century, receives her toughest challenge yet when rich grump Horace (Walter Matthau) seeks a suitable wife. She successfully matches many others in the city, including Horace's niece and two clerks, but everything seems to go wrong when it comes to matching Horace. Dolly finally realizes that maybe she'd like to marry Horace herself, but only if her late husband will send her a sign – and if Horace himself will have her. Directed by Gene Kelly and with favorites such as "Put on Your Sunday Clothes" and the title song with cameo by Louis Armstrong, the film won three Academy Awards including Best Musical Picture.
Wednesday, Mar. 16, 2022 at 7 pm
RELATED PERFORMANCES/SHOWS