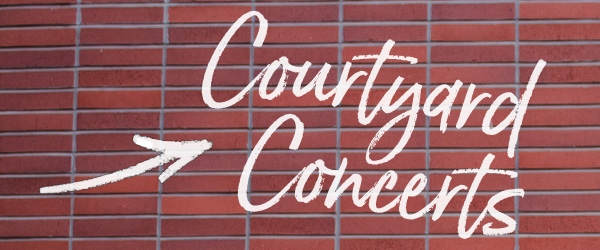 Courtyard Concerts: featuring Suzanna Spring
When
Fri, July 16, 2021 @ 5:30 pm
Email
boxoffice@bankheadtheater.org
Where
Bankhead Courtyard - 2400 First Street Livermore, CA 94550

Phone
925.373.6800

Join singer and Bluewater Music songwriter Suzanna Spring and special guest Meredith McHenry, for an evening of original music from Suzanna's days as a staff songwriter in Nashville, and from her new album with Blue Élan recording artists Mustangs Of The West.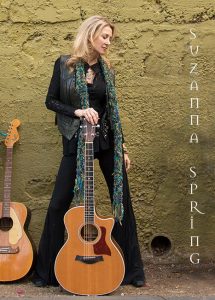 "I've always been drawn to outsiders," says this classically trained musician and prolific songwriter who grew up on both coasts, many parts in between, and now calls northern California home. Writers Steve Earle, Townes Van Zandt and Lucinda Williams inspired a writer whose poetry, melodies and haunting vocals seem to embody longing and the quest for home. The child of music-loving, California-dreaming parents, Suzanna grew up with a radio constantly next to her bed, soaking in classic pop and rock melodies and lyrics and learning guitar and piano. Beginning a long-distance writing relationship with Nashville and later moving there, Suzanna found her writer/artist home at Bluewater Music. Her first solo CD effort received Music Row Magazine's DISCovery Award, drawing comparisons to kindred spirits Emmylou Harris and Patty Griffin. Suzanna's song "Time" was a radio single for Nashville recording artist Doug Stone ("In a Different Light").
Suzanna's music performances include WPLN's Songwriter Sessions, NPR's Nashville Folk Festival radio program, South by Southwest Music Festival, concerts in Austin, Boston and New York, Channel 5's "Words and Music" program, Tin Pan South Songwriter's Festival,  and performances at Nashville's legendary writer's club The Bluebird.
In 2017, three original members of Suzanna's original band, The Mustangs (lead singer/guitarist Suzanna, electric guitarist Sherry Rayn Barnett, and bassist Holly Montgomery) reconnected and added two versatile new players to complete the line up — studio drummer Suzanne Morissette, and violinist Aubrey Richmond from Shooter Jennings's band. In spring of 2019, the newly-named Mustangs Of The West–now signed to Blue Élan Records in Los Angeles–were recording at legendary Henson Recording in Hollywood with producer Mark Howard (Emmylou Harris, Lucinda Willimas, Tom Waits, Bob Dylan). The new band released their first album, "Time," in 2020. Mustangs Of The West's version of  "I Am the Highway" is also featured on a new album dedicated to the songs of Chris Cornell.
RELATED PERFORMANCES/SHOWS