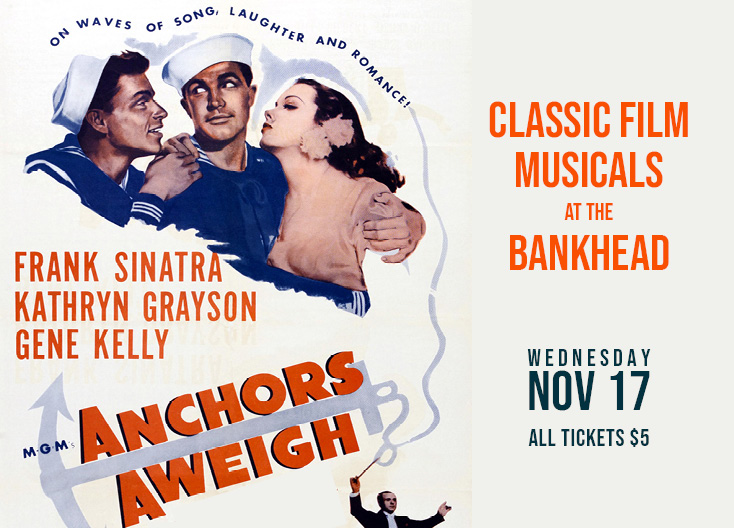 Film: Anchors Aweigh (1945)
When
Wed, November 17 @ 7:00 pm
Email
boxoffice@bankheadtheater.org
Where
Bankhead Theater - 2400 First Street Livermore,

Phone
925.373.6800

Bankhead Presents Classic Film Musicals Anchors Aweigh (1945)
Stationed in Los Angeles during World War II, young Navy sailors Joe (Gene Kelly) and Clarence (Frank Sinatra) head out into the city on leave.  Their plan for relaxation is soon derailed when they cross paths with a young and mischievous runaway boy.  They return him to his Aunt Susan (Kathryn Grayson) and ambitious singer trying to make her way into the music business who seeks their help in securing an audition.  Joe and Clarence both fall in love with her, setting off a complex series of plot twists. Released in 1945, the film was made special by its seamless combination of live-action and animation when Gene Kelly meets and dances onscreen with Jerry the Mouse of "Tom and Jerry" fame.
Wednesday, Nov. 17, 2021 at 7 pm
RELATED PERFORMANCES/SHOWS