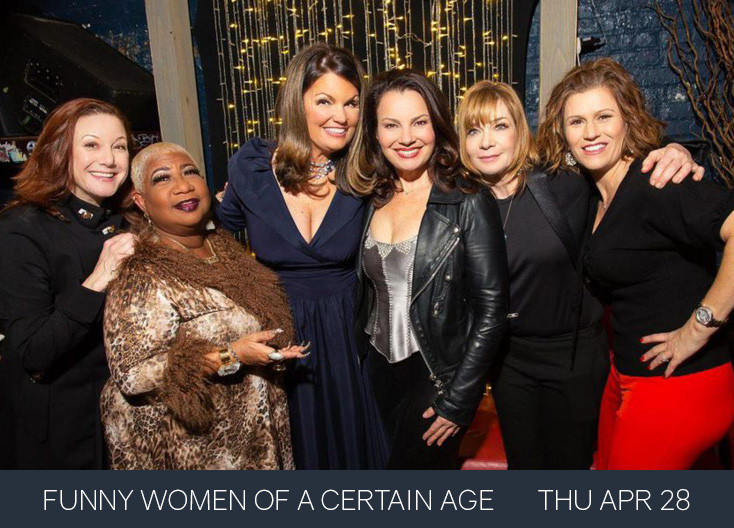 Funny Women of a Certain Age
When
Thu, April 28, 2022 @ 7:30 pm
Email
boxoffice@bankheadtheater.org
Where
Bankhead Theater - 2400 First Street Livermore,

Phone
925.373.6800

Bankhead Presents Funny Women of a Certain Age
As seen on a Showtime special, Funny Women of  a Certain Age, is a show straight from the unfettered mouths and uninhibited minds of the funniest, most daring, most experienced people in comedy: women that have seen it all. They've raised children both on and off the road with big hairy club bouncers cradling their babies while onstage. These women have stayed in comedy condos where you don't want to use a blacklight on anything. They've been told women aren't funny, and have been asked to trade sexual favors for work. Trust us, they have A LOT to say, and they say it hysterically.
Funny Women of  Certain Age premiered in September 2017 at the Cinder Block Comedy Festival  and was a featured show in the 2018 New York Comedy Festival. The show has a monthly residency at the  Kraine Theatre in NYC and has played to sold out crowds around the country.
"Depending on your sense of humor, they will leave you cackling or mortified. Or both."
— The New York Times
Thursday, April 28, 2022 at 7:30 pm
RELATED PERFORMANCES/SHOWS