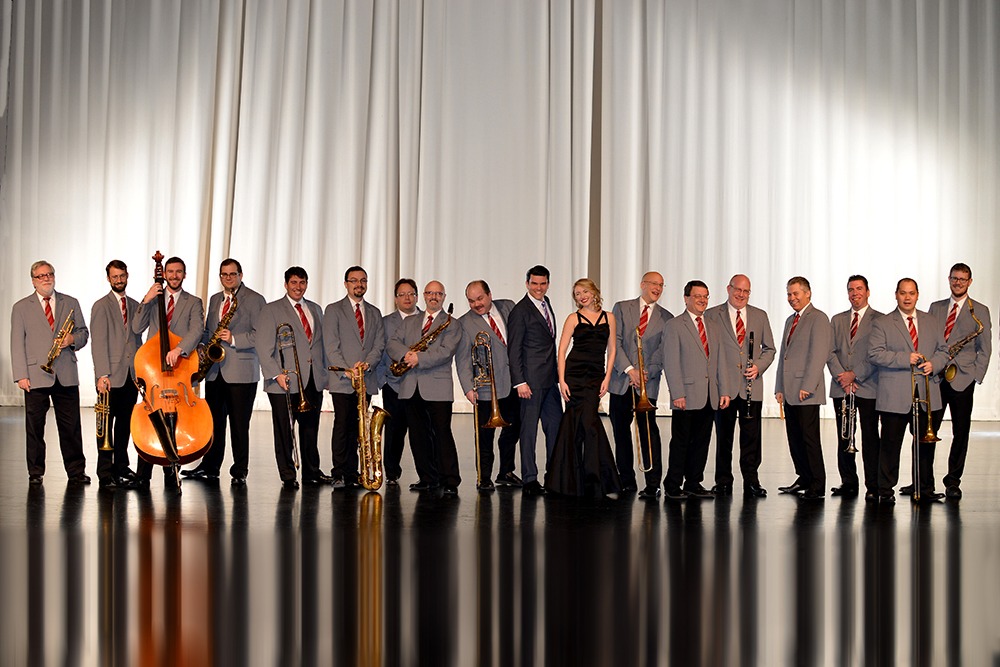 Glenn Miller Orchestra
When
Sat, September 14, 2019 @ 3:00 pm
Email
boxoffice@Bankheadtheater.org
Where
Bankhead Theater - 2400 First Street Livermore,

Phone
925-373-6800

The Greatest Band of the Greatest Generation
Formed in 1938 , the Glenn Miller Orchestra delivered a big band magic that soon took the nation by storm. Built around melodies played by the clarinet and tenor saxophone, Miller's arrangements established a unique style and sound that broke away from the rest of the big band groups at the time. They scored one of their biggest hits "Moonlight Serenade" that first year, followed by "In the Mood" and "Little Brown Jug," and by 1940 the Glenn Miller Orchestra had topped the charts a record eight times in a single year. "Tuxedo Junction", "Pennsylvania 6-5000", "Chattanooga Choo Choo", "A String of Pearls", "At Last", and "(I've Got a Gal in) Kalamazoo" became the soundtrack of an era and have continued to appear in pop culture ever since.
Although his remarkable career was cut short when his plane disappeared during WWII, Glenn Miller brought swing music to new heights and his work had a lasting impact on the musical world. Led by Nick Hilscher with guest vocalist Maria Schafer, an evening with the Glenn Miller Orchestra enchants audiences with the timeless swing sound.
"Quickly established the energy and spirit that made for a lively show" – Portland Press Herald
"Transported the audience back to the 1940s, playing Miller's hit tunes in the well-preserved sound of the orchestra's heyday."  — Saco River Theater
RELATED PERFORMANCES/SHOWS