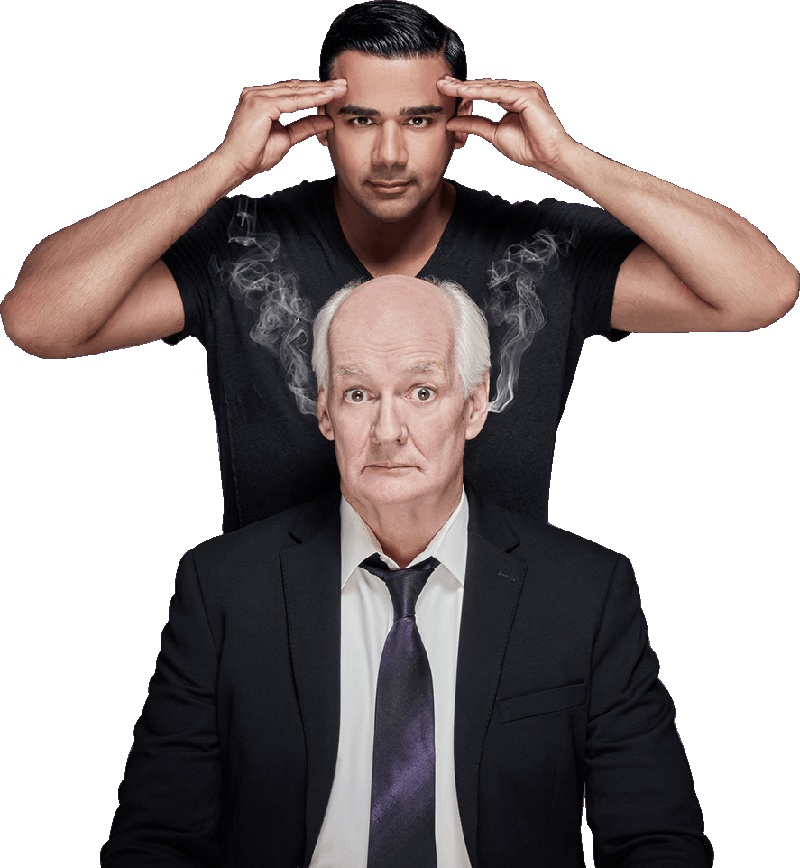 Hyprov with Colin Mochrie
When
Fri, October 4, 2019 @ 8:00 pm
Email
boxoffice@Bankheadtheater.org
Where
Bankhead Theater - 2400 1ST ST LIVERMORE, CA 94550

Phone
925-373-6800

Improv under Hypnosis!
From the minds of improv and comedy legend Colin Mochrie and Master Hypnotist Asad Mecci comes a brand new, mind-blowing, jaw-dropping, side-splitting show.  Hypnosis and improvisation – two art forms that have captured minds and imaginations for decades worldwide – are brought together by two masters of their crafts, creating a totally unique theatrical experience, HYPROV: Improv Under Hypnosis.
Twenty random volunteers from the audience will be hypnotized, (the process of which is a show in its own right), their inhibitions evaporated and their minds no longer their own, the four or five best are left on stage when one of the world's leading improvisers enters! Colin Mochrie, star of "Whose Line is it, Anyway?," will initiate and manipulate those under hypnosis and turn the show into an improv extravaganza full of music, horse races and lots of laughter.  In the hands of two masters, and crafted from the volunteers' uninhibited subconscious, it's an entirely original and completely unforgettable show every time. Who knows where the unconscious mind might take us?
"Blew my mind!" — Entertainment Tonight
"Very funny … a celebration of the human imagination" – Times of London
RELATED PERFORMANCES/SHOWS