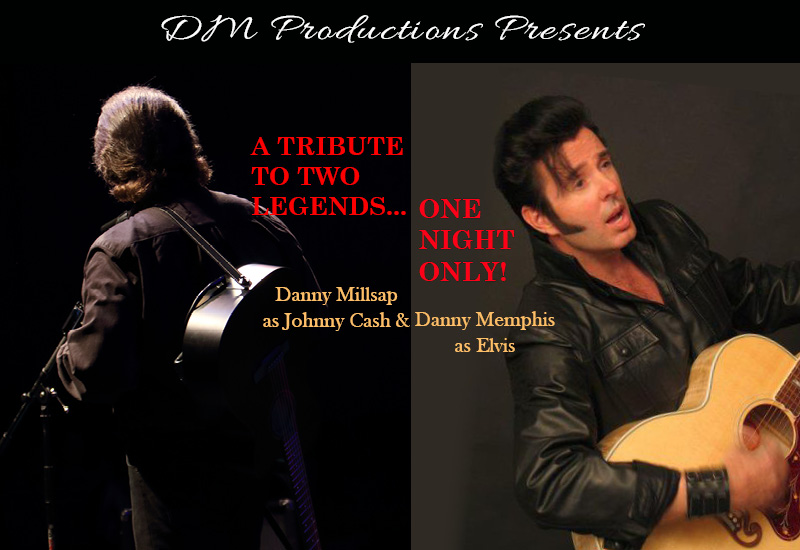 Johnny Cash and Elvis Tribute. One Night Only
When
Fri, October 15 @ 8:00 pm
Email
boxoffice@bankheadtheater.org
Where
Bankhead Theater - 2400 First Street Livermore,

Phone
925-373-6800

DM Productions Presents Johnny Cash and Elvis Tribute. One Night Only
Don't miss the chance to see a tribute to two legends, one night only
"In 1990 I had the great pleasure of seeing Johnny Cash live in Concert in Fresno, California. I have always been a fan of his style of country music and the mystery he brought to the stage, and after seeing him in concert I was hooked. On September 12, 2003, Johnny passed and we lost a true Legend.  God bless you Johnny Cash
I formed The Only Cash Tribute Band to do our part to keep his music alive. No matter where we go, it is an honor to recreate the style, mystery and music of the legendary Johnny Cash. You can also help to keep the music going by coming to one of our shows and buying Johnny Cash music today!
We Promise to be true to the Cash sound and make Johnny proud.  We'll all be together up yonder in a little while." — Danny Milsap
RELATED PERFORMANCES/SHOWS