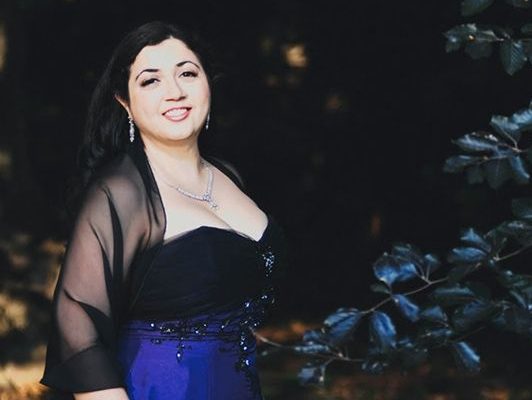 Philharmonia Baroque – Music of Shakespeare
When
Sat, January 11, 2020 @ 8:00 pm
Email
boxoffice@Bankheadtheater.org
Where
Bankhead Theater - 2400 1ST ST LIVERMORE, CA 94550

Phone
925-373-6800

with Soprano Sherezade Panthaki
If music be the food of love, play on! Feast your ears on a banquet of music as Nicholas McGegan conducts the Philharmonia Baroque Chamber Players with guest soprano Sherezade Panthaki in works by Purcell, Locke, Arne, and more with texts inspired by Shakespeare.
Under the musical direction of Nicholas McGegan for the past 33 years, Philharmonia Baroque Orchestra & Chorale (PBO) is recognized as America's leading historically informed ensemble. Using authentic instruments and stylistic conventions of the Baroque to early-Romantic periods, the orchestra engages audiences throughout the world. Founded in the Bay Area, PBO is the largest ensemble of its kind in the United States and is known for its versatility in programming and its joyful performances.
An acknowledged star in the early-music field, Sherezade Panthaki has performed with many of the world's leading interpreters. Firmly at home in the numerous Baroque oratorios, operas, and cantatas, Panthaki has also received wide acclaim for her interpretations of Brahms' Requiem, Orff's Carmina Burana, as well as new music premieres. A native of India, Panthaki holds an artist diploma with top honors from the Yale School of Music and the Yale Institute of Sacred Music, and has served as vocal coach for the Yale Baroque Opera Project.
"A voice well focused and wonderfully agile combining brilliance with a dark, plumlike tone." – The Wall Street Journal
"Panthaki floated her arias with pure, penetrating tone, mining deep emotion from the subtle shaping of the lines." – The New York Times
" A breathtaking combination of expressive ardor, tonal clarity, technical mastery and dramatic vividness. – San Francisco Chronicle
RELATED PERFORMANCES/SHOWS