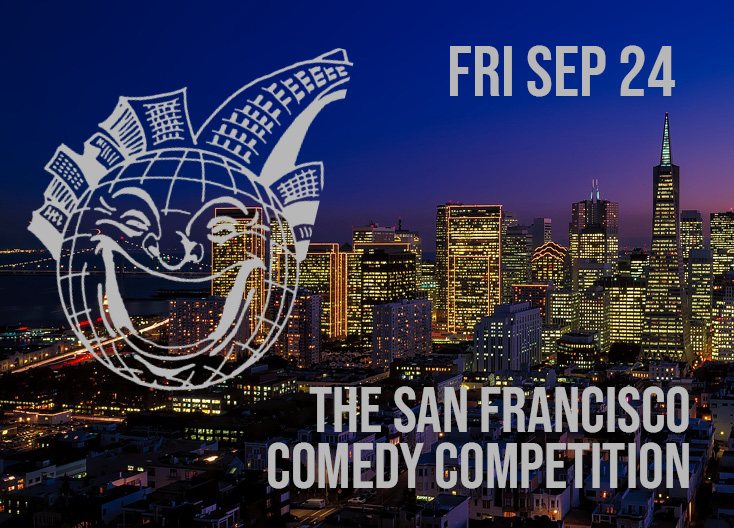 San Francisco Comedy Competition 2021
When
Fri, September 24, 2021 @ 8:00 pm
Email
boxoffice@bankheadtheater.org
Where
Bankhead Theater - 2400 1ST ST LIVERMORE, CA 94550

Phone
925.373.6800

Bankhead Presents San Francisco Comedy Competition
Now in its 46th year, the San Francisco Comedy Competition has helped launch a Who's Who of comic champions. Over the years, legends such as Robin Williams, Dana Carvey, and Ellen DeGeneres have emerged from this stand-up comedy contest to become stars.
This year's competition will be hosted by Tom Rhodes a world traveling comedian whose most recent releases include "Around The World," recorded in 2019 in 24 cities from Paris to Jerusalem, and "The Honky Motherland" recorded in England, Ireland, Scotland and Wales. He also has a podcast, "Tom Rhodes Radio Smart Camp." The New York Times describes him as "A mostly natural intellect with a knack for reporting the harsh realities of life with a dark and absurdly optimistic cynicism."
Among the many competitions around the country, the format of the San Francisco Comedy Competition makes winning particularly challenging. The preliminary rounds consist of short stand up sets in six venues, which may include comedy clubs, bars, restaurants, casinos and theaters. Ten comedians proceed to the semi-finals for longer sets in six more venues, before moving to the finals, where the length of the sets increase to 12-15 minutes.
Since 2015, the Bankhead Theater has become a popular stop, one of the last on the semifinal circuit, where the competition keeps audiences on the edge of their seats … until they're rolling in the aisle with laughter.
RELATED PERFORMANCES/SHOWS