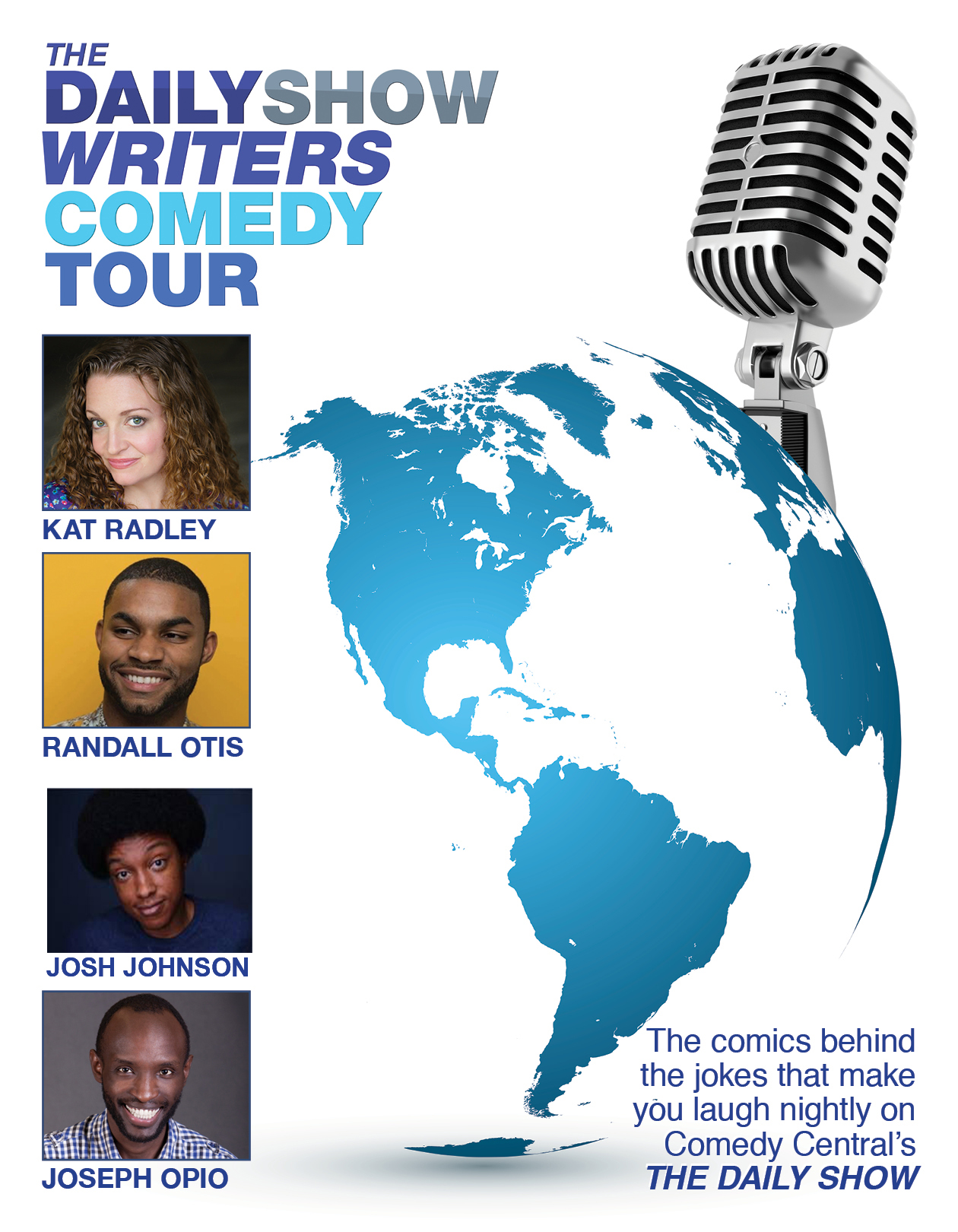 The Daily Show Writers Comedy Tour
When
Sat, October 30, 2021 @ 8:00 pm
Email
boxoffice@bankheadtheater.org
Where
Bankhead Theater - 2400 1ST ST LIVERMORE, CA 94550

Phone
925.373.6800

Bankhead Presents The Daily Show Writers Comedy Tour 
The longest-running program on Comedy Central, The Daily Show has won 24 Emmy Awards and remains more culturally relevant than ever. Host Trevor Noah's brilliant wit pierces the cultural conversation, making it one of the most engaging and hysterically funny shows on late night. From failed dating lives and the complexity of cat ownership, to today's jaw-dropping politics, join four of the funniest Daily Show writers, out from behind the scenes, as they share more of the jokes that make Americans laugh on the Daily.
Kat Radley was featured in 2018 in Glamour Magazine and The Hollywood Reporter as one of the top female writers in late night. She has performed standup on FOX's Laughs, and her jokes can be heard on Sirius XM Radio, Pandora, Spotify, and her debut iTunes album, "The Important Thing Is That I'm Pretty." Kat has opened for Maria Bamford and headlined SF Sketchfest and the Women in Comedy Festival in Boston.
Joe Opio, an Ugandan-native, is a trained lawyer and accountant in addition to being a comic writer for the Daily Show. An observational satirist, Joe's standup has been seen on three different continents from South Africa through Switzerland, to the biggest comedy clubs in New York. He has written over 360 episodes of The Daily Show and is a WGA Award nominee.
Randall Otis is a writer, comedian and actor who has performed around the country, including the New York Comedy Festival, the New South Comedy Festival and more. He was featured on VICE, Above Average, AllDefDigital, and has written for The Huffington Post including "Scientists Discover Another Thing You're Too Stupid To Understand" and "Absence Makes The Heart Grow Fonder and Other Reasons I Abandoned My Family!"
Josh Johnson is a stand-up, writer, and performer from Louisiana by way of Chicago. He is currently a writer on The Daily Show with Trevor Noah and as a stand-up, Josh has performed at clubs, colleges and festivals around the world. You can check out his first one hour Comedy Central special #(Hashtag) on Paramount+ now.
RELATED PERFORMANCES/SHOWS