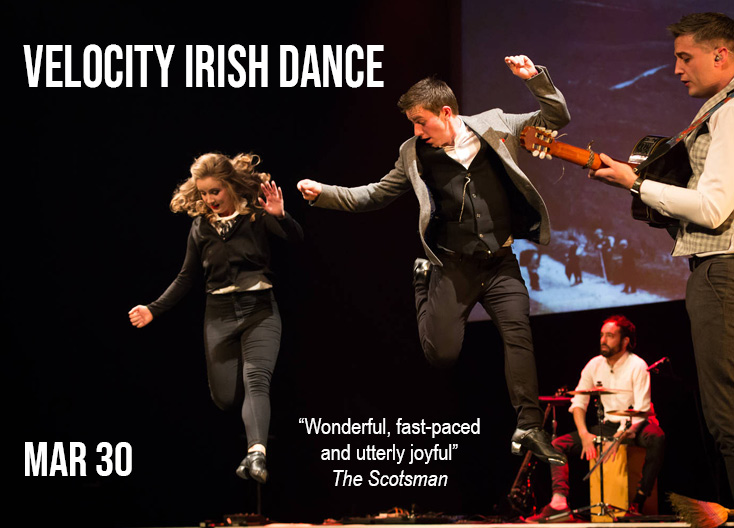 Velocity Irish Dance
When
Wed, March 30, 2022 @ 7:30 pm
Email
boxoffice@bankheadtheater.org
Where
Bankhead Theater - 2400 First Street Livermore,

Phone
925.373.6800

Bankhead Presents Velocity Irish Dance
Representing the next generation in Irish tap, Velocity Irish Dance honors past traditions but blasts them feet first into the 21st century. Guinness World Record holder for "the fastest feet in the world," James Devine, and five-time world champion Irish dancer, David Geaney are joined on stage by a motley crew of mind-blowing musicians and an old school scratch DJ. They break away from the idea of what an Irish dance show is to create one that is expressive, free, fast-paced and edgy, driven by passion and pride.
The two illustrious Irish hoofers come together in an intimate, no-nonsense jam session of impossible scuffles, shuffles and every time-step in between. A multimedia show for all ages that earnestly traces its evolution while toying with tradition, Velocity is a high-octane celebration of the past, present and future of Irish dance.
"Wonderful, fast-paced and utterly joyful"
– The Scotsman
Wednesday, Mar. 30, 2022 at 7:30 pm
RELATED PERFORMANCES/SHOWS