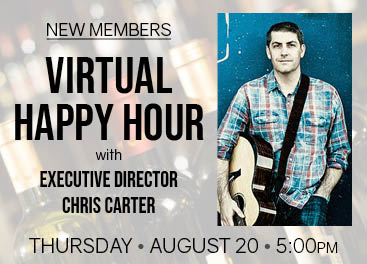 Virtual Happy Hour with our ED
When
Thu, August 20, 2020 @ 5:00 pm
Email
boxoffice@bankheadtheater.org
Where
Online Event -

Phone
925.373.6800

Grab your glass and get to know Executive Director Chris Carter at this exclusive online members' event. Take an insider's backstage tour, hear hints about the upcoming season, get your questions answered, and enter a drawing for tickets. Be on time and get to know Chris' music as well as Chris!
This is a FREE event designed for new members but all members are welcome. Registration required.
Not yet a member? Join today and come along!
RELATED ONLINE EVENTS