CALL FOR ART: OFF THE WALL (AND UNDER THE TREE)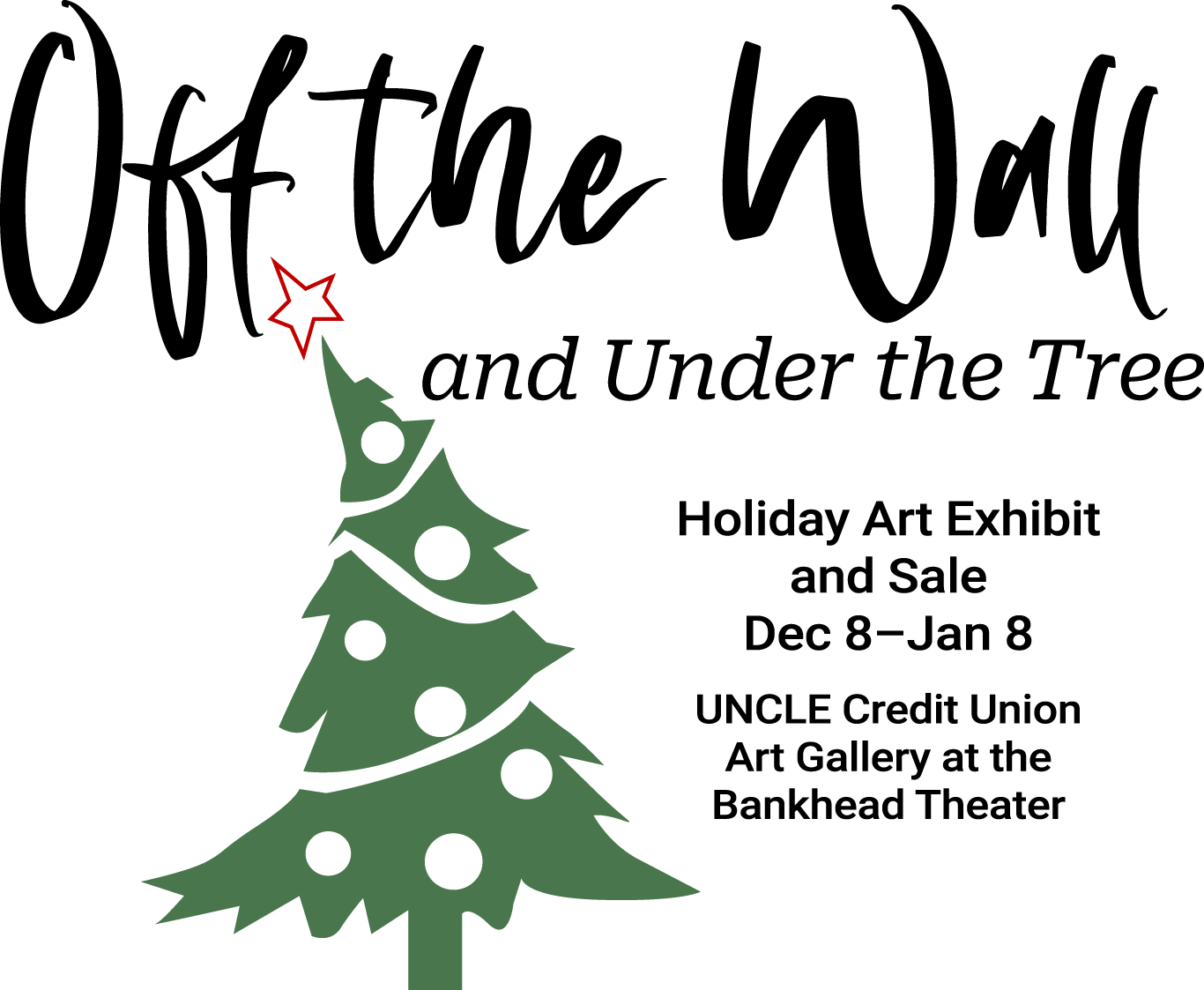 Exhibit at the UNCLE Credit Union Art Gallery at the Bankhead Theater: Off the Wall (and Under the Tree). On display December 8 through January 8. Features small works under 11″, priced to sell, and will be available for the buyer to take home immediately. We are accepting any medium including jewelry and wearables as long as they can hang on the wall. There is no theme requirements. Deadline is November 18.
Click here for the prospectus and entry submission details.
Click here to pay for your entry fee
Dates:
• Deadline to submit images of artwork for exhibition is Nov 18, 2022
• Notification of works accepted is before Nov 28, 2022
• Delivery dates of accepted work: Tuesday, Dec 6 between 10am-12noon
• Exhibit Dates: Dec 8 through Jan 8, 2023 2022
• Gallery is currently open free to the public Thursday-Sundays 1-5 pm and to ticketed
patrons during performances.
• There is no reception for this exhibit.
• Pick up artwork, Tuesday, Jan 10, 2023 between 10-noon