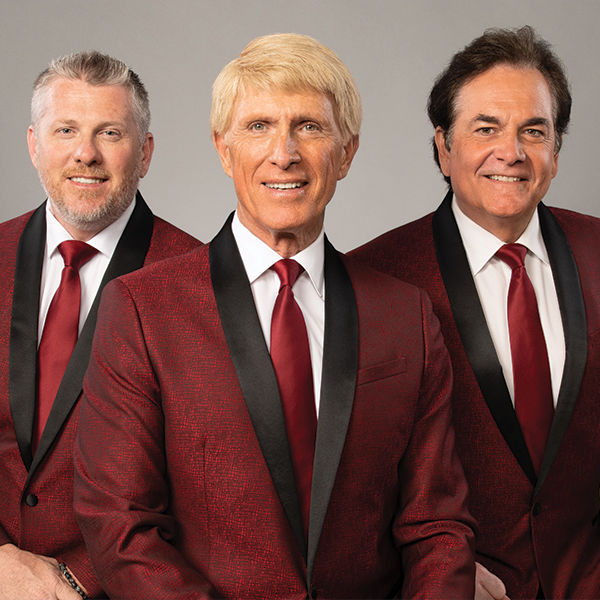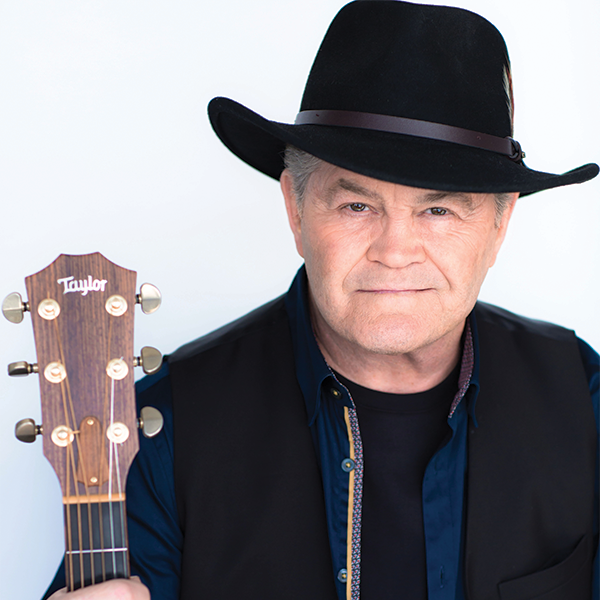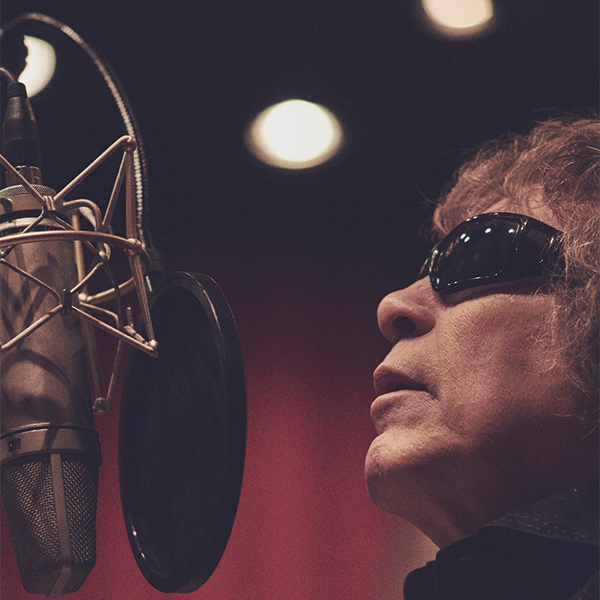 FOR IMMEDIATE RELEASE
Livermore Arts
Contact: Ruth Egherman (925) 583-2306 
Indulge Your Nostalgia with Upcoming Musicians Playing The Bankhead This Fall
Livermore, CA – (October 7, 2022) –
As Livermore Valley Arts continues its 15th Anniversary Season this autumn, The Bankhead is thrilled to welcome nostalgic star musicians and music icons during the upcoming weeks. From harmony masters The Lettermen on Friday, October 14, to the Monkee himself, Micky Dolenz, on Friday, October 21, to "Feliz Navidad" icon Jose Feliciano on Friday, November 18, The Bankhead will be bringing all the nostalgia feels, with music concerts covering a wide range of genres, with something for everyone. All of these performances will be at the beautiful Bankhead Theater in Downtown Livermore.
The dictionary defines harmony as "a combination of musical sounds considered to be
pleasing." The music world could define harmony as "The Lettermen." For more than 50 years, The Lettermen—Donovan Tea, Bobby Poynton, and Rob Gulack, each of whom are entertainers
in their own right—have kept the meaning of harmony alive with their soft, romantic, harmonic
blend of music which is as popular with their fans today as it was in 1961 when they recorded
their first hit, "The Way You Look Tonight." For The Lettermen debut single record in the summer of '61, Capitol Records decided to put a romantic ballad on the B-side of "That's My Desire," which was an attempt at a doo-wop single, figuring radio stations would have to play the A-side because the B-side was so sweet, and slow, and did not necessarily encompass the commercial sound of the day. That B-side was "The Way You Look Tonight." Soft, melodic, and romantic, it was a departure from the rock 'n' roll music of the day. Eventually, listener requests made it a must for radio station playlists nationwide, and the song shot to #13 on the Billboard chart. The group's second single that year did even better, "When I Fall In Love," another soft, slow ballad hitting #7, establishing The Lettermen as the most romantic singing group of a generation. To their credit, The Lettermen have over 75 albums—numerous certified gold—and a myriad of hits, including "When I Fall In Love," "Come Back Silly Girl," "Theme From A Summer Place," "Goin' Out Of My Head/Can't Take My Eyes Off Of You," "Put Your Head On My Shoulder," and "Hurt So Bad." The Lettermen have also enjoyed international success, touring Japan, The Philippines, China, Thailand, Singapore, Korea, Hong Kong, Germany, France, South America, Canada, Mexico, and Saudi Arabia. They have sung and recorded in many different languages and have received eighteen gold records internationally. Even though there have been personnel changes over the years, the one thing that has remained constant is the vision that Tony Butala first dreamed of—that unique three-part harmony as only The Lettermen can achieve. Though musical tastes have changed over the years, The Lettermen legacy continues, and on October 14, they will be bringing their smooth harmony to The Bankhead.
A week later, the voice of The Monkees will be in the Tri-Valley: Micky Dolenz himself, the unmistakable performer that moved a generation and led this pop culture phenomenon to a dozen Top 20 singles, four #1 albums, and two Emmy Awards. Born in LA in 1945, Dolenz first established himself as a performer at age ten when, under the stage name of "Mickey Braddock," he starred in his own first TV series, Circus Boy, which aired from 1956 to 1958. As he began attending college in the mid-'60s, Dolenz also learned to play guitar. In the fall of 1965, Micky was one of 400 applicants who responded to a trade ad that announced auditions for a new TV show about a rock band. He auditioned for The Monkees' TV show and wound up being chosen for the show along with three other actors: Davy Jones, Michael Nesmith, and Peter Tork, and the television show debuted on NBC to great success. The TV ratings remained high for two seasons, and the show won two Emmy awards, including "Outstanding Comedy Series." Micky and his fellow "TV bandmates" actually went on to become a real live rock band that also starred in their own feature film, Head, a 1968 psychedelic romp co-written by a young Jack Nicholson, now considered a cult classic. In 1986, MTV re-broadcast episodes of The Monkees, exposing a whole new generation to "Monkeemania." Micky joined with former Monkees bandmate Peter Tork to record new tracks for Arista Records. The first single, "That Was Then, This Is Now," became The Monkees' first Top 20 record since 1968. Micky, Peter, and fellow Monkee Davy Jones then subsequently reunited for a stellar 1986 tour, so successful that it sparked the reissue of all Monkees' classic LPs on Rhino Records. The Monkees again joined together for a 30th Year Reunion tour, as well as a 45th-anniversary tour, the latter garnering the group some of their best reviews ever—the press notices on Dolenz were particularly impressive, with the Huffington Post's review comparing Micky's voice to "a brilliant cross between Roy Orbison and Freddie Mercury." Ultimately, The Monkees achieved their greatest success not as a TV show but as viable recording artists, selling more than 65 million units, and achieving worldwide success. Their first four albums—The Monkees (1966); More of The Monkees (1967); Headquarters (1967); and Pisces, Aquarius, Capricorn, & Jones, Ltd. (1967) all reached the number-one position on the charts and launched three number-one singles: "Last Train to Clarksville," "I'm a Believer" (both with lead vocals by Micky), and "Daydream Believer." Micky is also an acclaimed stage actor who, among other credits, appeared in the National Touring Company of Grease and in the Elton John/Tim Rice Broadway musical Aida. In 1993, Micky's autobiography "I'm A Believer: My Life Of Monkees, Music, and Madness" was published. In a surprise move to Monkees fans everywhere, Micky regrouped with Peter Tork, and the long-absent fourth Monkee, Michael Nesmith, for a series of Monkees reunion shows in 2012, and in 2018-2019, Micky embarked on a tour with Nesmith around the globe. Now the last living Monkee, actor, singer, director, producer, writer, radio DJ, inventor, and all-around performer extraordinaire, Micky Dolenz stands tall as a paragon of taste and accomplishment in the rough-and-tumble world of show business and entertainment. Having entertained audiences his entire life, Micky brings a one-of-a-kind presence to the stage, and he will still be a believer for Tri-Valley audiences at The Bankhead on October 21.

In November, The Bankhead will be hosting a name synonymous with music, José Feliciano. With an international presence that has influenced popular music for more than two generations, José Feliciano is recognized as the first Latin Artist to effectively cross over into the English music market, opening the doors for other artists who now play an important role in the American music industry. Feliciano has also been acclaimed by critics worldwide as "the greatest living guitarist." Referred to as "the Picasso of his Realm," José Feliciano's accomplishments are highly celebrated: he's been awarded over forty-five Gold and Platinum records, and he has earned nineteen Grammy nominations, earning nine Grammy Awards, including the "LARAS Award for Lifetime Achievement." Feliciano's musical career has further been immortalized with a Star on Hollywood's Walk of Fame, a re-named Public School 155 in his honor in East Harlem, "The José Feliciano Performing Arts School," and even a Doctor of Humane Letters degree from Sacred Heart University for his musical, as well as humanitarian, contributions to the world. Guitar Player Magazine has awarded him "Best Pop Guitarist," placing him in their "Gallery of the Greats," and in 1996, José was selected to receive Billboard Magazine's "Lifetime Achievement Award." José was born blind, to humble beginnings, in 1945 in Lares, Puerto Rico. One of eleven boys, his love affair with music began at the age of three when he first accompanied his uncle on a tin cracker can. When he was five, his family immigrated to NYC, and young José learned to play the concertina at age six, using a handful of records as his teacher. At eight, he entertained his classmates at PS 57 and at nine, performed at The Puerto Rican Theater in the Bronx. Venturing beyond the accordion, he taught himself to play the guitar with nothing but records as his teacher, practicing for as many as 14 hours a day. Exposed to the Rock'n'Roll of the '50s, José was then inspired to sing. At 17, José quit school to help his family, playing in coffee houses in Greenwich Village, and for his salary — as was customary during that time in small clubs — they'd "pass the hat." A music critic from the New York Times referred to him as a "10-fingered wizard who romps, runs, rolls picks and reverberates his six strings in an incomparable fashion." He added, "If you want to witness the birth of a star, catch Mr. Feliciano before he leaves tomorrow night." The Tri-Valley will have a chance to catch Mr. Feliciano right here at The Bankhead on November 18.

The Bankhead Theater keeps COVID safety protocols in place with enhanced air circulation and no touch ticketing. Proof of vaccination is no longer required for entry at ticketed performances unless noted as part of a contractual obligation with the artist. Tickets for all shows in the 2022-2023 Bankhead Presents season are available online, by calling 925-373-6800, or at the box office windows. For a complete list of events, visit livermorearts.org.
#    #    #