Enriching Human Experience through the Arts
Putting art at the heart of a community enhances our lives and inspires us to think beyond the norm. Each artist expresses their feelings and creativity in unique ways. That is why it is so important to feature artists, their work and teachings at both the Bankhead Theater and the Bothwell Arts Center.
NOW IN THE BANKHEAD GALLERY
Explorations in Colored Pencil IX
Now through October 31, 2021
The Colored Pencil Society of America, District Chapter 210 San Jose (CPSA DC210 San Jose), is the local chapter of the national CPSA organization, a nonprofit organization for colored pencil enthusiasts working to promote colored pencils as a fine art medium by sponsoring exhibitions and workshops, being involved in product research, and educating the public in general. The Organization strives to elevate the medium, educate others about it, and encourage innovation with its use.  A goal of CPSA is to bring awareness to the beauty and richness of colored pencil as a medium for creating fine art. The artworks are meticulous and amazing – see the detail and careful play of light and shadow that is done with the humble pencil. 
Also on display are quilts created by Genelia Phillips, in the Founders Room.
The exhibition is on view for ticketed patrons of the Bankhead Theater and by appointment. The exhibit is free and open to the public on Sat Sept 25 from 1:30-4:30. Please join us to view the intricate works on display.
Contact Anne Giancola for more information: agiancola@lvpac.org
UPCOMING EXHIBIT AT THE BANKHEAD GALLERY
CALL FOR ART
DOUBLE TAKE: ART AND LITERATURE TOGETHER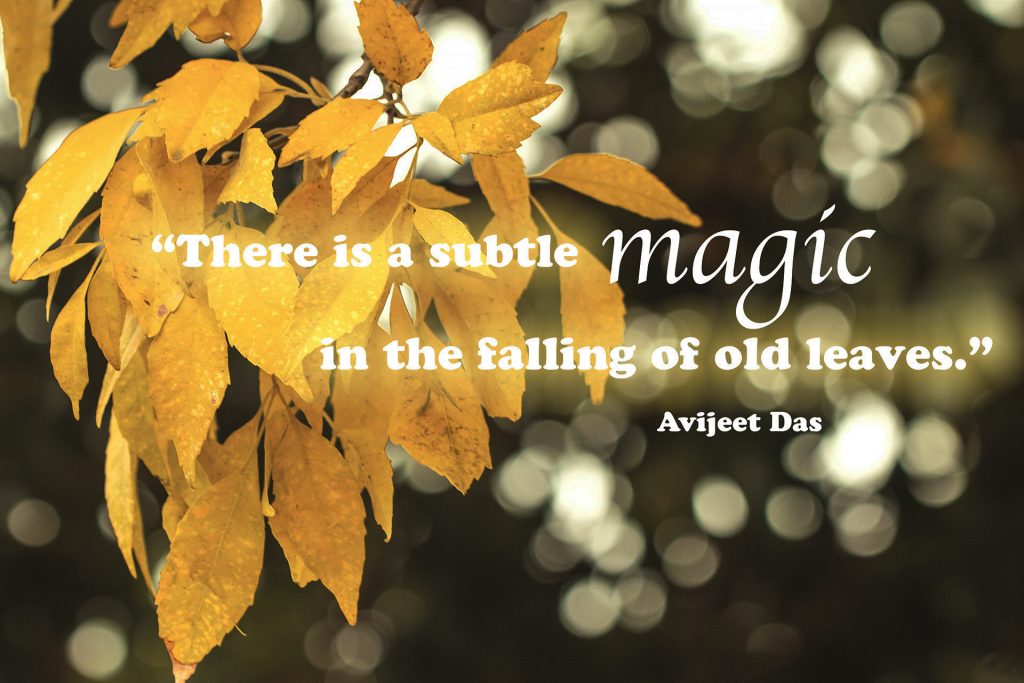 Livermore Arts presents an exhibition called DOUBLE TAKE: Art and Literature Together at the Bankhead Theater Gallery Nov 3, 2021 – Jan 9, 2022. This exhibit will be in-person, with Covid-19 safety protocols in place.
Partnering with Cynthia Patton, Livermore Poet Laureate, Livermore Arts brings a pairing of art and literature to Livermore. We are seeking artwork that sings to the heart, evokes a flair for the dramatic, waxes lyric, or offers a rhythmic cadence. (Or you just think the idea is cool.) Ms Patton will be gathering literary submissions and together, the magic will happen.
A poet yourself? Send along your entry of poetry and art together. The poem can be embedded in the work or it can be framed separately from the art.
Deadline to submit work: Oct 16, 2021. Participants are invited to submit works on canvas, wood panel, metal, paper or similar substrate in any 2- or 3-dimensional medium that is suitable for hanging. All media are accepted: oil, acrylic, colored pencil, drawing, mixed media, photography, etc. In addition, there is a limited space available for sculptures.
This exhibit is produced by the Bothwell Arts Center and Livermore Arts.
Dates:
• Deadline to submit images of artwork for exhibition is October 16, 2021
• Delivery dates: Tuesday, Nov 2 between 10am-12noon
• Exhibit Dates: Nov 3 – January 9, 2022
• Gallery is currently open to ticketed patrons and by appointment
• Reception Sat Nov 6, 1:30-4:30pm – free and open to the public
• Pick up artwork, Tuesday, January 11, 2022
Questions? contact Anne at agiancola@lvpac.org
CALL FOR ARTists & Vendors
EARLIER THAN THE BIRD
Join Downtown Livermore Inc.'s Earlier Than the Bird shopping event. Unique, hand made art and fine hand crafts for sale in the Bankhead Theater Lobby 2400 First Street.
This is a Bothwell Arts Center event being held in the Bankhead Theater Lobby. The event is open to all artists displaying artist-only products; demonstrations and/or arts education. All art must be family acceptable. Vendors are allowed a 4' x 8' table space; you may have display panels behind your table.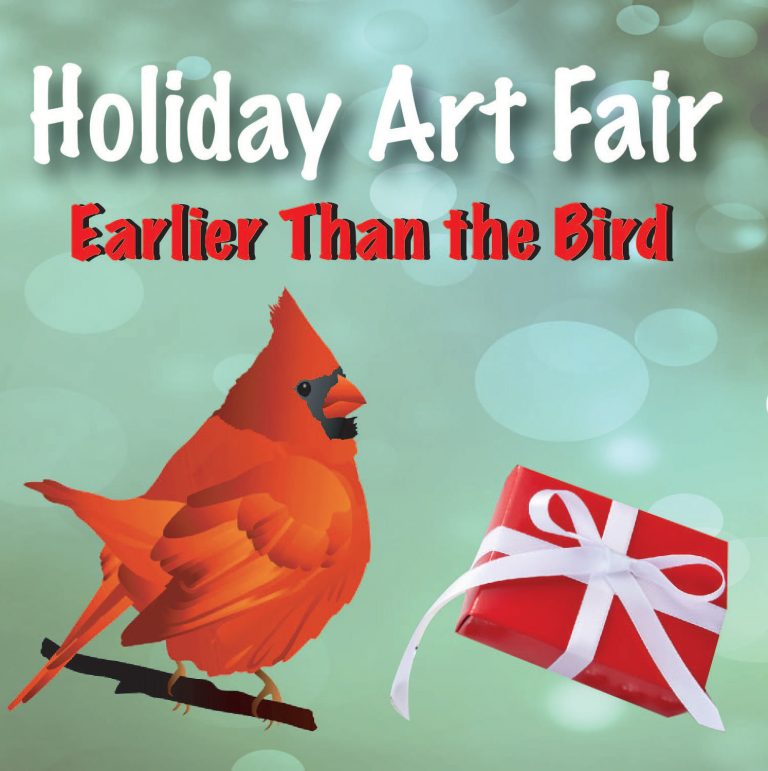 These artists are from around the Tri-Valley and contribute to the creativity, and enrichment of the visual arts in our area.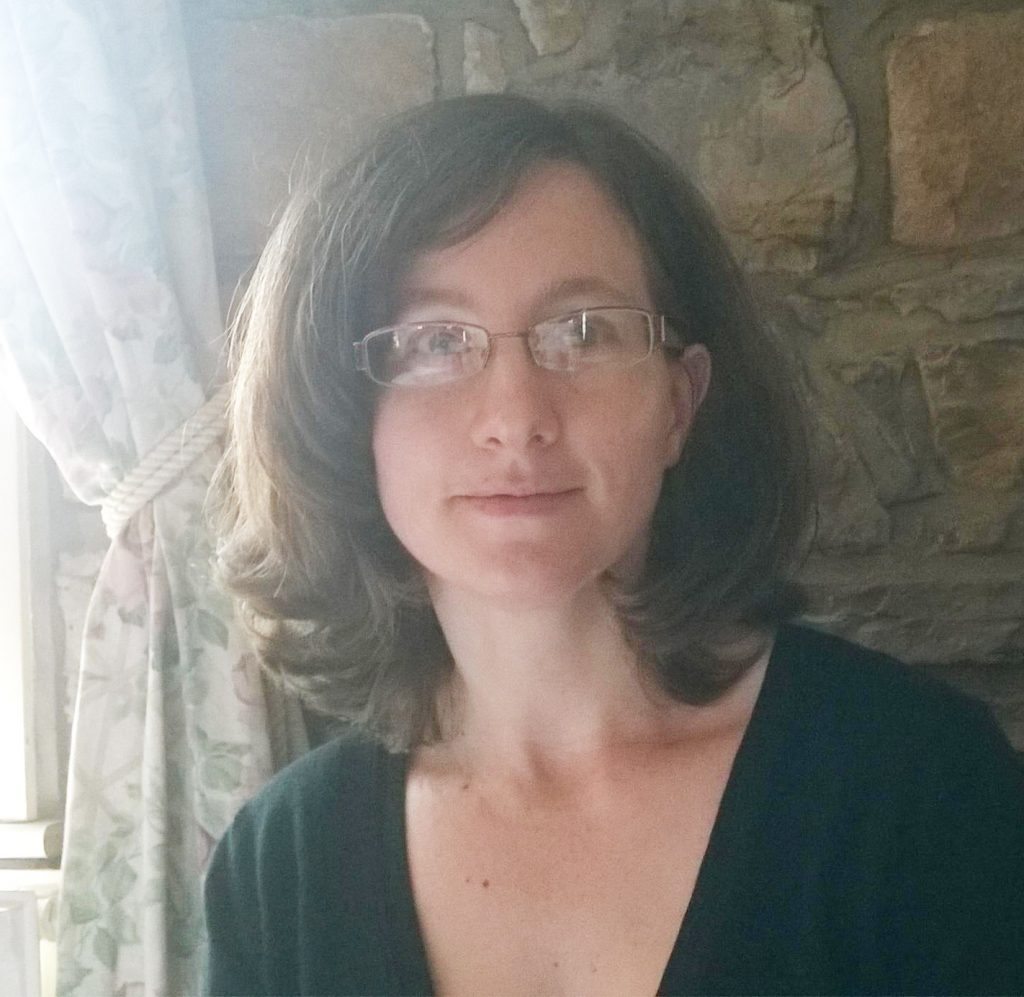 Thomasin Dewhurst
Thomasin Dewhurst was born in Lancashire in the United Kingdom and moved to South Africa as a young child. She received her B.A.F.A. with distinction in Painting from Rhodes University and her M.A.F.A. with distinction in Painting and Theory of Art from the University of the Witwatersrand. Thomasin is an art instructor for children, teens and adults at the Bothwell Arts Center.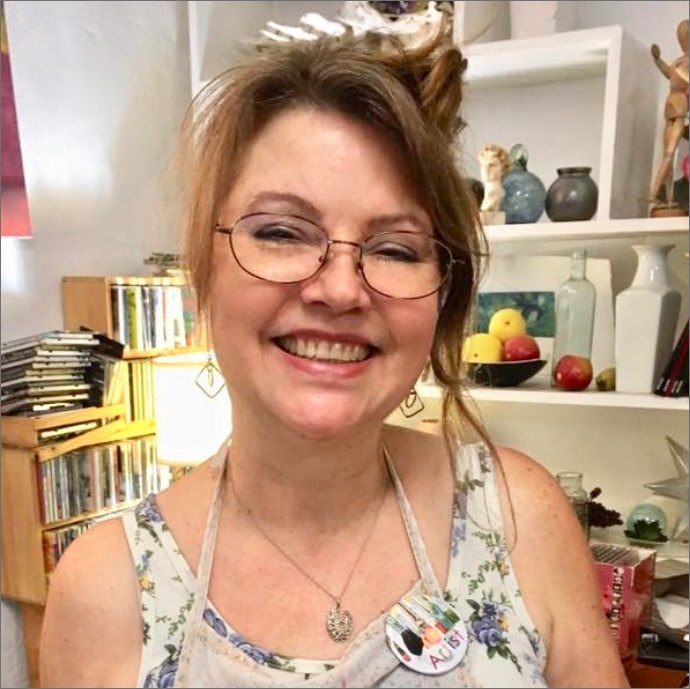 Barbara Stanton
Barbara Stanton is a local artist from Livermore, California. She specializes in miniature oil paintings, portraits (miniature & and full size) and figurative life drawing. Her charming landscapes, still lifes, animals and people are done in a very traditional, realistic style, on fine silk canvases, ivorine and masonite...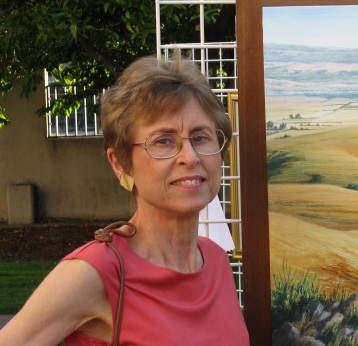 Bettie Goosman
I was born in South Africa and emotionally relate to both California and South Africa having lived equal years in both places. As a gardener and artist, country scenes have always drawn me. In my paintings I strive to find the hidden view or capture a mood, season or time of day. I qualified as a dietitian, but was offered a position in medical...
For those who may have missed some of the beautiful exhibits we have had in the past, you can take a glimpse of this talent we have preserved on our website.