From paintings and photography, to three-dimensional multimedia, the Bankhead Gallery at 2400 First Street in Livermore showcases local artists in new exhibits all year long. Now in addition to the Gallery's works, other exhibits are available to the public in this online gallery. Most works are available for sale. Contact Anne Giancola for more information at gallery@livermorearts.org.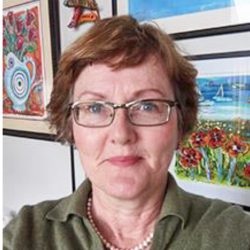 Ann Maloney-Mason was born in Ireland and attended art college there in her teens. Back then, it was important to think about what sort of job you could get being an artist, so she procured a teaching credential. After college, she moved to London where she worked as a teacher for a couple of years. She came to San Francisco in 1990 and has lived in the Bay Area ever since. Before her son was born 17 years ago she worked as a graphic artist. For a number of years after he arrived she didn't paint at all as she was busy being a mother. When she came back to painting, it was remarkable how her technique had completely changed. Her work became much more painterly and textured. She has always been attracted to bright colors, strong line and pattern. She paints whatever subjects she is drawn to. One of her passions is going to yard sales and thrift stores where she picks up vases and jugs that attract her attention. Then she uses them in her paintings. When she sees a vase of interest she gets a "vision" of how that would translate into a painting. She tends to work quickly and decisively. She does not make preliminary drawings. She works straight from the source. She also works from photographs. She likes to prepare her surface by laying down a base color. She likes the way the background color comes through in the tiny spaces. She mainly works in acrylic and ink, although she has made a number of small sculptures. Her biggest influence has been Matisse.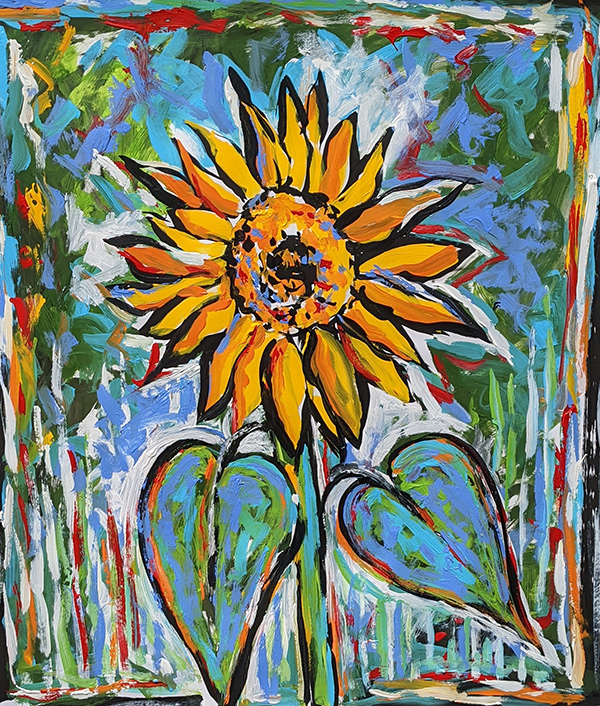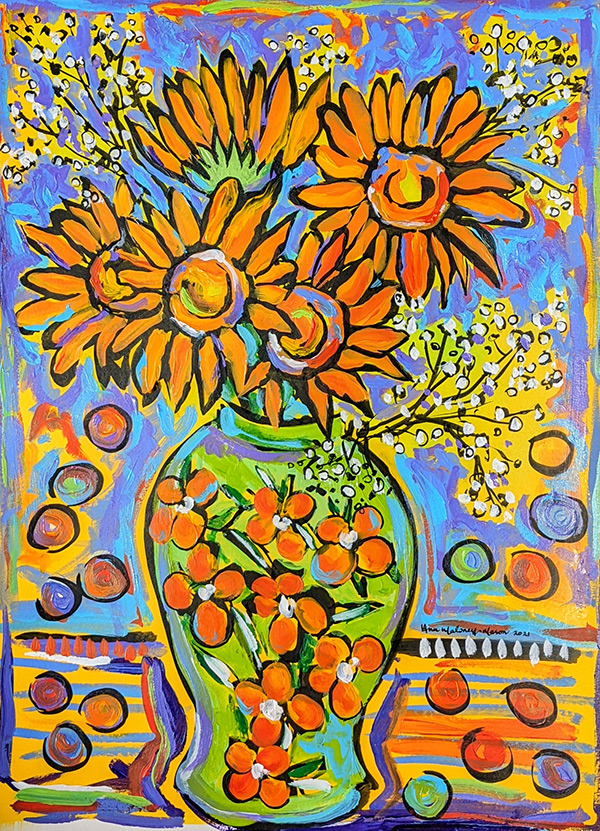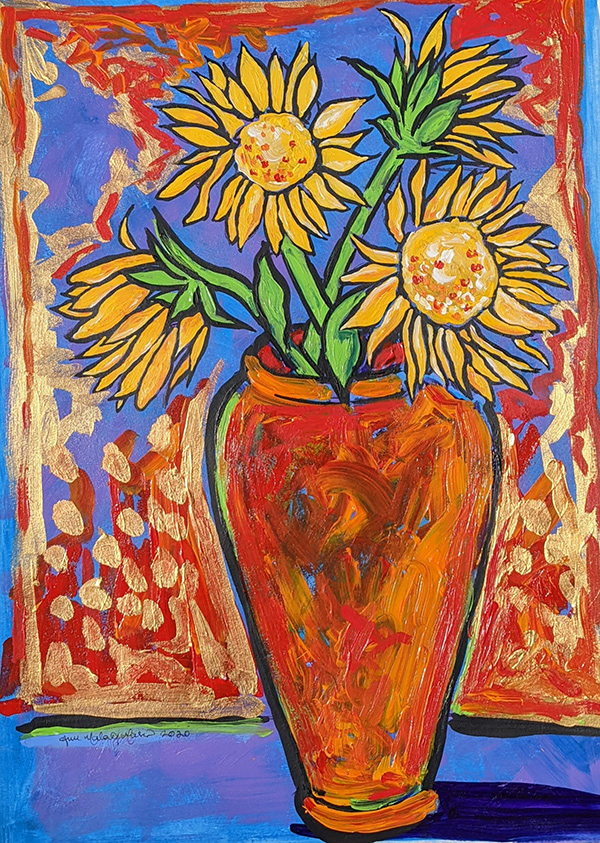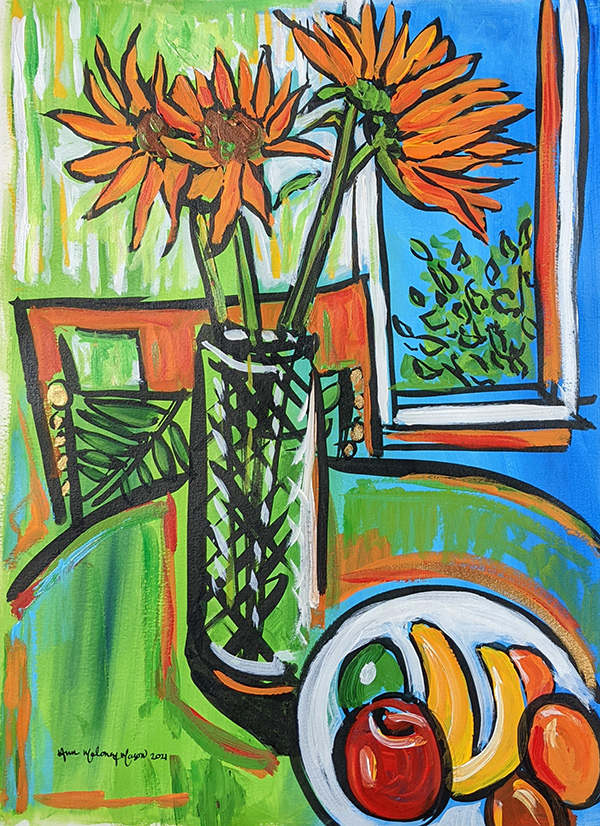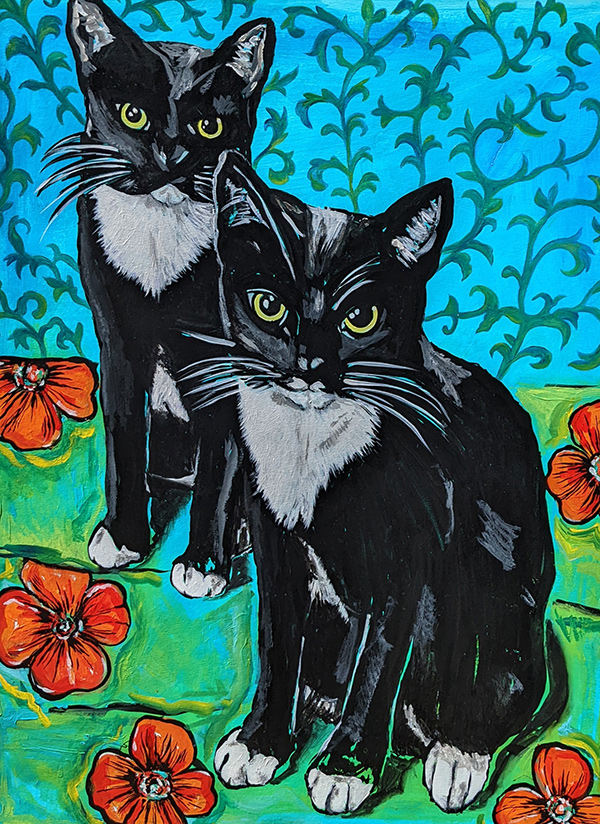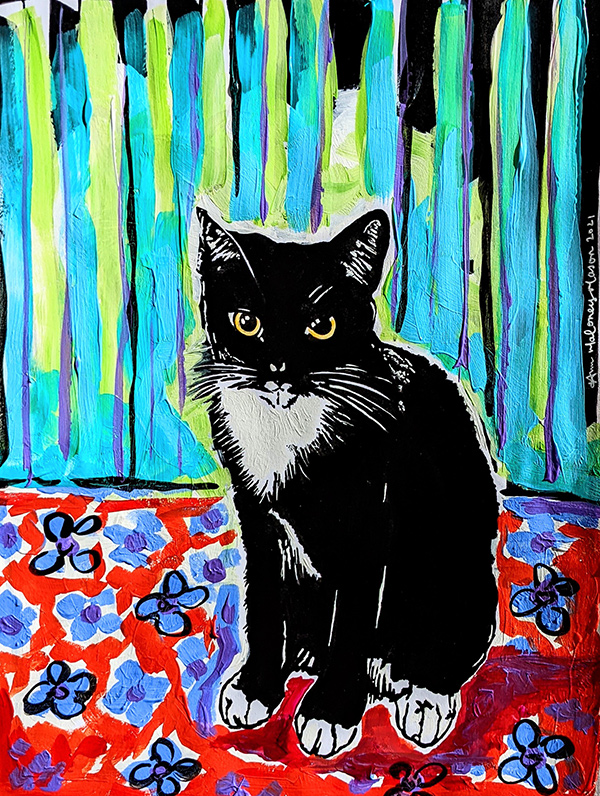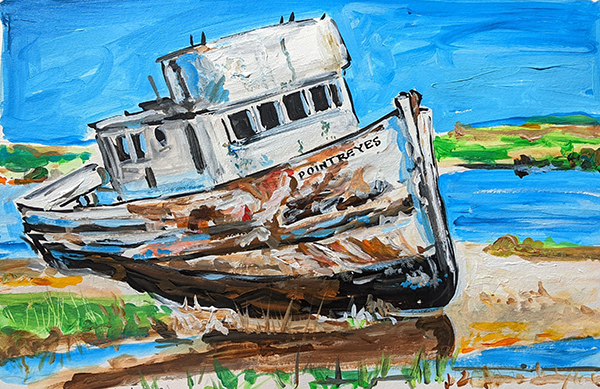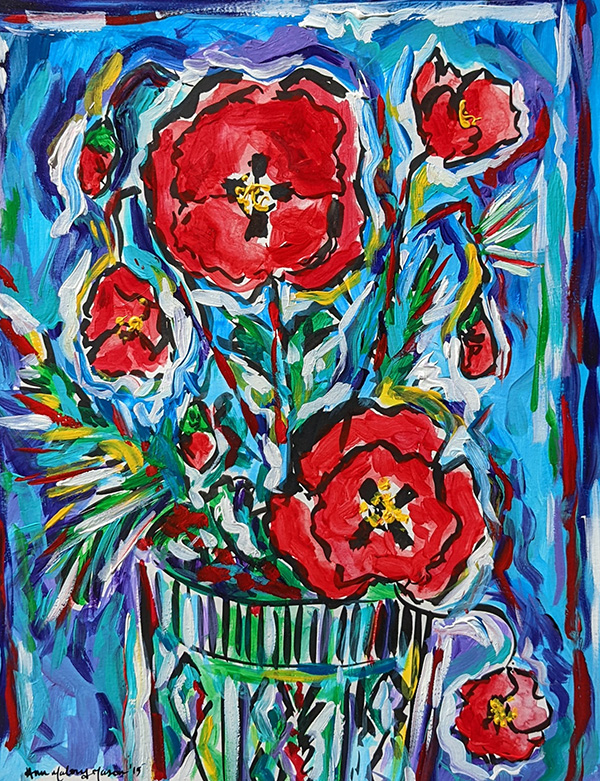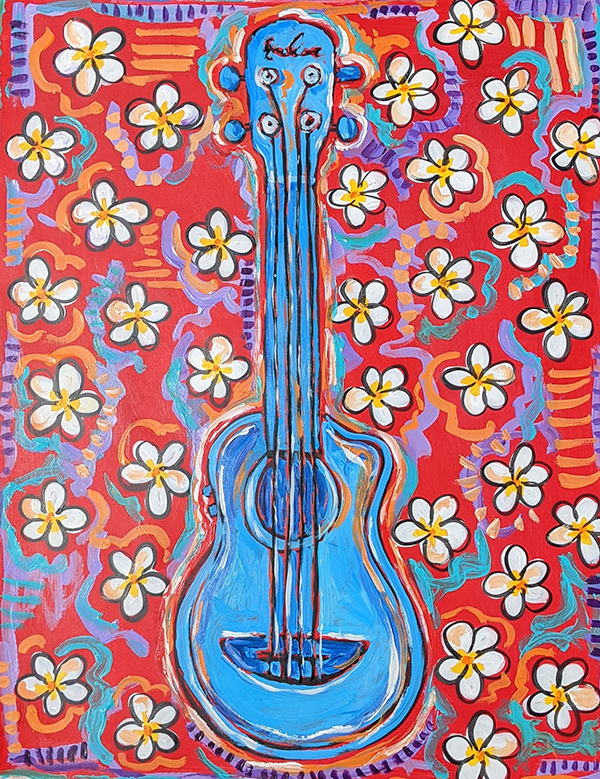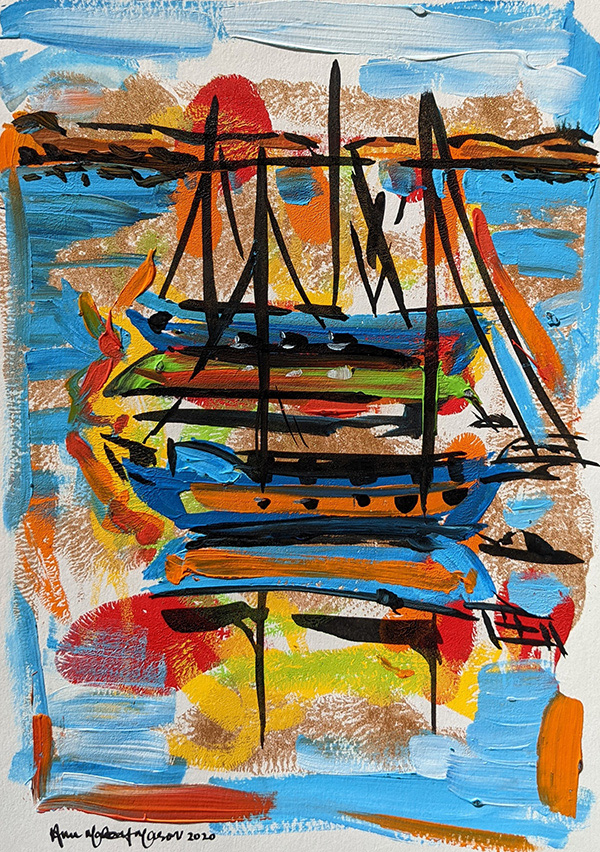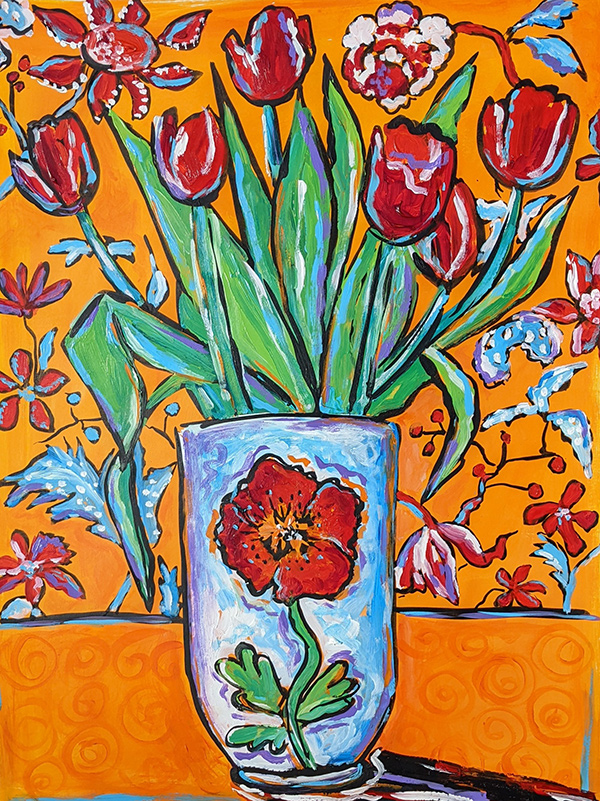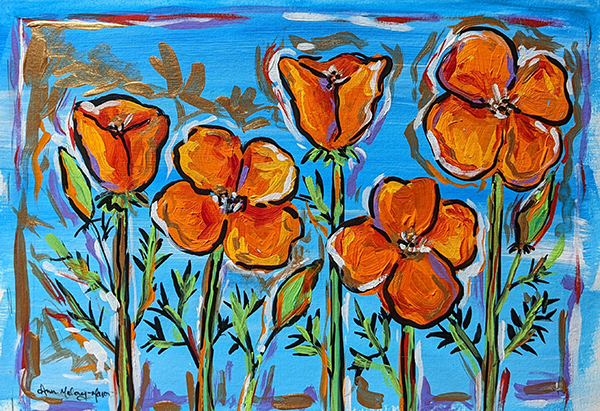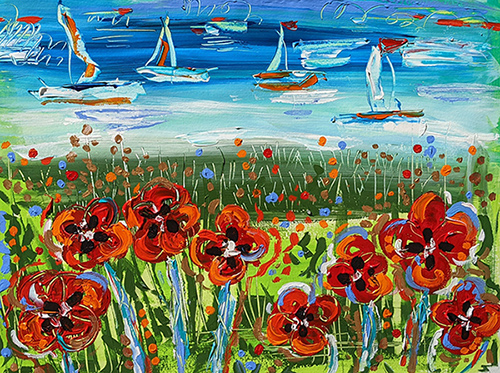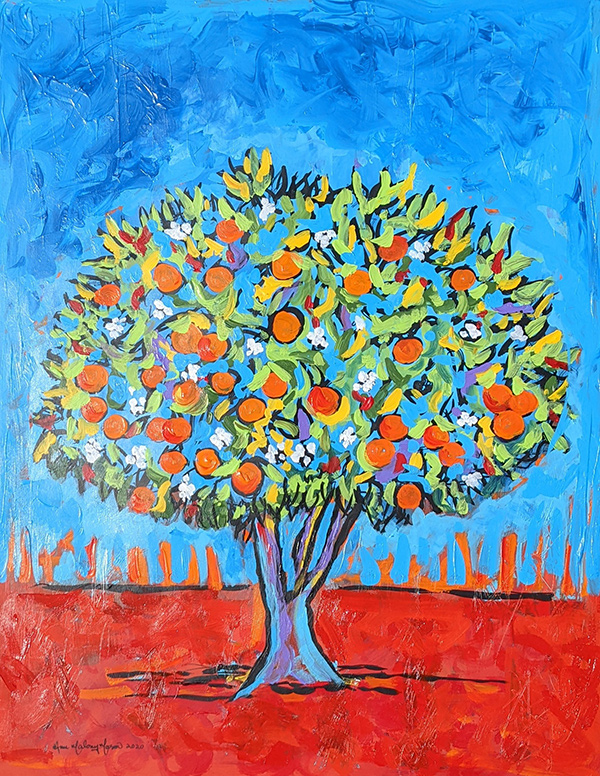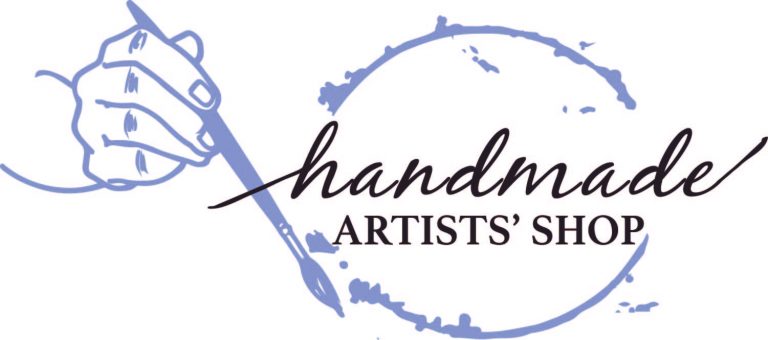 Shop here for original and handmade art and fine handcrafts from local Tri-Valley artists. Support our talented artists, while finding unique, quality, one-of-a-kind artwork for gifts or decorating. Scroll through to find your favorites and click to shop directly from the artists' "store".