Cultural Celebration Series
Everyone in the Tri-Valley should have the opportunity to experience the arts at whatever age and whatever level they are. Livermore Valley Arts offers educational activities and classes, performances at schools and at the Bankhead Theater, and free events on the Bankhead Plaza for the whole family. Check out our Photo Gallery of past events. 
Get Involved!
Be a performer, a vendor, volunteer, or donate.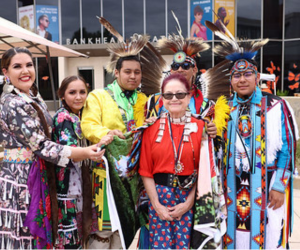 Saturday, September 23 | 10am – 5pm
A celebration of story, song, and dance appreciating the long history of culture and traditions that Native Americans and Hispanic Americans have preserved through the centuries. Featuring Altar, Land Acknowledgement, Traditional Dance, Storytime, Book Giveaway, Flute Performance,  Community Drum Circle, and more.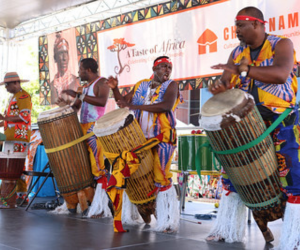 Saturday, October 7 | 10am – 6pm
Cheza Nami Foundation, proudly presents the 11th annual Taste of Africa Festival in Livermore. Taste of Africa is a free, outdoor festival showcasing musical and dance performances by local African and African diaspora artists, art exhibits, food, African marketplace, a community art project and a kidzone with a reading corner, crafts and interactive instrument exploration.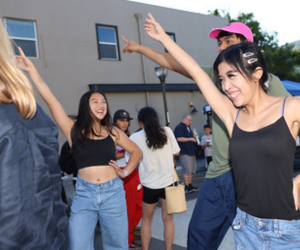 Sunday, October 8 | 10am – 8pm
Celebrating Filipinx American History Month through Art, Food, Music, Dance, History, and Culture. October officially marks Filipino American History Month in the United States. October's significance as Filipino American History Month is due to the first recorded presence of Filipinos in the continental United States when on October 18, 1587, "Luzones Indios" came ashore from the Spanish galleon Nuestra Senora de Esparanza and landed at what is now Morro Bay, California. In November of 2009, both the United States House of Representatives and Senate passed laws – House Resolution 780 and Senate Resolution 298 respectively, officially recognizing October as Filipino American History Month in the United States.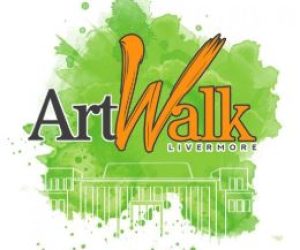 Saturday, October 14 | 11am – 5pm
A community celebration of the arts, ArtWalk returns to Downtown Livermore. On October 14, the 22nd ArtWalk Livermore will expand to encompass more of our lovely downtown and connect our art park site destinations, with street booths placed strategically to allow attendees to experience both local businesses and restaurants as well as the arts. Look for ArtWalk in the Bankhead Plaza, down First Street, and through Livermorium Park. Handmade and original works by over 200 artists can be enjoyed, as well as live music, cultural arts demonstrations, and crafts for children. ArtWalk is a priceless opportunity for artists to interact with visitors as they explore a broad range of works, ranging from contemporary to classical, abstract to realism, pottery to jewelry and mixed media. Subject matter is equally broad; from floral to figurative, and more. Art is the main focus of the day at ArtWalk: meet the artists and buy one-of-a-kind, original handmade treasures.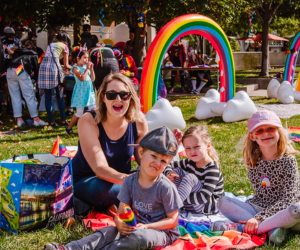 Saturday, October 21 | 12pm – 3pm
Pride Fest Livermore returns to the Bankhead Plaza with a celebration for the whole family!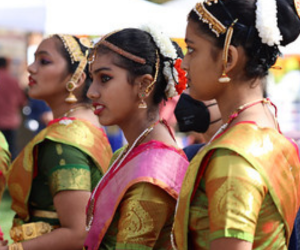 Diwali Festival of Lights
Sunday, November 5 | 10am – 2pm
Featuring traditional cultural performances and booths
The celebration is an ancient Hindu festival that marks the beginning of the Hindu New  Year. Diwali is celebrated every autumn or spring in South Asian countries such as India and Nepal. The  tradition originated as a festival marking the last harvest of the year before the start of winter and  spiritually signifies the victory of light over darkness, good over evil, knowledge over ignorance, and  hope over despair.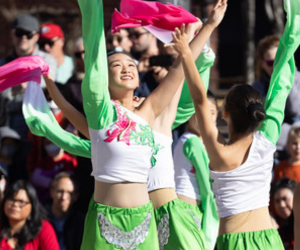 Lunar New Year Celebration
Sunday, February 11| 10am – 2pm
A free community event celebrating the Year of the Wood Dragon with demonstrations, performances, and arts for the entire family.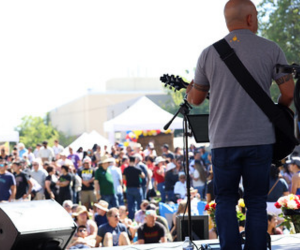 Asian American Native Hawaiian Pacific Islander Celebration
Saturday, May 4 | 10am – 2pm
Join us to celebrate Asian American Native Hawaiian Pacific Islander culture featuring activities and performances to honor and celebrate the culture. Fun for the whole family.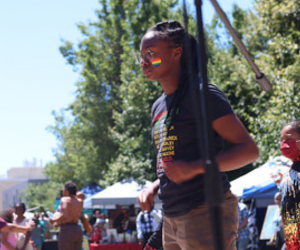 Saturday, June 15 | 10am – 8pm
Juneteenth commemorates the liberation of the enslaved peoples in Texas, two years after the Emancipation Proclamation abolished slavery in the Confederate States in 1863. We will observe the date with a local celebration including, music, art, drumming, singing, dancing, and musical performances.