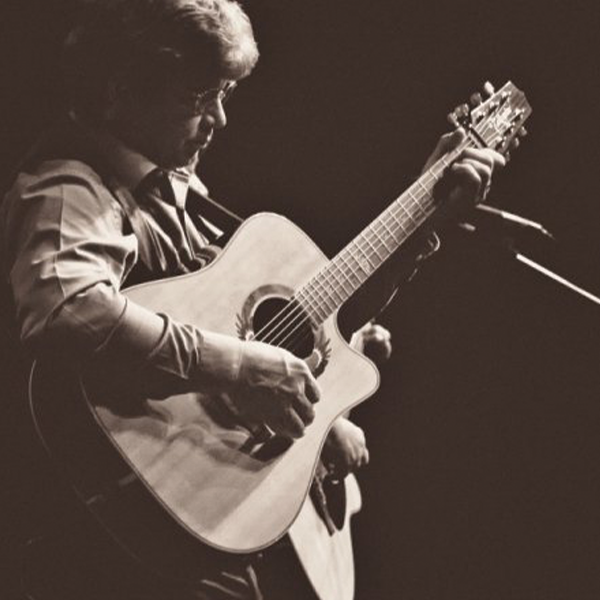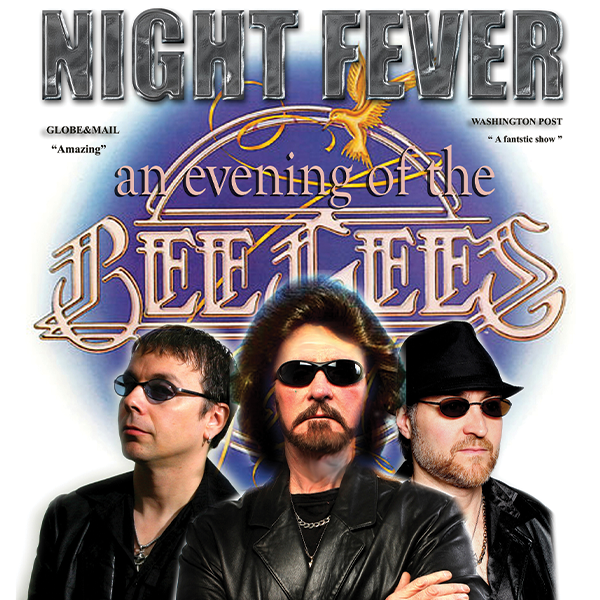 FOR IMMEDIATE RELEASE
Livermore Valley Arts
Contact: Ruth Egherman (925) 583-2306 
The Bankhead Ringing in the New Year with Nostalgia Feels This January
Livermore, CA – (December 12, 2022) –
As Livermore Valley Arts moves beyond the 2022 portion of its 15th Anniversary Season, The Bankhead is thrilled to welcome two tribute shows of absolute music icons in the first weeks of the New Year. From folk-rock-pop legend John Denver in a Tribute starring Jim Curry on Friday, January 6, to pop icons of disco themselves in Night Fever—The Bee Gees Tribute on Friday, January 20, The Bankhead will be celebrating the first month of the year with some true nostalgia feels, transporting Tri-Valley audiences back in time in music history. Both of these performances will be at the beautiful Bankhead Theater in Downtown Livermore.
The soundtrack to many of our lives, The Bankhead's first performance in 2023 will celebrate folk-americana-country music star John Denver. The music of the late Denver is like an old friend, outlasting trends and standing the test of time, and the John Denver Tribute starring Jim Curry is in the hands of an expert performer. After being awarded a full Rotary International scholarship to study music and voice and being selected to sing as the voice of Denver in the CBS Television Movie "Take Me Home, the John Denver Story," there was no doubt that Jim Curry would continue to sing the praises and songs of "America's Troubadour." As a life-long fan, Curry dedicates himself to continue Denver's legacy of songs and his message of love and caring for our planet to future generations. Since 2002 the combined talents of Jim and his band have brought John's music back to thousands upon thousands of people. Curry is honored to have had John Denver band members join him in some of the most prestigious venues in the country, and he also works behind the scenes to preserve Denver's music. Most notable is Jim's collaboration with Lee Holdridge in rebuilding and preserving Denver's original symphony arrangements. Jim Curry was also a key performer in the induction of John Denver to the Colorado Music Hall of fame show, hosted by Olivia Newton John, and Curry was also the host of the official John Denver Estate show which toured the United States and Australia. Jim's latest project is titled "Such a Wild Place" and was produced by two of John Denver's band members, Pete Huttlinger and Chris Nole. It includes four original songs co-written by Jim Curry and also includes three unreleased songs written by John Denver. Having emerged as today's top performer of Denver's vast legacy of multi-platinum hits, Curry's uncanny ability to mirror John's voice and clean-cut look has been taking sold-out audiences all over the country back to the time when "Rocky Mountain High," "Sunshine," "Calypso," and "Annie's Song" topped the charts. The Bankhead is lucky to be able to showcase such a talent here in the Tri-Valley on January 6.
Exactly two weeks later, a Friday night at The Bankhead on January 20 will transform into a Saturday Night Fever with Night Fever—The Bee Gees Tribute, the world's number one production of its kind for one of the greatest bands in pop history. The Bee Gees span over 50 years of hit songs and have been inducted into the Rock and Roll Hall of Fame, so from the early years to the disco era, audiences will hear all the hits from "To Love Somebody," "How Can You Mend a Broken Heart," "More Than a Woman," "Jive Talking," "How Deep Is Your Love" to "You Should Be Dancing." The songs are done note for note, chord for chord, exactly like the record, backed by a live band of studio musicians, creating a sound so close it is just like hearing the original recording. With an all Canadian cast from Toronto, Night Fever features the vocals and look of the Bee Gees with John Ralphs as Barry Gibb, Daryl Thistel as Robin Gibb, and Matthew Whale as Maurice Gibb:

John Ralphs (Barry Gibb) started his career over 35 years ago singing and playing guitar in the United Kingdom. He worked in many cabaret and rock bands, one of which had a record deal with EMI, and he later joined forces with a friend forming the comedy duo Hale N Hearty, who won New Faces 1986. In 2003, he joined the Stayin' Alive UK tribute to the Bee Gees; during his time with the band John was contacted by Barry and Linda Gibb and Stephen Spielberg regarding making a film about the Bee Gees. After looking at all the Barry Gibb impersonators in the world, they thought that it would be great for John to have the lead role for the film, with talks still ongoing regarding that project. In 2005, John formed the Counterfeit Bee Gees who traveled worldwide for the next 7 years. Currently, John resides in Canada, joining Bounty Enterprises as Barry Gibb in Night Fever where he is now performing over 200 concerts a year.
Daryl Thistel (Robin Gibb) is a veteran of the Canadian music scene, having toured extensively in Canada, the U.S., and later with Norwegian Cruise lines as a vocalist and keyboard player. Daryl attended Sheridan College music theatre program and is a classically trained vocalist, pianist, and guitarist. As a singer Daryl has a special talent emulating many famous vocalists, and captures the unique tones of the Bee Gees performing with the world-renowned act Night Fever. In his passion for singing, Daryl brings audiences to their feet in his uncanny ability to channel the great Robin Gibb. Daryl is a composer and producer and owns/operates a professional home recording studio. Daryl describes himself as a lifer saying, "I can't ever imagine quitting. It's the only thing I've ever really loved doing."

Matthew Whale (Maurice Gibb) studied music at the Toronto Conservatory for five years, and he has been a professional piano and keyboardist for over 20 years. Matthew has performed in many musical productions ranging from Billy Joel, Fleetwood Mac, Elton John, to Pink Floyd. He does a lot of studio session work and is rated as one of the best piano players in Canada. The keys are a big part of the ABBA sound as he plays Benny in the musical production of Abbamania, in addition to playing Maurice in Night Fever. Matthew's vocals are also a big part of the show that reproduce the high harmonies of the Bee Gees.

The Bankhead Theater keeps COVID safety protocols in place with enhanced air circulation and no touch ticketing. Proof of vaccination is no longer required for entry at ticketed performances unless noted as part of a contractual obligation with the artist. Tickets for all shows in the 2022-2023 Bankhead Presents season are available online, by calling 925-373-6800, or at the box office windows. For a complete list of events, visit livermorearts.org.
#    #