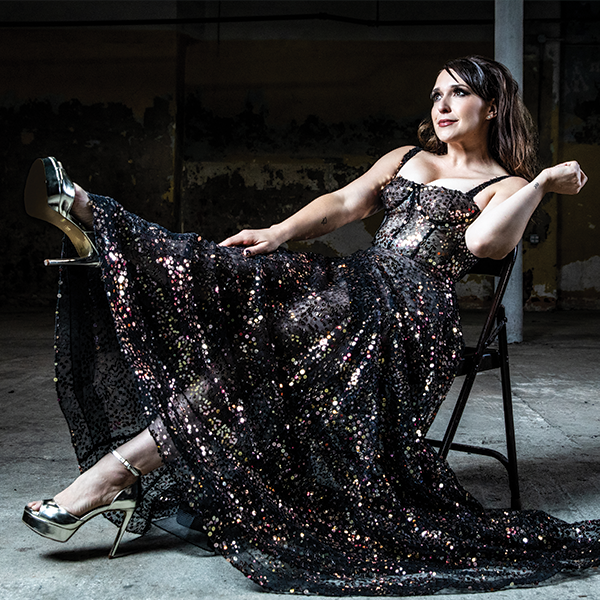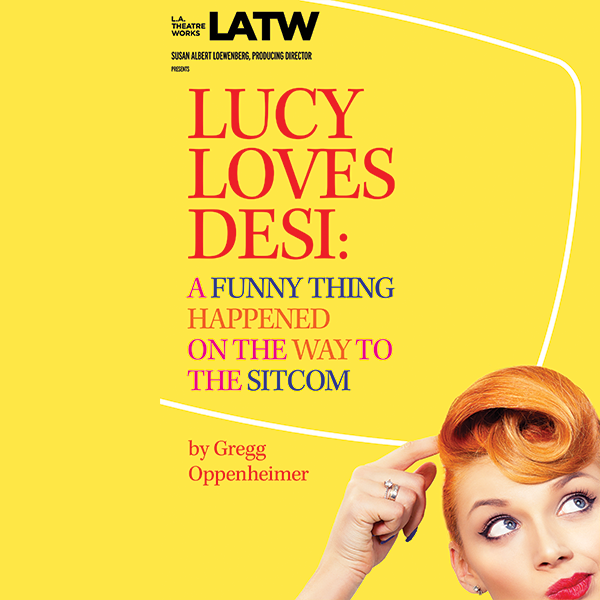 FOR IMMEDIATE RELEASE
Livermore Valley Arts
Contact: Ruth Egherman (925) 583-2306 
A Taste of Broadway at The Bankhead This January
Livermore, CA – (January 3, 2023) –
Livermore Valley Arts is continuing a January packed with hits in the New Year with a taste of the Great White Way, right here in the Tri-Valley. From a comedy stacked with Broadway-level talents in Lucy Loves Desi: A Funny Thing Happened on the Way to the Sitcom on Monday, January 23, to a current Broadway star, Wicked's Jessica Vosk on Friday, January 27, The Bankhead will be bringing some delectable live theatre offerings for the community in this first month of the year. Both of these performances will be at the beautiful Bankhead Theater in Downtown Livermore.
Lucy Loves Desi: A Funny Thing Happened on the Way to the Sitcom is the hilarious and true story behind one of America's most beloved TV comedies. Lucille Ball paved the way for many of today's top comediennes, while forcing Hollywood to begin dealing with the rising power and influence of women artists, both on-screen and behind the scenes. Her iconic series, I Love Lucy, remains one of the most groundbreaking and influential shows in television history.
Playwright Gregg Oppenheimer—son of I Love Lucy creator Jess Oppenheimer— spins this witty, fast-paced tale of Lucy and Desi's battles with CBS over the pioneering ideas that changed the face of television forever: Lucy insisted on Desi Arnaz, her Cuban-born bandleader husband, as her TV co-star—instead of the "All-American" leading man preferred by the network. The couple wanted the show filmed in Hollywood, where they planned to raise a family—not broadcast live from New York like other major TV programs of the time. They demanded and won the right to own the show themselves. Their writers incorporated Lucy's real-life pregnancy into the program's story line—an absolute taboo in 1950s America— resulting in the highest audience share ever recorded. And they proposed the unheard-of notion of airing "reruns" on the network in order to accommodate Lucy's mid-season maternity leave—an experiment that ultimately turned the entire TV industry's business model on its head. Lucy Loves Desi: A Funny Thing Happened on the Way to the Sitcom tells all of these stories, and more, with as much heart and humor as an episode of I Love Lucy itself. This crowd-pleasing show, written for L.A. Theatre Works, played to sold-out houses during its world premiere run at the James Bridges Theater in Los Angeles in 2018, thanks in large part to Oppenheimer, who co-authored his father's memoir, Laughs, Luck…and Lucy, and produced the award-winning I Love Lucy DVD series, as one of the world's foremost authorities on this classic sitcom, along with Lucie Arnaz, who served as technical advisor. This performance is immediate, spontaneous, and features a first-rate cast, live sound effects, and a connection to the audience rarely felt in a traditional theater setting. This theater…is an event, and The Bankhead is elated to bring a live performance of this caliber to the Bay Area on January 23.

Jessica Vosk is a celebrated singer and actress known for stirring roles on the musical theatre and concert stage. Vosk made her sold-out Carnegie Hall debut in November 2021 in a solo show titled "My Golden Age." Before the infamous shutdown, she starred as the Narrator in the 50th anniversary of Joseph and the Amazing Technicolor Dreamcoat at Lincoln Center. She also created the role of Aunt Val in the world premiere of Becoming Nancy, directed and choreographed by Jerry Mitchell. Before that, Vosk finished an acclaimed run as Elphaba in Wicked on Broadway, having played the role for two years and during the iconic musical's 15th anniversary. Vosk starred in New York City Ballet's Jerome Robbins tribute Something to Dance About, directed by Warren Carlyle, and re-created the role of Fruma-Sarah in the most recent Broadway revival of Fiddler on the Roof. Other Broadway credits include Finding Neverland and The Bridges of Madison County. On the West Coast, she starred as Anita in West Side Story with the San Francisco Symphony, whose recording of the concert was nominated for a Grammy. Her debut, Billboard-charting solo album Wild and Free was released in 2018 and was followed by 2020's A Very Coco Christmas. The Bankhead is overjoyed to be able to present a theatre performer of such stature on January 27, transporting audiences to a Broadway house right here in the Tri-Valley.

The Bankhead Theater keeps COVID safety protocols in place with enhanced air circulation and no touch ticketing. Proof of vaccination is no longer required for entry at ticketed performances unless noted as part of a contractual obligation with the artist. Tickets for all shows in the 2022-2023 Bankhead Presents season are available online, by calling 925-373-6800, or at the box office windows. For a complete list of events, visit livermorearts.org.
#    #   #