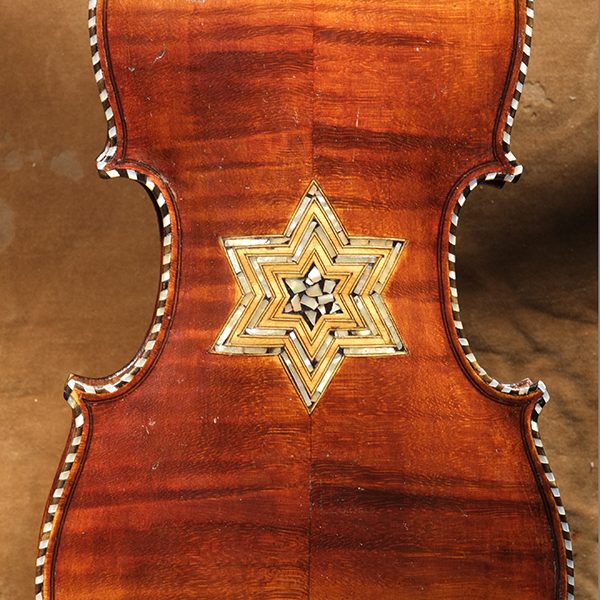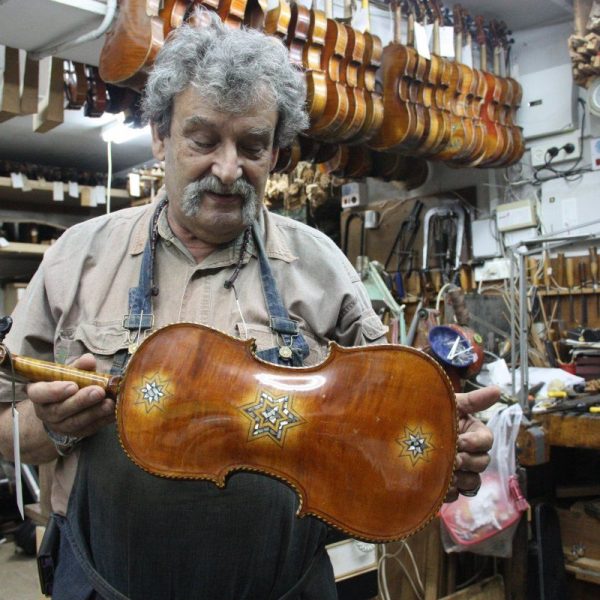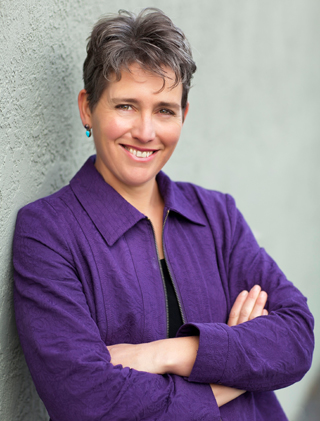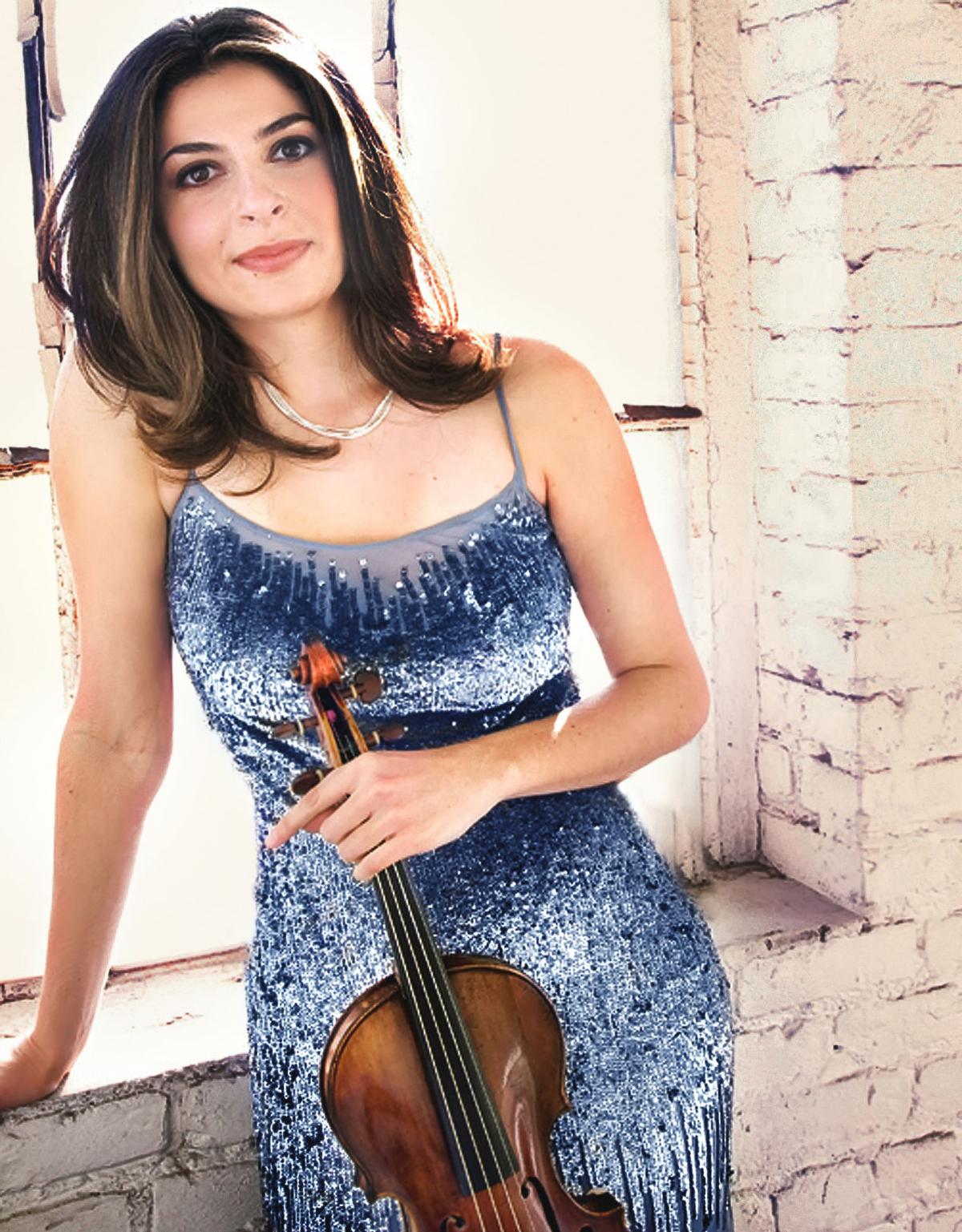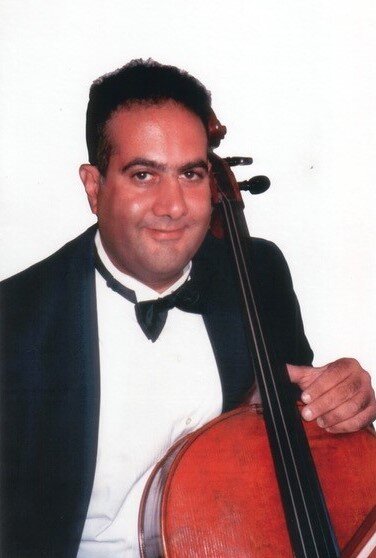 FOR IMMEDIATE RELEASE
Livermore Valley Arts
Contact: Ruth Egherman (925) 583-2306 
Finding HOPE This February at Livermore Valley Arts
Livermore, CA – (January 27, 2023) –
Livermore Valley Arts is honored to bring a globally-known exhibit to the UNCLE Credit Union Art Gallery at the Bankhead Theater next month. From January 31 to February 12, 2023, the gripping, moving Violins of Hope will be making a rare appearance in the United States right here in the Tri-Valley, with both an exhibition as well as three music performances presented by the East Bay Holocaust Education Center (EBHEC), where the instruments will be played by the Livermore-Amador Symphony, right at The Bankhead. With International Holocaust Remembrance Day this Friday, January 27, this powerful performance and exhibition, a collection of Holocaust related string instruments housed in Tel Aviv that serves to educate and memorialize the lives of prisoners in concentration camps through concerts, exhibitions, and other projects, comes to the Tri-Valley at just the right time. "The EBHEC is honored to bring the Violins of Hope to the East Bay" states Larry Lagin, EBHEC President and Livermore resident. "EBHEC's mission is serve as a comprehensive resource center to educate people of all faiths in the San Francisco East Bay about the Holocaust and to honor its victims. Since being formed as a 501(c)(3) non-profit corporation, EBHEC has presented over 15 Holocaust education programs to the East Bay communities, many of them free to the public. We hope everyone will take advantage of this amazing educational opportunity to hear the music of the Violins and their stories come to life again." The public is invited to witness, learn from, and experience these treasured instruments at both the exhibit and the performances at the Bankhead Theater in Downtown Livermore.
Violins of Hope is a series of concerts based on a private collection of Violins, violas, and cellos all collected since the end of World War 2. All of these instruments belonged to Jews before and during the war – many were donated by or bought from survivors. All of these instruments have a common denominator: they had to do with the war. To be more specific, they had to do with the Holocaust – death or survival, and hope. All instruments were symbols of hope and a way to say: remember me, remember us. Life is good, celebrate it for those who perished, for those who survived. For all people.
Father and son violin-makers Amnon and Avshalom Weinstein, who work in Tel Aviv and Istanbul, own this collection. They dedicate their expertise and endless love to preserving and caring for these instruments. The Nazis used music and especially violins to humiliate and degrade Jews in ghettos and camps. These concerts are the ultimate answer to their plan to annihilate a people and their culture, to destroy human lives and freedom. The sound of violins is often compared to the beauty of the human voice, it is known to reach out and touch hearts. This was the role of violins in the war – to touch hearts, kindle hope for better times, and spread it around. Wherever there was music, there was hope.

A selection of violins will be on display as a special exhibition at the UNCLE Credit Union Art Gallery, offering students and the greater community the chance to see and learn from these instruments up close. Unique for this special exhibit, the Gallery at The Bankhead will have extended hours, open daily from 11am to 6pm. Additionally, docents will be on hand specifically from 11am to 1pm Mondays through Thursdays, and from 4pm to 6pm Fridays through Sundays. To enhance learning even more, there will also be three special Gallery Talks throughout the exhibit's time in the Tri-Valley:
Friday, February 3 & Wednesday, February 8 from 4pm to 5pm
Violins of Hope Gallery Lecture by Avshalom (Avshi) Weinstein
Amnon Weinstein has spent the last two decades locating and restoring violins that were played by Jewish musicians during the Holocaust. Amnon dedicates this important work to 400 relatives he never knew. These grandparents, uncles, aunts, and cousins stayed behind in Eastern Europe after Amnon's parents, Moshe and Golda, immigrated in 1938 to Palestine, where Moshe opened a violin shop. After the war, Moshe learned that his entire family—400 in all—had been murdered during the Holocaust. Amnon maintains his violin workshop in Tel Aviv, Israel.
Amnon's son, Avshalom, began working with his father in 1998 as a violin-maker and restorer of violins, violas, and cellos of the highest level. Avshalom is trained in the tradition of the Italian Cremonese School of violin-makers & the French school of restoration. Avshalom opened his own workshop in Istanbul in 2009, where he continues the family tradition.
Monday, February 6 at 11am
Gallery talk by Rachelle Blaine, on her mother Joyce Venderveen's violin.
Rachelle Blaine is the daughter of Joyce Vanderveen, now deceased, and one of the owners of the Violins of Hope. Joyce was a childhood friend of Anne Frank, and Rachelle will be showing a video of Joyce telling the story of knowing Anne Frank, and how her own family managed to get out of Amsterdam before the country locked down. Joyce was an accomplished violinist and took her valuable instrument with her when the family managed to get to America. Joyce went on in life to become a prima ballerina and Hollywood actress. She donated her violin in her later years after learning of the Violins of Hope project.

In recent years some of the best world celebrated orchestras hosted Violins of Hope in concert, such as the Berlin Philharmonic and the Cleveland Symphony. Three performances, in conjunction with the exhibit, will play at The Bankhead from February 5 through 7, serving as a journey of Hope through both time and music. The Violins of Hope Concerts will be performed by our community's own Livermore-Amador Symphony (LAS), conducted by Lara Webber, with special performances by violinist Lindsay Deutsch and cellist Peter Bedrossian. These instruments have survived concentration camps, ghettos, pogroms, and many long journeys to tell remarkable stories of injustice, suffering, resilience, and survival, and Webber's musical program will share the stories of these priceless instruments in the most-special of ways. The public is invited to hear the music of the violins come alive again at these ticketed performances, where performers will both honor a memory of the millions of Jews murdered in WW2 and also present the victory of the human spirit over evil and hatred.

The UNCLE Credit Union Art Gallery is located in the lobby of the beautiful Bankhead Theater at 2400 First Street, Livermore. The Violins of Hope exhibit is free and open to enjoy by ticketed patrons during performances and by the general public daily from 11am-6pm, beginning Wednesday, January 31. The Violins of Hope performances, which are selling fast, will be held inside The Bankhead, and tickets are required. The public is invited to share in this comprehensive experience at The Bankhead, an opportunity to address a dark part of our global history, witness the strength of perseverance, and forge together towards a better, inclusive future.
#    #   #