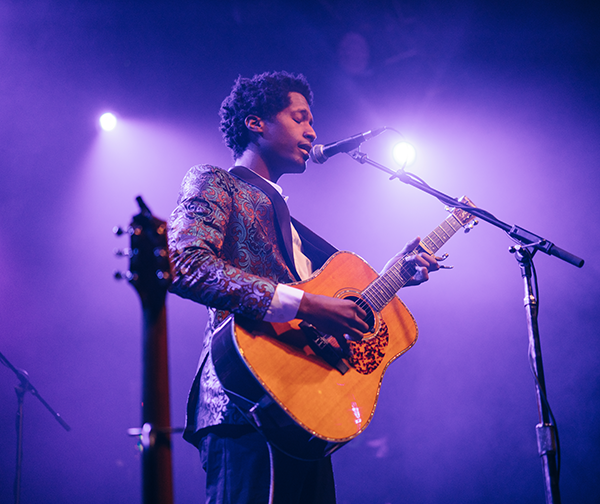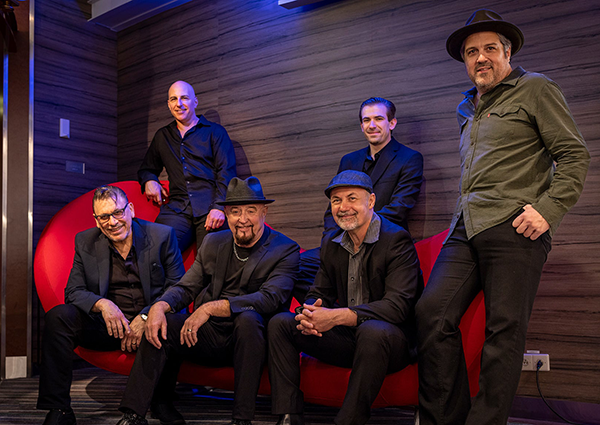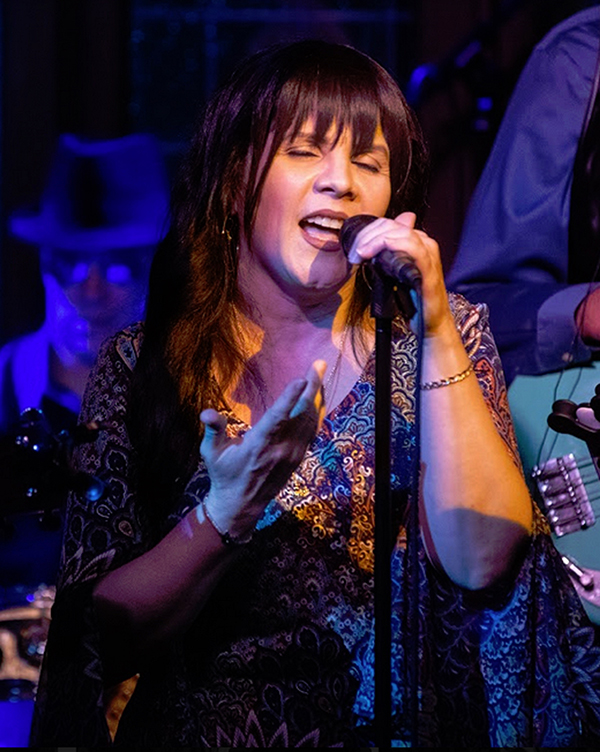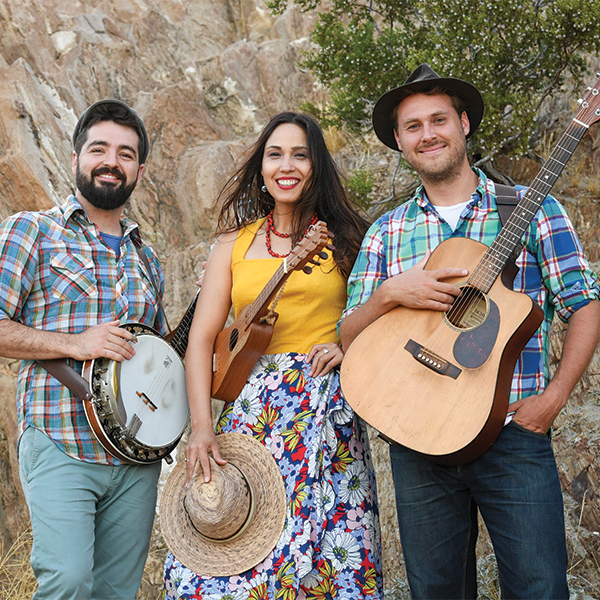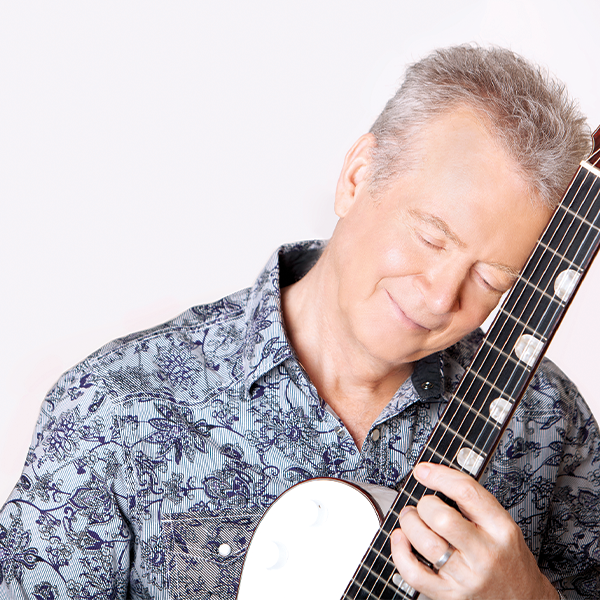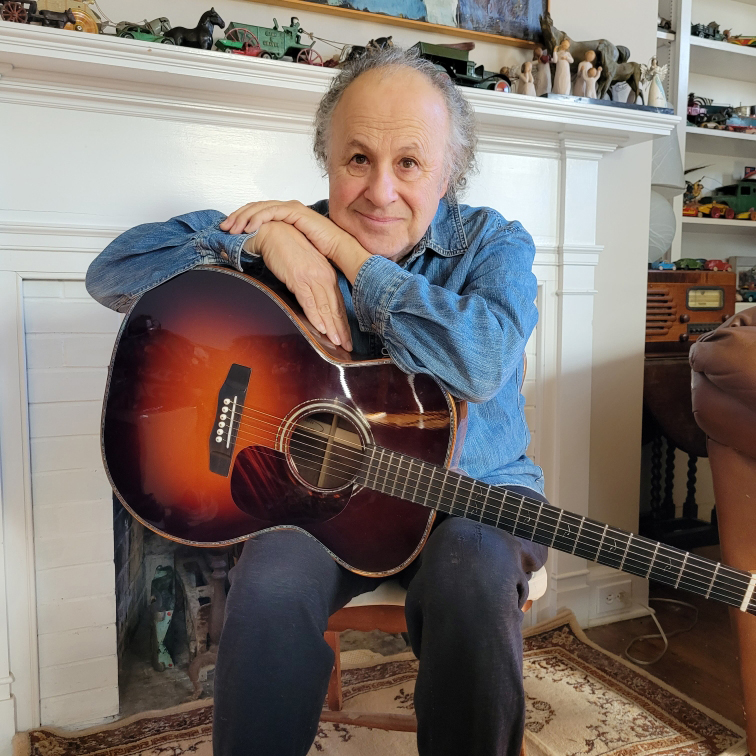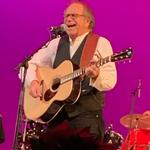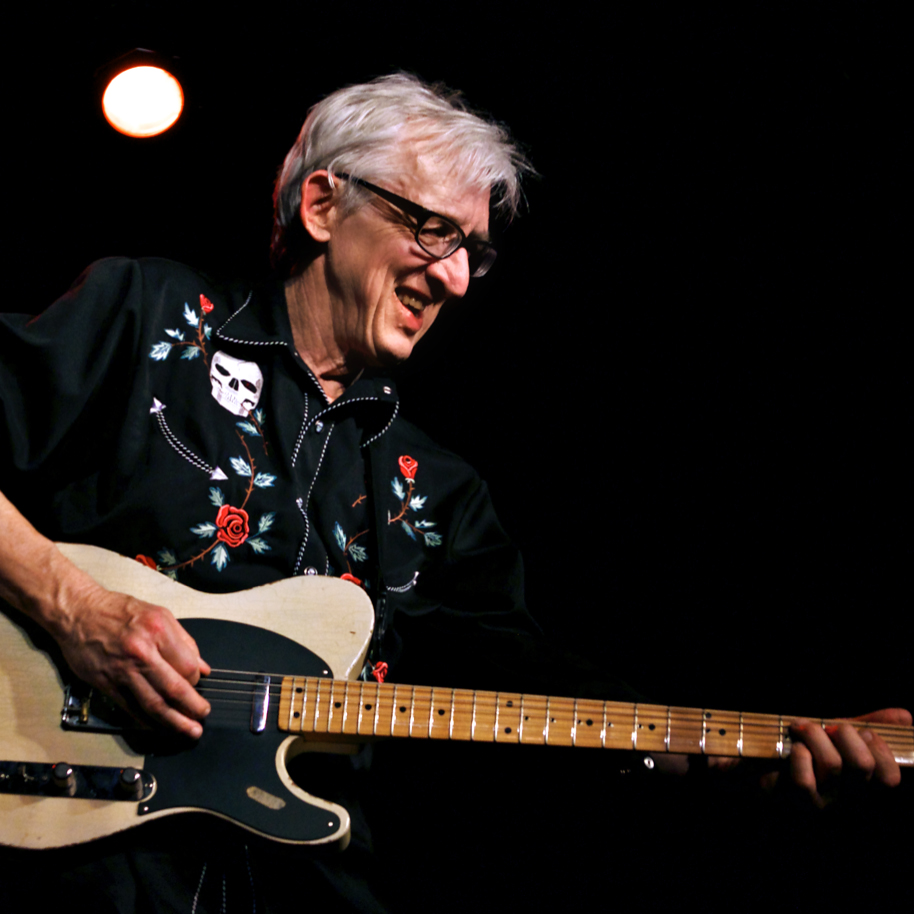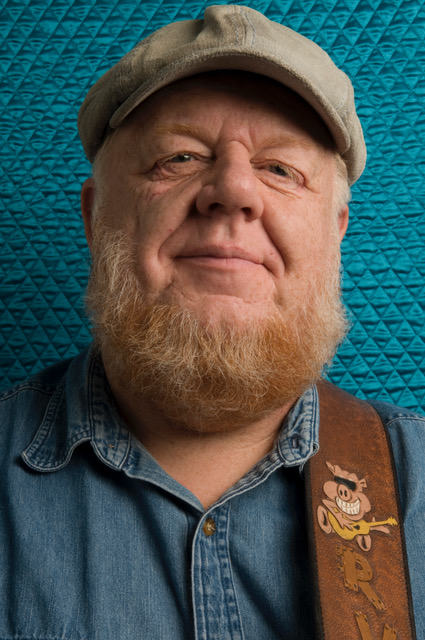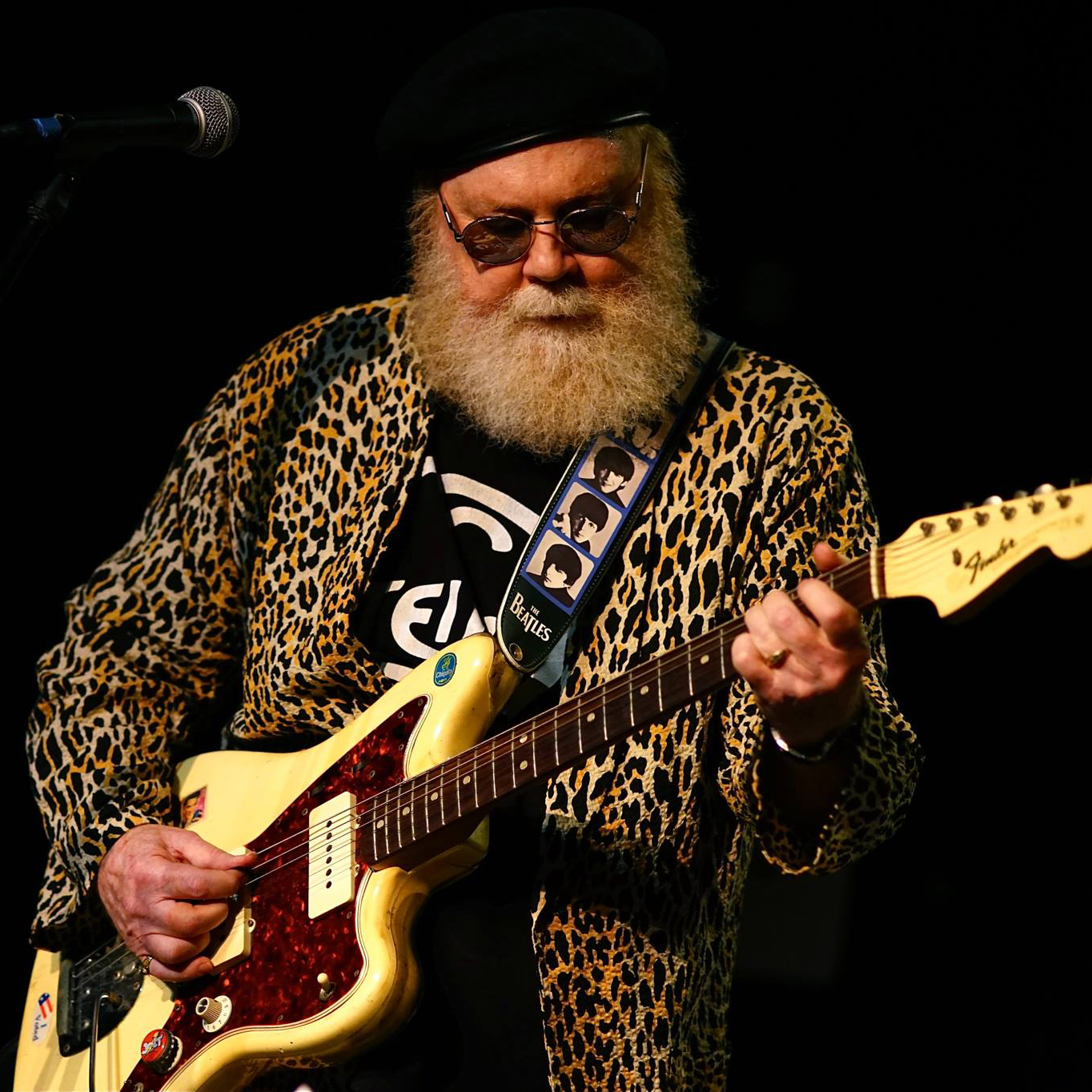 FOR IMMEDIATE RELEASE
Livermore Valley Arts
Contact: Ruth Egherman (925) 583-2306 
This March, the Word is MUSIC at The Bankhead
Livermore, CA – (March 9, 2023) –
The Bankhead will have a little something for everyone in a March Music celebration, with concerts and performances to satisfy every appetite this month. From soul music with island vibes from Ron Artis II on Thursday, March 16, to nostalgia feels fulfillment at The Fabulous Thunderbirds on Friday, March 17, and the Ronstadt Revue, featuring Gesenia and Special Guest John Beland, on Wednesday, March 22, to a performance for families to come together at, Somos Amigos—Songs on Common Ground, on Sunday, March 19, the month of March will fill The Bankhead with melodies and tunes for all ages. Smooth jazz will take over with Peter White on Saturday, March 25, and a special benefit concert will kick off all of these events on Wednesday, March 15, at the first-ever George Bowen Master Guitar Summit. The Bankhead is proud to bring these immensely talented artists to the Tri-Valley; all of these amazing music performances will take place right at the beautiful Bankhead Theater in Downtown Livermore.
In the middle of the month, The Bankhead is ecstatic to be presenting Ron Artis II, someone who truly performs with both his heart and soul. Artis moved to Oahu, Hawaii, with his family when he was four years old, one of eleven total children, all of whom grew up immersed in a creative household led by his musically gifted parents. While developing his multi-instrumental prowess playing in the Artis Family Band, Ron quickly took to piano and guitar, and more, as his main modes of expression. As he got older and played more around Oahu, stars like Mick Fleetwood (Fleetwood Mac), Jack Johnson, and Jake Shimabukuro quickly recognized his gifts. Ron has gone on to play with all of these artists and more across Hawaii's most prestigious venues with his own band (featuring brother Stevon on drums), aptly called The Truth. Those opportunities led to more artists from the mainland who, while touring the Aloha State, all immediately recognized the unique talent they were witnessing. Booker T Jones, Eric Krasno (Soulive, Lettuce), and G Love all invited (and in some cases demanded) Ron to collaborate and encouraged him to share his music with the broader world. This support aligned perfectly with Artis' vision for his music: "To me, music is about giving. When I'm performing, I let go of everything. I look out into an audience and feel: 'What do they need right now?' We as artists have been given a gift, and gifts are meant to be shared." Artis has now embarked on three full US Tours, playing coast to coast with his long list of collaborators and more. His debut full-length album Soul Street, released in 2018, crystallizes the full range of Ron's influences—deep Delta Blues and Gospel, plus Northern Soul and R&B, alongside in-depth and personal lyrics—into a tight collection of fresh yet familiar songs that are at once urgent and timeless. One of paradise's best-kept secrets for years that the rest of the world has only just been starting to find out about, Ron Artis II is an incredible talent from the middle of the Pacific, just at the beginning of making big waves on the mainland and beyond. Emerging as one of the great musical talents of his generation, Ron Artis II will be bringing a tidal wave of heart and soul music to the Tri-Valley on March 16.

The next day, The Bankhead is excited to present the quintessential American band for over 30 years, The Fabulous Thunderbirds. The group's distinctive and powerful sound, influenced by a diversity of musical styles, manifested itself into a unique musical hybrid via such barnburners as "Tuff Enuff" and "Wrap It Up." Co-founder vocalist and harmonica player Kim Wilson, the sole original member, still spearheads the group as it evolves into its newest incarnation. "We started as a straight blues band," Wilson says. "We now incorporate a mixture of a lot of different styles. We're an American music band, and we're much higher energy than we were before. To be in the T-Birds, you need to understand the different styles of music and different ways of playing. You have to be willing to adopt a more contemporary style. The guys we have now are able to do that." The band continues to tour extensively in both the US and Europe. Though the roster may have changed, the thread throughout the T-Birds' career has been the respect the group commanded for its peerless musicianship and devotion to the sounds of blues, R&B, and rock 'n roll. For Kim Wilson, the musical journey started in Goleta, California. At 17, he began playing the harmonica. His influences included Little Walter, George "Harmonica" Smith, Lazy Lester, and James Cotton. At the same time Wilson began singing he was deeply impacted by Bobby "Blue" Bland, B.B. King, Otis Rush, Jimmy Rodgers, and Muddy Waters (In fact, Muddy Waters called Wilson his favorite harmonica player and vocalist.). In search of other musicians who shared his love of the blues, Wilson headed to the burgeoning music scene of Austin, where he met Jimmie Vaughan, and they founded the T-Birds in 1974. The band developed a reputation as a compelling live act and subsequently signed a record deal with CBS/Epic Records. In 1979, The Fabulous Thunderbirds released their first self-titled album; primarily blues influenced, it became a cult classic. "Things were wide open back then," Wilson recalls. "There were hundreds of stages where bands could show what they had." In subsequent releases, the band started to incorporate more Cajun, rock 'n roll, and soul influences. In 1986, The Fabulous Thunderbirds reached a commercial peak with the album Tuff Enuff. The single of the same title as well as the singles "Wrap It Up" and "Look At That," all went top 40, and the song "Tuff Enuff" was featured in the film "Gung Ho" starring Michael Keaton. For the remainder of the '80s, the band continued to record and tour and released the album Powerful Stuff. Jimmie Vaughn left in 1989, but Wilson kept the group going, incorporating keyboards into the guitar-driven sound. Kim moved back to California in 1996, continuing to cultivate the T-Birds music. "The thing about the T-Birds is that we can play both blues festivals and rock venues," Wilson comments. "We're a diversified band now, and everybody's on the same page." From festival grounds to rock arenas, The Fabulous Thunderbirds have proved they are here to stay, and they will be in Downtown Livermore on March 17 for a rockin' St. Patrick's Day at The Bankhead.
On March 19th,  The Bankhead invites families to come together for an all-ages concert at Somos Amigos—Songs on Common Ground. Friendship is at the heart of this joyful collaboration between Mexican songstress Sonia De Los Santos and the Americana folk duo, The Okee Dokee Brothers. This bilingual program includes old and new songs that span the musical traditions of North America and illustrate the collective power of singing together and learning from each other. With an adventurous spirit and a shared vision of peace and understanding, Somos Amigos encourages young and old to explore, dance, sing, and laugh together hand-in-hand. The Bankhead cannot wait to share this talented collaboration between the Okee Dokee Brothers and Sonia De Los Santos on March 19. Their full bios are as follows:

Justin Lansing and Joe Mailander have been exploring the outdoors together since they were kids in Denver, Colorado. Now, as the GRAMMY-winning Okee Dokee Brothers, they have put this passion for the outdoors at the heart of their Americana Folk music and write songs to encourage and inspire kids and families to get outside and get creative, with the firm belief that this can motivate kids to gain a greater respect for the natural world, their communities, and themselves. They've built a plaid-shirted national following with their outdoor adventure-themed albums – Can You Canoe?, Through The Woods, Saddle Up, and Winterland. But whether indoors or out, The Okee Dokee Brothers believe that as long as folks are singing together, there's a glimpse of hope for our world. That's the mission behind their latest release, Songs for Singin', which invites everyone to join the chorus and sing along. "So sing to the sunrise and sing to the moon," the Brothers say. "Sing with your kids and sing with your neighbors. Sometimes it just takes singing a song with one another to remind us that we're all family." With songs written under wide-open skies and harmonies fine-tuned around the campfire, a spirit of friendship and adventure is at the heart of their Americana folk music. The Okee Dokee Brothers make room for kids to dance, for parents to share stories, and for everyone to gain respect for nature, each other, and the world we live in. As Minnesota Parent wrote, "The Okee Dokee Brothers are an absolute national treasure. These songs are just what the world needs right now." The five-time Parents' Choice Award winners have garnered praise from the likes of NPR's All Things Considered and USA Today and have been called "two of family music's best songwriters."

Sonia De Los Santos was born with a smile on her face (that's what her mom says) in Monterrey, Mexico, and in 2007 started touring the world, singing in English and Spanish, playing guitar and jarana, and lighting up the stage with GRAMMY Award-winning group Dan Zanes And Friends. In 2015 she released her first solo family music album titled Mi Viaje: De Nuevo León to the New York Island (Parents' Choice Foundation Gold Award Winner), a collection of songs that reflect her experiences growing up in Mexico, moving to another country, learning about other cultures, and in the process, feeling closer to her own heritage. Sonia was nominated in 2019 for a Latin Grammy® with her second family music album titled ¡Alegría! and has been hailed by Billboard as "one of the Latin Children's music artists you should know" and "Best Latin Children's Music." She has performed with her band in renowned venues and festivals such as Lincoln Center, Carnegie Hall, Lollapalooza, Austin City Limits, The Getty Museum, Smithsonian Folklife Festival, and many more. In 2020, Sonia launched En Casa con Sonia, an online musical series recorded from her home. In 2021, she debuted ¿Qué Pasa, Sonia?, a new radio segment featuring some of her favorite songs at Sirius XM's Kids Place Live. Sonia recently released her third album titled Esperanza, a bilingual collection of songs that explore hope, looking back at our own journey, cherishing our cities and homes, being grateful to one another, dreaming of a better future, marveling at nature, and finding the light within ourselves.
Nostalgia will reign supreme a few days later, as a musical legacy will be living on in the Ronstadt Revue, featuring Gesenia and Special Guest John Beland at The Bankhead. Linda Ronstadt, an 11-time GRAMMY winner who sold over 100 million albums in country, rock, Latin, Motown, and even Broadway music, is no longer performing publicly, yet millions of her devoted fans still long to hear the beloved songs that made up the soundtrack of their lives, including "You're No Good," "Blue Bayou," "When Will I Be Loved," "Perfidia," "Different Drum," "Heat Wave," and so many more. Fortunately, Ms. Ronstadt's musical legacy now lives on through the stunning talents of Gesenia and her Ronstadt Revue. Ronstadt Revue shows, performed in painstaking detail in both English and Spanish, span every musical genre of Ms. Ronstadt's 40+ year career; their performance is so authentic that two of Linda Ronstadt's own band members are currently co-producing and featured on the upcoming Ronstadt Revue album with one of them, John Beland, appearing in Livermore as their Special Guest. Mr. Beland was Ms. Ronstadt's band director during her prime years, and he later went on to country-rock fame as a member of the legendary Flying Burrito Brothers. His Ronstadt stories and musical collaborations in this show are not to be missed—catch them and more on March 22.
The last weekend of the month, a jazz great will be making a stop in the Tri-Valley: Over the years, Peter White has maintained a reputation as one of the most versatile and prolific acoustic guitarists in the contemporary jazz landscape. Armed with an unparalleled combination of lyricism and energy, he combines elements of jazz, pop, and classical guitar to create a singular sound and, at the same time accessible to a broad audience. Born in 1954 in Luton, a small town north of London, White learned to play several musical instruments, including the clarinet, trombone, violin, piano, and, like so many youngsters growing up during the heyday of the Beatles and the Rolling Stones, he gravitated to the guitar. White's interests shifted toward the music of acoustic artists like Crosby, Stills and Nash, James Taylor, and Joni Mitchell. Plugged or unplugged, he had decided by his late teens that music was his calling, and he was invited to join Al Stewart's band as a keyboardist for a tour of England, Scotland, and the US in 1975. In addition to opening for artists like Linda Ronstadt, Billy Joel, and Queen, White worked with Stewart in the studio in the making of Year of the Cat, which became a huge hit for Stewart in 1976, marking the beginning of a twenty-year association collaboration. During that time, the two musicians co-wrote numerous songs, including Stewart's 1978 hit, "Time Passages." After fifteen years as a backup musician and a session player, White launched his solo recording career with the 1990 release of Reveillez-Vous (French for "Wake up," a title chosen by White in honor of his French mother). The album became a favorite among contemporary jazz radio stations, followed by three records on the Sindrome label – Excusez-Moi (1991), Promenade (1993), and Reflections (1994) – before signing with Columbia for the 1996 release of Caravan of Dreams. He maintained an ambitious release schedule through the '90s and beyond but also found time to appear on recordings by many of his friends, including Dave Koz, Rick Braun, Richard Elliot, Jeff Golub, Lee Ritenour, Kirk Whalum, Boney James, and many others. White released Good Day in 2009 on Peak Records and Here We Go in 2012 on Heads Up International. The 11-song set of the latter, produced by White and DC (George Benson, Larry Carlton, Bob James, Patty Austin), featured several high-profile guest musicians, including saxophonists David Sanborn and Kirk Whalum, and pianist Philippe Saisse, and included a range of original material written in the recent and distant past. "I wanted variety," says White. "I wanted songs that moved me, in the hopes that they'll move the listener as well. I'm on a journey, and I want to bring with me anyone who's willing to follow." Smile, released in 2014, is the final CD in White's trilogy of albums consisting entirely of his own material. Co-produced with DC, the recording features ten tracks – some written recently, some White wrote along the way with close friends and some from the vault. Special guests include Mindi Abair (vocals), Rick Braun (horns), Euge Groove (soprano sax), and Philippe Saisse (keyboards, piano, and orchestra programming). In a career that spans nearly four decades, over a dozen solo recordings, and countless performances, White insists that it's the faces in the crowd and the fans that keep the experience fresh. "I'll play a live show, and someone will come to me afterward and say, 'Oh, I loved this CD,' or 'This song helped me through a bad time,'" he explains. "Or I get emails from people saying, 'Oh, I love the way you covered one of my favorite songs on your record back in 1994.' The idea that someone can write me an email and tell me about something I did on a record that was released fifteen years ago – you can't buy that. That's priceless. That's what keeps me going – the idea that people out there really care about what I do, the idea that I've made a difference for someone."  Peter White will be bringing his global, decades-long career to The Bankhead on March 25.
Before all of these aforementioned March Music events, LVA will be hosting a very special concert performance to kick it all off: Livermore Valley Arts is honored to have The Bankhead selected as the venue for the first-ever George Bowen Master Guitar Summit. George Bowen of Pleasanton is a beloved Tri-Valley luthier and guitarist who came up with the idea of "world-class guitarists performing in the hometown of the guitar maker who built their guitars." This event is more than just for guitar fans, but also for those curious about guitar-making and local art, and the history and craftsmanship that goes into building these powerful instruments, a concert by a couple of the top guitarists in the country and a demonstration of local art by a long-term Pleasanton resident. Mid-last year, however, Bowen was diagnosed and is currently being treated for ALS (Lou Gehrig's disease). Supporting specifically the fight for a cure for ALS, a number of nationally-renowned Bowen guitar players have decided to come together to realize Bowen's idea right here in the Tri-Valley, with proceeds from this benefit event supporting the ALS CURE Project. The George Bowen Master Guitar Summit will be one of the rarest opportunities to see so many of the world's most accomplished guitarists on stage together on the West Coast, playing styles spanning Country, Blues, Pop, Rock, Folk, and even some Jazz. The audience can expect to hear highlights from the recordings featured by these artists, potentially including Simon & Garfunkel, Paul Simon, Bob Dylan, James Taylor, John Sebastian, Merle Haggard, and Johnny Cash. Bowen guitar-playing legends Arlen Roth, Jim Soldi, Bill Kirchen, Redd Volkaert, and Teisco Del Rey appearing at the guitar summit have some incredible backgrounds. They will use their talents to not only entertain audiences but also to fight ALS, a disease that touches too many of us.
While Bowen's musical roots included time in the LA music scene in the late 70s recording and socializing with many of the great musicians of the era, he left for a more stable life in the Tri-Valley and hasn't looked back. A man of strong faith and desire to be at home and not on the road, the music shifted from vocation to avocation. From his home in Northern CA, he has raised a musical family and remained active in performing, recording, producing, writing, and arranging, and, more recently, building acoustic guitars. George has performed or recorded with many great musicians, including Kenny Loggins, Poco, Jim Keltner (Steely Dan, Paul Simon), Sneaky Pete Kleinow (Linda Ronstadt, Flying Burrito Brothers), Adrian Tapia (Boz Skaggs), John Best (Glenn Miller Orchestra), and others.

The ALS CURE Project was founded in 2019 by Mike Piscotty and Stephen Piscotty in honor of Gretchen Piscotty, with the sole purpose of finding a cure for ALS. Their mission is to conduct foundational research to identify the ALS disease mechanism and ALS biomarkers to enable pharmaceutical and biotechnology companies to develop the ALS cure. All proceeds of this concert will be donated to the ALS CURE Project. An evening of stellar guitar playing from the masters themselves and being a part of finding a cure for ALS, don't miss this rare opportunity to delight in so many of the world's most accomplished guitarists and support an important cause on one night at The Bankhead on March 15.
The Bankhead Theater keeps COVID safety protocols in place with enhanced air circulation and no touch ticketing. Proof of vaccination is no longer required for entry at ticketed performances unless noted as part of a contractual obligation with the artist. Tickets for all shows in the 2022-2023 Bankhead Presents season are available online, by calling 925-373-6800, or at the box office windows. For a complete list of events, visit livermorearts.org.
#    #   #