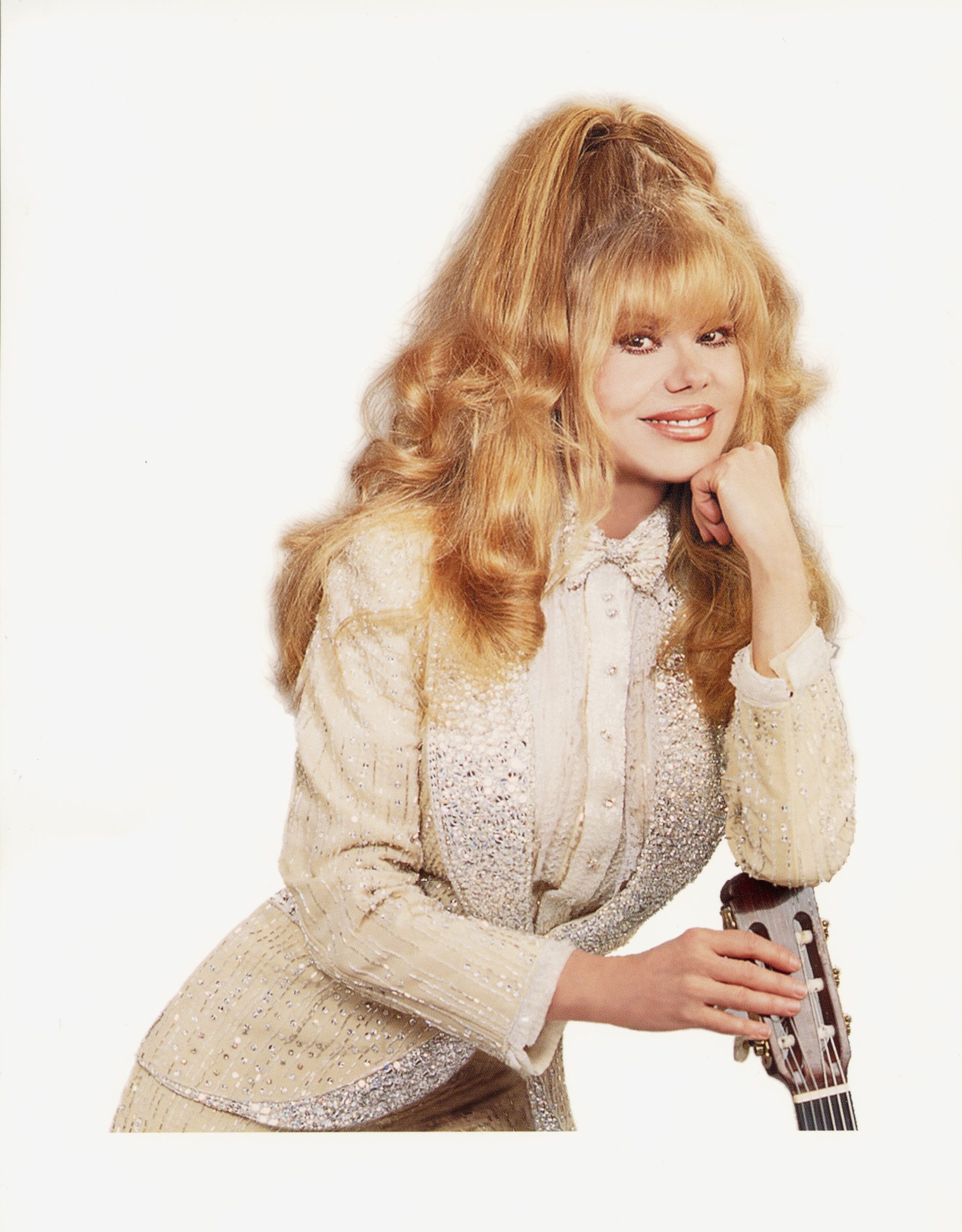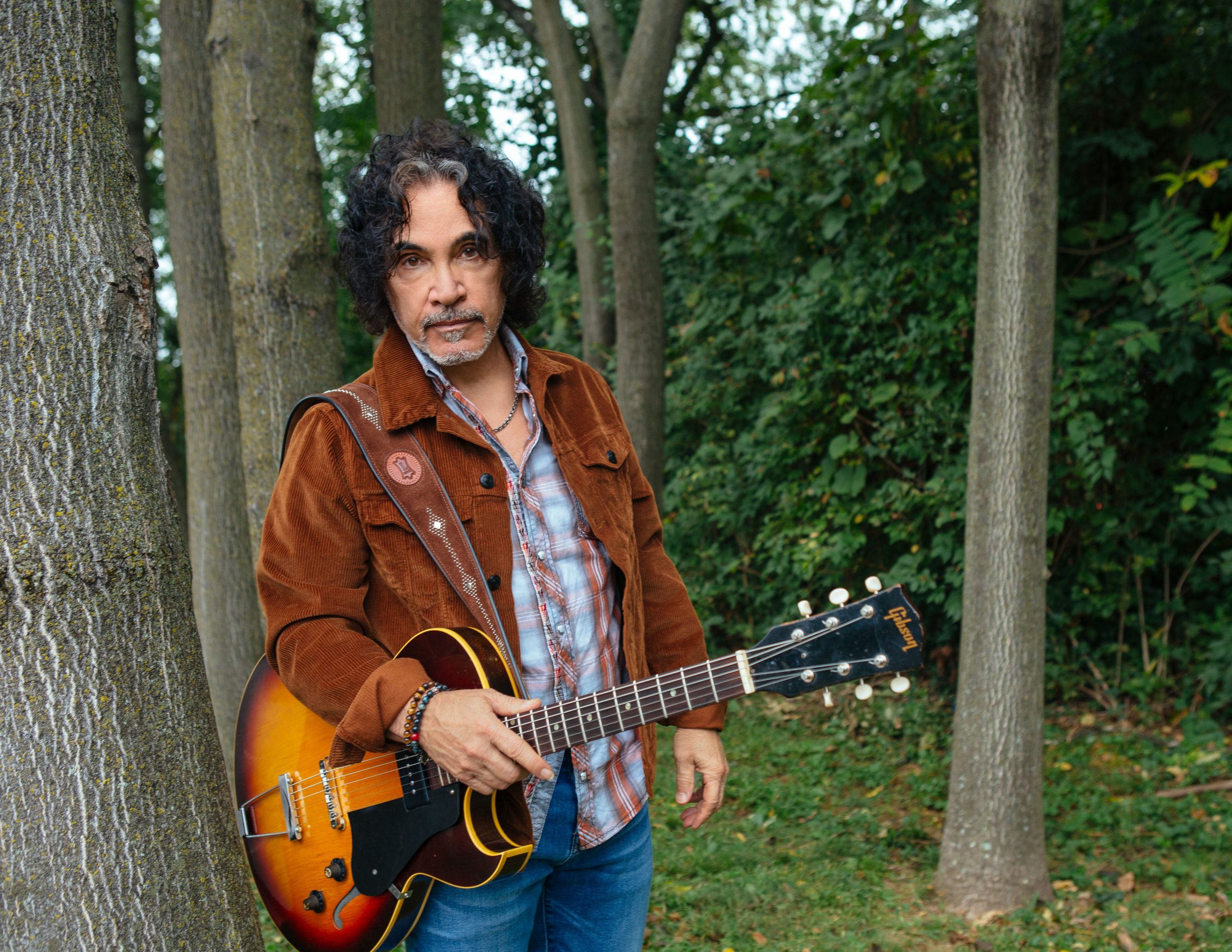 FOR IMMEDIATE RELEASE
Livermore Valley Arts
Contact: Ruth Egherman (925) 583-2306 
Stars of Television and Music Taking Over The Bankhead This April
Livermore, CA – (March 20, 2023) –
As Livermore Valley Arts truly moves into the spring, heading into the last few months of its 15th Anniversary Season, The Bankhead is thrilled to welcome true superstars this April. From one of the few people in show business recognized by just one name, Charo in Concert: A Musical Sensation will enchant audiences with her high-energy and award-winning Flamenco guitar playing on Monday, April 3, to An Evening of Stories and Songs with John Oates, one half of the best-selling duo of all time, Hall & Oates, as well as an accomplished solo artist in his own right, on Friday, April 14, The Bankhead will be hosting some true legends and their music this April. Both performances will be at the beautiful Bankhead Theater in Downtown Livermore.
The Bankhead will be bringing one of the greatest entertainers of all time to beautiful Downtown Livermore: on April 3, multi-talented actress, singer, and performer, the one, the only, the household name herself Charo will be gracing the stage at The Bankhead. Only a few people in show business are recognized by just one name, and she has earned her place as one of them. As one of the few whose name brings a smile, Charo has earned her title as a Master Performer. Short for Rosario, Charo was born Maria Rosario Pilar Martinez Molina Baeza. Born in Murcia, Spain, Charo learned to play the guitar at an early age and studied under the world-famous master of Flamenco guitar, Andrés Segovia.  Becoming a recording artist in her early teens, Charo appeared in the Spanish film classic "Don Juan Tenorio," and was featured in a children's television show that brought her to the attention of famed Latin bandleader Xavier Cugat. Charo joined Cugat's band and traveled to Las Vegas, where the band played in all the major casinos, including Caesars Palace, The Flamingo, and The Tropicana. Since the '70s, this household-name musician, singer, comedienne, and stage and screen performer has been an integral proponent of contemporary Latin music. The spotlight on Charo has been shining brighter than ever since she accepted the Female Pop Album of the Year Award, an accolade she received at the Billboard International Latin Music Conference for her flamenco-inspired platinum album, Guitar Passion. Instantly recognizable for her witty humor, loveable accent, and her mastery of the flamenco guitar, it is Charo's trademark expression "Cuchi-Cuchi," which has endeared her to the world and made the name Charo synonymous with fun and excitement. Charo has appeared in countless hit television shows, including more than forty-five appearances on The Tonight Show with Johnny Carson, and appeared on "The Love Boat" more than any other star. She also guest-starred on "Sonny and Cher," "The Carol Burnett Show," and made numerous appearances with Bob Hope and Sammy Davis, Jr, besides also appearing as a regular on "Hollywood Squares" and VH1's "The Surreal Life." Charo's film credits include "Moon Over Parador" with Richard Dreyfuss and "The Concorde: Airport '79." In addition to her accomplishments on screen, Charo has proven her prowess as a musician with her mixture of her patented rhythms and mastery of classical guitar on albums such as Charo and Guitar, La Salsa, Flamenco Salsa, Ole-Ole, Guitar Passion, and Gusto. Her music combines today's most exciting and original music of today and the most famous classical masterpieces, blending heart and soul with her unique Flamenco style. Across the globe, Charo has found success with dance club hits (her single "España Cañí," 2009 World Dance Music Award Nomination), with platinum and gold singles like "Cuchi-Cuchi" and "Stay With Me," in Las Vegas alongside names like Johnny Carson, Joey Bishop, Danny Thomas, Buddy Hackett, Jim Nabors, and George Burns, and as a solo artist (her show Bravo at The Venetian was one of the hottest shows on the Strip, named "Best Variety Show in Las Vegas" by Time Magazine), and more recently, acclaim as a featured contestant on the #1 TV show Dancing with the Stars. In addition to her musical talents, Charo has also teamed up with World of Wonder to produce a video, "España Cañí: Dance, Don't Bullfight," which is her protest against bullfighting, still practiced in many cities across Spain and Latin America. Like Pamela Anderson, Paul McCartney, and Pink, Charo is a member of PETA who speaks out against animal cruelty. Winner of a Billboard International Latin Music Award, a Screen Actors Guild Award, and a Golden Eagle Award for Outstanding Entertainer of the Year, this twice-voted "Best Classical Flamenco Guitarist in the World" (Guitar Player Magazine) is still performing with passion and joy. She is returning to the Bay Area (where she was honored with a "Charo Week Proclamation" by the City of San Francisco) to Livermore at the beginning of April in an exciting Tri-Valley performance with Charo in Concert: A Musical Sensation.
The following week, The Bankhead is elated to host another music star of true icon status. John Oates is one-half of the best-selling duo of all time, Hall & Oates, and an accomplished solo artist. He is a member of the Rock and Roll Hall of Fame, The American Songwriters Hall of Fame, and recipient of the prestigious BMI Icon Award, as well as numerous American Music, MTV awards and multiple Grammy nominations. Since forming his creative partnership with Daryl Hall in the early 1970s, they have recorded 21 albums, selling over 80 million units, making them the most successful duo in rock history. They have scored ten number-one records, over 20 Top 40 hits, and have toured the world for decades. Their involvement in the original "Live Aid" concert and the groundbreaking "We Are The World" charity recording have further established them as legendary artists, who have personally and through their music, stood the test of time. Since embarking on a solo career in 1999, John has recorded seven solo albums: Phunk Shui, 100 Miles of Life, Mississippi Mile, The Bluesville Sessions, Good Road To Follow, Arkansas, and most recently, Live from Nashville with the Good Road Band. In addition, his 2017 autobiography Change of Season, released by St. Martin's press, became an Amazon best seller. John and his wife Aimee recently partnered with the streaming broadcast service NugsTV and co-producer Drive Entertainment Group to create a virtual celebration of stories and songs called "OATES SONG FEST 7908." Inspired by a live series of shows, they started in 2010 at the historic Wheeler Opera House in Aspen as a free streaming concert, with all donations and proceeds going to FEEDINGAMERICA.ORG. The broadcast featured an all-star roster of artists who volunteered their songs and performances to help families without food nationwide and engage us all in the fight to end hunger, providing over 450,000 meals for American families. In 2022, John became the international ambassador for "MOVEMBER," the men's health initiative, and released a new original song called "Pushing A Rock" with a theme of overcoming life's challenges and struggles. In addition to important causes, John continues to tour the world with Daryl Hall and perform solo as both a musician and public speaker. He also produces, collaborates, and develops new artists, and this year, he will be releasing a series of digital singles distributed by
"The Orchard" in a wide variety of eclectic styles and has recently completed a series of songs for the upcoming feature film "Gringa" to be released soon. The Bankhead is ecstatic to bring a music legend of this level for an intimate, solo acoustic show — "An Evening of Stories and Songs" — to Downtown Livermore on April 14.

The Bankhead Theater maintains COVID safety protocols with enhanced air circulation and no touch ticketing. Proof of vaccination is no longer required to enter ticketed performances unless noted as part of a contractual obligation with the artist. Tickets for all shows in the 2022-2023 Bankhead Presents season are available online, by calling 925-373-6800, or at the box office windows. For a complete list of events, visit livermorearts.org.
#    #   #