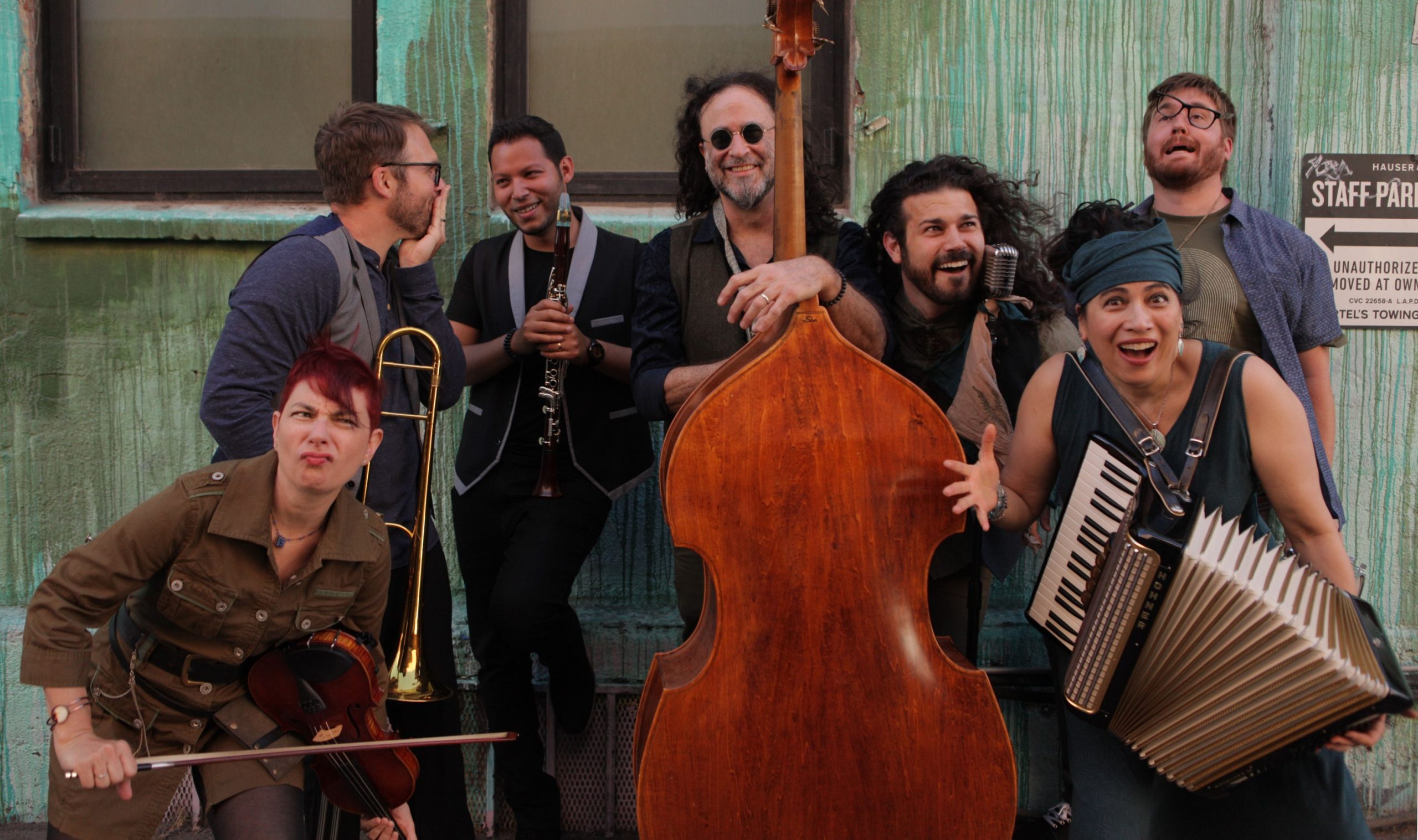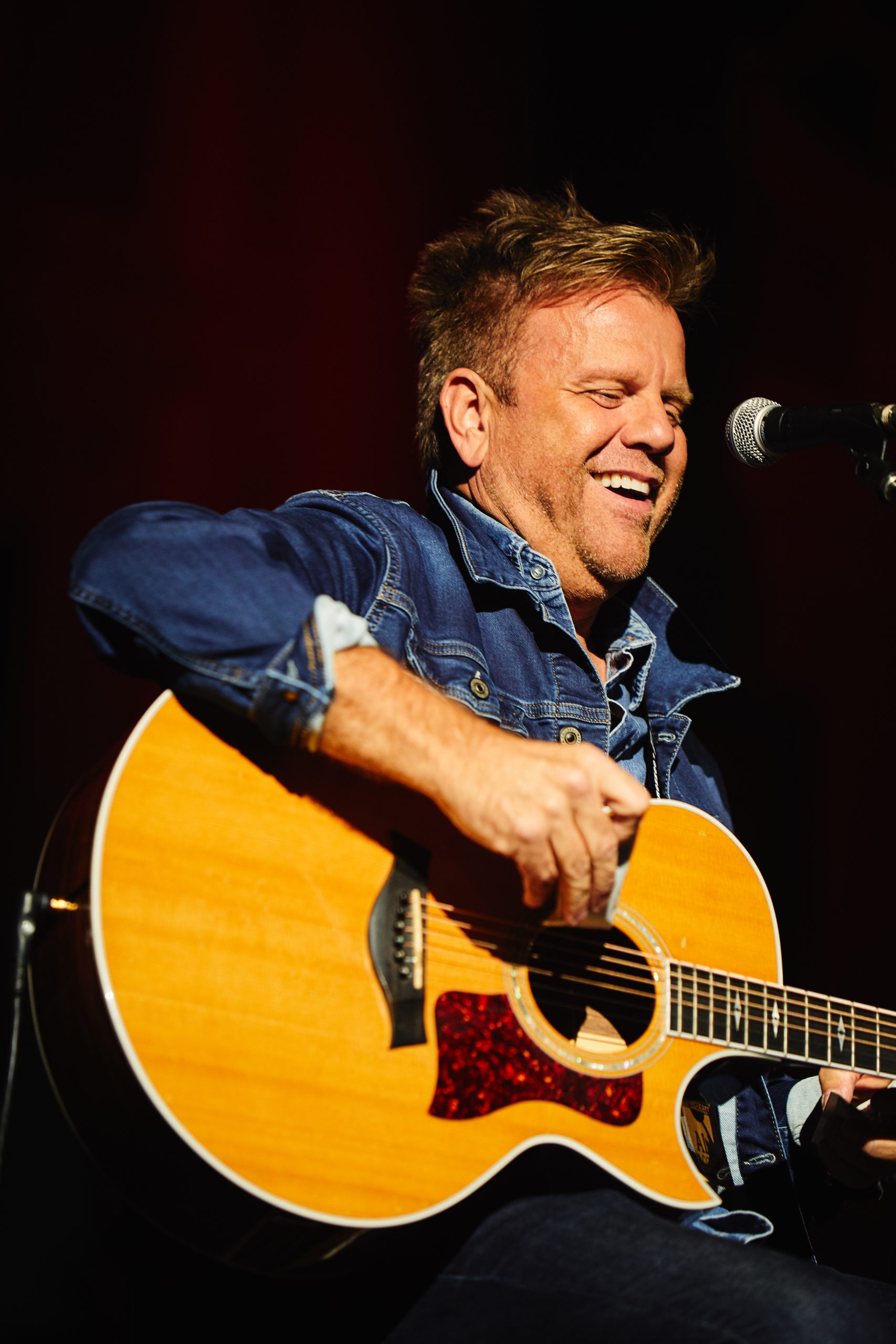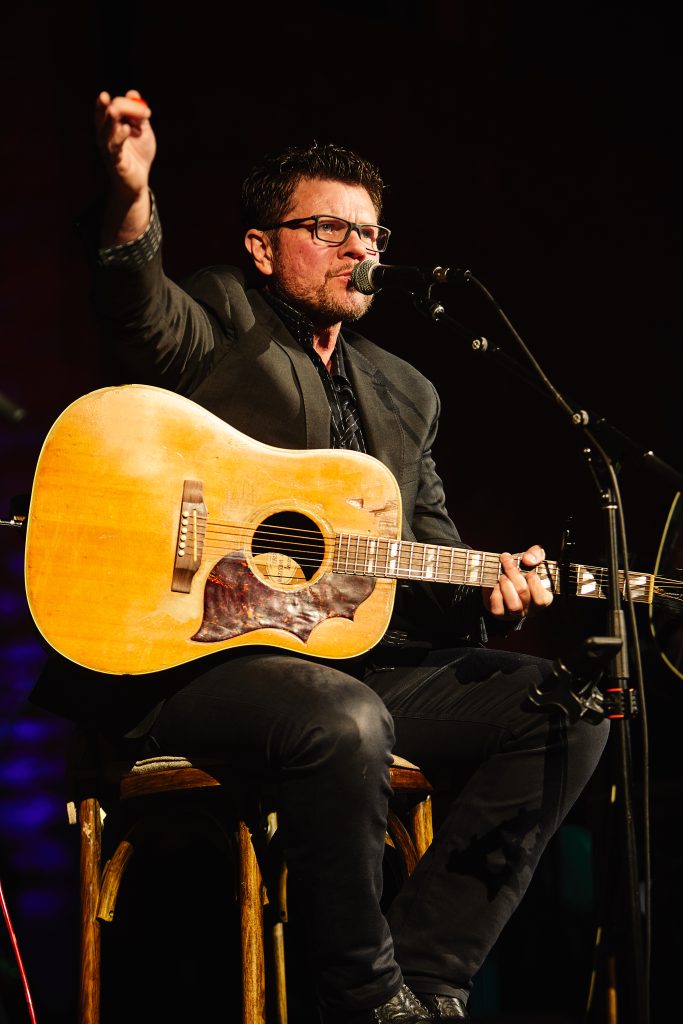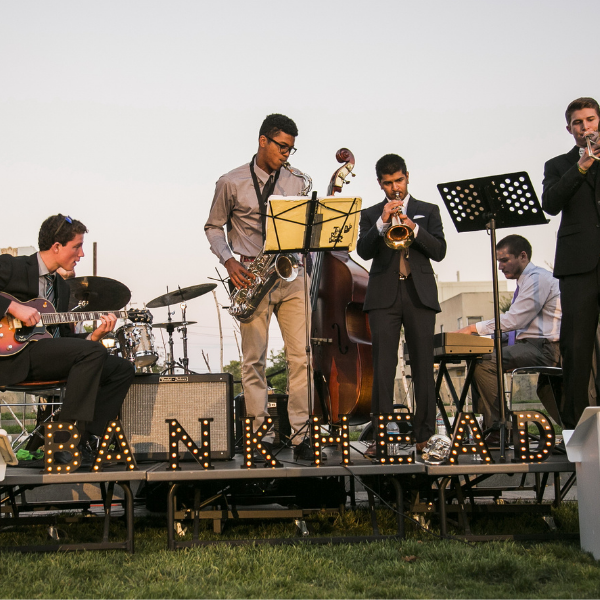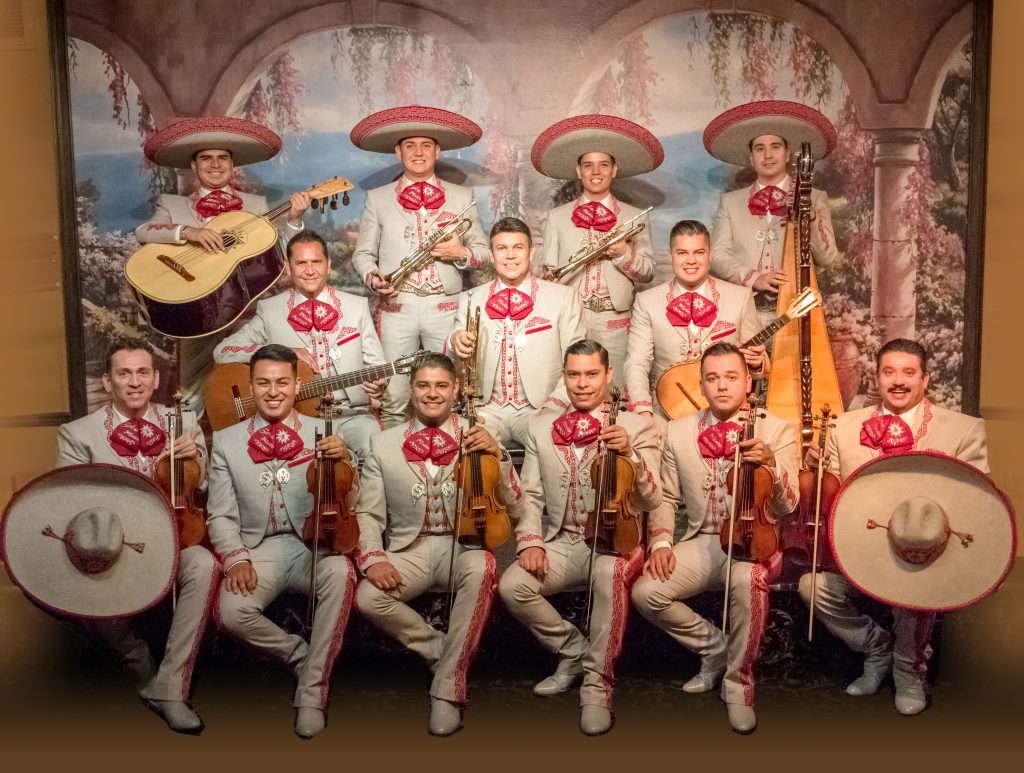 FOR IMMEDIATE RELEASE
Livermore Valley Arts
Contact: Ruth Egherman (925) 583-2306 
regherman@lvpac.org
Travel the Globe through Music, this Spring at The Bankhead
Livermore, CA – (April 18, 2023) – The Bankhead has a thrilling overabundance of music celebrating our global community in the coming weeks, with something to satisfy every taste and appetite this spring. From updated klezmer beats for the entire family with the cool Mostly Kosher on Sunday, April 23, to one of the most exciting contemporary Mexican ensembles at Villalobos Brothers on Thursday, April 27, these next few weeks of music are starting off with a bang. Coming back home for a bit, "the most famous people you never heard of" but whose music you know will be here with Music City Hit-Makers: From Nashville with Strings on Friday, April 28, with our US music adoration continuing that weekend with the next generation of musical prodigies from our community at East Bay Jazz High School All-Stars on Sunday, April 30. Community audiences will be transported through music at one more almost sold-out event, the sensational Mariachi Sol de México, on Sunday, May 7. The Bankhead is proud to bring these immensely talented artists to the Tri-Valley; all of these amazing music performances will take place right at the beautiful Bankhead Theater in Downtown Livermore.
Mostly Kosher, the acclaimed Klezmer/Rock band, radically reconstructs Judaic and American cultural music through ravenous klezmer beats and arresting Yiddish refrains. Mostly Kosher is a musical feast that explodes into a global food-fight of Jazz, Latin, Rock, and Folk. In response to the poetry and folk music of Judaic roots, their original voice resounds with themes of social justice, human dignity, and mutual understanding. Led by frontman Leeav Sofer, one of Jewish Journal's "30 under 30" most accomplished professionals in the Los Angeles Jewish diaspora, Mostly Kosher is comprised of some of the highest regarded musicians in Los Angeles: violinist Janice Mautner Markham, drummer Eric Hagstrom, bassist Adam Levy, accordionist Gee Rabe, trombonist Taylor Covey, and Aníbal Seminario on clarinet and sax. Mostly Kosher is a fixture at many renowned California stages, including the Dorothy Chandler Pavilion for a live television broadcast to over half a million viewers in 2015, 2017, 2019, and 2021. The ensemble has headlined multiple summer festivals including the Silicon Valley Jewish Music Festival and Claremont Folk Festival. Mostly Kosher has also had the honor of being the first Jewish music ensemble at the Disney parks, with 2021 marking their fifth season performing during the 2-month long Festival of Holidays, "stealing the Show" (Fresh Baked Disney podcast). For the 2017 holiday season, Mostly Kosher added Epcot Center in Florida to their list of holiday performance venues, becoming Disney's first Jewish cultural music performed on both coasts. Staying true to giving back to the community, Mostly Kosher is proud to be teaching artists for Urban Voices Project, performing and educating in underserved areas in and around Southern California including prisons, community clinics, and shelters serving people suffering from homelessness. Mostly Kosher is also a mentor ensemble to the Jewish Youth Orchestra, a project of the Jewish Federation of San Gabriel Valley, offering performance opportunities and ongoing workshops for middle school and high school musicians. The band's self-titled debut album has won international acclaim, and their music videos have even garnered accolades on the film festival circuit, receiving two nominations at the Idyllwild International Festival of Cinema and Best Music Video at the Glendale International Film Festival. Recently, 2021 marked the indie film debut of the group, as they were featured in the wedding scene of the feature film The Accursed, starring Izabela Vidovic and Melora Walters. The Bankhead is eager to host this world music group of such renown on April 23.
A few days later, the Villalobos Brothers (Ernesto, Alberto, and Luis) will be at The Bankhead, using their violins to redefine contemporary Mexican music. Their original compositions masterfully blend elements of jazz, rock, classical and Mexican folk to deliver a powerful message of brotherhood, social justice, and love. Artistic Director and guitarist Humberto Flores, drummer Rosa Avila, and bassist Leo Sherman complete the line-up. Hailing from Veracruz, a Mexican state and port noted for its mixed ethnic and indigenous populations and archeological sites, many cultural influences have come through the state, reflected in its vibrant artistic life and revival of traditional music and dancing ("Son Jarocho" and "Son Huasteco"), which is also reflected with the Villalobos Brothers. This award-winning family band, acclaimed as one of today's leading Contemporary Mexican ensembles, whose original works fuse and celebrate the richness of Mexican folk with jazz and classical music, have delighted audiences in over 30 states across the US, Mexico, India, Russia, and Canada. They have performed at Carnegie Hall, Lincoln Center, the Latin Grammy Awards, Davies Symphony Hall, Montreal Jazz Festival, the Ford Theatre in Hollywood, the 60th Anniversary of the United Nations, the New Victory Theatre on Broadway, the 66th FIFA Congress in Mexico City, and the Apollo Theatre, among others. ​In 2018, they joined forces with Arturo O'Farrill, the Afro-Latin Jazz Orchestra, and the "Colectivo Conga Patria" for the "Fandango at the Wall" project. This ambitious undertaking, produced by Kabir Sehgal, united legendary international musicians for a live concert at the Tijuana-San Diego border wall which resulted in a live album and documentary film by HBO Max. In February 2023 the album "Fandango At The Wall Live in NYC" won the Grammy for Best Latin Jazz Album of the year. ​In 2022, the Villalobos Brothers premiered their Symphonic Project, performing sold-out concerts with multiple venues including the San Francisco Symphony, Yakima Symphony, and Sun Valley Symphony Orchestras. The ensemble has collaborated with legendary musicians including Grammy winners Bruce Springsteen, Dolly Parton, Antonio Sánchez, Regina Carter, Eduardo Magallanes, Dan Zanes, and Ana Tijoux. On their tour, the Villalobos Brothers deliver a powerful message of love, brotherhood, and social justice, and they will be sharing their joyful musicality with the Tri-Valley on April 27.
The next day, The Bankhead will get to experience a US city celebrated for its music legacy: nothing represents Nashville better than a songwriter and a musical vision. Music City Hit-Makers: From Nashville with Strings are award winning songwriters that offer acoustic performances of songs they penned for Nashville's most notable stars and household names such as Carrie Underwood, Kenny Chesney, Rascal Flatts, The Chicks, Tim McGraw, Wynonna Judd, Brad Paisley, and Chris Stapleton, among many others! These talented songwriters are considered 'the most famous people you've never heard of,' Grammy Award-winners and nominees with numerous ASCAP, BMI, CMA, and ACM awards under their belts, and an impressive number of seventy-five #1 hits. This special show features intimate, acoustic performances of Nashville's most beloved songwriters as they perform the iconic hits for the stars, all while sharing the unique, entertaining, comical, and surprising tales of how they got made with each country star, bringing the audience back to that moment when they first heard these songs. The list of hits includes, but is not limited to, "Strawberry Wine" (Deana Carter), "Last One To Know" (Reba McEntire), "Bless the Broken Road" (Rascal Flatts), "Whiskey and You" (Chris Stapleton), and "I Know You Won't" (Carrie Underwood). Music City Hit-Makers has played over 80 shows in 25 different states, performed with the Hollywood Bowl and Ravinia Festival Orchestras, and was featured in Blake Shelton's "Not-So-Family Christmas Special" on NBC. In 2019, their debut EP Songs & Symphony was released. The current tour includes two Hit-Makers along with a band and strings, who will bring a never-before-seen intimate, 'unplugged' style audience experience on April 28:

Lee Thomas Miller has charted 15 years worth of chart singles with, to date, 7 of them reaching #1. These songs have recorded radio plays in excess of 10 million spins. Most recently, he co-wrote the Brother's Osborne single "It Ain't My Fault" which reached the top 10 and earned the Brother's a Grammy for their performance, as well as the Brother's current top 30 single "Shoot Me Straight". Lee is a 3-time Grammy Award-nominee and has won other major industry awards, including Song of the Year at the Country Music Association Awards and Academy of Country Music Awards, as well as Music Row Magazine and annual Nashville Songwriters Association International Awards. He has also won multiple "Songs I Wish I'd Written" awards as voted on and given by the Nashville Songwriters Association, as well as 10 BMI awards.

Wendell Mobley has been a part of so many beloved songs of today, including Randy Houser (ASCAP Song Of The Year "How Country Feels"), Rascal Flatts ("Take Me There," "Fast Cars and Freedom," "I Melt," "Banjo," "Changed"), Kenny Chesney (ACM nominated Song Of the Year "There Goes My Life", ASCAP Song Of the Year "How Forever Feels"), Jason Aldean ("Tattoos On This Town"), Luke Bryan, Keith Urban, Lee Brice, Dustin Lynch, Brantley Gilbert, Joe Nichols, and Carrie Underwood, to name a few. He also wrote and sang all those ridiculous Napa Know How commercials. His latest single, "A Little More Summertime" recorded by Jason Aldean, is his latest number one.
Later that weekend, Livermore Valley Arts will champion star musicians from our own, local community. The East Bay Jazz High School All-Stars is an after-school program for high-caliber musical performance and education for high school jazz musicians. East Bay Jazz's two ensembles, big band and combo, rehearse on a weekly basis and frequently perform between January to June. In East Bay Jazz, students develop their skills within the jazz idiom, gain real-world performance experience, and share their love of music with the East Bay community and beyond. Livermore Valley Arts fully supports East Bay Jazz's educational programs. The Tri-Valley audience can support this next generation of musicians, enjoy live jazz, and witness missions in action at this matinee performance on April 30. (They will also be performing at the Chabot College Salsa Jazz Concert on May 18.)
On Cinco de Mayo weekend, America's Premier Mariachi, Mariachi Sol de México
de Jóse Hernàndez, will be in Downtown Livermore. Part of the romance of Mariachi songs is that all things are possible. The humor, the spirit, and even the bittersweet, they all inspire us to a world where we live out our dreams. In that same way, much of the excitement of Jóse Hernàndez' Mariachi Sol de México is that all things mariachi are possible. While his family tree is rooted in five generations of Mariachi musicians that hail from La Sierra del Tigre region of Jalisco, Jóse built on that foundation to grow mariachi music in new lands, in new musical genres, and in the hearts of new audiences. Unprecedented, unrivaled, and uninhibited, the impact of Jóse Hernandez and his Sol de México on mariachi and all music is undeniable. After forming Mariachi Sol in 1981, Jóse's charismatic arrangements and signature trumpet playing made the group an instant and lasting success: Sol de México has played to sold out halls from New York's Lincoln Center to Viña del Mar in Santiago, Chile. Not only were they the first Mariachi group to play concerts in Beijing, China and Pyongyang, North Korea (the shows were sold out!), they have also played for four US Presidents (Ronald Reagan, George H.W. Bush, Bill Clinton, and George W. Bush), including performances at the White House!
Jóse Hernandez envisioned a mariachi ensemble to reflect the passion of the rich cultural heritage to which he belonged. When he created Mariachi Sol de México in 1981, Jóse set the Latin musical world afire with new original rhythms, sounds, and ideas. Activating this vision has enabled him to truly live as a link to the mariachi medium. An internationally recognized musician, composer, and educator, Jóse continues to break boundaries in the world of mariachi. Jóse has been an innovator, as evidenced by creating a cohesive collaboration with symphonies throughout the United States. The marriage of the styles is so seamless that it seems natural now. "Everybody in Latin America serenades their girlfriend or their wife with mariachi music – because they see it in the movies. But it has evolved so much over the last 20 years it's almost like a classical art form," says Jóse. Indeed, the theatrical aspect of Sol de México's performances has been an attraction to Hollywood for soundtracks, where he has provided music since the 1980's, recently being featured in the movie Glory Road and in the Academy
Award-nominated Seabiscuit. Also under Jóse's guiding hands, the art form has taken on many other successful, fun, and creative styles: he created Mariachi Reyna de Los Angeles, America's first all-female mariachi ensemble. In 1991, he formed a children's music foundation, the Mariachi Heritage Society, because the importance of maintaining the spirit of culture is only equaled by the importance of giving children the tools for success in any endeavor. The versatility of Sol de México to expand to new audiences has led to fabulous, unexpected collaborations, such as with the Beach Boys and Willie Nelson. Within the world of Latin music, Sol de México has played alongside stars such as Vicente Fernandez, Selena, Jose Feliciano and a record-breaking concert tour with the one and only Luis Miguel. Jóse's records have been nominated for multiple Grammy awards and it is a tribute to the impact of Jóse that Sol de México was invited to play at the inaugural Latin Grammy Awards. More than all this success, it is the passion and love of the mariachi tradition that courses through Jóse's veins into audiences' hearts. Jóse continues to advance the art of mariachi with daring new compositions and arrangements. He has composed, arranged, and provided music for 15 Sol De México albums. He sings, and plays trumpet, violin, guitarrón, and vihuela, and has performed in some of the most renowned venues around the world. One of Jóse's proudest achievements is establishing the Sol de México symphony orchestra, bringing this powerful and vibrant sound to mariachi lovers around the world. An impassioned ambassador of mariachi music, Jóse is working hard to inspire and empower the next generation of musicians through the educational initiatives he has developed: the Mariachi Nationals and Summer Institute and the Mariachi Heritage Society. The humble endeavor of Jóse Hernandez is to remain the voice and medium for mariachi, to reflect the treasured cultural heritage through the pages of mariachi, to express his soulful vision of mariachi without end — this to Jóse, is the Passion of Mariachi. Truly, arranging and writing mariachi music is a legacy that Jóse respects and loves. "I am a fifth-generation mariachi musician – my dad came here in the 1940s when there was one place in Los Angeles that had mariachi music and the band had to pay the restaurant owner 25 cents per song to make up for the lost jukebox quarter. But my father always said that the day mariachi music is work is the day you die"…Que Viva Mariachi indeed, right here in the Tri-Valley, on May 7. Tickets are almost sold out for this thrilling Sunday matinee performance—catch them before it's too late!
The Bankhead Theater keeps COVID safety protocols in place with enhanced air circulation and no touch ticketing. Proof of vaccination is no longer required for entry at ticketed performances unless noted as part of a contractual obligation with the artist. Tickets for all shows in the 2022-2023 Bankhead Presents season are available online, by calling 925-373-6800, or at the box office windows. For a complete list of events, visit livermorearts.org.
#    #    #
Livermore Valley Arts is an independent 501(c)3 non-profit offering wide-ranging programs that provide access to the arts for the Tri-Valley community and beyond. The Bankhead Theater and Bothwell Arts Center are home to eight resident performing arts companies and over 40 studio artists and cultural arts instructors. LivermoreArts.org


Show: Mostly Kosher
Date/Time: Sunday, April 23, 2023, at 3:00pm
Tickets: $20-$45 ($25 student/military personnel) / Groups of 10 or more save 20%
Show: Villalobos Brothers
Date/Time: Thursday, April 27, 2023, at 7:30pm
Tickets: $20-$35 ($25 student/military personnel) / Groups of 10 or more save 20%

Show: Music City Hit-Makers: From Nashville with Strings
Date/Time: Friday, April 28, 2023, at 8:00pm
Tickets: $20-$65 ($25 student/military personnel) / Groups of 10 or more save 20%

Show: East Bay Jazz All-Stars
Date/Time: Sunday, April 30, 2023, at 3:00pm
Tickets: $18-$28 / Groups of 10 or more save 20%


Show: Mariachi Sol de México
Date/Time: Sunday, May 7, 2023, at 3:00pm – Selling Fast!
Tickets: $20-$90 ($25 student/military personnel) / Groups of 10 or more save 20%

Dates, times, and ticket prices for other events available at www.LivermoreArts.org