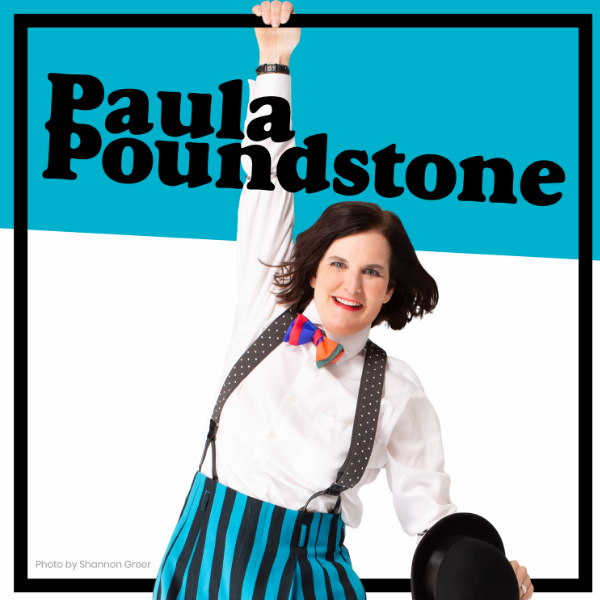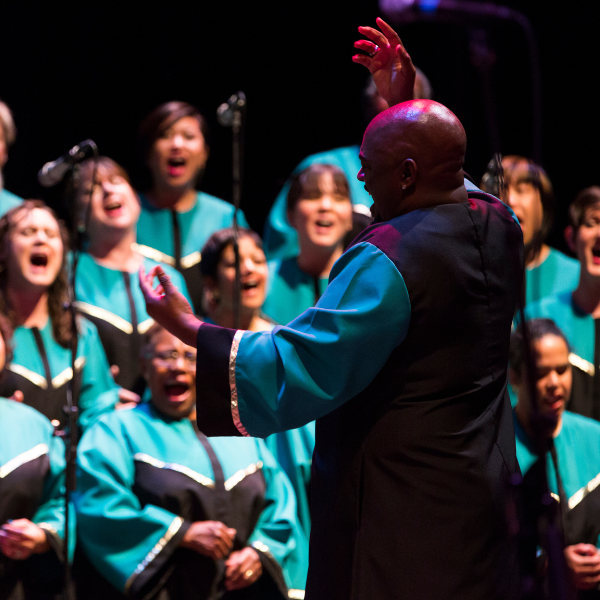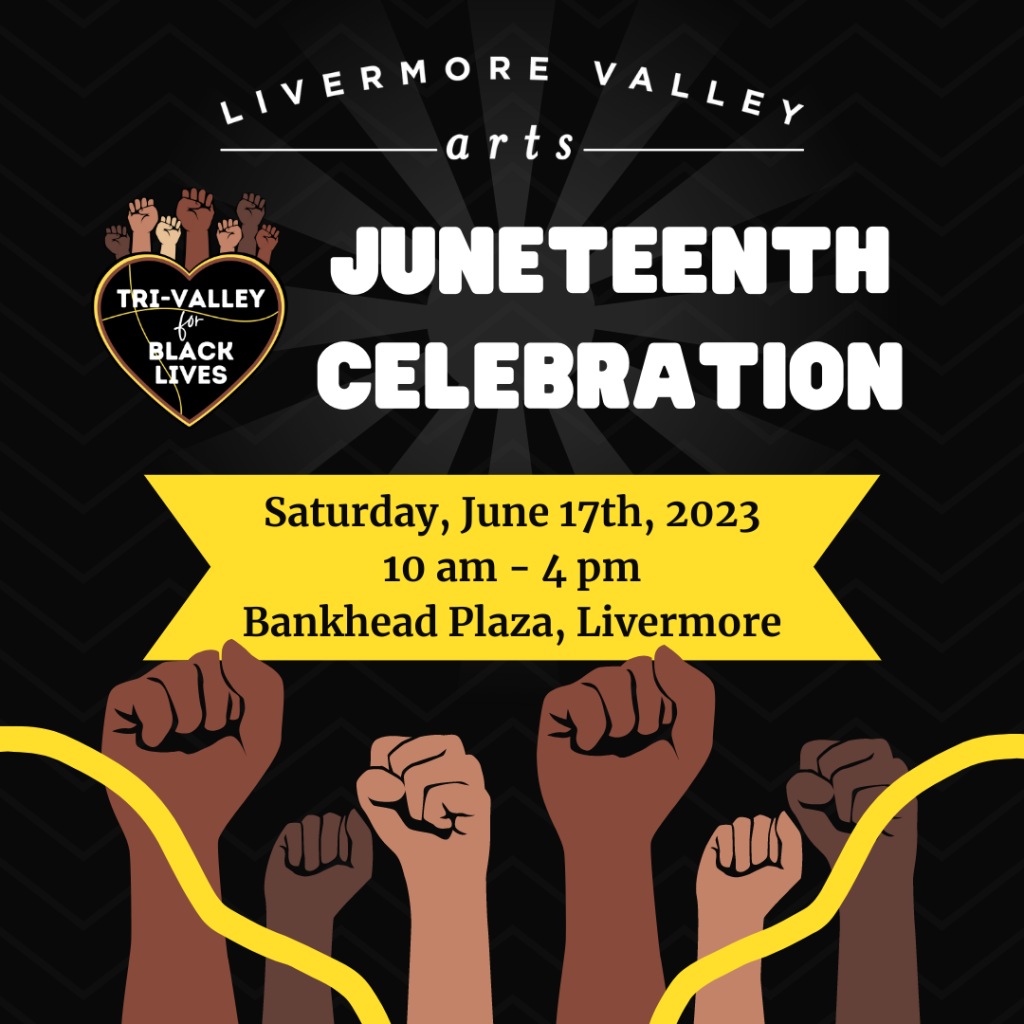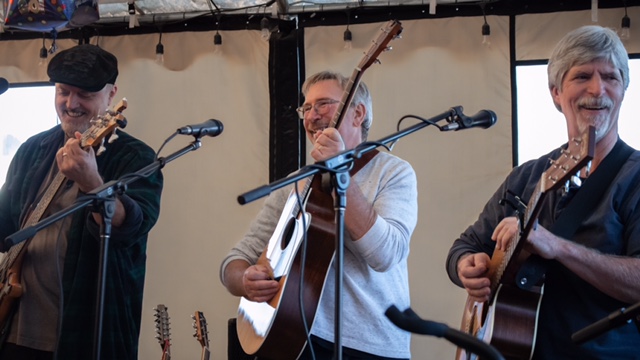 FOR IMMEDIATE RELEASE
Livermore Valley Arts
Contact: Ruth Egherman (925) 583-2306 
Livermore Valley Arts Starting Off Summer with a June
Full of Performances at The Bankhead
Livermore, CA – (June 3, 2023) – The Bankhead Theater is excited to kick off summer in the Tri-Valley with an excitingly hot June full of concerts and performances, with something for every appetite. Icons of film and comedy will be passing through The Bankhead as it closes out its 15th Anniversary of presenting high quality shows in Downtown Livermore. Our June line-up includes a triumphant return engagement of comic genius Paula Poundstone on June 10, Audiences can also delight in a cool Courtyard Concert on June 9 with local band KNR, and even celebrate Juneteenth at Oakland Interfaith Gospel Choir on June 23. All of these exciting performances will be at the beautiful Bankhead Theater in Downtown Livermore.
Taking a break from the inside of the theater, The Bankhead will be kicking off the weekend with a Happy Hour on June 9 in the stunning Madden Courtyard with local band KNR. KNR is a three-piece acoustically-oriented pop/rock music group from Livermore, who have been playing and making music together for over 40 years. Kevin Snyder, Nick Selchow, and Rob Allen have been in several bands together, and each has had other band experiences. They have been performing live as KNR since 2005, performing an eclectic mix of covers done in their own unique style, and originals composed by all three members.
The next day on June 10, The Bankhead will be presenting humorist, author, and comedian Paula Poundstone in an exciting return to the Tri-Valley. Iconic comedian Poundstone is known for her smart, observational humor and legendary spontaneous wit. Paula is the star of several HBO specials, including Cats, Cops and Stuff, and Paula Poundstone Goes to Harvard. Paula is a regular panelist on NPR's comedy news quiz, Wait Wait… Don't Tell Me!, and she is heard weekly on her successful comedy podcast, Nobody Listens to Paula Poundstone. As an author, Paula's second book, The Totally Unscientific Study Of The Search For Human Happiness (Algonquin), was one of eight semi-finalists for The Thurber Prize for American Humor, the highest recognition of the art of humor writing in the United States. The audiobook was one of five finalists in all genres for the Audio Book of the Year AUDIE award. Paula was the first female comic in its then 73rd year to perform standup at the White House Correspondents Dinner. Her HBO special, Cats, Cops and Stuff, marked the first time a female comedian won Best Comedy Special in the then 5th year of the Cable Ace Awards. Paula's awards and accolades make a long list, and she is included in innumerable documentaries and literary compendiums noting influential comedians of our time.
Celebrating our shared American history will also be a huge part of June at Livermore Valley Arts. the Juneteenth Celebration on Sunday, June 17 from 10am–4pm is also free and open to the general public, with no reservations required. For the Celebration on the Bankhead Plaza, Livermore Valley Arts is partnering with Tri-Valley for Black Lives to host this event, where family and friends are encouraged to come enjoy food, festivities, fun, music, dancing, drumming, singing, art, storytelling, performances, and entertainment. (While the final list of organizations involved is still being finalized, last year's inaugural Juneteenth Celebration at LVA included appearances by Master Drummer King Tacuma, Singer Songwriter Alise Bradford, Oakland Originalz, Feline Fitness Dance Crew, and booths sponsored by Lawrence Livermore National Lab African Body of Laboratory Employees (ABLE), Livermore Library, Diablo Black Men's Group, Grandmothers Who Help, and more. Stay tuned for a finalized list of community organizations and companies.) Additionally towards the end of the month, The Bankhead is overjoyed to present the acclaimed Oakland Interfaith Gospel Choir. Oakland Interfaith Gospel Choir will celebrate Juneteenth with experience and music that brings and shares the resiliency, joy, and strength of the African-American community. Under the direction of Terrance Kelly, this diverse, inclusive group takes us through a gospel music journey – introducing different styles of Black gospel music, and connecting it to the Freedom Songs of the Civil Rights Movement and to music today. Founded in 1986 by Kelly, the mission of OIGC is to inspire joy and unity among all people through Black gospel and spiritual music traditions, weaving together more than 300 singers across multiple choirs from a wide range of faiths, races, and cultures. Under Artistic Director Kelly, the Choir performs 25-30 times a year and is inclusive of an ensemble of nine to fifteen singers representing OIGC at additional events, with performance highlights including jazz festival tours, the CA Governor's Tree Lighting, inauguration ceremonies, and annual performances with the Oakland and San Francisco Symphonies. Tri-Valley audiences can get ready to stand up, clap, and even sing along with a joyful sound on June 23 at this soaring performance. The public is invited to share in these performances, to not only celebrate African-American culture, but also to learn and grow from our shared history as Americans.

The Bankhead Theater continues with safety protocols such as enhanced air circulation and no touch ticketing. Proof of vaccination is no longer required for entry at ticketed performances, unless noted as part of a contractual obligation with the artist. Tickets for all shows in the 2022-2023 Bankhead Presents season are available online, by calling 925-373-6800, or at the box office windows. For a complete list of events visit livermorearts.org.
#    #    #
Livermore Valley Arts is an independent 501(c)3 non-profit offering wide-ranging programs that provide access to the arts for the Tri-Valley community and beyond. The Bankhead Theater and Bothwell Arts Center are home to eight resident performing arts companies and over 40 studio artists and cultural arts instructors. LivermoreArts.org
Show:  Courtyard Concert starring KNR
Date/Time: Friday, June 9, 2023 at 5:30pm
Tickets: $10
Show:  Paula Poundstone
Date/Time: Saturday, June 10, 2023 at 8:00pm
Tickets: $25-$70 ($25 student/military personnel) Selling Fast—Almost Sold Out!
Event:  Juneteenth Celebration on the Bankhead Plaza
Date/Time: Saturday, June 17, 2023 10:00am – 4:00pm
Tickets: FREE and Open to the Public
Show:  Oakland Interfaith Gospel Choir
Date/Time: Friday, June 23, 2023 at 8:00pm
Tickets: $22-$30
Dates, times and ticket prices for other events available at www.LivermoreArts.org