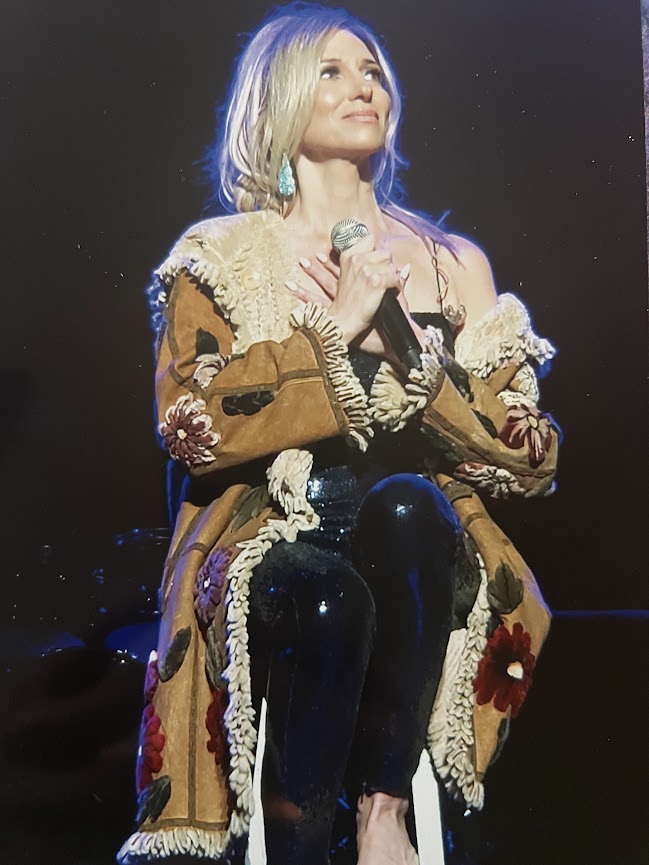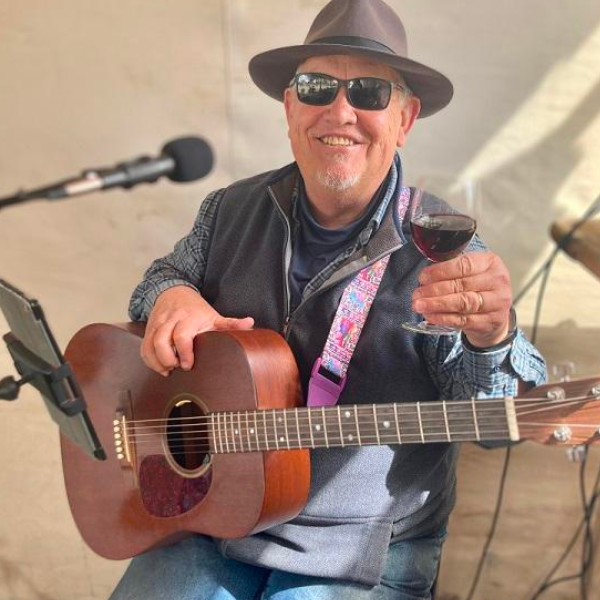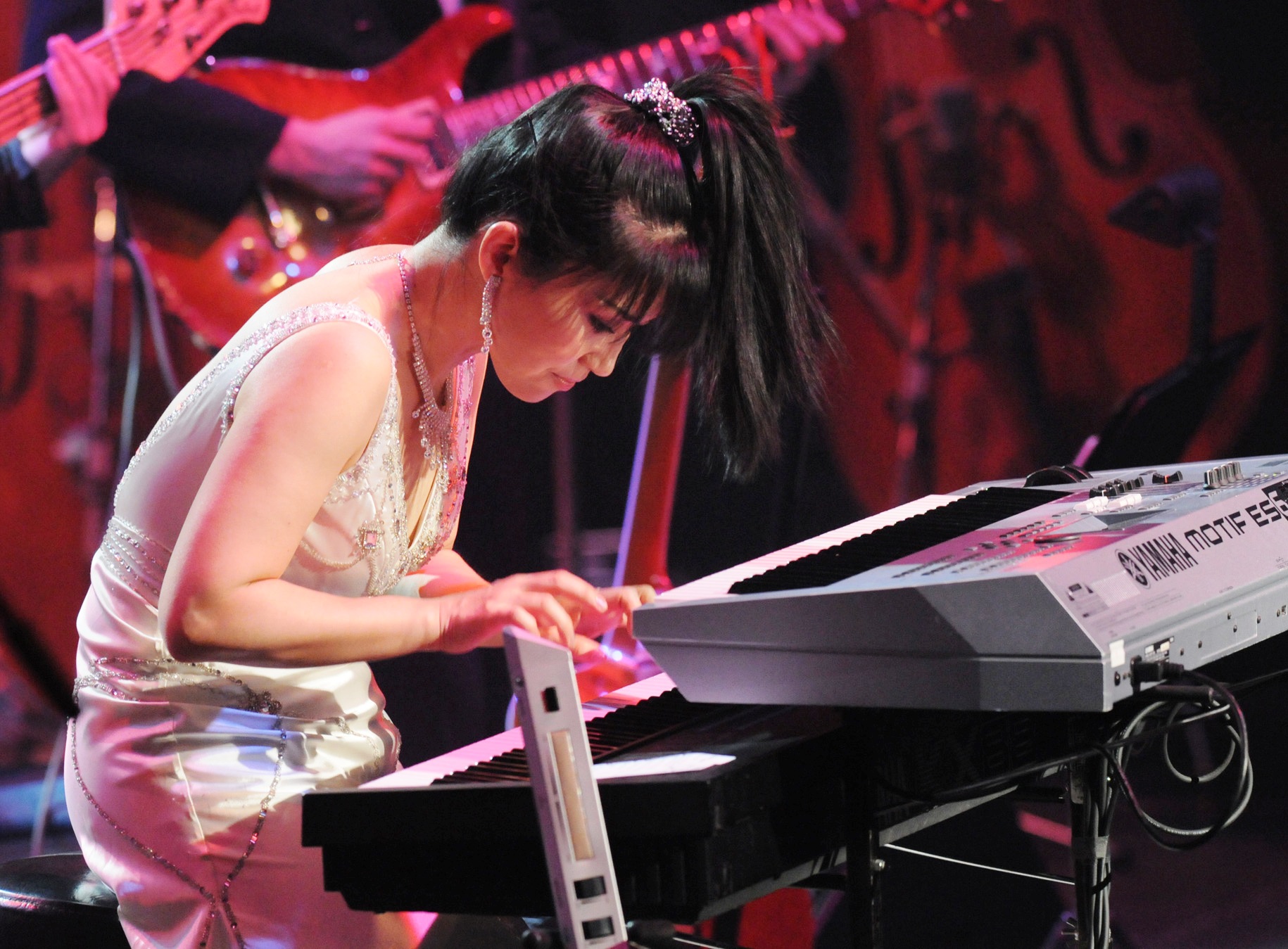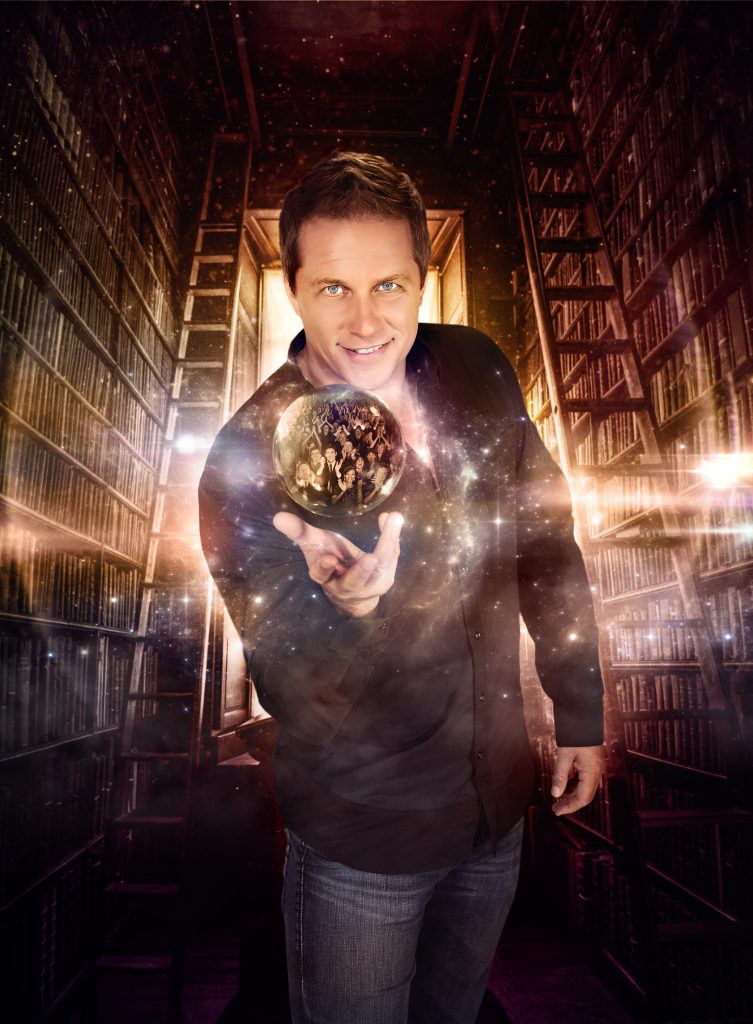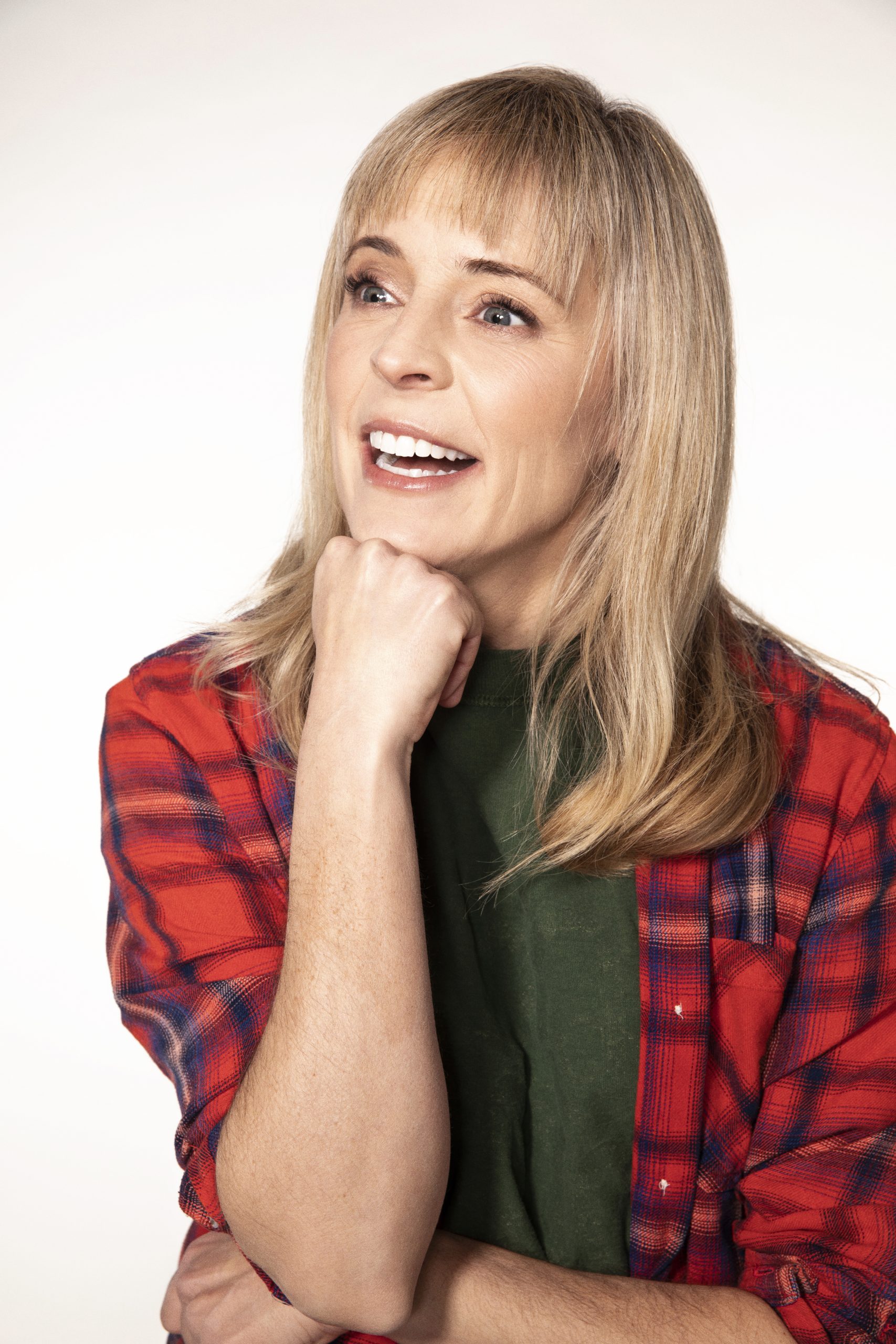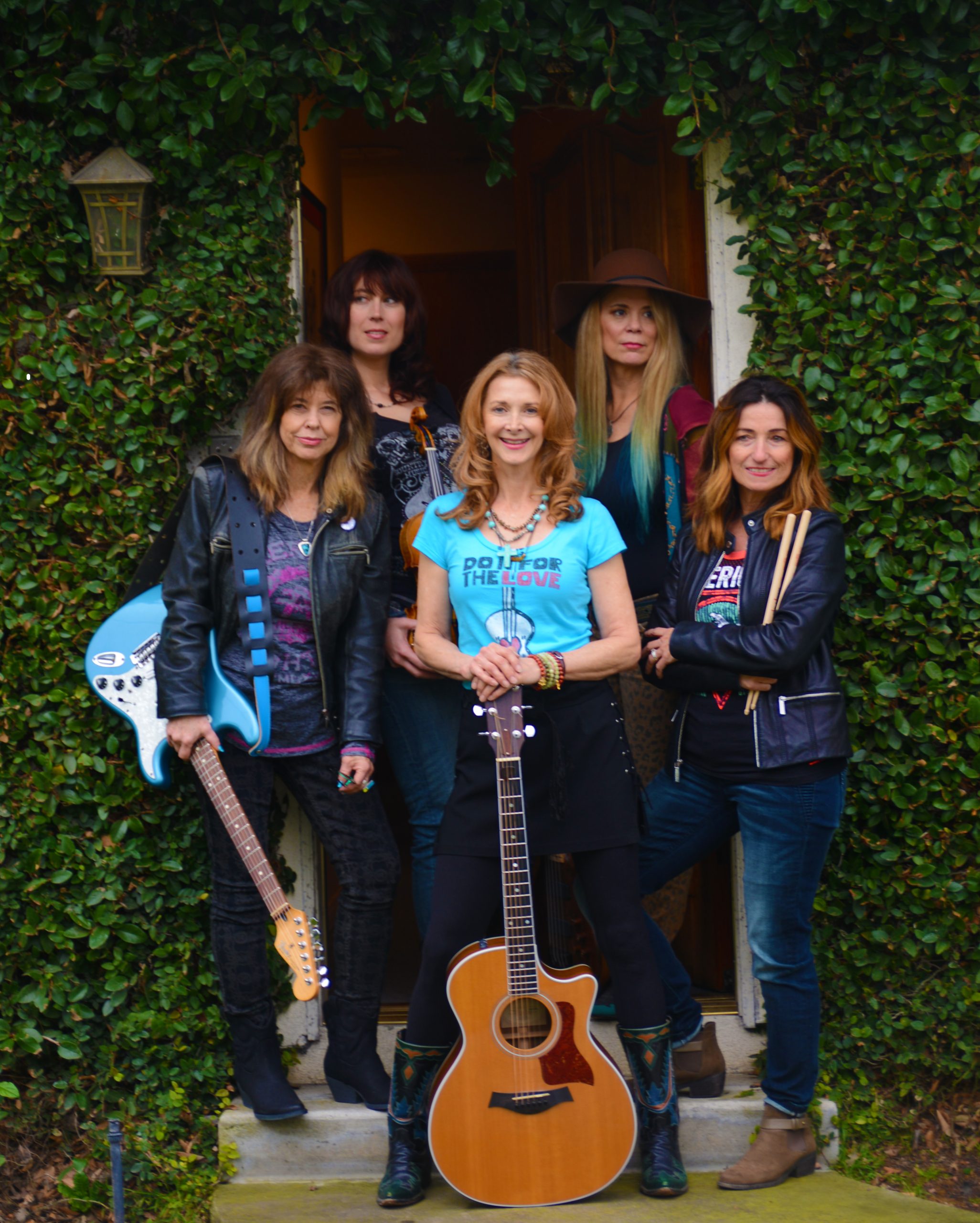 FOR IMMEDIATE RELEASE
Livermore Valley Arts
Contact: Ruth Egherman (925) 583-2306
A Sizzling Summer at The Bankhead
Livermore, CA – (July 6, 2023) – During the summer months, Livermore Valley Arts may have fewer performances compared to the rest of the year, but that does not mean that the artists coming through the Tri-Valley will be anything but the best! The bustling warm months at The Bankhead kick off with a hot sold out performance from pop superstar Debbie Gibson on July 13, followed by a cool Courtyard Concert with soulful Jack Quigley on July 14. August starts out with a bang with a triumphant Tri-Valley return by acclaimed pianist and composer Keiko Matsui on August 4, followed by a set from "the funniest woman in the world" (Judd Apatow) Maria Bamford on August 5 and another Courtyard Concert on August 11 with Livermore favorite (of The Tonight Show fame) Matt Finders. "Five women who know their way around a bandstand" Mustangs of the West, featuring Livermore's own Suzanna Spring, will also be returning to The Bankhead on August 19, with 'America's Favorite Mystifier' and America's Got Talent Finalist Mike Super capping off all these fabulous performances with an event for the family, full of Magic and Illusion, on August 25. All of these exciting performances are selling fast, and will take place at the beautiful Bankhead Theater in Downtown Livermore.
The Bankhead is thrilled to kick off July with the Debbie Gibson, who burst onto the music scene at 16 and instantly became the youngest artist in history to write, produce, and perform a number one hit, "Foolish Beat." She is still the youngest female and has held the world record for more than three decades. Gibson has sold more than 16 million albums and has starred in 17 musicals in 17 years, from Broadway's Les Misérables to the West End's Grease. From No. 1 hits and platinum albums to starring roles on stage and screen, Debbie Gibson is a true entertainer with timeless talent and charisma. Post-2020 has been a busy time for Gibson: her guest starring role in the musical episode of Lucifer debuted on Netflix, she completed her "Debbie Gibson & Joey McIntyre: Live from Las Vegas" mini residency at The Venetian® Resort Las Vegas, and Gibson released a new duet of "Lost in Your Eyes," featuring Joey McIntyre, as well as the DJ Tracy Young co-penned "One Step Closer," with an exclusive remix debuting on the Debbie Gibson Peloton Ride. Her first pop album of original material in 20 years, The Body Remembers came out on her own label Stargirl Records to rave reviews. The new album promptly shot up to No. 2 on the Apple Pop Sales Charts and achieved one million streams in its first month. In 2022, Stargirl Records released "One Step Closer Remixes" reaching No. 3 on the Swiss dance charts and landed at No. 8 on the Commercial Pop MusicWeek chart in the UK. She embarked on a U.S. solo tour of The Body Remembers and celebrated the 35th anniversary of her debut album Out of the Blue with three sold out shows in NYC. Gibson shows no signs of slowing down: most recently, she competed on Criss Angel's Magic With The Stars, opposite Donny Osmond, and just released this June a new single and music video, "Love Don't Care," off The Body Remembers. "The Body Remembers Encore" U.S. Tour kicked off May 25, and The Bankhead is beyond thrilled to host Debbie Gibson in a sold out engagement at The Bankhead on Thursday, July 13. (To be added to the Wait List for tickets for Debbie Gibson, patrons should call the Box Office.)
Taking a break from the inside of the theater, The Bankhead will be kicking off the weekend the next day on July 14 in the stunning Madden Courtyard with local artist Jack Quigley, who will be serving up a gumbo pot of acoustic musical styles, including Blues, Gospel, Spiritual, Folk, Country, Rock, and Bluegrass. Jack can be heard as a solo artist and with various bands in the Bay Area, and is also a Music Minister and co-founder at the Center for Spiritual Living Livermore Valley. Jack Quigley is currently the Music Director for the Valley Montessori School in Livermore, teaching over 450 children from preschool through 8th grade. This Courtyard Concert will be the perfect place to kick off a Friday Happy Hour with a drink in hand and good music vibes, enjoying the good weather with music from a star in our community.
Music kicks off August with acclaimed pianist, composer, and humanitarian Keiko Matsui's transcendent and haunting melodies, which have made her a worldwide icon in contemporary smooth jazz. Known for her original compositions, Matsui's music transcends boundaries, creating a unique melting pot of musical influences that have earned her a devout and enthusiastic international audience. A consummate artist freely at home in any musical context, she borrows from such diverse idioms as jazz, classical, rock, blues, and traditional world music to create timeless, passionate, and emotional melodies that speak a universally appealing language. Matsui made her US recording debut with "Drop of Water" in 1987 and was twice named Best Female Smooth Jazz Artist of the Year. Of the 20 albums she has released, seven have appeared in the contemporary jazz Top 10 including "Deep Blue," which reached number one in 2001 and topped Billboard's Contemporary Jazz charts for three consecutive weeks, making her the first Japanese artist to achieve this honor. Additionally, "Dream Walk" (1996) remained on the Billboard Contemporary Jazz Chart for over 15 months and further cemented her reputation as a force to be reckoned with. Her release "Soul Quest" celebrated her 25th anniversary in the music business and was acclaimed by The Washington Post as "one of her most accomplished and appealing." Over the years, Matsui has collaborated and shared the stage with numerous musical luminaries, including Stevie Wonder, Miles Davis, and Bob James. This dynamic, creative icon of music is coming back to delight audiences in Livermore on Friday, August 4.
The next day, The Bankhead will be presenting a force of female comedy, Maria Bamford, who Stephen Colbert called his "favorite comedian on earth" and Judd Apatow said is "the funniest woman in the world." Maria is the first female comic to have two half-hour "Comedy Central Presents" specials, as well as two well-received specials on Netflix, Maria Bamford: The Special Special Special! and Old Baby. Awarded Best Club Comic at the American Comedy Awards and Breakout Comedy Star at the Montreal Comedy Festival, her critically acclaimed work includes her web series "The Maria Bamford Show" (featured at MOMA NY), "Ask My Mom" (recommended by The New Yorker), and her Netflix series Lady Dynamite (2 seasons). Beyond the screen, Maria's writing has been featured in The New York Times, LA Weekly, and The Onion. She has 5 hours of stand-up available on iTunes that includes her latest recording "20%." Maria has contributed comedic voiceovers for such animations as Netflix's Big Mouth and BoJack Horseman, Cartoon Network's Adventure Time, PBS's Emmy-winning series Word Girl, Nickelodeon's Kung Fu Panda and Legend of Korra, and the international hit Talking Tom and Friends. For her mental health advocacy, she's been presented with The OCD Foundation Illumination Award and featured at the Psychotherapy Networker Symposium, The Chautauqua Institution, and the Saks Institute for Mental Health Law, Policy and Ethics Symposium. Maria will be making her Bankhead debut on Saturday, August 5, which will surely have audiences crying from laughter!
Matt Finders & Friends will round out the middle of August with the last Courtyard Concert of the summer, again providing a great way to enjoy good weather in a chill setting and enjoy local talents from right here in the community. Matt is a bassist, composer/arranger, and educator living in Livermore, having spent 17 years as a member of The Tonight Show with Jay Leno Band (on trombone), where he wrote over 400 arrangements for the band. As a trombonist, he performed with Benny Goodman, the Mel Lewis Jazz Orchestra, Toshiko Akiyoshi Jazz Orchestra, Clark Terry Big Bad Band, Blood Sweat and Tears, and Harry Connick, Jr., among many other notable stars. Kick off a Friday Happy Hour in the beautiful Madden Courtyard—this 5:30pm concert is the perfect way to head into the weekend on a high note, on Friday, August 11 with Matt Finders & Friends.
The following week, Mustangs of the West will also be returning to the Tri-Valley. As the poets often say, there is a time for everything and–once again–it is time for this Southern California band to make a break for daylight. The all-female quintet first made waves in the burgeoning Los Angeles music scene, starting in the late 1980s. When the Mustangs (as they were known then) appeared, they immediately turned heads and developed an energetic following that tagged them as leaders of a new musical brigade. Now named Mustangs of the West, band members have reunited to take up where they left off in the mid-'90s and make good on their early promise. Original Mustang and lead guitarist Sherry Rayn Barnett is again playing music with lead vocalist/guitarist (and Livermore's own) Suzanna Spring and bassist/vocalist Holly Montgomery, joined by new members Aubrey Richmond (fiddle/vocals) and Suzanne Morissette (drums/percussion/vocals), on their new album TIME, released in 2020. Working with noted producer/engineer Mark Howard (Bob Dylan, Lucinda Williams, Willie Nelson, Emmylou Harris, The Neville Brothers), Mustangs of the West sounds like a band now in the top tier of musicians who can blend a variety of styles into one of their very own. To hear band members talk about their present incarnation is to tune into five women who are dedicated to defining their new destiny with the commitment it takes to share it with the world. Bassist Holly Montgomery feels the new album title is very telling. "We picked TIME as the album title as a way of saying that we are only now coming into our own and sound better than ever before." As Suzanne Morissette (drums/percussion/vocals) also says "The combination of our different backgrounds makes for a cool blend of styles. It's one of the band's greatest strengths." For Mustangs of the West, this record and reunion is the reward for their belief in what they'd found together. The band had taken a 20-year break and has returned to show themselves stronger, with the thought that it is never too late to be your best, proving again that time really does take care of those who believe, and they will show that to the Tri-Valley on Saturday, August 19.

Right before the school year starts, families are invited to spend some time at The Bankhead with 
Mike Super—Magic and Illusion. The only magician in history to win a live magic competition on primetime U.S. network television, Mike Super is the winner of NBC's hit TV show PHENOMENON, and a top finalist from America's Got Talent. He's also appeared on numerous TV shows in the U.S. and abroad, and he has amazed Howie Mandel, Kim Kardashian, Louie Anderson, Howard Stern, Jeffery Katzenberg, Ariana Grande, Tina Fey, Heidi Klum, Nick Cannon, Penn & Teller, Lynyrd Skynyrd, Raven-Symone, Train, Kenny Chesney, and Criss Angel to name but a few! Mike's ever-growing popularity has garnered him many prestigious awards and honors, and his other accomplishments include being named Entertainer of the Year, Best Performing Artist of the Year, Best Novelty Performer of the Year, and he was voted America's Favorite Mystifier on PHENOMENON. Despite all of this success, Mike humbly insists it is the loyalty of his fan base that has been most rewarding. His legions of fans call themselves "The Superfreaks" and they number in the millions, with the secret to his success being his natural ability to entertain and fascinate people. He has pioneered a new form of magic with his own inimitable, down-to-earth style and personality, bringing the art of magic back to the people; he transcends the "trick" and connects personally with his audience on a level they can relate to. Whether it's through television, stage, or simply one-on-one, Mike Super's personality and humor reach out and enchant the public both young and old, making him one of the most sought-after mystifiers in the world. Mike has astonished millions including theatergoers, Disney audiences, military families, and the Hollywood elite, and The Bankhead is enthused to bring him to the Tri-Valley to engage Bay Area audiences on Friday, August 25.

The Bankhead Theater keeps COVID safety protocols in place with enhanced air circulation and no touch ticketing. Proof of vaccination is not required for entry at ticketed performances unless noted as part of a contractual obligation with the artist. Tickets for all shows in the 2023-2024 Bankhead Presents season are available online, by calling 925-373-6800, or at the box office windows. For a complete list of events, visit livermorearts.org.
#    #    #

Livermore Valley Arts is an independent 501(c)3 non-profit offering wide-ranging programs that provide access to the arts for the Tri-Valley community and beyond. The Bankhead Theater and Bothwell Arts Center are home to eight resident performing arts companies and over 40 studio artists and cultural arts instructors. LivermoreArts.org
Show:  Debbie Gibson: The Body Remembers Encore Tour
Date/Time: Thursday, July 13, 2023 at 7:30pm
Tickets: Sold Out—Call Box Office For Wait List/Availability

Show:  Courtyard Concert Starring Jack Quigley
Date/Time: Friday, July 14, 2023 at 5:30pm
Tickets: $10

Show:  Keiko Matsui
Date/Time: Friday, August 4, 2023 at 8:00pm
Tickets: $25-$60 ($25 student/military personnel) Selling Fast!

Show:  Maria Bamford
Date/Time: Saturday, August 5, 2023 at 8:00pm
Tickets: $25-$75 ($25 student/military personnel) Selling Fast!


Show:  Courtyard Concert Starring Matt Finders & Friends
Date/Time: Friday, August 11, 2023 at 5:30pm
Tickets: $20

Show:  Mustangs of the West
Date/Time: Saturday, August 19, 2023 at 8:00pm
Tickets: $25-$55 ($25 student/military personnel)


Show:  Mike Super—Magic & Illusion
Date/Time: Friday, August 25, 2023 at 8:00pm
Tickets: $45-$75 ($25 student/military personnel) Selling Fast!
Dates, times, and ticket prices for other events available at www.LivermoreArts.org