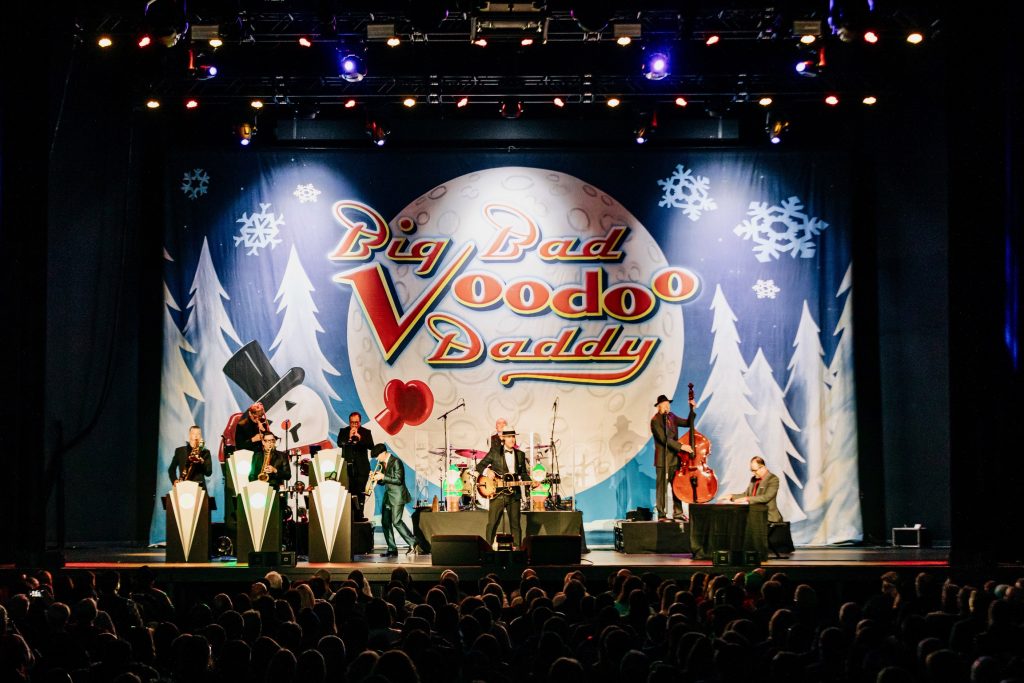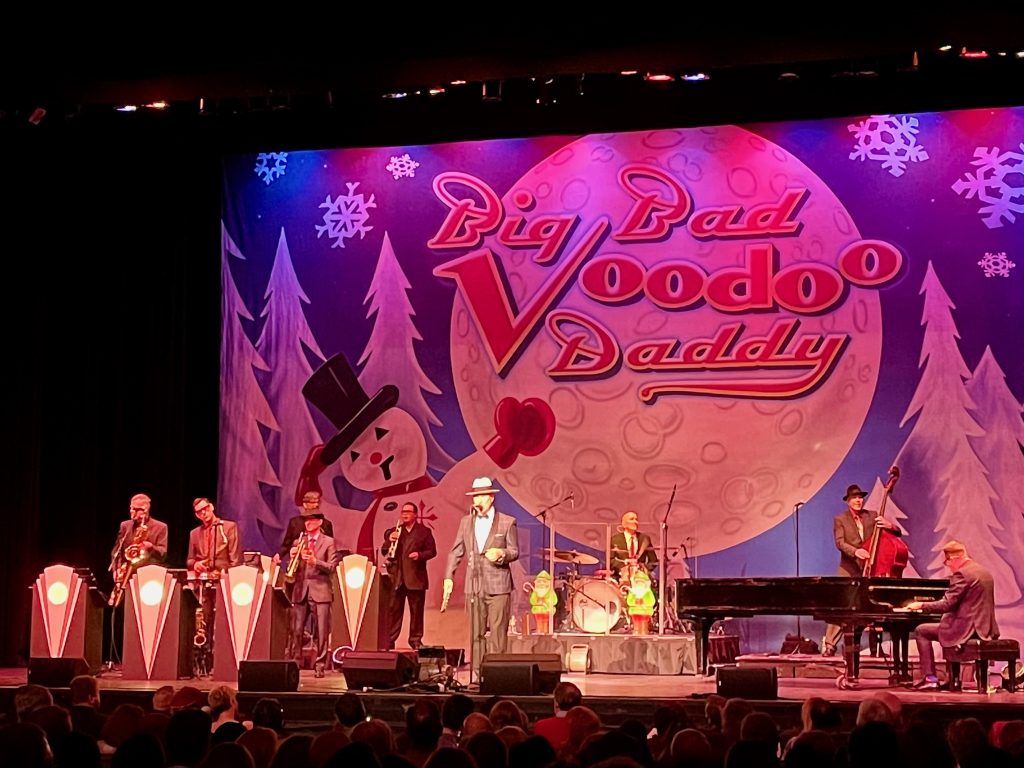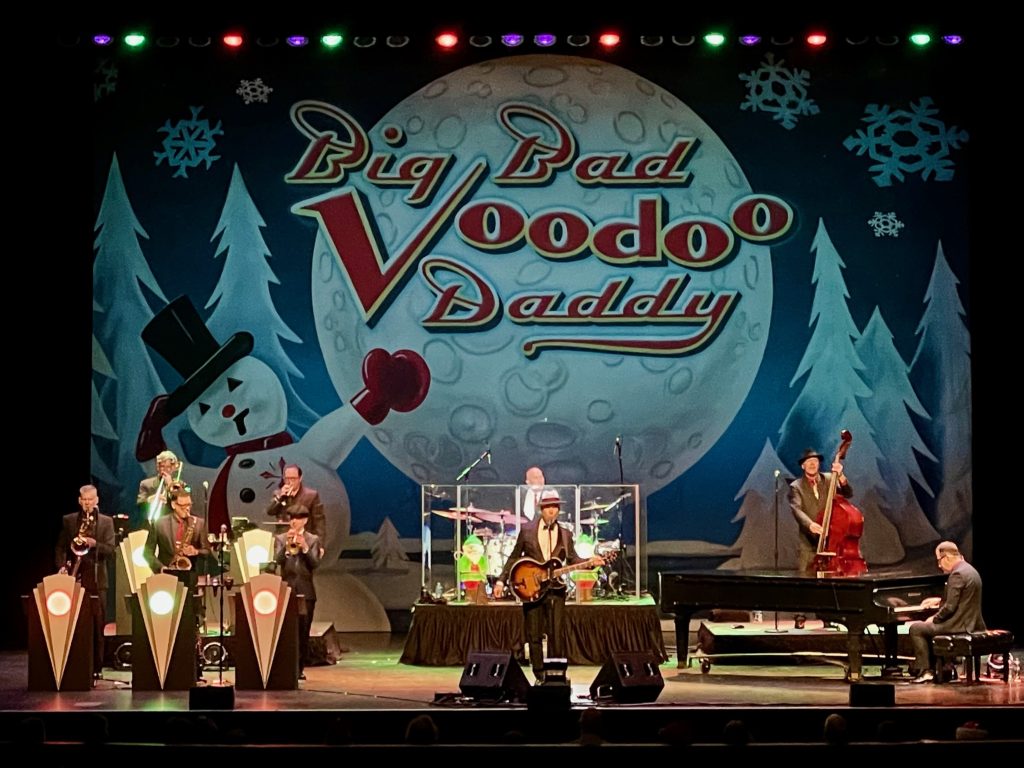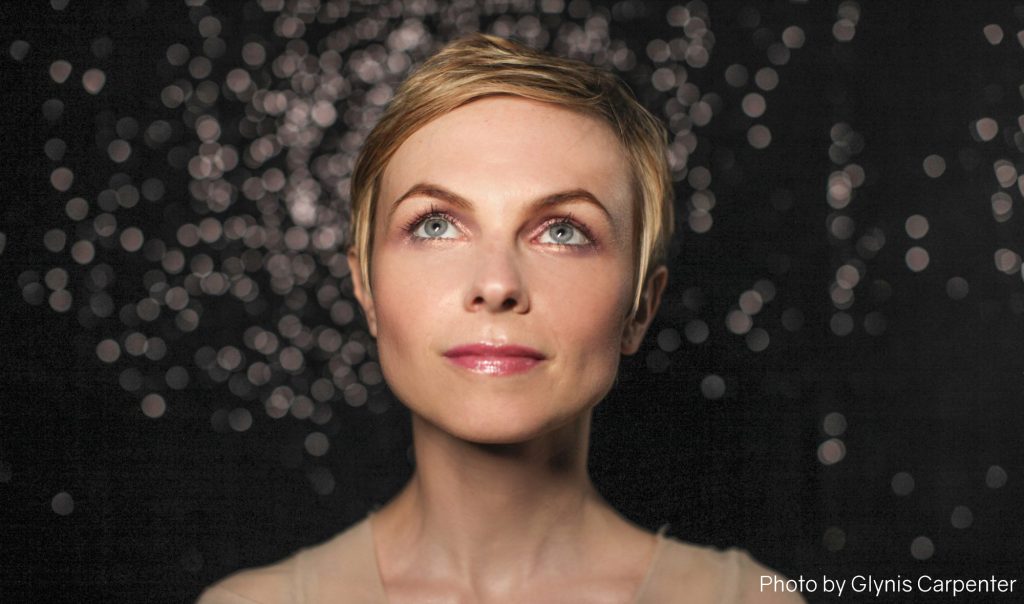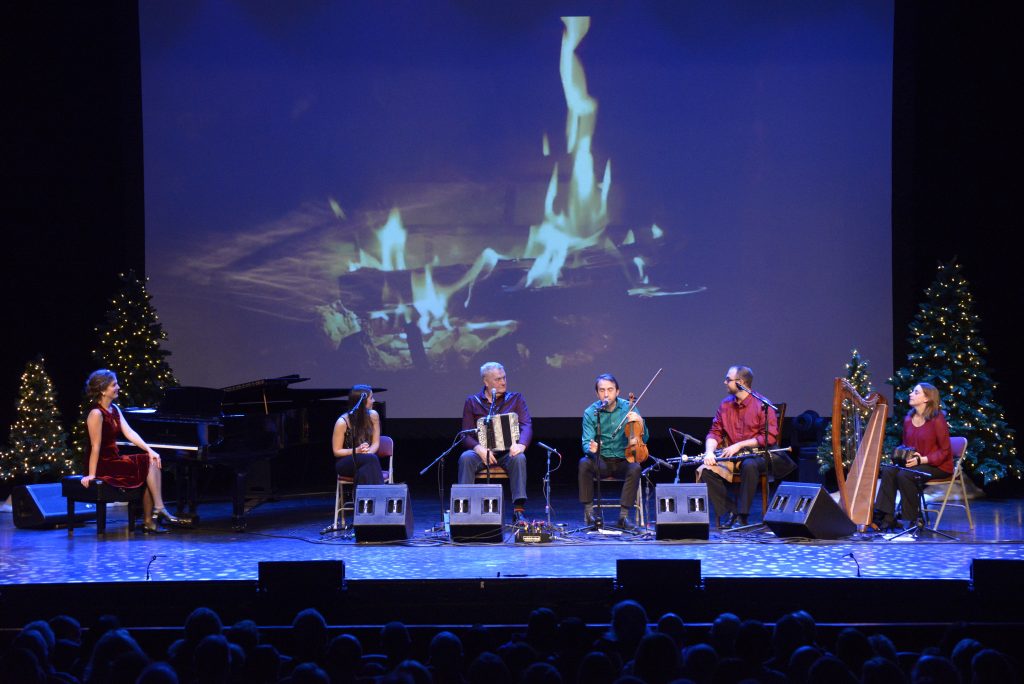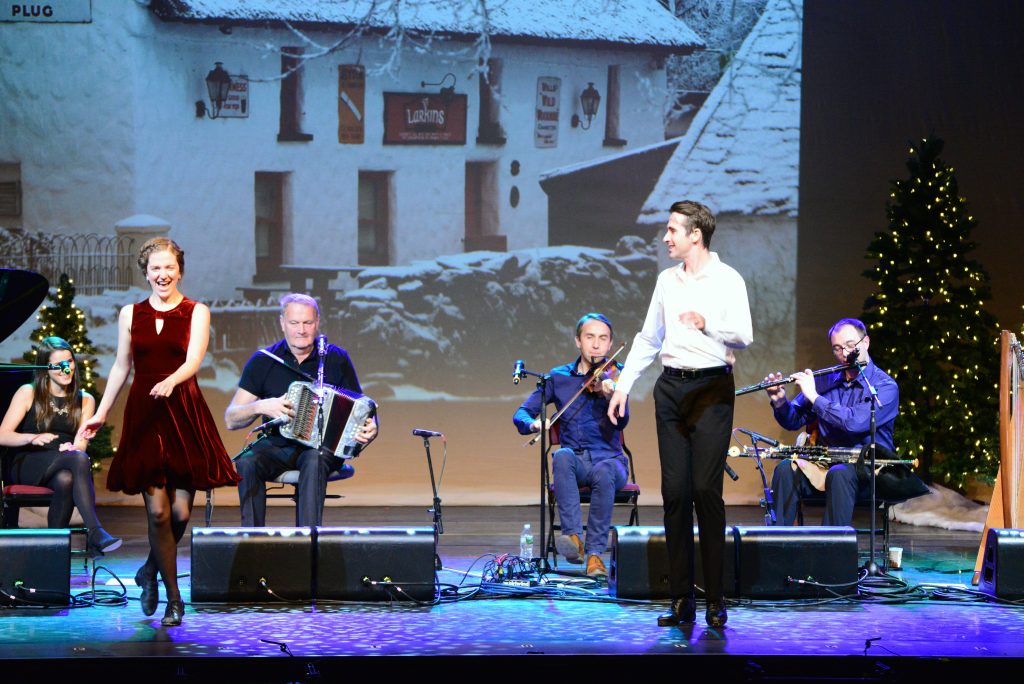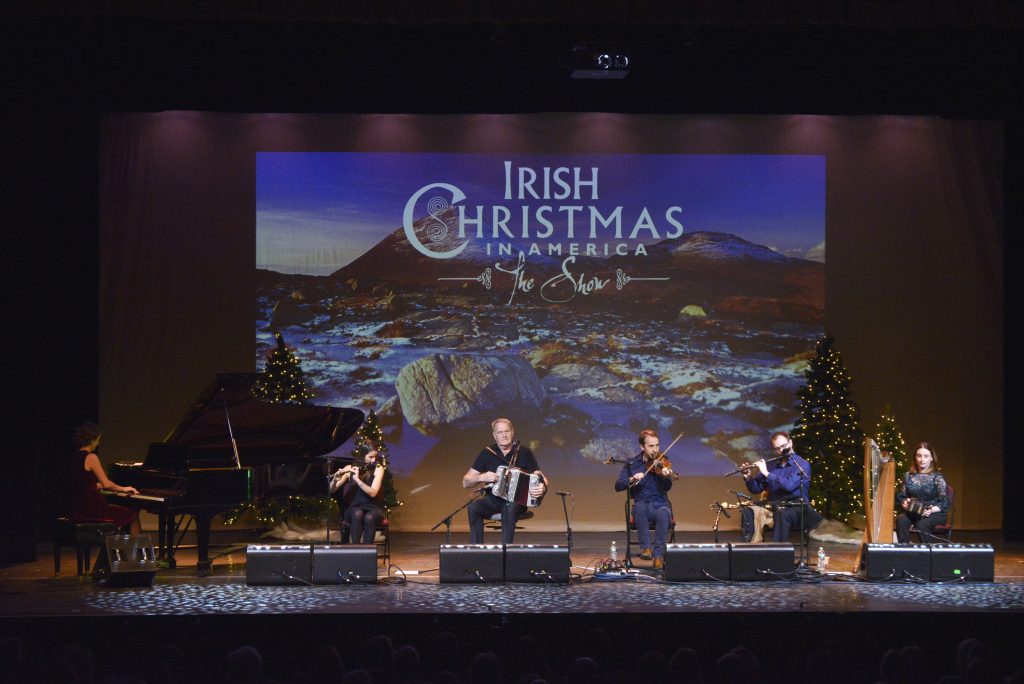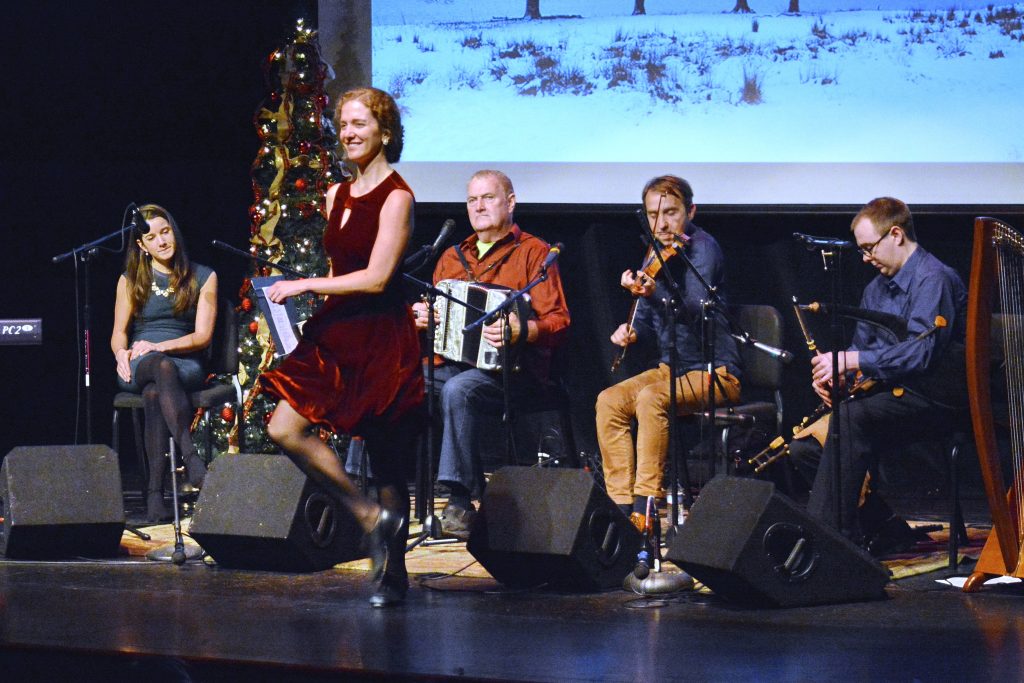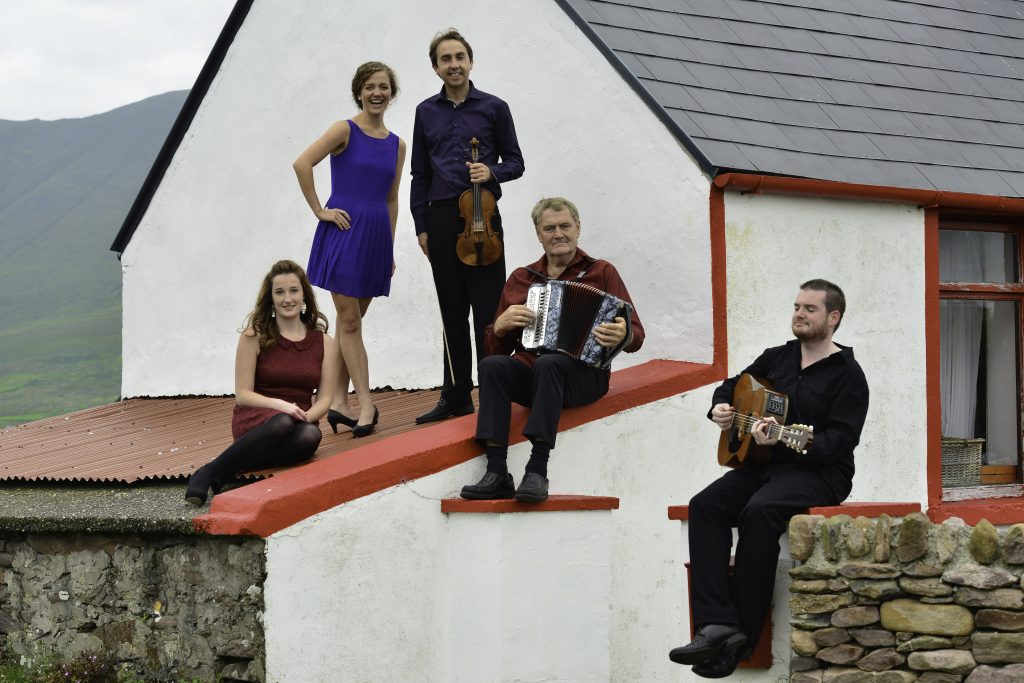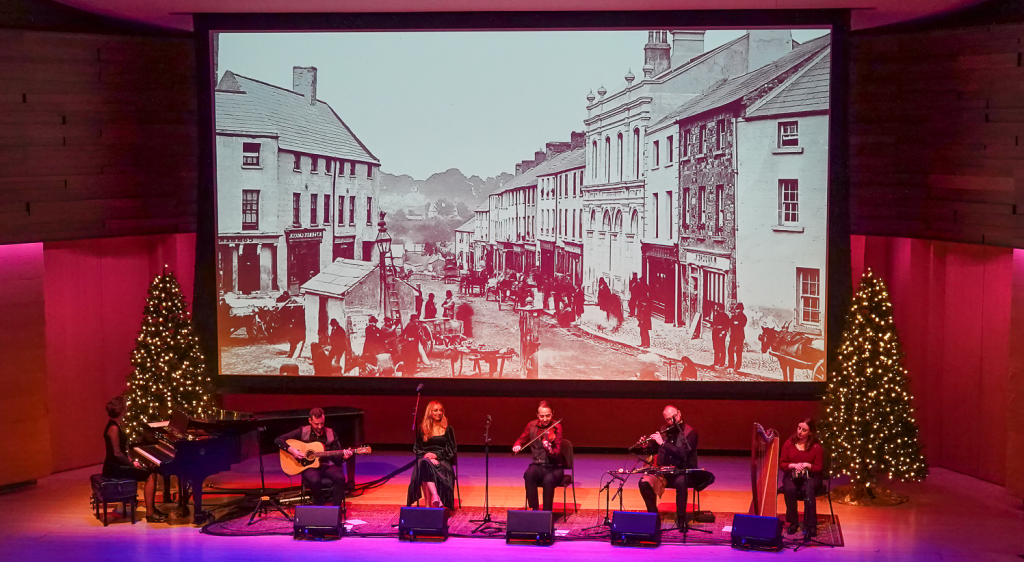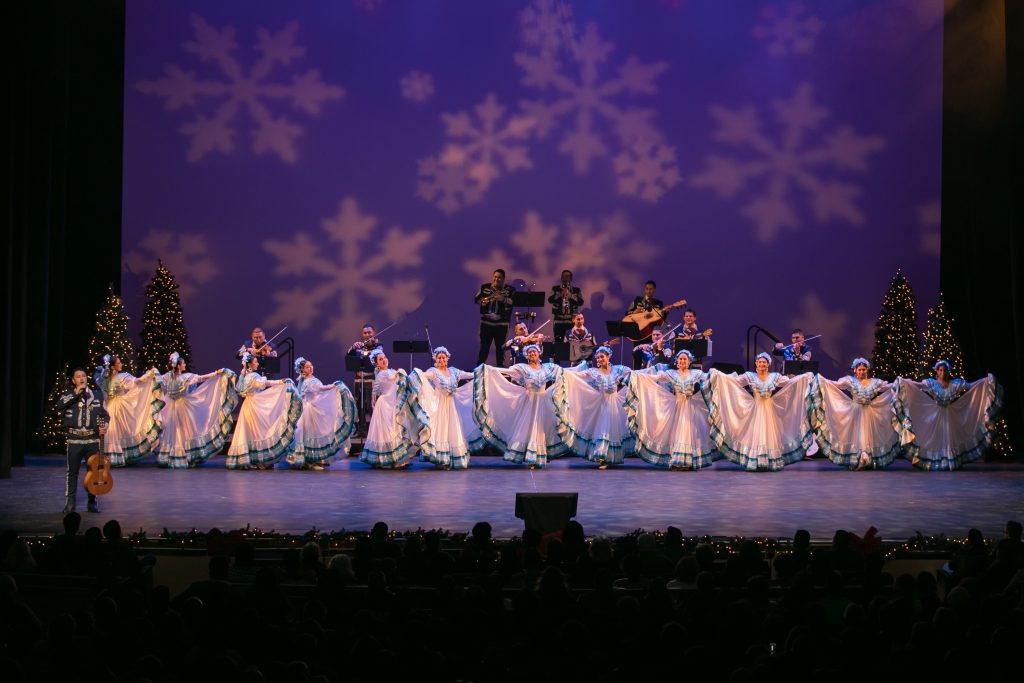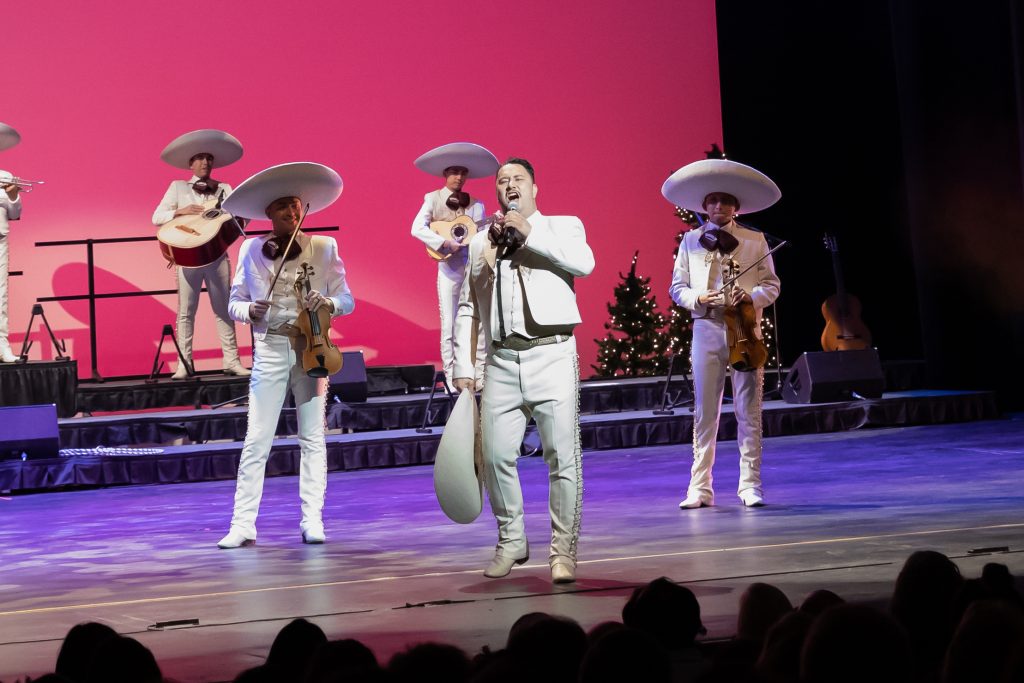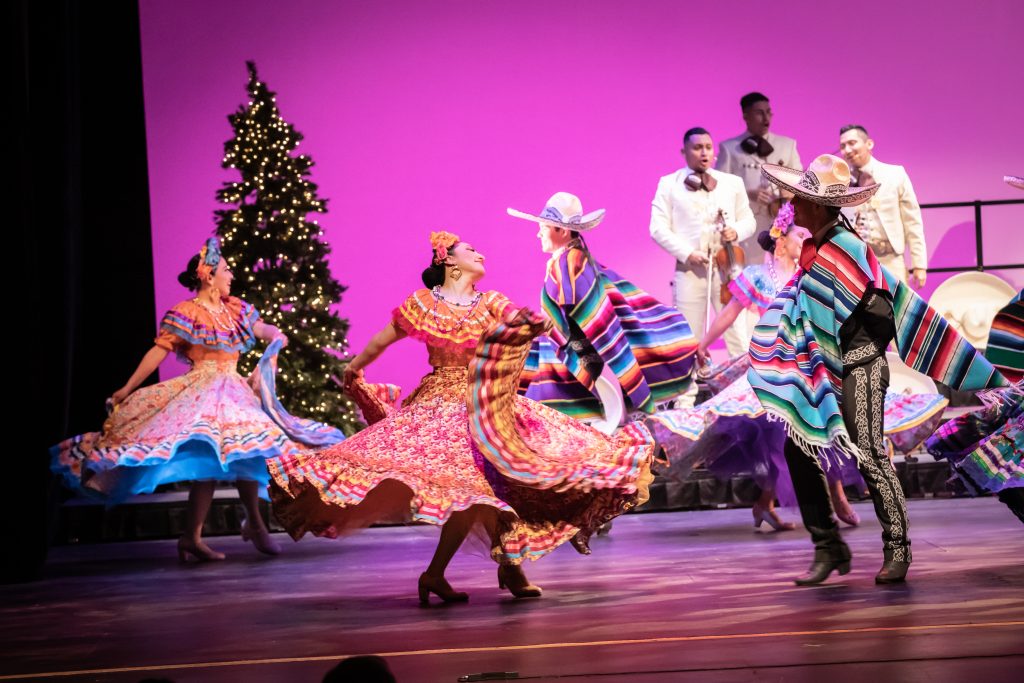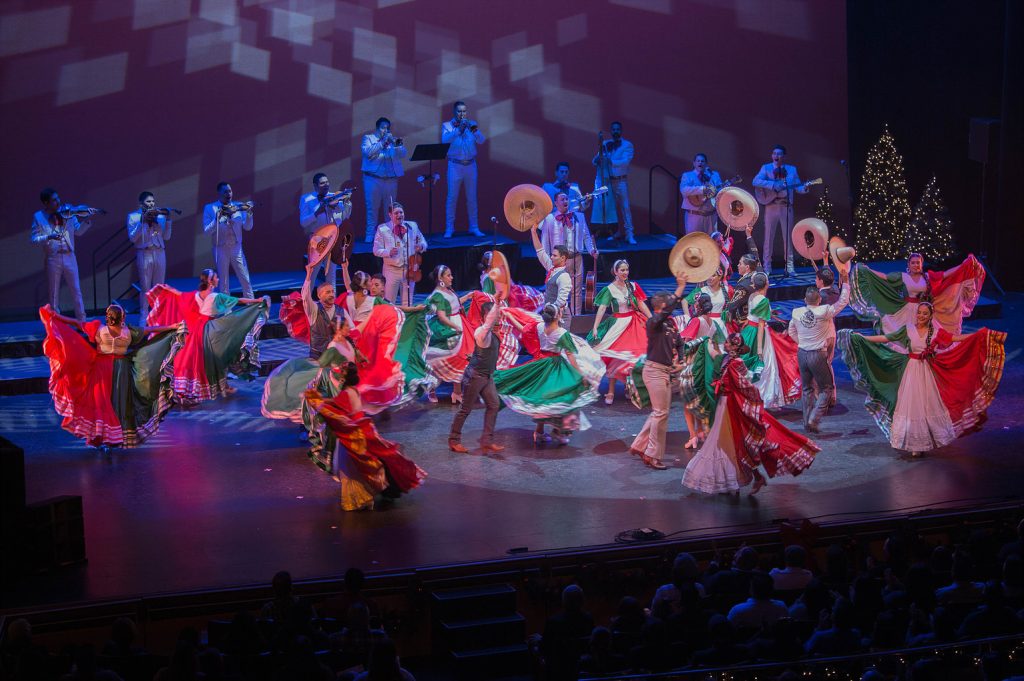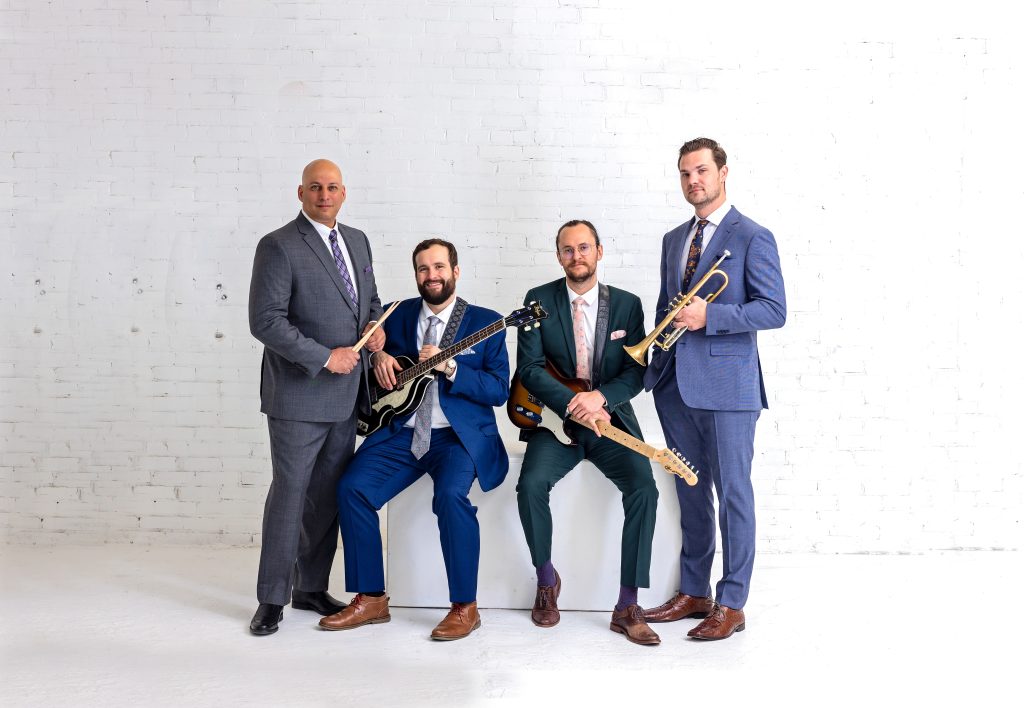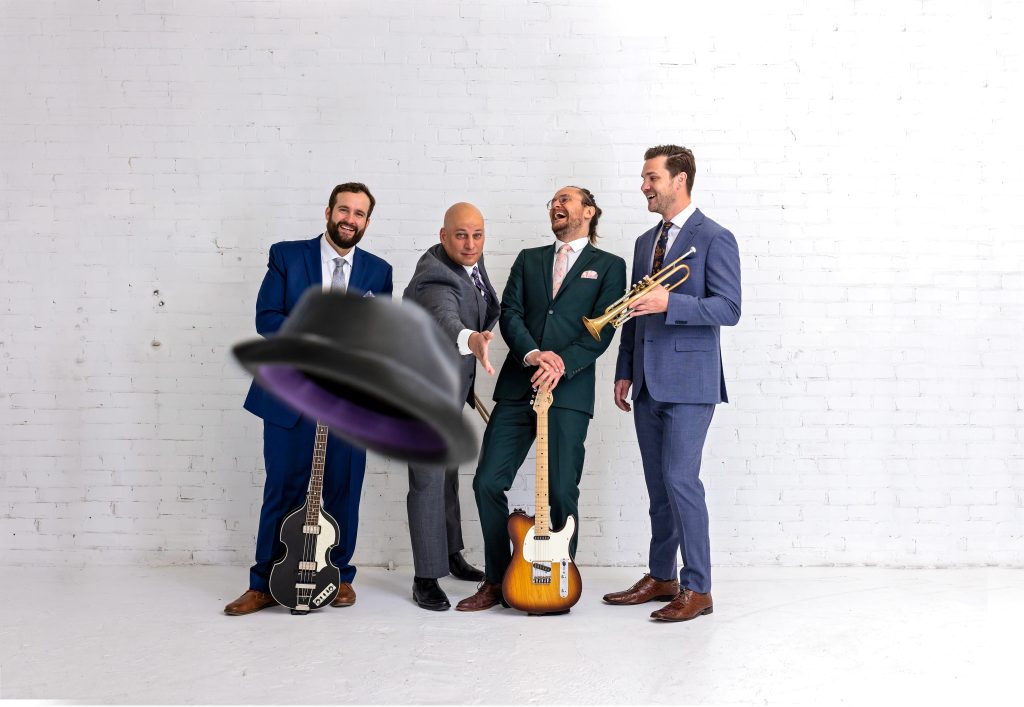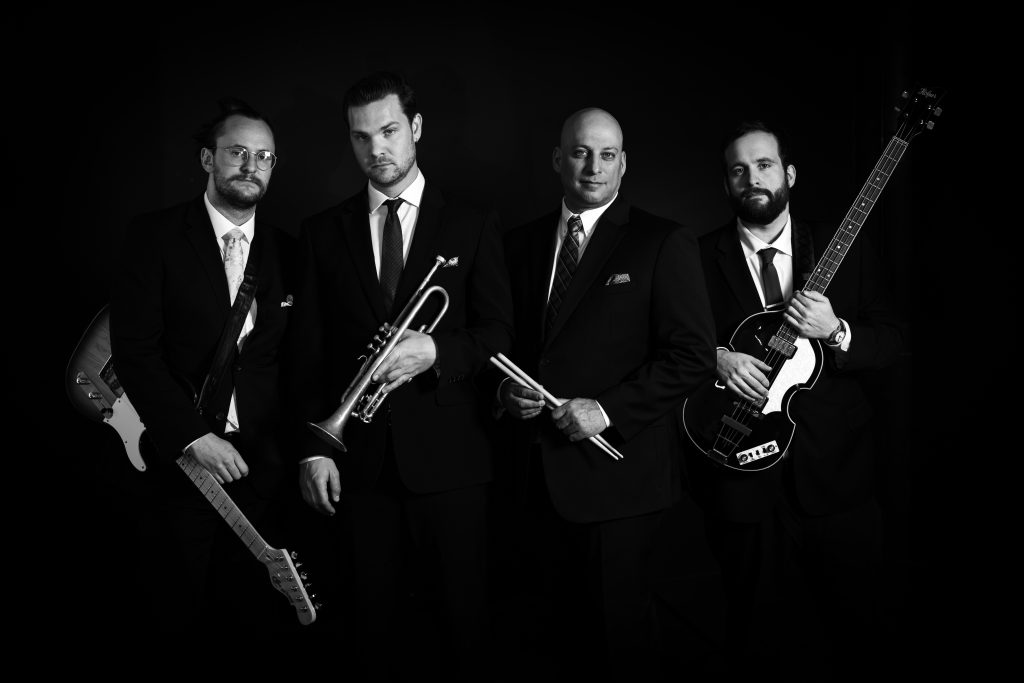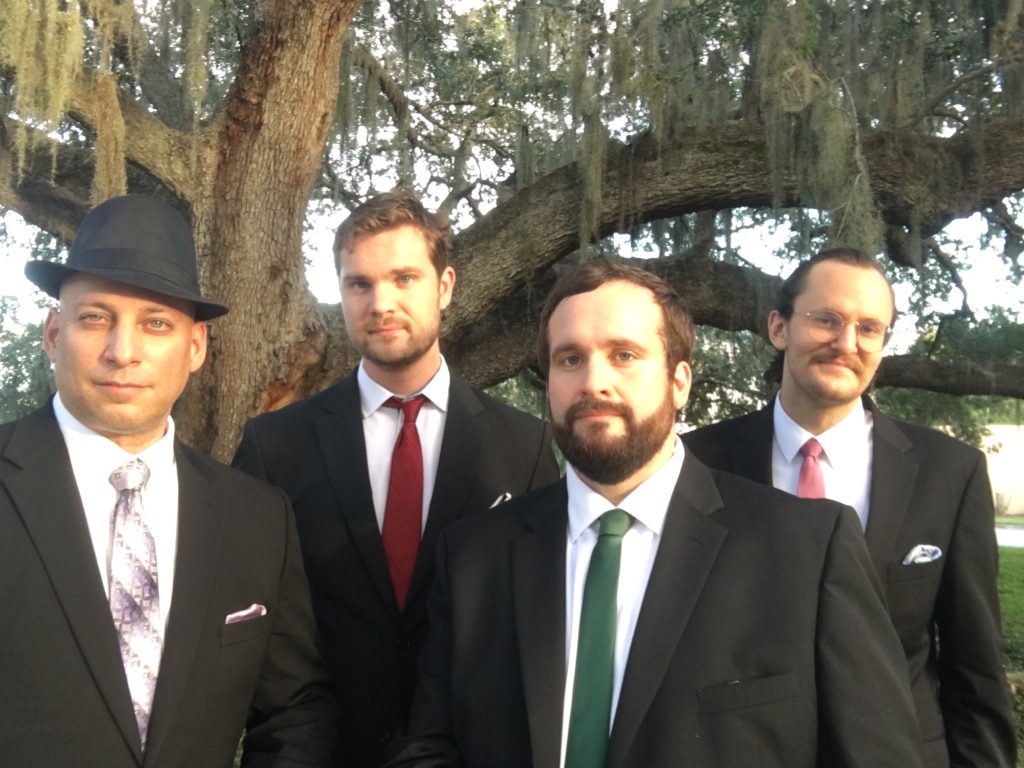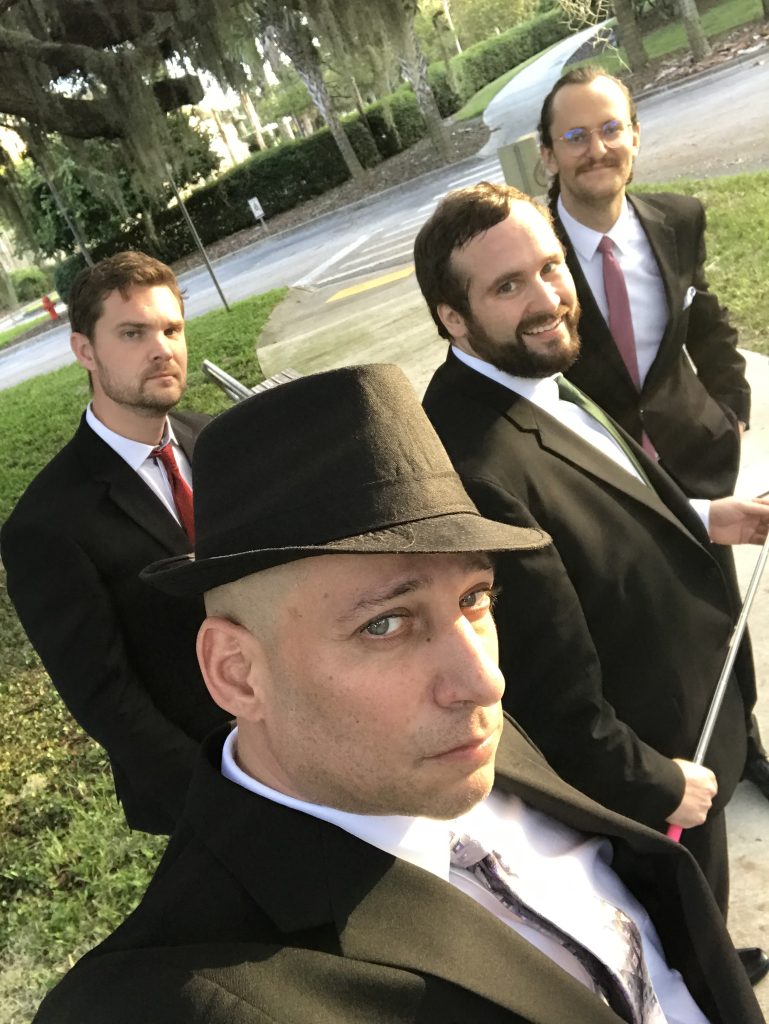 FOR IMMEDIATE RELEASE 
Livermore Valley Arts 
Contact: Ruth Egherman (925) 583-2306 
regherman@lvpac.org 
Celebrate the Season with an Array of Performances at The Bankhead this Winter 
Livermore, CA – (November 9, 2023) – Livermore Valley Arts will close out 2023 with a season of events sure to please every appetite. From swinging holiday concerts at Big Bad Voodoo Daddy's Wild and Swingin' Holiday Party on November 25 and Holiday Swingin'! A Kat Edmonson Christmas on December 1, to beautiful insights into how Christmas is cherished and celebrated around the globe at Irish Christmas in America on December 3 and Nochebuena: A Christmas Spectacular on December 23, The Bankhead has a winter season full of events that will all lead up to a glamorous way in the Tri-Valley to toast New Year's Eve with The Four Freshmen on December 31. All of these sparkling performances will take place at the beautiful Bankhead Theater in Downtown Livermore. 
Swinging into our season celebration on the Saturday after Thanksgiving, Big Bad Voodoo Daddy will return to Livermore with an unforgettable night of music and merriment with their Wild and Swingin' Holiday Party. For 29 years, Big Bad Voodoo Daddy's unique take on American swing and jazz music has thrilled audiences around the world, while their unique and spirited "Wild and Swingin' Holiday Party" has become an eagerly anticipated annual family event. Singer and band leader Scotty Morris says, "If you're going to go to a holiday show with your family, this is the one! It really does offer something for everyone." Drawing on a rich catalog of holiday classics and Christmas originals from the band's two full-length holiday albums, Big Bad Voodoo Daddy brings its world-renowned live show and fun and quirky take on the holidays to The Bankhead on November 25. Fun arrangements of classic holiday songs in the Big Bad Voodoo Daddy style include nods to other classic holiday artists, such as The Andrews Sisters, Chuck Berry, Lou Rawls, and Elvis Presley. Big Bad Voodoo Daddy has also always made writing original music a priority, and the holidays are no exception: "Rockabilly Christmas," "Last Night (I Went Out With Santa Claus)," "Christmas Time in Tinsel Town," and
the beautiful and reflective "It Feels Like Christmas Time," are the band's take on the many feelings of the holidays and will round out this rockin' evening. With almost three decades together, Big Bad Voodoo Daddy is still picking up steam and continues to tour, record, and entertain, and will kick off a Merry Christmas and a Happy New Year at The Bankhead with their high-energy music, the perfect way to get into the festive spirit with family and friends. A holiday celebration to remember and past Bankhead sellout, this performance only has a handful of tickets left (check closer to the performance for availability). 
The next week, vintage-pop and jazz artist Kat Edmonson will continue festivities at The Bankhead with her Holiday Swingin'! A Kat Edmonson Christmas tour on December 1. Kat Edmonson is an award-winning songwriter and singer "with an equal foothold in jazz, cabaret and vintage cosmopolitanism pop"(The New York Times). She has been featured on Austin City Limits, Tiny Desk Concerts, A Prairie Home Companion, and The Late Show. Her sixth studio album, Holiday Swingin'! (2021) was included on the NY Times list of "13 Albums That Revisit (and Redefine!) Holiday Classics" and was described by Jazziz as "impeccably hip." Raised on the music and film of the early-to-mid-twentieth century, Edmonson is a rare artist who embodies the spirit of the past while remaining resolutely au courant. She performs original songs and familiar classics in her live show, interweaving humorous anecdotes, philosophical musings, and her love of film with disarming candor and vulnerability. Her longtime band members' keen and sensitive accompaniment allows Kat to freely veer "off-script" as she's often inclined to do. Edmonson is "a savvy student of '60s film soundtracks, jazz-pop stylists and Brill Building and Tin-Pan Alley songcraft." (NPR) and was awarded The Songwriters Hall of Fame the Abe Olman Scholarship Award for Excellence in Songwriting. Her original songs have been featured in major motion pictures, television shows, and commercials, including her song "Lucky," which was featured in the Coca-Cola "Footprints" ad from the 2014 Winter Olympics. From Carnegie Hall to the Montreux Jazz Festival to the Blue Note in Japan, she has played major stages across the United States, Europe, and Asia. She appeared in Woody Allen's Cafe Society as a 1930s jazz singer and was highlighted on the official soundtrack performing her version of "Mountain Greenery." In 2018, Edmonson joined Lincoln Center's American Songbook series in the show, "Matt Ray Plays Hoagy Carmichael featuring Kat Edmonson." In
the winter of 2022, Kat made her theatrical debut in New York City in the four-time Drama-Desk-Award-nominated jazz opera "The Hang" by Taylor Mac and Matt Ray. This magical evening of music, laughter, and holiday cheer will take place on December 1. 
That Sunday on, December 3, The Bankhead will be welcoming once again Irish Christmas in America, last performing in Livermore to a sold-out crowd in 2021. Now in its 18th season, this "lively and reflective" performance brings together world-class musicians, singers, and dancers in an intimate and engaging performance rich in history, humor, and boundless energy. Pensive 
ballads, lively instrumentals, thrilling Irish dance, and evocative photographic images create an enchanting air to the holiday season. Originally conceived to share traditional, if sometimes unknown, seasonal Irish customs in a heartfelt demonstration of how music kept early Irish immigrants close to home as they made their way in the new world, this family-friendly performance offers a view into some of the rich historical traditions of the Emerald Isle. Produced by Oisín Mac Diarmada of the award-winning Irish group Téada, Irish Christmas in America brings remarkable vocal talents, lively instrumental tunes on fiddle, flute, uilleann pipes and harp, and thrilling Irish old-style dancing, and is a family holiday celebration to remember. 
All the beautiful traditions of Christmas Eve in México will be presented at Nochebuena on December 23. The acclaimed Ballet Folklórico de Los Ángeles and Mariachi Garibaldi de Jaime Cuéllar bring together an all-star cast of music and dance in a dazzling presentation of the traditions and customs celebrated by the people in México during the Christmas season. Nochebuena is a journey through some of México's favorite season-long Christmas traditions, which vary from region to region, many of them also changing with the influence of other cultures, most notably that of the United States. This spectacular show focuses on Nochebuena (Christmas Eve), when Mexican families attend midnight Mass before returning home to a late-night feast. Foods like bacalao, ham, turkey, tamales, and mole, with ponche to drink and lots of music, create a festive and spirited night of fun. Today, the Christmas traditions in México are a blend of indigenous culture, Spanish heritage, and many influences. Ballet Folklórico de Los Ángeles catapulted to international fame when they danced at the 90th Academy Awards in celebration of the Pixar movie Coco. They also performed at the D23 Expo, the Coco Premiere at the El Capitan Theater, and "Disney Night" on Dancing With The Stars, working alongside
Natalia Lafourcade, Gael Garcia Bernal, and Miguel as they sang the award-winning "Remember Me" from the film. Mariachi Garibaldi de Jaime Cuéllar has captivated and delighted audiences at both intimate venues and major theaters throughout the United States. In 2017 they teamed with Ballet Folklórico de Los Ángeles to recreate "Tale as Old as Time" from Disney's Beauty and the Beast, which went viral with over 15 million views. Most recently, Mariachi Garibaldi de Jaime Cuéllar was a featured artist in Center Stage Opera's 2019 production of Mozart's Le Nozze de Figaro. Avid proponents of music education, the group teaches mariachi for all ages at their own Academy for Performing Arts. Ballet Folklórico de Los Ángeles and Mariachi Garibaldi de Jaime Cuéllar are thrilled to invite the Tri-Valley to become part of this unforgettable Mexican Christmas Spectacular once again after two consecutive sell-out performances in 2021 and 2022. 
Closing out the schedule of performances will be New Year's Eve with The Four Freshmen, a truly classy way to ring in 2024 on December 31. The modern-day Four Freshmen perform with the same lush harmonies that made the original quartet so memorable. Sixty-plus years of touring, numerous tours with the Stan Kenton Orchestra, seven Grammy nominations, and 3,000 paid members to their fan club have all proven why this group stands the test of time: "The Four Freshmen have endured for the simple reason that they are tops in their class" (Charles Osgood, CBS News Sunday Morning). Critics all agree that today's group is the best ever. Singing with a harmony uniquely their own, The Four Freshmen have enamored listeners worldwide for years, while gaining recognition as one of the most influential vocal groups of all time. Their tight-knit sound inspired The Beach Boys' Brian Wilson, The Mamas & The Papas, Frankie Valli, and The Manhattan Transfer. It all started in 1948 when four college freshmen crafted a unique style of vocal harmony that soon caught the ear of the great bandleader Stan Kenton. Kenton was responsible for bringing the Freshmen to Capitol Records, where they would eventually record 23 albums, thrusting them into the national spotlight. The Freshmen have recorded over 75 albums and 70 top-selling singles and have toured constantly since their inception, continuing to perform to sold-out audiences around the globe. The integrity of the sound created by the original guys has been meticulously maintained. While paying tribute to classic Freshmen favorites such as "Day By Day" and "Blue World," the current group continues bringing new arrangements to their live shows and recordings. In concert, The Freshmen shine on brand new
arrangements of "Come Fly with Me" and "I Ain't Got Nobody. " As four amazing musical talents, their show is one not to be missed: their youth, vitality, and talent add a modern twist of elegance to a time-honored sound. The Four Freshmen are Great Gentlemen of Song and True Masters of Harmony, and they will kick off a festive New Year's Eve show at The Bankhead where after the performance, audience members are invited to head to the Bankhead lobby for a complimentary sparkling wine toast and dessert to celebrate the year-end in the most fashionable of ways. 
In addition to this packed season of performances, Livermore Valley Arts will also bring some season-worthy cheer within the realm of visual arts. On Saturday, December 2, the Bankhead lobby will come alive with a free-admission Holiday Art Fair from 3pm—6pm, which will bring together art and fine handcraft vendors for shoppers to find that perfect gift, either for a special someone or for oneself. Additionally, LVA will be putting on Winter Break Art camp, Winter Break Art at the Bothwell, for young people January 2—5, 2024, at the Bothwell Arts Center, the perfect pump-up of creativity and imagination for students and kids before they head back to school. 
The Bankhead Theater maintains COVID safety protocols with enhanced air circulation and no touch ticketing. Proof of vaccination is no longer required for entry at ticketed performances unless noted as part of a contractual obligation with the artist. Tickets for all shows in the 2023—2024 Bankhead Presents season are available online, by calling 925-373-6800, or at the box office windows. For a complete list of events, visit livermorearts.org. 
# # # 
Livermore Valley Arts is an independent 501(c)3 non-profit offering wide-ranging programs that provide access to the arts for the Tri-Valley community and beyond. The Bankhead Theater and Bothwell Arts Center are home to eight resident performing arts companies, over 40 studio artists, and cultural arts instructors. LivermoreArts.org 
Show: Big Bad Voodoo Daddy's Wild and Swingin' Holiday Party Date/Time: Saturday, November 25, 2023 at 8:00pm 
Tickets: $25—$100 ($25 student/military personnel) Almost sold out!
Show: Holiday Swingin'! A Kat Edmonson Christmas 
Date/Time: Friday, December 1, 2023 at 8:00pm 
Tickets: $25—$70 ($25 student/military personnel) 
Show: Irish Christmas in America 
Date/Time: Sunday, December 3, 2023 at 3:00pm 
Tickets: $25—$60 ($25 student/military personnel) Tickets selling fast! 
Show: Nochebuena: A Christmas Spectacular 
Date/Time: Saturday, December 23, 2023 at 8:00pm 
Tickets: $25—$130 ($25 student/military personnel) 
Show: New Year's Eve with The Four Freshmen 
Date/Time: Sunday, December 31, 2023 at 8:00pm 
Tickets: $25—$90 ($25 student/military personnel) 
Dates, times, and ticket prices for other events available at www.LivermoreArts.org