ComicCon Saturday, July 22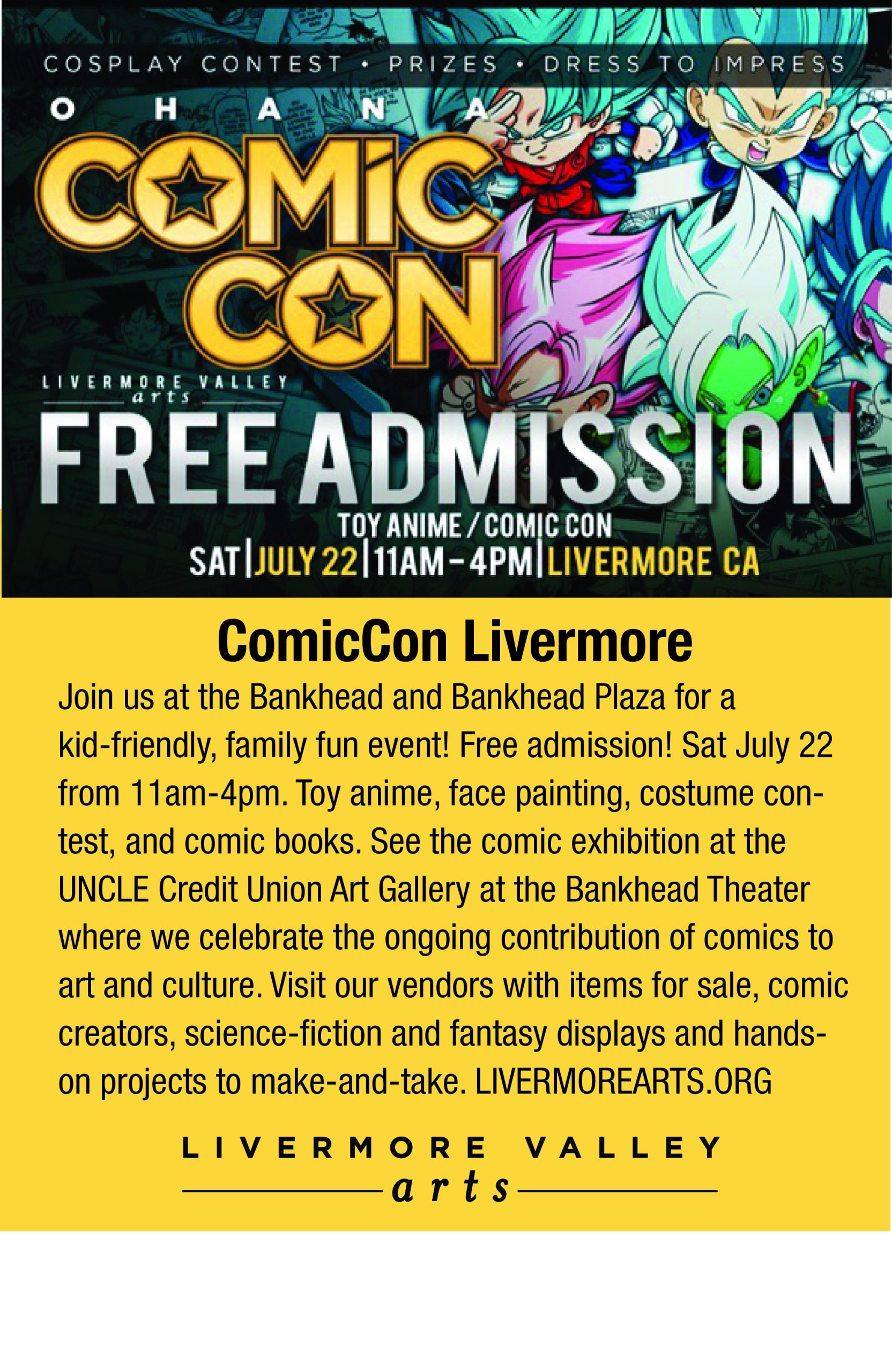 Join us at the Bankhead and Bankhead Plaza for a kid-friendly, family fun event! Free admission! Sat July 22 from 11am-4pm, get ready for an incredible day of fun & excitement with a variety of activities that will engage & inspire everyone. We've got everything from toy anime and face painting to a costume contest and comic books. Paired with the comic exhibition at the UNCLE Credit Union Art Gallery at The Bankhead, it will be a celebration of the ongoing contribution of comics to art and culture!
And don't forget to visit our vendors with items for sale, comic creators, science-fiction, and fantasy displays, and hands-on projects to make and take. There's something for everyone at ComicCon Livermore!
Click here for more information!