SATURDAY NOVEMBER 21 AT 6PM
Sign up on BidPal now and get ready to bid on these exciting items during the event!
Don't have your tickets yet? Event-only tickets are "Pay What You Want" (suggested donation to support the arts $25)
Register now for event access
LIVE AUCTION ITEMS

---
ITEM 101 CABERNET SAUVIGNON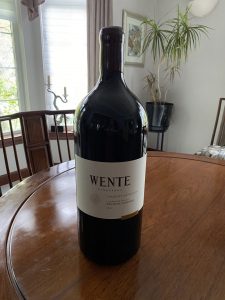 An "Imperial" 6 liter Charles Wetmore Single Vineyard Cabernet Sauvignon, 2017 vintage. This lovely bottle is  an eight bottle equivalent, package is unique, and extremely limited. 2017 is an excellent vintage.
Value $750
Donated by Wente Vineyards
---
ITEM 102 DONNER LAKE GETAWAY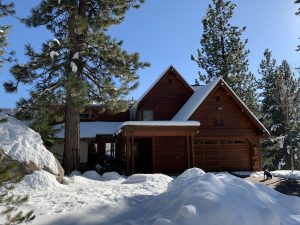 Enjoy a 7 Days and 6 Night Getaway at beautiful Donner Lake. This lovely 5000 sq ft, 6 bedroom house overlooks Donner Lake and can accommodate  multiple families with ease. Elegantly appointed but very comfortable. Mutually agreeable date. Winner responsible for cleaning fee. Expires 12/31/21.
Value $5,000
Donated by: Denise Watkins
---
ITEM 103  LET SOMEONE ELSE COOK!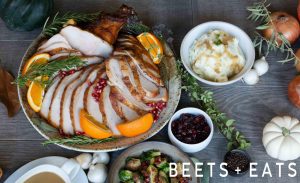 Enjoy your Thanksgiving day with your family by having Thanksgiving Dinner for 12 made for you by Beets Hospitality! This traditional turkey dinner comes with all the fixings. Download the MENU which includes added green bean casserole, mac & cheese sides and two pies. We even have a gift certificate for a beautiful flower centerpiece, 4-12″ brown premium tapers, 2 packages of Thanksgiving paper napkins, cocktail and table and other accessories to adorn your table. Jazz band java coffee (1 8oz bag) and wine (3 Bottles of Wente Morning Fog Chardonnay and 3 bottles of Southern Hills Cabernet) will round out your evening!
Value $600
Donated by Beets Hospitality, Kelly Cousins & Jed Sussman, and Wente Vineyards
---
ITEM 104  EXCLUSIVE WINE TASTING EXPERIENCE AT RETZLAFF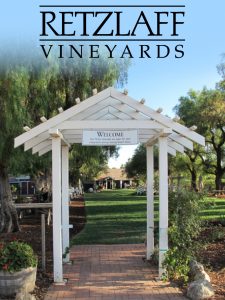 Bring your group of six for a premium private vineyard tour and tasting at Retzlaff Vineyards. Your tour will begin by visiting our certified organic vineyard and you'll be escorted to the gazebo (weather permitting) or the barrel room where you will enjoy current flights of both our white and red wines with an assortment of artisan appetizers. Expires 11/20/21. Mutually agreeable date. This item also includes a case of 2013 Retzlaff Cabernet Sauvignon!
Value $650
Donated by Retzlaff Vineyards
---
ITEM 105   PRIVATE MOVIE NIGHT AT THE BANKHEAD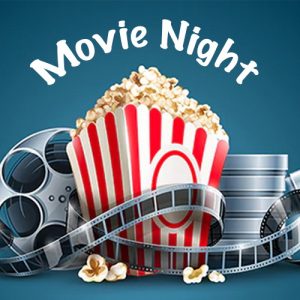 Enjoy your favorite movie (you provide the movie) on the BIG screen inside the Bankhead Theater! You and your guests (25 total) will get popcorn, Patxi's pizza, beer, wine and soda and private seating in the spacious Bankhead Theater. Mutually agreeable date. Expires 11/9/21.
Value $500
Donated by Patxi's Pizza and Livermore Valley Performing Arts Center
---
SILENT AUCTION ITEMS

---
ITEM #1  Spa Basket

A generous basket from Image Salon and Day Spa is chock full of Aveda Products, including Aveda Shampure Calming Hair and body set, Aveda Shampure Candle and Aveda Brosse Club Paddle Brush. The basket also includes a $50 Gift Certificate to Image Salon and Day Spa to pamper yourself!
Value $176
Buy Now $350
Donated by Image Salon & Day Spa
---
ITEM #2   Livermore Wine Trolley

A certificate good for $50 (fifty dollars) toward the Taste of Livermore Wine Tour, Sip & Savor Wine Tour, or a Private Charter. Expires 12/31/21. Excludes special events.
Value $50
Buy Now $100
Donated by Livermore Wine Trolley
---
ITEM #3   Private Pilates Lesson

A Gift Certificate good for a one hour Private Pilates class or Physical Therapy Evaluation at their studio in Danville.
Value $135
Buy Now $270
Donated by Watts Phyiscal Therapy & Pilates
---
ITEM #4   Cos d'Estournel French Bourdeaux

One (1) bottle of 2009 Cos d'Estournel wine. Although not as well known as some of the more famous French Bordeaux, this amazing wine from Saint Estephe has been rated 100 points by Robert Parker and James Suckling. According to Suckling, "One of the greatest young wines I have ever tasted, the monumental 2009 Cos d'Estournel has lived up to its pre-bottling potential. A remarkable effort from winemaking guru Jean-Guillaume Prats and owner Michel Reybier…"
Value $400
Buy Now $800
Donated by Denise Watkins
---
ITEM #5   Round at Callipe Golf Course
This certificate is good for a foursome of golf, with carts, at the lovely Callipe Preserve Golf Course in Pleasanton. Schedule Monday-Thursday any time, after twilight on Friday/Saturday. Expires 12/31/21.
Value $340
Buy Now $680
Donated by Callipe Golf Course
---
ITEM #6   Olivina Olive Oil Package

Experience the Olivina estate and see how olive oil is made here in the Livermore Valley. A private tour and tasting at Olivina for up to 15 people. We've also included three (3) bottles of olive oil and one (1) bottle of vinegar. Mutually agreeable date.
Value $230
Buy Now $640
Donated by Olivina Olive Oil
---
ITEM #7  Melka Estates Wine
This Magnum of 2013 Melka Metisse Jumping Goat Vineyard Red Wine is signed by Philippe Melka. This rich Cabernet is silky and elegant with incredible amounts of texture and energy in the wine. A wine that shows astonishing purity and vivacity. 92% Cabernet Sauvignon and 8% petit verdot.
Value $325
Buy Now $650
Donated by Melka Estates
---
ITEM #8   Opus One
One (1) bottle of 2000 Opus One wine. Opus One is the realized dream of two men: Baron Philippe de Rothschild of Chateau Mouton Rothschild in Bordeaux and Napa Valley vintner Robert Mondavi. This wine brings the best of both worlds together. It was purchased directly from the winery and is still wrapped in the original paper.
Value $450
Buy Now $900
Donated by Denise Watkins
---
ITEM #9   A Year of Jazz Band Java Coffee
Enjoy the fabulous Jazz Band Java coffee every day for a year. One 8 oz bag of coffee will be delivered every month for 12 months. We've even included items to make your coffee experience easier: A Bodum 4 cup French Press, a Coffee vac cannister to store your coffee, 4 coffee mugs with spoons, plus a coffee-themed towel and a cute coffee sign.
Value $339
Buy Now $680
Donated by Kelly Cousins & Jed Sussman
---
ITEM #10   Your Own Victory Garden
Steve and Melody O'Shea will come to your house (within the local area) and install a Victory Garden with two (2) raised garden beds, soil amendments and the vegetables of your choice! We've included some garden-themed kitchen accessories, 2 mugs, 2 kitchen towels, a hand rake and 2 pairs of garden gloves, plus a $100 gift certificate to Western Garden Nursery to help fill out your garden. Mutually agreeable date spring 2021. Exact materials subject to availability at time of installation.
Value $515
Buy Now $1,030
Donated by Melody & Steve O'Shea and Kelly Cousins
---
ITEM #11   Chateau Margaux

One (1) bottle 1999 Chateau Margaux Premier Grande Cru Classe. Château Margaux is one of Bordeaux's most famous wine estates. This big bordeaux is ready to drink now or can be held for future consumption.
Value $700
Buy Now $1,400
Donated by Denise Watkins
---
 EVENT-ONLY TICKETS ARE FREE — REGISTER NOW FOR ACCESS
Questions:  Call the Box Office at 925.373.6800