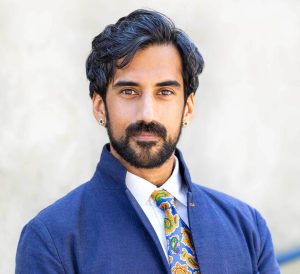 Dr. Siddhartha Shah, Curator of South Asian Art and Director of Education and Civic Engagement at the Peabody Essex Museum did an amazing job at walking the audience through the in-depth timeline of Partition and the emotional journey so many had to experience, and still go through, today.
For centuries art has been a way to express feeling, that everyone can interpret and understand in their own way. India gaining its independence from Britain, and experiencing one of the deadliest and largest mass migrations of all time, left people with emotions that they could only truly express through art. Long before this mass migration even took place, there was an even bigger divide between Britain and India themselves. The racial split between these two countries was so daunting, drawn on something as simple as the difference in skin color. Art pieces from Partition reveal the racial complexity that people were comprehending during these times with simple skin contrast between light and dark in their pieces. The light-colored figures were always positioned at a point of power and control over the dark-colored figures, which highlights the racial mistreatment the people of India were susceptible to, long before Partition had officially begun. For over 350 years, Britain felt superiority over India, while Indians were being made to feel as if they were lesser humans due to the visual and cultural differences between them and Britain. Gaining all of this knowledge from artifacts left by people going through such an intense struggle is moving and eye-opening for those who have the chance to see it themselves.
After 350 years of British rule, partition took place in 1947, when Britain decided to grant India its independence. With this decision came the idea of splitting the whole region into two territories, to minimize power. These territories are the nations of India and Pakistan today, and they function independently. Under the terms of this agreement, drawn significantly upon approximate religious borders, the Partition resulted in Muslims migrating to Pakistan and Hindus and Sikhs to India. This stripped both territories of previous protection that they had received from the British. This partition displaced 10 to 20 million people based on religion, leading to the largest migration and refugee crisis in history. Refugee numbers were so high they had to find space on the roofs and in engines of trains to migrate. The partitioning of this subcontinent meant everything was to be divided between India and Pakistan equally. Everything from heavy machinery down to office equipment and books was similarly counted and divided. The divides led to mass outbursts of violence and an estimated 200,000 to 2 million deaths. Seventy five years later, we have the opportunity to view art pieces from individuals who lived through Partition, and those who passed their stories on to the next generation, expressing the impact of this dark time in world history through the lens of the arts for all of us to view and feel and grow from as a society. 
While reviewing the art that people made during the devastating times of Partition and British rule, Siddhartha Shah was also telling a story that can be grabbed and related to almost everyone on this planet. The more we learn about each other, the more we learn that history has definitely repeated itself more times than not. We continually see people in positions of power attempt to minimize the ability of groups that may look or act differently from them. So many people and families have experienced a type of discrimination. Slowly immersing ourselves in each other's cultures and experiences will help us understand each other on a deeper and more personal, human level. 
Partition was also the start of great violence and sorrow among the people of India, that many generations and families do not even realize. Partition has always been a mass historical event that has been pushed under the rug.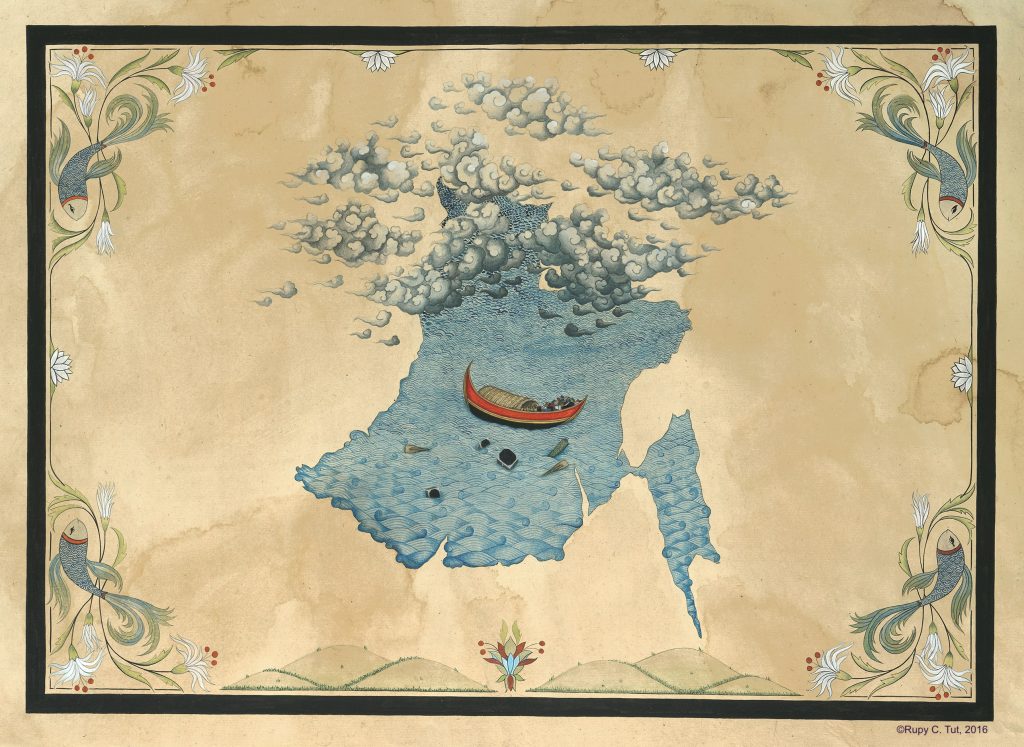 Many who personally experience events like this fear the response when it comes to sharing stories and accounts of such tragedy, when in reality we should embrace these stories and how they have shaped us today, so that we do not repeat the mistakes of the past. This mass migration brought a force of division throughout the people of India, which ultimately sparked violence and hatred between them. It took the British 6 weeks to draw up the new territory lines of Pakistan and India, and during this time emotions were boiling over due to the official granting of independence being different from what everyone anticipated. The feud that flowed between India and Pakistan still resonates today and has contributed to their lasting conflict. In his speech, Shah highlighted that feud, but also explored the idea of how such a great long-lasting conflict has created art pieces that we are able to feel so much from, 75 years later. The power of "what is possible when opposing forces work together" is something so efficacious, that we do not even realize it. In saying this I believe Dr. Shah was trying to share that the emotional art that came from this tragic event turned out to be something so striking and personable, taking back that pain and transforming it into something greater, for us to learn from in our shared humanity. We are able to experience these heightened emotions in a modern abstract way that can ultimately relate back to ourselves and our own struggles. Our individual stories can be reflected through the lens of this specific event, as history does sadly seem to repeat itself more times than not.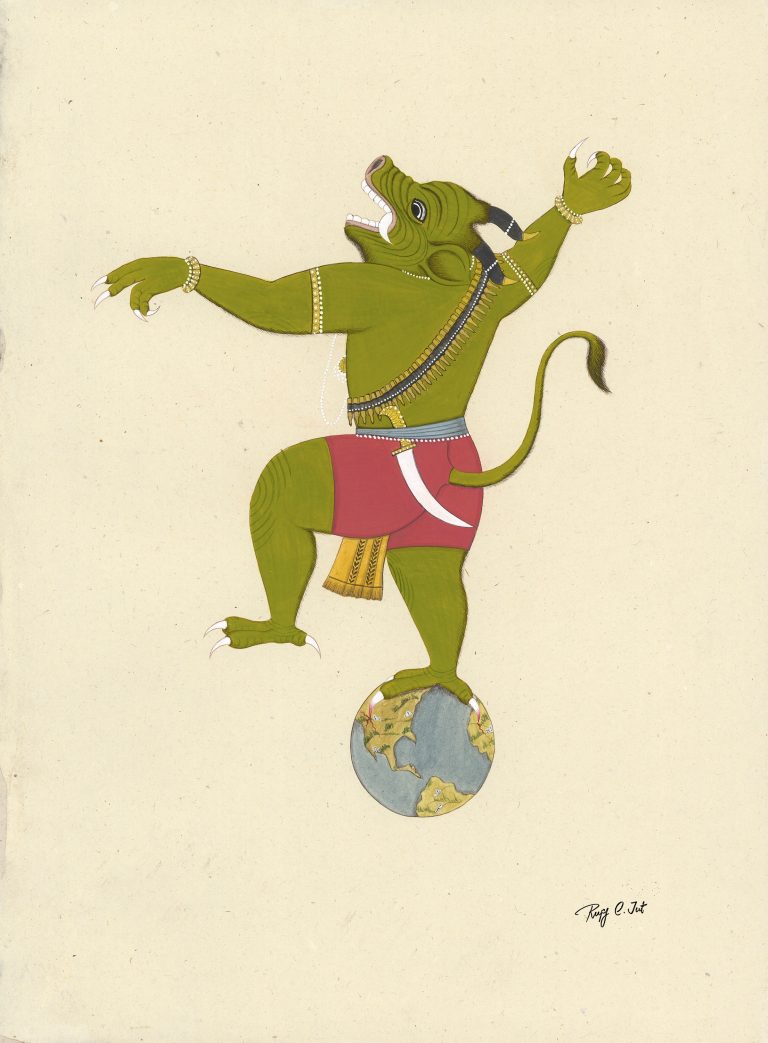 The feeling of belonging is something we all long for in life. We long to feel understood, to be heard when it comes to some of the harder experiences we have had to get through. SACHI and Dr. Shah did an amazing job of reminding us how it feels to belong again and what that truly feels like. In the upcoming performance Broken Seeds Still Grow, the audience no longer has to guess what it feels like to belong. This beautiful performance was made to bring light to the events happening all over the world causing problematic issues for so many groups of people. The opportunity to experience such tragedy and loss through a beautiful artistic performance lens is moving, and it helps transform the message, so that it sticks with the audience long after they have left the theater. This event that took place 75 years ago is still relevant and important, because similar events continue to arise today. We need to continue to learn from one another and take advantage of the chance to stop these events from taking place time and time again. By breaking this silence of partition we are able to bring together so many that have lived it and those who can relate to it, and we can come out of it as a stronger unit.
See Broken Seeds Still Grow at the Bankhead Theater in Downtown Livermore on Saturday, August 27th at 3pm. Adult tickets range from $20 – $60, students (21 and under) are just $10 and seniors (55+) are just $20. Click here to get tickets today. Groups of five or more save 20% off the regular adult ticket price – contact us at marketing@lvpac.org to arrange for your group seats.