Livermore, CA – (August 26, 2021) –  A new exhibit "Explorations in Colored Pencil IX" will open at the Bankhead Theater Gallery from September 1 through October 31, 2021.
The Colored Pencil Society of America, District Chapter 210 San Jose (CPSA DC210 San Jose), is the local chapter of the national CPSA organization, a nonprofit organization for colored pencil enthusiasts working to promote colored pencils as a fine art medium by sponsoring exhibitions and workshops, being involved in product research, and educating the public in general. The Organization strives to elevate the medium, educate others about it, and encourage innovation with its use.  A goal of CPSA is to bring awareness to the beauty and richness of colored pencil as a medium for creating fine art.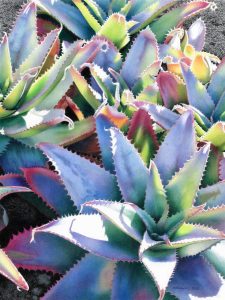 "Explorations in Colored Pencil IX" is open to theatergoers and by appointment to see the CPSA DC210 San Jose work and learn about the complexity and beauty that can be achieved with the colored pencil medium. There will be a Reception on Saturday, Sept 25 from 1:30-4:30 pm that is free and open to the public. 
The artists in this show range from professional, long-time colored pencil artists to those that are entering a large show such as this for the first time. This exhibition is an ideal opportunity for the community to see the beauty of the art that crosses many styles: realism, photorealism, impressionistic, abstract, etc., and innumerable subject matter. It is not at all unusual to see still lifes, botanical interpretations, portraits, nature studies, and even scientific illustrations, at a show of colored pencil work. The artists enjoy answering the common query of "That's really colored pencil?" with "Yes, it really is."
The show judge is Patsy Taylor, an artist living and working in the San Francisco Bay Area. She has a Master's degree in Fine Arts from the Academy of Art University in San Francisco and has dedicated over fourteen years to painting both plein air and in her studio while teaching in public schools, community programs, and privately. Ms. Taylor was raised in the Pasadena hills in Southern California, where she spent her youth developing a love for the outdoors and an appreciation for nature's beauty. Her work can be found in private, local, and international collections. She also exhibits locally in the San Francisco Bay Area and throughout Northern California.
The Bankhead Theater Gallery is located at 2400 First Street, Livermore. "Explorations in Colored Pencil IX" is free and open to the public Sat Sept 25 from 1:30-4:30, by appointment by contacting agiancola@livermorearts.org and for ticketed patrons during performances.
#    #    #
Livermore  Arts is an independent 501(c)3 non-profit offering wide-ranging programs that provide access to the arts for the Tri-Valley community and beyond. The Bankhead Theater and Bothwell Arts Center are home to nine resident performing arts companies and over 40 studio artists and cultural arts instructors. livermorearts.org