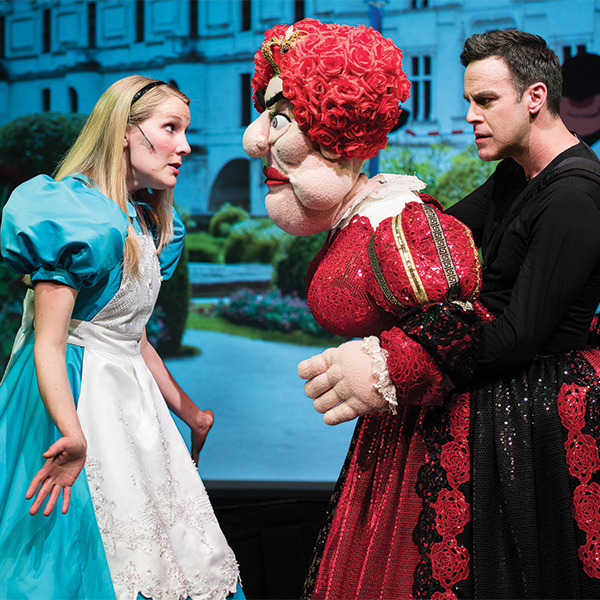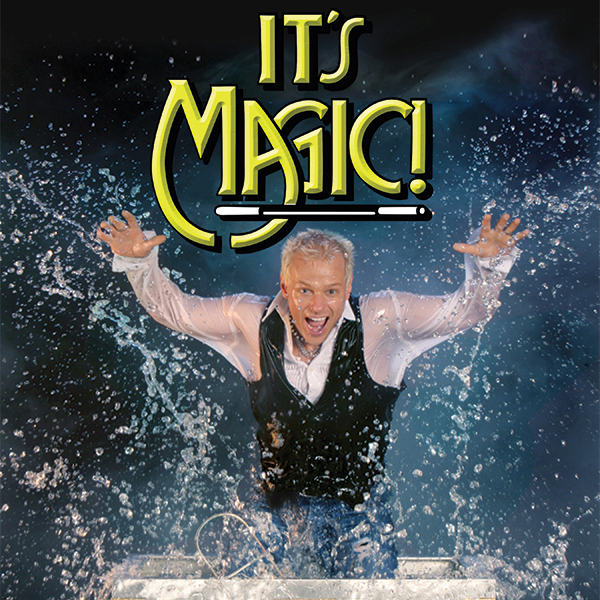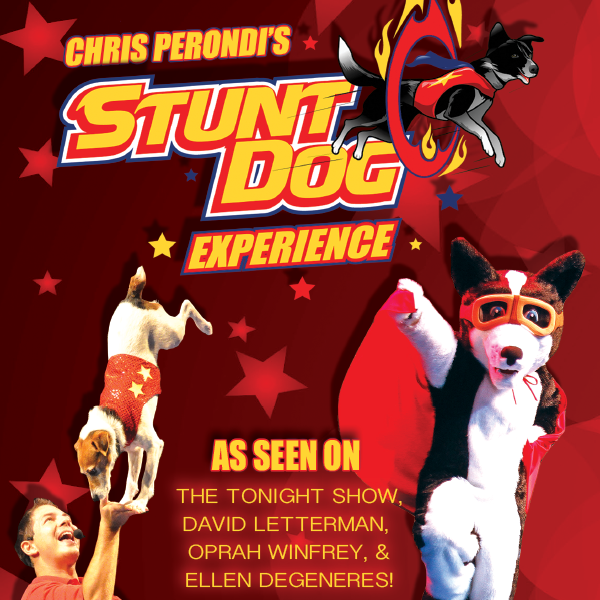 FOR IMMEDIATE RELEASE
Livermore Arts
Contact: Ruth Egherman (925) 583-2306 
 Bring The Fam to The Bankhead This Fall
Livermore, CA – (October 6, 2022) –
The Bankhead is excited to offer a number of exciting family shows and performances this autumn as part of its 15th Anniversary Season. From DLUX Puppets' charming and enchanting Alice in Wonderland on Sunday, October 16, to the mysterious and the marvelous It's Magic on Sunday, October 23, to Chris Perondi's breathtaking and impressive Stunt Dog Experience on Sunday, November 20, The Bankhead will be putting on several Sunday matinees for all ages, shows that families can enjoy and delight in together. All of these performances will be at the beautiful Bankhead Theater in Downtown Livermore.
With remarkable puppetry, clever digital scenery, and popular songs from past decades, the classic tale of Alice in Wonderland, and her journey through the marvelous world of the Mad Hatter, the Cheshire Cat, and the Queen of Hearts, becomes a fun musical adaptation for all ages in this visually engaging production by the nationally-recognized DLUX Puppets Company. In a feast for the eyes, all of the characters who encounter Alice are intricately engineered life-size puppets, hand-built and voiced by founder Derek Lux. The show's seven puppets, ranging in size from just two feet in height to over seven-feet tall, each took between 100 and 200 hours to construct. Derek is a multi-talented performer who originally began building the puppets while he was still starring in Beach Blanket Babylon in San Francisco. Digitally-projected scenery, created by Steve Axtell, helps tell the story with interactive images. Alice in Wonderland is excited to return to the Bankhead Theater by popular demand after a previous sold out engagement. While the production is designed to also teach children how to use the power of their words, thoughts, and feelings in a positive way, above all else, DLUX Puppets' Alice in Wonderland is an imaginative retelling of a familiar tale and an afternoon of genuine family fun, which Livermore Valley Arts is proud to present on October 16. Tickets are just $10 for students and $20 for adults.

One week later, the Bankhead will be transformed with Milt Larsen and Terry Hill's longest running magic revue in America, celebrating it's 66th Anniversary: It's Magic! With a dazzling all new show featuring several award winning stars of magic, comedy, variety, sleight of hand, and large stage illusions, a spectacular lineup of magicians and variety performers from Las Vegas, Europe, Asia, and Hollywood's famous Magic Castle showcases the best of the magic world in a show the entire family can enjoy. This "must for magic buffs of all ages" (LA Times) has been delighting magic enthusiasts for more than five decades, with a live stage show unique in that it features many of the top professional magicians worldwide, with each act carefully selected to represent the variety of the art of magic. Many of these performers are internationally recognized award-winners, direct from exotic showrooms around the world. The success of It's Magic! over half a century ago proved there was a genuine interest in the ancient art form of magic. This, in turn, gave Larsen the idea of forming a full-time private club for magicians and magic enthusiasts, and thus was born the Magic Castle, which opened its doors in 1963. Many credit this show as the spark that rekindled the resurgence of the art of magic in America. Parents who came to see It's Magic! as youngsters are now bringing their children and grandchildren to see this amazing line-up of famous magicians – prepare to be amazed and spellbound with your family on October 23 at The Bankhead!

A month later, The Bankhead will have another sensational show for all ages with Chris Perondi's Stunt Dog Experience, which is plain "Dog Gone Fun" for the entire family. With appearances on The Tonight Show, Animal Planet's Pet Stars, David Letterman, and Oprah Winfrey, this "troupe" is made up of all former rescues, adorable animal athletes that thrill with their delightful antics. Stunt Dog Productions is a family owned business led by husband and wife team Chris and Suhey Perondi. This family business originally started in 1999 and has since produced over 10,000 live shows, evolving into one of the largest touring dog acts in the world, with up four touring units serving the United States and Canada and casts of professional performers along with over a dozen talented pound pups each. Offering the world's first and original "stunt dog show," Stunt Dog Productions teams up with only the most humane and talented dog trainers and performers in the country. The Perondi's have brought dozens of trainers into their "Stunt Dog" family over the years and have assisted and coached numerous trainers in getting their start in the industry. All the dogs in the shows are trained using positive training methods with the use of a clicker and toy motivation, and they each have unique talents and signature moves to showcase, utilizing each dog's individual ability, athleticism, and intelligence. During the Experience, audiences will witness some of the most incredible stunts and behaviors ever performed by dogs. With amazing tricks, big-air stunts, comedy antics, dancing dogs, and athletic feats, it is the most entertaining show of its kind, a high-energy treat from some of the most talented dogs in the world, and they will be live on stage at The Bankhead to entertain the entire family with their doggone amazing tricks on November 20.

​The Bankhead Theater keeps COVID safety protocols in place with enhanced air circulation and no touch ticketing. Proof of vaccination is no longer required for entry at ticketed performances unless noted as part of a contractual obligation with the artist. Tickets for all shows in the 2022-2023 Bankhead Presents season are available online, by calling 925-373-6800, or at the box office windows. Other upcoming events families can enjoy together include Día De Los Muertos from Ballet Folklorico de Mexico de Carlos Moreno on Sunday, October 30, Nochebuena: A Christmas Spectacular on Tuesday, December 20, Somos Amigos – Songs on Common Ground on Sunday, March 19, and Mostly Kosher on Sunday, April 23. For a complete list of events, visit livermorearts.org.
#    #    #