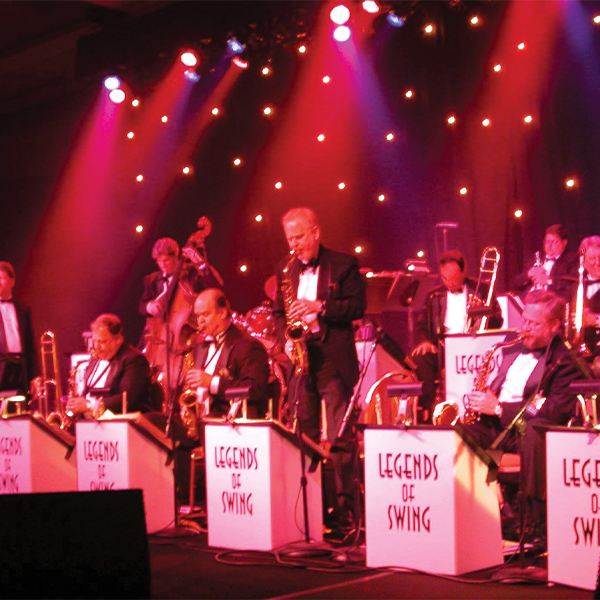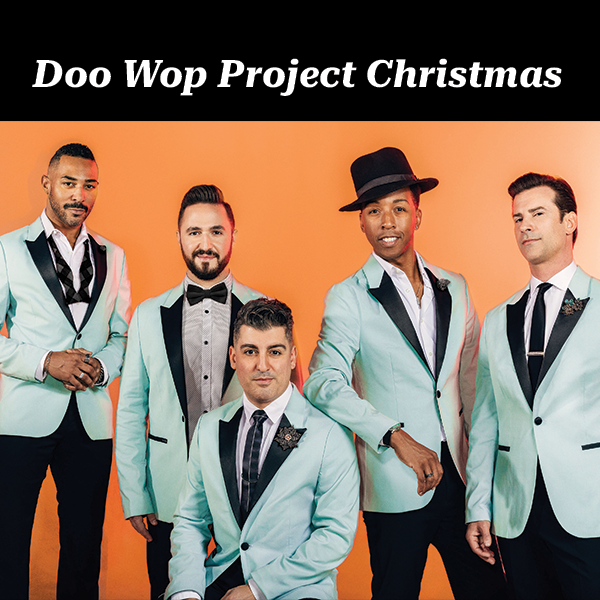 FOR IMMEDIATE RELEASE
Livermore Arts
Contact: Ruth Egherman (925) 583-2306 
Fabulous Golden Oldies Music Performances in the Coming Weeks at The Bankhead
Livermore, CA – (October 24, 2022) –
Before moving fully into holiday mode for its 15th Anniversary Season, The Bankhead is delighted to welcome to the stage some fabulous music performances and concerts in the coming weeks. From the Tribute to Count Basie and Duke Ellington bringing all the best of the big band era on Sunday, November 13, to old school meets new generation to ease on into the holidays with The Doo Wop Project Christmas on Sunday, December 4, The Bankhead will be ringing in December with these two boisterous and thrilling music concert matinees in the Tri-Valley. Both of these performances will be at the beautiful Bankhead Theater in Downtown Livermore.
Two of the very best big band leaders honored in one show! In the Tribute to Count Basie and Duke Ellington, there will be an array of talented musicians and artists bringing us back to a different era of music: The Mills Brothers, Gina Eckstine, and The Legends of Swing big band led by Gary Tole. Their biggest hits include "Take the A Train," "Satin Doll," "In a Sentimental Mood," "Don't Get Around Much Anymore," "One O'Clock Jump," and "April in Paris."  The Mills Brothers sang with both bands and had many hits, including " Glow Worm," "Paper Doll," "Up A Lazy River," and many more. Gina Eckstine is the daughter of band leader and vocalist Billy Eckstine and sings her father's hit recordings, including his #1 hits "I Apologize" and "Prisoner of Love." Come watch these artists come together in one amazing show at The Bankhead on November 13.
From classic Doo Wop to modern hits, The Doo Wop Project Christmas begins at the beginning: tracing the evolution of Doo Wop from the classic sound of five guys singing harmonies on a street corner to the biggest hits on the radio today, infused with a holiday theme in time for the season. In their epic shows, The Doo Wop Project takes audiences on a journey featuring foundational tunes from the Crests, Belmonts, and Flamingos through the vocal artistry of Smokey Robinson, The Temptations, and The Four Seasons all the way to DooWopified versions of modern hits from Michael Jackson, Jason Mraz, Maroon 5, and Sam Smith. Featuring stars from the Broadway hits Jersey Boys, Motown: The Musical, and A Bronx Tale, The Doo Wop Project brings unparalleled authenticity of sound and vocal excellence to recreate—and in some cases entirely reimagine—the greatest music in American pop and rock history, and they will help The Bankhead ring in the holidays on December 4.

The Bankhead Theater keeps COVID safety protocols in place with enhanced air circulation and no touch ticketing. Proof of vaccination is no longer required for entry at ticketed performances unless noted as part of a contractual obligation with the artist. Tickets for all shows in the 2022-2023 Bankhead Presents season are available online, by calling 925-373-6800, or at the box office windows. For a complete list of events, visit livermorearts.org.


#    #    #