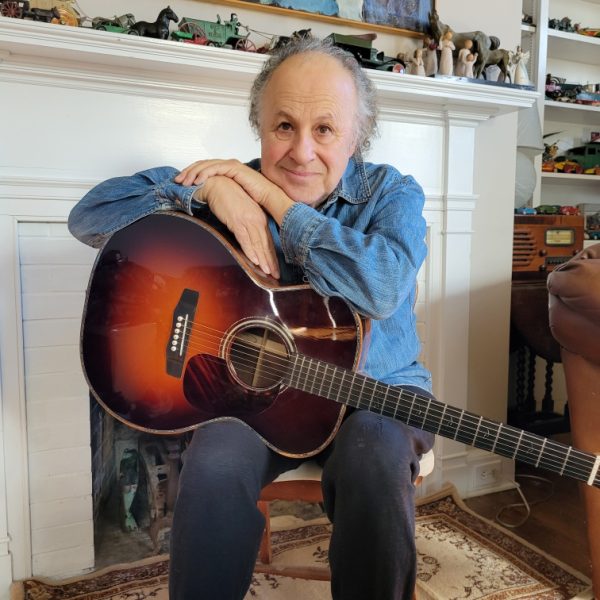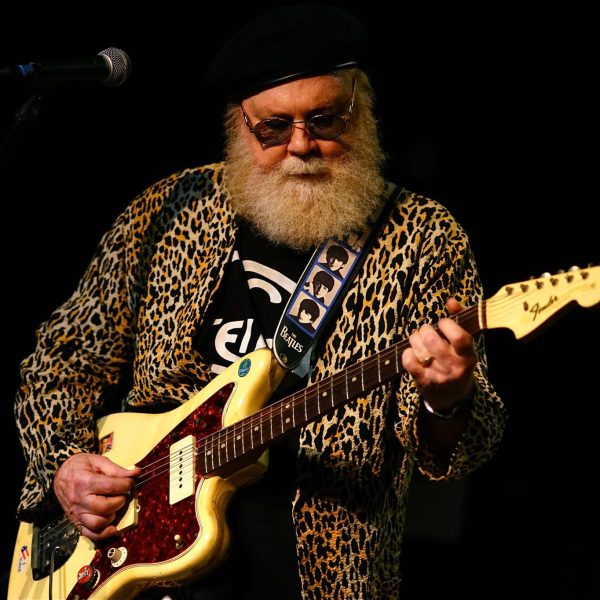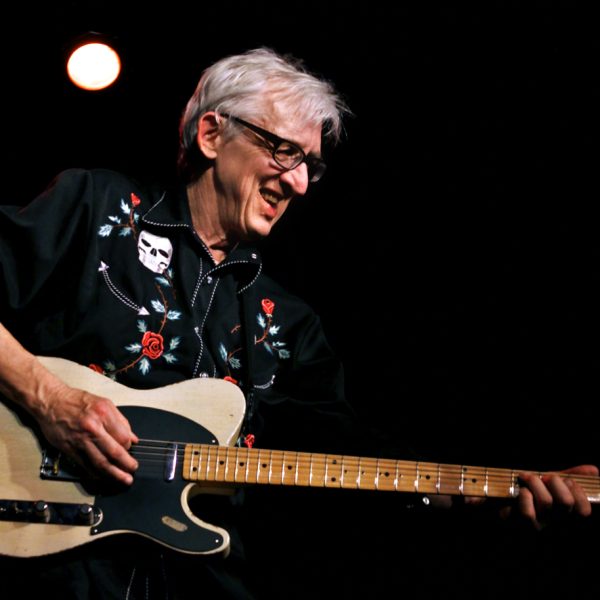 FOR IMMEDIATE RELEASE
Livermore Valley Arts
Contact: Ruth Egherman (925) 583-2306 
The Bankhead Hosting First-Ever George Bowen
Master Guitar Summit This March
Livermore, CA – (January 11, 2023) –
Livermore Valley Arts is honored to have The Bankhead selected as the venue for the first-ever George Bowen Master Guitar Summit. George Bowen of Pleasanton is a beloved Tri-Valley luthier and guitarist, who came up with the idea of "world class guitarists performing in the home-town of the guitar maker who built their guitars." This event is more than just for guitar fans, but also for those curious about guitar-making and local art, and the history and craftsmanship that goes into building these powerful instruments, a concert by a couple of the top guitarists in the country and a demonstration of local art by a long-term Pleasanton resident. Mid-last year however, Bowen was diagnosed and is currently being treated for a rare neurological disease similar to ALS (Lou Gehrig's disease). Supporting specifically the fight for a cure for ALS, a number of nationally-renowned Bowen guitar players have decided to come together to realize Bowen's idea, with proceeds from this benefit event supporting the ALS CURE Project. The Tri-Valley Community is invited to come out and support this important cause, and delight in a night of music on Wednesday, March 15 at the beautiful Bankhead Theater in Downtown Livermore.
The George Bowen Master Guitar Summit will be one of the rarest opportunities to see so many of the world's most accomplished guitarists on stage together on the West Coast, playing styles spanning Country, Blues, Pop, Rock, Folk, and even some Jazz. The audience can expect to hear highlights from the recordings featured by these artists, potentially including: Simon & Garfunkel, Paul Simon, Bob Dylan, James Taylor, John Sebastian, Merle Haggard, and Johnny Cash. Bowen guitar-playing legends Arlen Roth, Jim Soldi, Bill Kirchen, and Redd Volkaert appearing at the guitar summit have some incredible backgrounds:

Arlen Roth, or the Master of the Telecaster, is a guitar legend considered one of the most influential guitarists of all time, who has toured the world with countless acts and recorded with them as well. This includes artists such as Simon and Garfunkel, Bob Dylan, John Prine, Phoebe Snow, Levon Helm, Ry Cooder, John Sebastian, Janis Ian, Eric Andersen, The Bee Gees, and many more.

Jim "Cactus" Soldi was a top Nashville studio musician who Marty Stuart recommended to replace himself in Johnny Cash's band, and he spent several years touring and recording with Cash. Jim left Johnny's band after Albert Lee (whom Eric Clapton calls the world's best guitarist) recommended Jim to join Ricky Skaggs' band, with whom he played for several years. Cash himself had called Jim the "best guitar player in the business."

Bill Kirchen is a founding father of Commander Cody, and his Lost Planet Airmen and his diesel-fueled licks drove Hot Rod Lincoln into the Top 10 nationwide. Bill went to the Grammys in 2001 for Country Instrumental Of The Year with his chicken-pickin' composition Poultry In Motion, beat out by the great Earl Scruggs. He has recorded with Elvis Costello, Emmylou Harris, Nick Lowe, Dan Hicks, Maria Muldaur, Hoyt Axton, Hazel Dickens, Gene Vincent, and Link Wray. His recent disc, Transatlanticana, cracked the Americana Radio Chart Top 10 in 2018. Bill has released well over 2 dozen albums from the Commander Cody catalog on through his current 12 releases on the Proper and Last Music Company labels.

Redd Vokaert won a Grammy for his own work in 2009, after making an international name for himself as lead guitarist with the great country legend Merle Haggard. His interpretation of the classic Roy Nichols guitar style led to a quote in Guitar Player magazine by Merle: "When I close my eyes I sometimes hear Roy Nichols playing over there, and that has never happened before." He has released four CDs on his own and recorded and/or played guitar live with a host of world-class artists.

While George Bowen's musical roots included time in the LA music scene in the late 70's recording and socializing with many of the great musicians of the era, he left for a more stable life in the Tri-Valley and hasn't looked back. A man of strong faith and desire to be at home and not on the road, music shifted from vocation to avocation. From his home in Northern CA, he has raised a musical family and remained active in performing, recording, producing, writing, and arranging, and more recently, building acoustic guitars. George has performed or recorded with many great musicians including Kenny Loggins, Poco, Jim Keltner (Steely Dan, Paul Simon), Sneaky Pete Kleinow (Linda Ronstadt, Flying Burroto Brothers), Adrian Tapia (Boz Skaggs), John Best (Glen Miller Orchestra), and others.

The ALS CURE Project was founded in 2019 by Mike Piscotty and Stephen Piscotty in honor of Gretchen Piscotty, with the sole purpose of finding a cure for ALS. Their mission is to conduct foundational research to identify the ALS disease mechanism and ALS biomarkers to enable pharmaceutical and biotechnology companies to develop the ALS cure. All proceeds of this concert will be donated to the ALS CURE Project. Get your tickets today for an evening of stellar guitar players from the masters themselves and be a part of finding a cure for ALS; a disease that touches too many of us. Don't miss this rare opportunity to see so many of the world's most accomplished guitarists and support an important cause on one stage at The Bankhead on March 15.

The Bankhead Theater keeps COVID safety protocols in place with enhanced air circulation and no touch ticketing. Proof of vaccination is no longer required for entry at ticketed performances unless noted as part of a contractual obligation with the artist. Tickets for all shows in the 2022-2023 Bankhead Presents season are available online, by calling 925-373-6800, or at the box office windows. For a complete list of events, visit livermorearts.org.
#    #   #