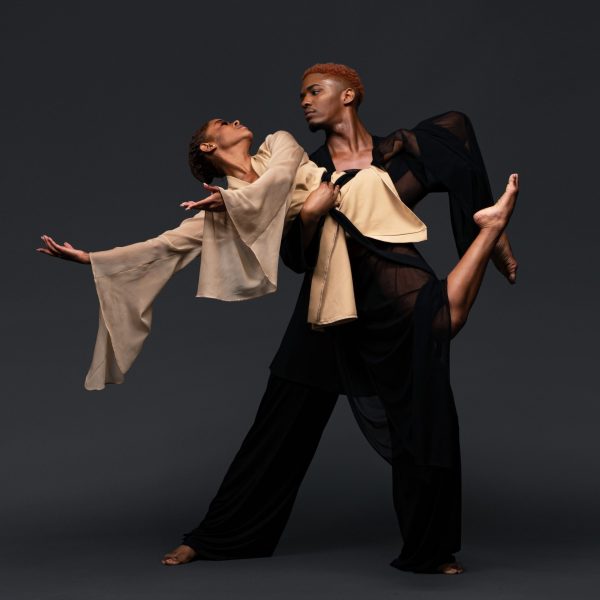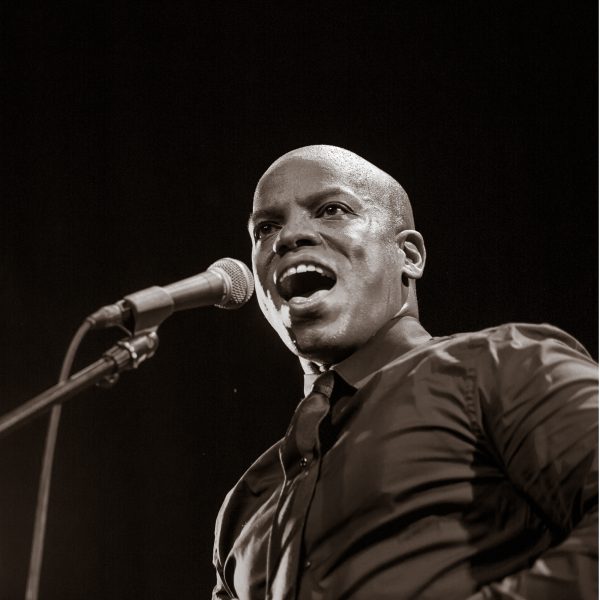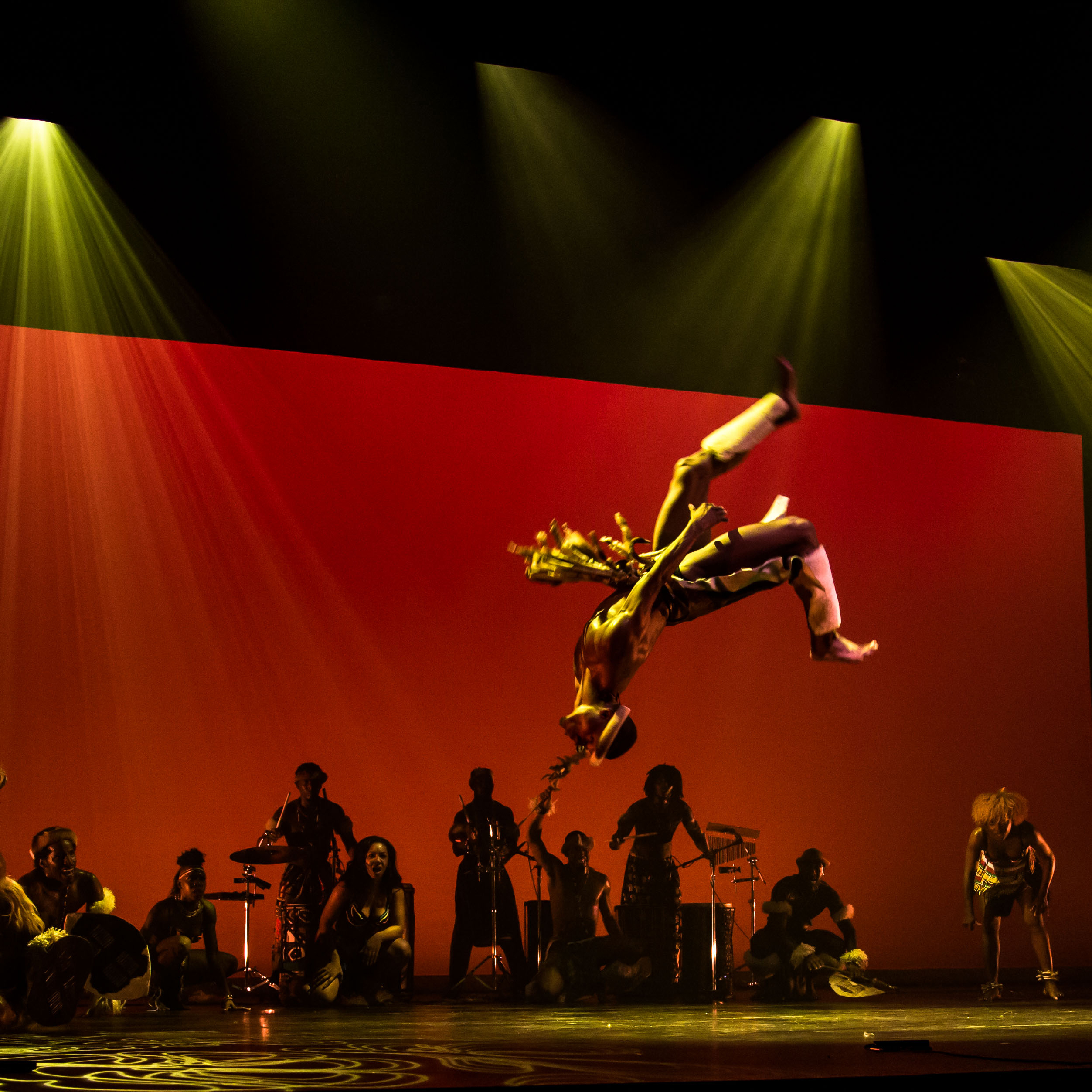 FOR IMMEDIATE RELEASE
Livermore Valley Arts
Contact: Ruth Egherman (925) 583-2306 
Celebrate Black History Month with a Variety of Offerings at The Bankhead
Livermore, CA – (January 27, 2023) –
Livermore Valley Arts is joining in the Black History Month celebration this February with a month of events that will uplift and champion black artists and stories. From fabulous and moving dance shows with Cleo Parker Robinson Dance's The Four Journeys on February 9 and Step Afrika! on February 23, to a music journey courtesy of star performer Darrian Ford in The Cooke Book: The Music of Sam Cooke on February 18, The Bankhead has a month full of performances that will entertain as well as educate on black artists, talent, and stories. These thrilling performances will take place at the beautiful Bankhead Theater in Downtown Livermore.


Kicking off our February celebration, Cleo Parker Robinson Dance (CPRD) is a cultural ambassador, infusing vitality, innovation, and education into every community they touch—around the corner and around the globe, and is internationally esteemed as one of America's foremost modern dance companies. "Every action [CPRD] performs is done with the intent to transform ourselves and others; to give a voice to the voiceless; to leave a lasting legacy of excellence and understanding." CPRD became a 501(c)(3) Not-for-Profit organization in 1974, continuing to build upon its dance school and ensemble origins. In four decades, CPRD has developed into an internationally esteemed organization that operates beyond the traditional performing arts model. There are four pillars of the organization, namely, the CPRD Ensemble, Academy, Theatre, and Education programs. Working in concert, CPRD programs have created an oasis where a varied population—by gender, race, age, and ethnicity—gather to study and appreciate a modern, cross-cultural approach to creative community development. Under the direction of Cleo Parker Robinson, the Ensemble performs a dynamic body of works inspired by the African American experience and rooted in ethnic and modern dance traditions worldwide. Legendary and emerging artists alike are drawn by the spirit of the company to create works that transcend the boundaries of culture, class, and age while unequivocally communicating the complexity of the human condition. Seen by an estimated 2,000,000 fans throughout the United States and more than 20 countries on five continents, CPRD continues to be a leader in dance innovation and the promotion of American dance heritage. Using the universal language of dance to honor the African Diaspora, explore the human condition, champion social justice, unite people of all ages and races, and ultimately celebrate the complexity of life through movement, Cleo Parker Robinson Dance's program at The Bankhead will be a new ballet conceived by Maestra Amalia Viviana Basanta Hernandez, Artistic Director of Ballet Folklorico de Mexico, that examines the confluence of culture in Mexico from its diverse Indigenous heritage to the historical influences of European, African, and Asian infusions, entitled The Four Journeys. This celebration of our global community will kick off Black History Month at The Bankhead on February 9.
For those looking for something local on the holiday weekend, The Cooke Book: The Music of Sam Cooke is a celebration of Sam Cooke's innovative (but too brief) career that blazed a trail for Aretha Franklin, Curtis Mayfield, Marvin Gaye, Rod Stewart, Smokey Robinson, and many other giants of Soul Music. The show includes more than twenty songs from the legendary singer/songwriter that seamlessly highlight Cooke's musical journey from Gospel golden boy, through his transition into an international Pop sensation, his remarkable Jazz and Blues interpretations from his triumphant Copacabana appearance, and his lasting legacy. A Chicago son, like Cooke himself, Darrian Ford performs these timeless and classic melodies with expanded and re-invigorated arrangements that hold stylistically true to the era, while his "… scorching vocals send you searching for your soul" (The Chicago Tribune). Urban Milwaukee said, "Ford delivered faithfully throughout the night, but with "Change is Gonna Come," he transcended. The Triangle Theater Review said, "Ford not only turns in remarkable performances, recreating some of Cooke's distinctive mannerisms but captures the charisma and infectious energy of the celebrated Soul singer pioneer." The Bankhead is thrilled to bring this charismatic performance on February 18 to Downtown Livermore.
Founded in 1994 by C. Brian Williams, Step Afrika! is the first professional company dedicated to the tradition of stepping. Under Mr. Williams' leadership, stepping has evolved into one of America's cultural exports, touring more than 50 countries across the globe. Step Afrika! now ranks as one of the top ten African-American dance companies in the United States. Step Afrika! blends percussive dance styles practiced by historically African American fraternities and sororities; traditional West and Southern African dances; and an array of contemporary dance and art forms into a cohesive, compelling artistic experience. Performances are much more than dance shows; they integrate songs, storytelling, humor, and audience participation. The blend of technique, agility, and pure energy makes each performance unique and leaves the audience with their hearts pounding. Additionally, Step Afrika! promotes stepping as an educational tool for young people, focusing on teamwork, academic achievement, and cross-cultural understanding. The Company reaches tens of thousands of Americans each year through a 50-city tour of colleges and theatres and performs globally as Washington, DC's one and only Cultural Ambassador. Step Afrika! has earned Mayor's Arts Awards for Outstanding Contribution to Arts Education (2005), Innovation in the Arts (2008), and Excellence in an Artistic Discipline (2012); and performed at the White House for President Barack Obama and the First Lady. Step Afrika! is featured prominently at the Smithsonian's new National Museum of African-American History & Culture with the world's first stepping interactive. In 2017, Step Afrika! made its Off-Broadway debut with the critically-acclaimed production, The Migration: Reflections on Jacob Lawrence and The Bankhead is beyond excited to bring such an esteemed company to perform right here in the Tri-Valley on February 23.

The Bankhead Theater keeps COVID safety protocols in place with enhanced air circulation and no touch ticketing. Proof of vaccination is no longer required for entry at ticketed performances unless noted as part of a contractual obligation with the artist. Tickets for all shows in the 2022-2023 Bankhead Presents season are available online, by calling 925-373-6800, or at the box office windows. For a complete list of events, visit livermorearts.org.
#    #   #