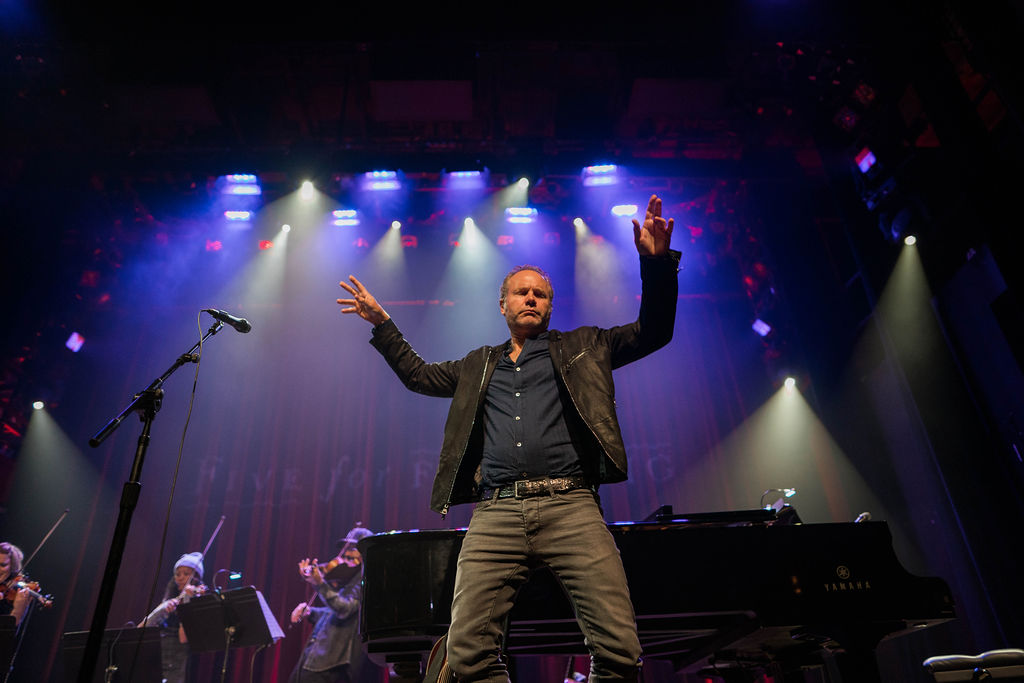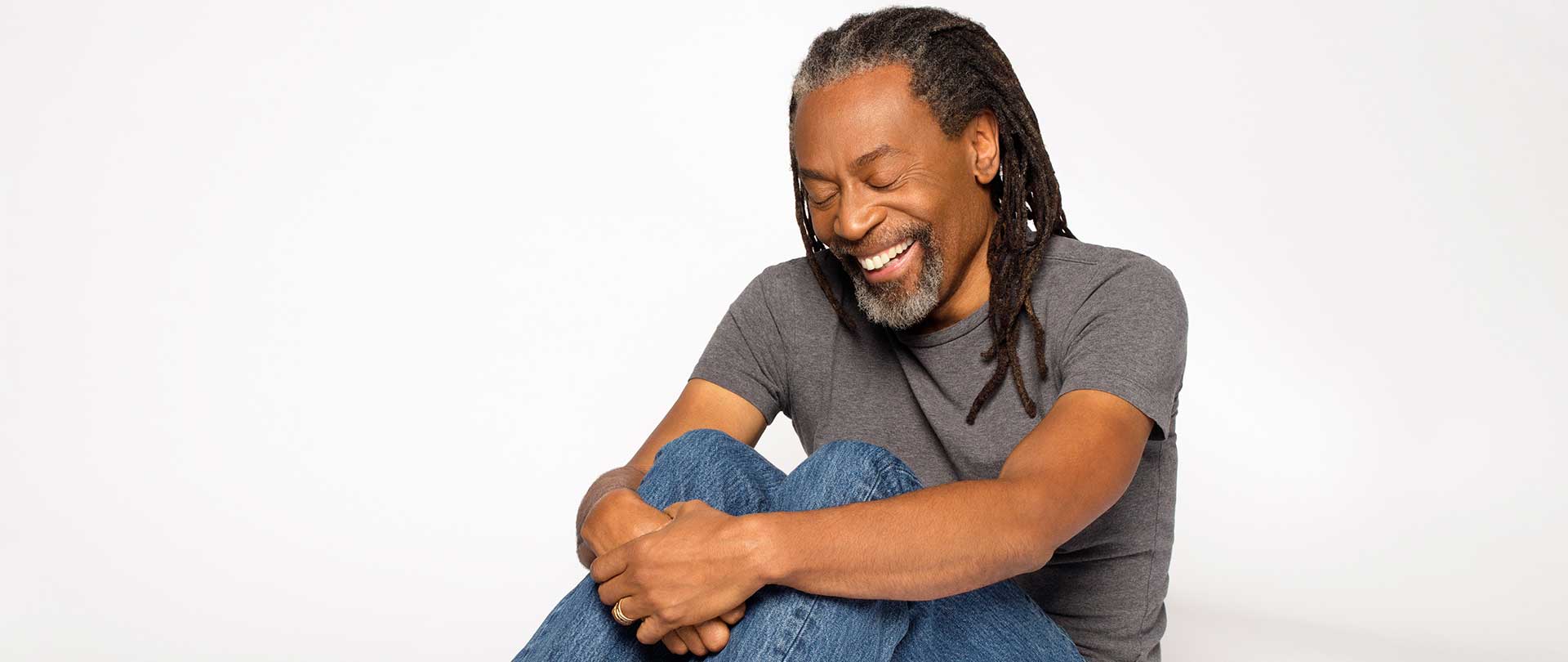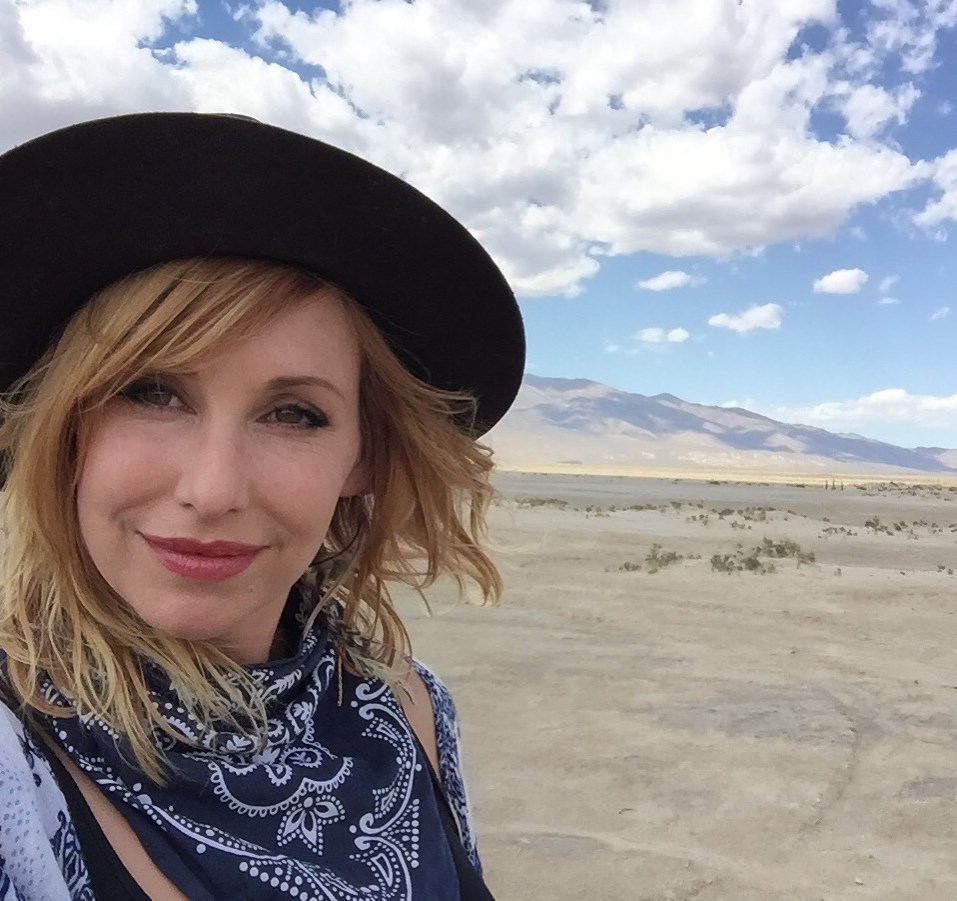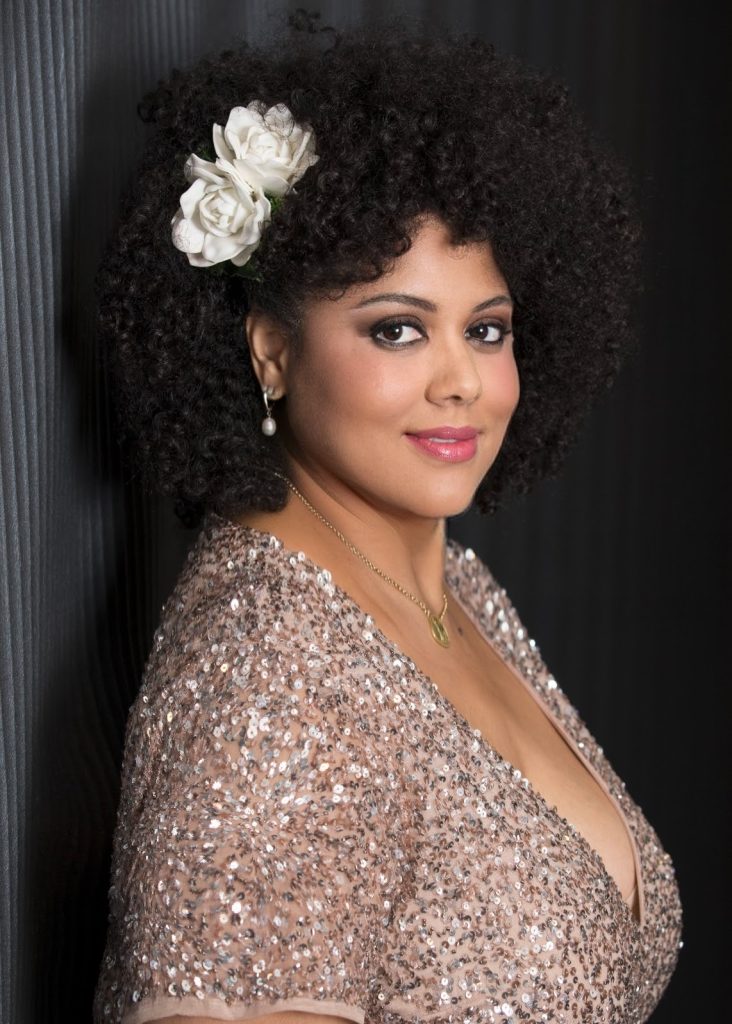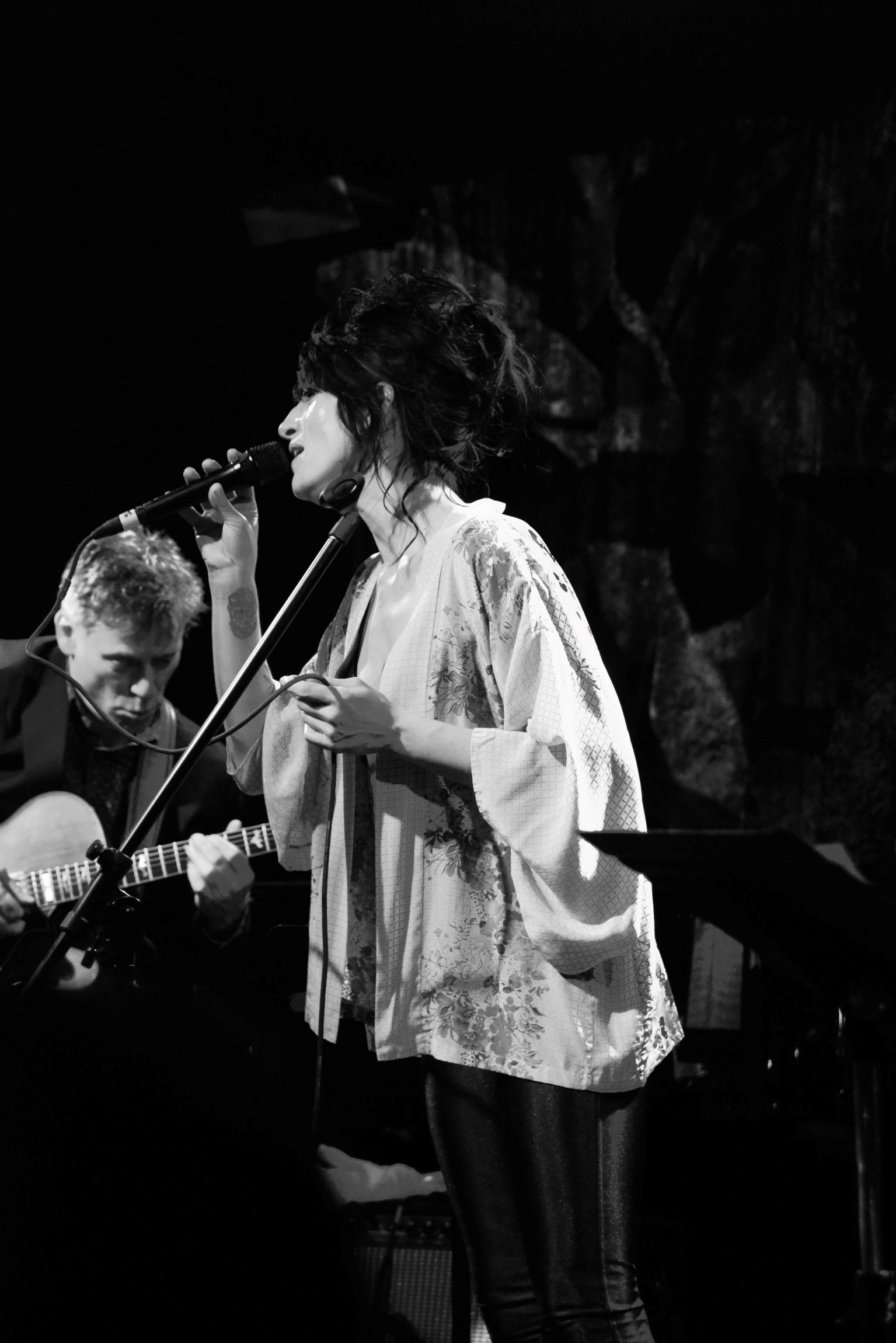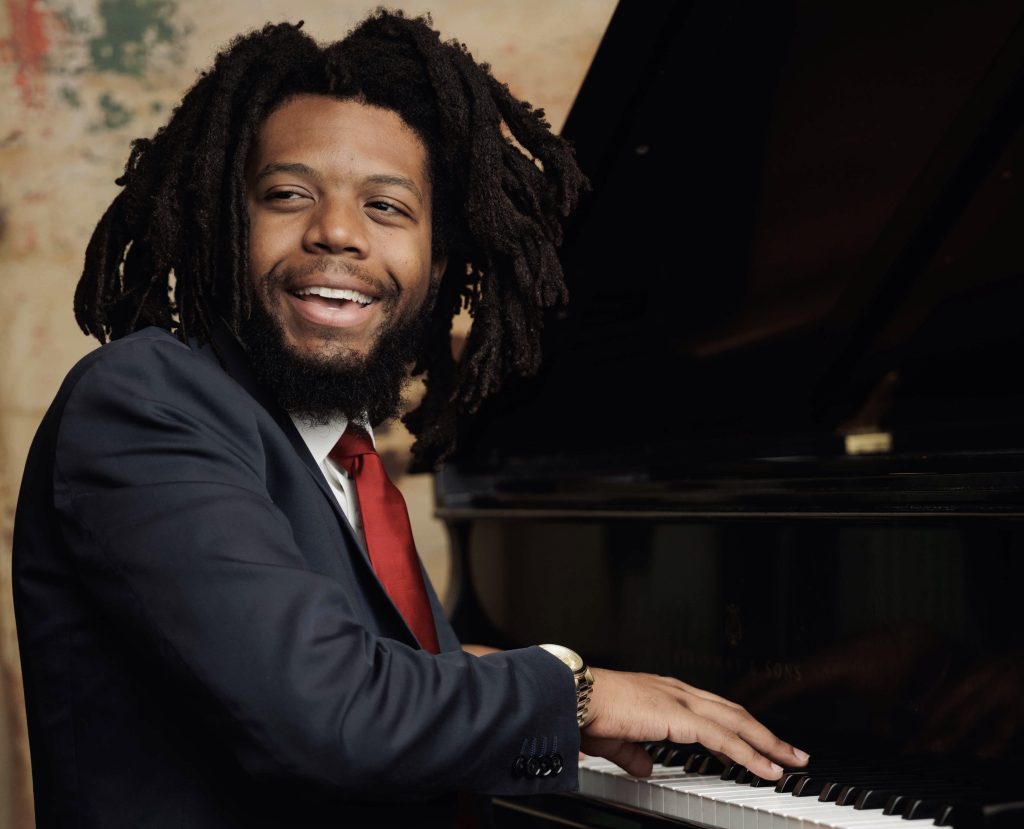 FOR IMMEDIATE RELEASE
Livermore Arts
Contact: Ruth Egherman (925) 583-2306 
Nostalgia Beautifully Kicking Off the 2023-2024 Bankhead Presents Season
with Starry Tri-Valley Performances
Livermore, CA – (August 4, 2023) – Immediately after the official 2023-2024 Season Opening with star headliner Jason Alexander, Livermore Valley Arts is thrilled to launch its Bankhead Presents lineup with stars and shows that call back to memories of the past, but with modern-day talents. From a powerful and passionate evening of music with singer-songwriter Five for Fighting with String Quartet on Friday, September 15, to an afternoon of music unlike any other at Bobby McFerrin: Motion on Saturday, September 16, the new Bankhead Presents lineup will be taking off strongly. Followed up with a personality who many remember from MythBusters, An Evening with Kari Byron—Crash Test Girl on Thursday, September 28, and the music of our families and our childhoods at When You Wish Upon a Star: A Jazz Tribute to 100 Years of Disney on Friday, September 29, The Bankhead will be starting its new season with delights for the ears and the heart, for all ages, right here in the Tri-Valley. These exciting events will be at the beautiful Bankhead Theater in Downtown Livermore.
The heartfelt and captivating Five For Fighting is returning on tour to play a series of intimate String Quartet shows in California this September with world-renowned musicians, and The Bankhead is elated to be on the list of West Coast venues, with its intimate and acoustically superb setting. After a massively successful recent national run with the Barenaked Ladies' Last Summer on Earth tour as well as some special headline dates, Grammy-nominated, platinum-selling artist Five For Fighting's intimate string quartet shows will be bringing top musicians, including Tony-Award-winning concertmaster and co-orchestrator of Moulin Rouge! The Musical Katie Kresek (Violin), Grammy-nominated Jeremy Kittle (Violin), and Broadway's Chris Cardona (Viola) and Peter Sachon (Cello). Five For Fighting (AKA John Ondrasik) says, "I'm thrilled to be back on the road with the incredible Five for Fighting string quartet. To perform nightly with world-class musicians […] adds a dynamic and energy that often leaves me spellbound. Along with popular songs "Superman" and "100 Years," we pull songs from my catalog with orchestrations from legendary composers such as George Del Barrio and Paul Buckmaster. The intimate nature of the evening allows me to go behind the music with stories and sagas while there is always a surprise or two in store. We pride ourselves on presenting an experience for all ages and all walks of life…History Starts Now!"
Beginning with his first hit single, "Superman (It's Not Easy)," Five For Fighting has released six studio albums, including the platinum-certified America Town and The Battle for Everything, and the top-10 charting Two Lights, along with an EP and live albums. Ondrasik has penned major hits, including the chart-topping "100 Years," "The Riddle," "Chances," "World," and "Easy Tonight," which have earned tens of millions of streams and placed him as a top-10 Hot Adult Contemporary artist for the 2000s. The reflective "100 Years" has joined "Superman (It's Not Easy)" as part of the American Songbook and continues to stand the test of time at weddings, birthdays, graduations, memorials, and many a home video. Five For Fighting's music has also been featured in more than 350 films, television shows, and commercials, including the Oscar-winning The Blind Side, Hawaii Five-O, The Sopranos, and the CBS drama, Code Black. Ondrasik's passion for supporting humanitarian efforts and freedom has been a longstanding commitment for the artist as well. Ondrasik recently traveled to Kyiv to film a music video of his new song "Can One Man Save the World?" with a Ukrainian Orchestra, the song was inspired by the courage of President Volodymyr Zelenskyy and the people of Ukraine, and the video went viral worldwide. Ondrasik's charity site www.whatkindofworlddoyouwant.com, inspired by his song "World," has seen fans uploading videos showing their respective interpretations of a better world, an initiative that has raised more than $250,000 for five designated charities – Augie's Quest, Autism Speaks, Fisher House Foundation, Save the Children, and Operation Homefront. But perhaps his biggest achievement is performing "Superman" at the 2001 Concert for New York, a benefit show at Madison Square Garden that honored first responders and the fallen about a month after the tragic September 11th attacks. Ondrasik performed alongside other big-name artists like Paul McCartney, The Who, Elton John, Billy Joel, and dozens more. Livermore Valley Arts is honored to kick off the Bankhead Presents season with this passionate and generous singer-songwriter on September 15. Tickets are already selling fast.
The next afternoon at a special matinee performance, The Bankhead is thrilled to welcome celebrated music star and 2023 Recording Academy® Lifetime Achievement Award Winner Bobby McFerrin. A 10-time GRAMMY Award-Winner, McFerrin has blurred the distinction between pop music and fine art. His exploration of uncharted vocal territory inspired a whole new generation of a cappella singers and the beatbox movement. From his trailblazing, solo a cappella performances to his inspired collaborations with Chick Corea and Yo-Yo Ma, his iconic global No. 1 hit "Don't Worry, Be Happy" and his work conducting top-tier orchestras, McFerrin's calling has always been to connect people through the unlimited possibilities of music. McFerrin redefined the role of the human voice with his experiments in multi-tracking, his collaborations, his improvising choir Voicestra, and his legendary solo performances. At this afternoon of unforgettable music, McFerrin will be accompanied by a full band and the Tri-Valley's own Valley Concert Chorale, using his stunning vocal range and incredible ability to improvise to captivate audiences with a unique style and infectious energy. The Bankhead looks forward to this incredible musical legend, who will foster listening and community through circle songs (improv vocalizations) in Livermore on September 16. Tickets are already selling fast.


Towards the end of the month, LVA is kicking off its first year presenting the Rae Dorough Speaker Series with an exciting voice: For two decades, Kari Byron has been a strong presence in reality-based science and adventure television. She is best known as a host on Discovery Channel's MythBusters but has gone on to host and produce shows spanning several networks. Currently, Crash Test World, which she hosts and produces, is both airing globally on Discovery networks and is streaming on EXPLR-media.com. The show is named after her book Crash Test Girl, An Unlikely Experiment in Using the Scientific Method to Answer Life's Toughest Questions. Kari's passion for smart entertainment has led her around the world, speaking on the role of STEAM (Science, Technology, Engineering, Art, Mathematics) programming on television and the internet. There will be insightful takeaways on September 28 for both those who recall growing up with Byron on their screens and those who are new to her Crash Test world.
After exploring our nostalgia through music and television, The Bankhead will bring Livermore to the movies the next day with something for the entire family. Closing out September, audiences are invited to come to The Bankhead for an unforgettable evening as we celebrate a century of Disney through the lens of Jazz. At When You Wish Upon a Star: A Jazz Tribute to 100 Years of Disney, from Snow White to Lady and the Tramp, Mary Poppins, and Toy Story to The Jungle Book, popular songs from these famous films have been interpreted and recorded by Disney music fans such as Louis Armstrong, Miles Davis, Dave Brubeck, Dianne Reeves and many more. "Someday My Prince Will Come," "He's a Tramp," "Everybody Wants to be a Cat," and "The Bare Necessities" are just a few of the iconic songs which will be celebrated as audiences are treated to a look back on the impact of jazz on 100 years of Disney magic on September 29. When You Wish Upon a Star will be performed by the newly created house band of The National Jazz Museum in Harlem, featuring some incredible talents who will bring these famous songs to life for the Tri-Valley:

Sean Mason (Pianist and Musical Director) is a jazz pianist and composer based in New York City, who quickly emerged as one of the premier talents of his generation. Born and raised in Charlotte, North Carolina, Sean took to the piano at age 13, teaching himself to play by ear the music of his upbringing; gospel, R&B & soul, which quickly evolved into a highly original jazz style. Sean's unique voice in jazz is steeped in southern culture, giving extended time for groove without needing to fill in the space and displaying a range of vocabulary far beyond his years. As a bandleader, Sean leads two groups, the Sean Mason Trio based in Charlotte and the Sean Mason Quintet in New York. Both groups play Sean's original music which has been described as highly melodic, swinging gospel jazz; as Sean puts it, "my purpose is to play dance music." Folk music, stride piano, and the style of Sean's early hero Ray Charles are the main ingredients in a stew that is greater than the sum of its parts. As jazz legend Branford Marsalis said of Mason, "I told my brother [Wynton Marsalis, director of Juilliard Jazz], 'be on the lookout for this kid.'" Upon arrival in New York, Sean hit the ground running, quickly securing jazz club residencies for his groups, as well as sideman work with such luminaries as Wynton Marsalis, Catherine Russell, Herlin Riley, and many more; all while completing his studies at Juilliard. A major stepping stone occurred when NPR's influential multimedia show "Jazz Night In America" chose Sean among 5 musicians for their "Youngbloods" series. Penetrating even further into popular culture, Sean was recently featured on Branford Marsalis' film score to the highly acclaimed Netflix production of August Wilson's Ma Rainey's Black Bottom. As Sean continues touring the world as a bandleader and sideman while fitting in near-constant session work, the future is bright.
Kim Nalley (Vocalist), awarded "Most Influential African American in the Bay Area" in 2005 and "Best Jazz Group" in 2013, is already being called "legendary" and "San Francisco institution." Vocally, she has pipes to burn, packing a 3½ octave range that can go from operatic to gritty blues on a dime, a projection that can whisper a ballad yet is capable of filling a room with no microphone, and the ability to scat blistering solos without ever losing the crowd's interest or the intense swing. Dr. Kim Nalley was discovered by San Francisco Symphony conductor Michael Tilson Thomas, singing to packed audiences live with no amplification, inviting her to sing with a program of Gershwin with the San Francisco Symphony. Subsequently, she became a Rounder Records recording artist and went on a worldwide tour, gracing concert halls from Moscow to Lincoln Center and festivals from Umbria Jazz to Monterey Jazz, garnering effusive international press, awards, and ranking high on the Jazz charts and Gavin Report for her many albums. Nalley had a solid background in classical music before switching to Jazz for the freedom it provided. A true Renaissance woman, Nalley has been a featured writer for JazzWest and SF Chronicle's City Brights, shortlisted for a Grammy nomination, a produced playwright, an avid Lindy Hop & blues dancer, and the former jazz club owner of Jazz at Pearl's. As a playwright, she has written Ella: the American Dream (2008), a bio-musical about Ella Fitzgerald, and as an actress, she portrayed Billie Holiday in the dramatic play Lady Day in Love, Blues Speak woman in Zora Neale Hurston's Spunk, and has starred in Teatro Zinzanni as Madame Zinzanni, a role subsequently filled by Joan Baez and Sandra Reeves-Phillips. She earned her Ph.D. in history at UC Berkeley and is a published scholar. She was shortlisted by Downbeat Critics Poll in 2017 as a "Rising Star" (Deserving Wider Recognition). Dr. Kim Nalley's dissertation "GI JAZZ: African Americans as Artists and Occupiers in post-WWII Germany" details the German chittlin' circuit that popped up on and around Military bases, how some Jazz musicians chose to stay in Europe to become ex-pats, interracial relationships and tells the story of the 7th Army Band which boasted the titans of jazz. She is also featured on Google Talk for her presentation "Rethinking Billie Holiday on her Centennial." Nalley's many philanthropic endeavors include founding the Kim Nalley Black Youth Jazz Scholarship and fundraising for Richmond-Ermet Aids Foundation, BLM, Next Village, and SF-Marin Food Bank, among other worthy organizations.
​
Sasha Dobson (Vocalist) has performed worldwide in diverse contexts as a leader and first-call collaborator. The singer-songwriter and multi-instrumentalist represents one-third of hit trio Puss n Boots, alongside Catherine Popper and Blue Note Artist Norah Jones, whose band Sasha has toured fairly regularly for the past eight years. As a guitarist and songwriter, Dobson bonds intuitive phrasing and refined storytelling chops with her honest, witty lyric writing. Daughter of vocalist Gail Dobson and highly sought pianist and arranger, the late Smith Dobson, Sasha developed a core understanding of the lineage of jazz from an early age — one that has allowed her to develop into the powerhouse singer and multi-instrumentalist she's become. In addition to traveling the world as a three-dimensional performer, Sasha spent her early days in New York hitting as a leader at many of the city's noted venues, including Jazz at Lincoln Center and Smalls Jazz Club, where she and her band are a regular fixture. In recent years, she's led her own project at Farm Aid and opened for Willie Nelson. In 2020, Sasha released Simple Things, her anticipated EP featuring Don Was on bass and production and Jay Lane on drums. Her 2021 release of Girl Talk, featuring guitarist Peter Bernstein reflects her most personal contribution to music to date.

The Bankhead Theater keeps COVID safety protocols in place with enhanced air circulation and no touch ticketing. Proof of vaccination is not required to enter ticketed performances unless noted as part of a contractual obligation with the artist. Tickets for all shows in the 2023-2024 Bankhead Presents season are available online, by calling 925-373-6800, or at the box office windows. For a complete list of events, visit livermorearts.org.
#    #    #


Livermore Valley Arts is an independent 501(c)3 non-profit offering wide-ranging programs that provide access to the arts for the Tri-Valley community and beyond. The Bankhead Theater and Bothwell Arts Center are home to eight resident performing arts companies and over 40 studio artists and cultural arts instructors. LivermoreArts.org
Show:  Five for Fighting with String Quartet
Date/Time: Friday, September 15, 2023 at 8:00 pm
Tickets: $25—$65 ($25 student/military personnel) Selling Fast!
Show:  Bobby McFerrin: Motion
Date/Time: Saturday, September 16, 2023 at 3:00 pm
Tickets: $25—$100 ($25 student/military personnel) Selling Fast!
Show:  An Evening with Kari Byron—Crash Test Girl
Date/Time: Thursday, September 28, 2023 at 7:30 pm
Tickets: $25—$55 ($25 student/military personnel)
Show:  When You Wish Upon a Star: A Jazz Tribute to 100 Years of Disney
Date/Time: Friday, September 29, 2023 at 8:00 pm
Tickets: $25—$90 ($25 student/military personnel)
(This production is not affiliated with, sponsored, or authorized by The Walt Disney Company)
Dates, times, and ticket prices for other events available at www.LivermoreArts.org