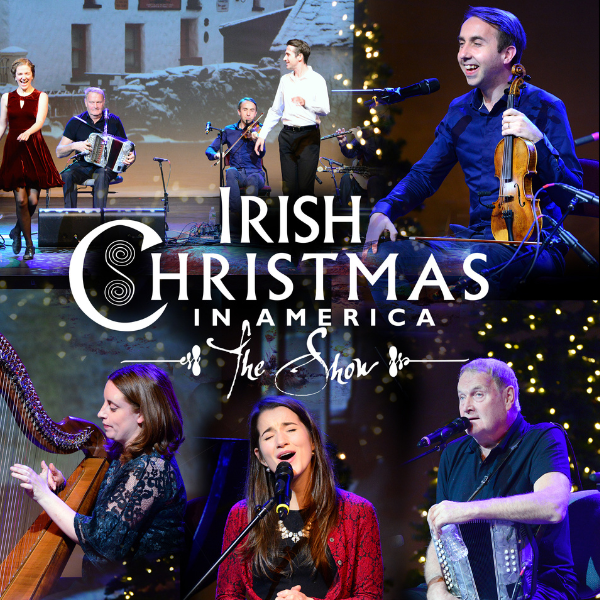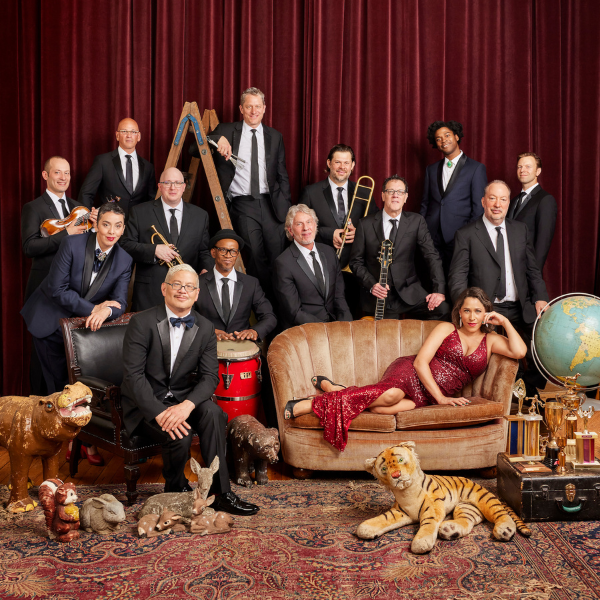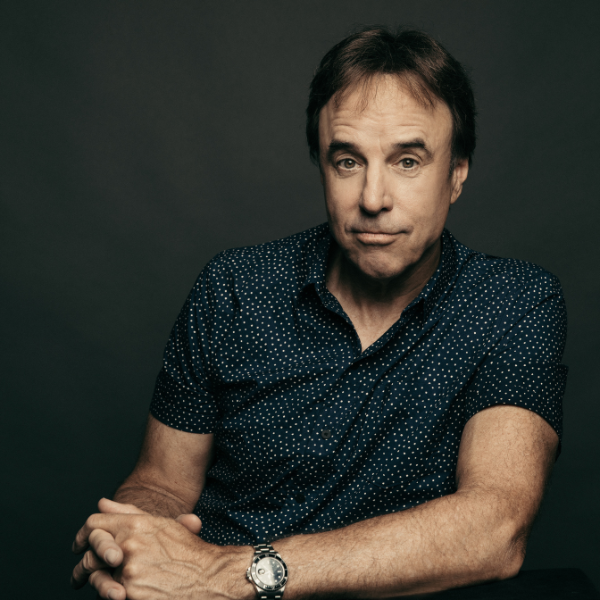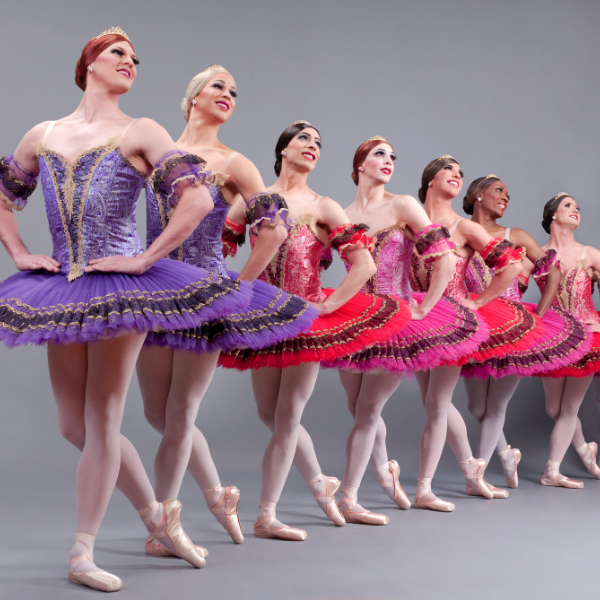 Livermore Valley Arts 
Contact: Ruth Egherman (925) 583-2306 
regherman@lvpac.org 
THIS JUST IN: First Starry Additions to the Bankhead Presents 2023-2024 Season 
Livermore, CA – (September 6, 2023) – After just kicking off its 17th Season, Livermore Valley Arts is ecstatic to announce a handful of exciting performances that are being added to the Bankhead Theater's lineup in the winter months. Featuring entertainers of global music, comedy, and dance, these star-filled additions will be sure to delight here in the Tri-Valley. From the hugely popular holiday show and Bankhead Favorite Irish Christmas in America on December 3, to another triumphant return visit with the around-the-world musical adventure group Pink Martini featuring China Forbes on December 11, the winter months will be warm at The Bankhead with these hot performances. In the New Year the stars will continue to come through the Tri-Valley, with appearances from Emmy and SAG-nominated actor and comedian Kevin Nealon on January 26, and the world's foremost all-male comic ballet company Les Ballets Trockadero de Monte Carlo on January 29, lighting up the Bankhead Stage. The Bankhead is elated to announce these additional shows that have something for everyone. All of these aforementioned performances will be at the beautiful Bankhead Theater in Downtown Livermore. Livermore Valley Arts' Members get priority access to tickets beginning at Noon on Wednesday, September 6th, with regular on sale for the general public beginning September 13, 2023. 
Back for an 18th season, Irish Christmas in America features special guest musicians, singers, and dancers from Ireland performing a captivating program featuring top Irish talent. The hugely popular holiday show brings a fascinating performance of music, song, dance, and stories of seasonal Irish traditions, the perfect treat for all ages. Produced by Sligo fiddler Oisín Mac Diarmada, this long-running show is an engaging performance rich in humor and boundless energy. The 2023 tour features special guest singer Caitríona Sherlock, a vocalist from Monaghan who is one of the finest new voices from Ireland. The family-friendly performance also features lively instrumental tunes on fiddle by Mac Diarmada, flute and uilleann pipes by
Sean Gavin, and harp by Gráinne Hambly, all performing along with thrilling old-style Irish dancing from Samantha Harvey. Additionally, evocative photographic images provide a backdrop to some of the rich historical traditions of Ireland, providing a memorable glimpse into the enchanting spirit of Christmas, as the finest traditional artists from Ireland bring audiences on a fun-filled start to the 2023 holiday season. The holiday show was first conceived in 2005 as a way to bring traditional and often unknown Irish customs to the States. "One of the most heartfelt themes of Irish Christmas is emigration," says Mac Diarmada. "Music was a way that people stayed close to home." A sparkling tradition among holiday events, Irish Christmas in America is a special show to see this season, coming to brighten the spirits of the Tri-Valley on December 3. 
In the middle of December, Portland's sensational "little orchestra" Pink Martini featuring China Forbes, delighting audiences with their engaging take on multilingual pop, jazz, and classical tunes since 1994, will be making a joyful return visit to the Tri-Valley. Called "utterly cosmopolitan yet utterly unpretentious" by The Washington Post, Pink Martini has staked out a unique place in the hearts of music fans with their appealing blend of old-school elegance and modern day humor. After more than 25 years, several EP releases, numerous songs, and countless shows, Pink Martini continues to be a sensation. A genuinely American band, they have the opportunity, as band leader Thomas Lauderdale says, "to represent a broader, more inclusive America…comprised of people of every country, every language, every religion" through their music. Featuring a dozen musicians with songs in 25 languages, Pink Martini has performed on concert stages and with symphony orchestras around the world. They have toured and recorded with such guests as the four Von Trapp siblings, great-grandchildren of The Sound of Music family, Rufus Wainwright, and Portland-native NPR White House correspondent Ari Shapiro. Pink Martini has released 11 studio albums on its own independent label Heinz Records (named after Lauderdale's dog), selling over 3 million albums worldwide. With their sizzling vocals, smooth instrumentals, and infectious rhythms, a Pink Martini concert is to be sipped, savored, and remembered long after it's over—the perfect delight for Bankhead audiences on December 11.
In the New Year, LVA is thrilled to present an icon of comedy right here at The Bankhead: Kevin Nealon is an Emmy and SAG-nominated actor and comedian who sets himself apart from other comedic performers with his unique sense of humor, dry wit, and likable demeanor, best known for his nine-year stint as a cast member of NBC's Saturday Night Live and for playing Doug Wilson on the hit Showtime series Weeds. Nealon's extensive television credits also include the CBS sitcom, Man With a Plan (in which he starred alongside Matt LeBlanc), two critically acclaimed stand-up specials for Showtime, and a number of appearances on Hot In Cleveland, Franklin & Bash, Monk, Curb Your Enthusiasm, and Still Standing. Nealon has found great comedic success in his extensive film career: in Anger Management, he played opposite Jack Nicholson and fellow SNL comedian, Adam Sandler, with whom he also teamed up in Eight Crazy Nights, The Wedding Singer, Happy Gilmore, Just Go With It, Blended, and You Don't Mess with the Zohan. In Joe Dirt, Nealon joined another SNL alumnus David Spade, and he also appeared in Daddy Day Care with Eddie Murphy, Good Boy with Molly Shannon, Bucky Larsen: Born to be a Star with Nick Swardson, Roxanne with Steve Martin, and the cult hit Grandma's Boy, also with Nick Swardson and Jonah Hill. As one of the longest running cast members on SNL (1986-1995), Nealon created some of the show's most memorable characters, including 'The Subliminal Man' and 'Hans and Franz.' Nealon's recurring role as an anchor on 'Weekend Update' helped make the sketch a show staple. In 1988, he earned an Emmy nomination as part of the SNL writing team. Also an author, Nealon released his first book in 2008, Yes, You're Pregnant, But What About Me?, a comical look at the male perspective of pregnancy, as well as I Exaggerate: My Brushes with Fame in 2022. Part art book, part memoir, this recent book is full of original full-color caricatures Kevin has created along with funny, endearing personal essays about his famous friends. More currently, Nealon's self-produced, edited, and hosted digital series Hiking with Kevin is a smash hit, where he interviews his A-list friends like Michael Keaton, Jimmy Kimmel, Lin Manuel-Miranda, Al Franken, Hilary Swank, Kumail Nanjiani, Conan O'Brien, and more on hikes throughout the country. He still tours his stand-up globally, and he is coming right to Livermore on January 26 in a sure to sell out Bay Area performance. 
A few days later, Les Ballets Trockadero de Monte Carlo, the world's foremost all-male comic ballet company, will be returning with its internationally beloved troupe of dancers to Downtown
Livermore as part of its landmark 50th anniversary season, featuring gems from across the company's groundbreaking repertoire. Founded in New York City in 1974, the company, affectionately known as the Trocks, has grown from its roots in late-late shows in off-off Broadway lofts to a global touring sensation, performing from Tokyo to Toronto and everywhere in between. "One of the most unusually gifted dance companies in existence" (Neil Norman, The Stage), "the Trocks may show you how to laugh at ballet, but they also teach you to love it" (The New York Post). The company dances en travesti with razor-sharp wit and breathtaking pointe work, performing polished parodies of works that span the classical ballet canon. Revered by ballet aficionados as well as by those who don't know a plié from a jeté, the Trocks are "a guaranteed hoot for people who know nothing of ballet and an absolute must for those who think they know the originals" (Sydney Star Observer). Tri-Valley audiences definitely do not want to miss out on "the funniest night you'll ever have at the ballet" (The Guardian) on January 29. 
The Bankhead Theater keeps COVID safety protocols in place with enhanced air circulation and no touch ticketing. Proof of vaccination is not required for entry at ticketed performances unless noted as part of a contractual obligation with the artist. Tickets for all shows in the 2023-2024 Bankhead Presents season are available online, by calling 925-373-6800, or at the box office windows. For a complete list of events, visit livermorearts.org. 
# # # 
Livermore Valley Arts is an independent 501(c)3 non-profit offering wide-ranging programs that provide access to the arts for the Tri-Valley community and beyond. The Bankhead Theater and Bothwell Arts Center are home to eight resident performing arts companies and over 40 studio artists and cultural arts instructors. LivermoreArts.org 
Show: Irish Christmas in America 
Date/Time: Sunday, December 3, 2023 at 3:00pm 
Tickets: $25—$60 ($25 student/military personnel) 
Show: Pink Martini 
Date/Time: Monday, December 11, 2023 at 7:30pm 
Tickets: $25—$110 ($25 student/military personnel) 
Show: Kevin Nealon 
Date/Time: Friday, January 26, 2024 at 8:00pm 
Tickets: $25—$65 ($25 student/military personnel)
Show: Les Ballets Trockadero de Monte Carlo 
Date/Time: Monday, January 29, 2024 at 7:30pm 
Tickets: $25—$120 ($25 student/military personnel) 
Dates, times, and ticket prices for other events available at www.LivermoreArts.org