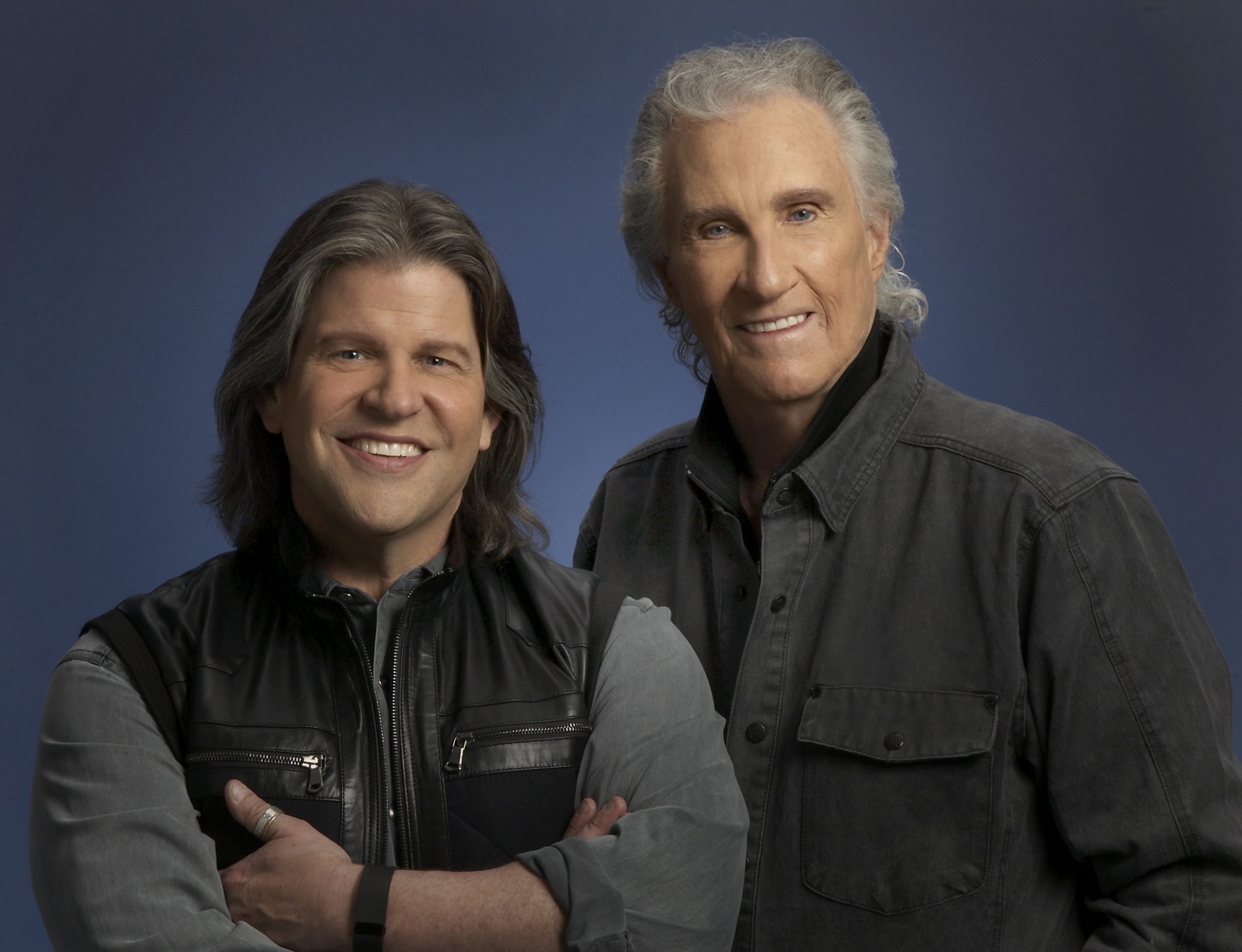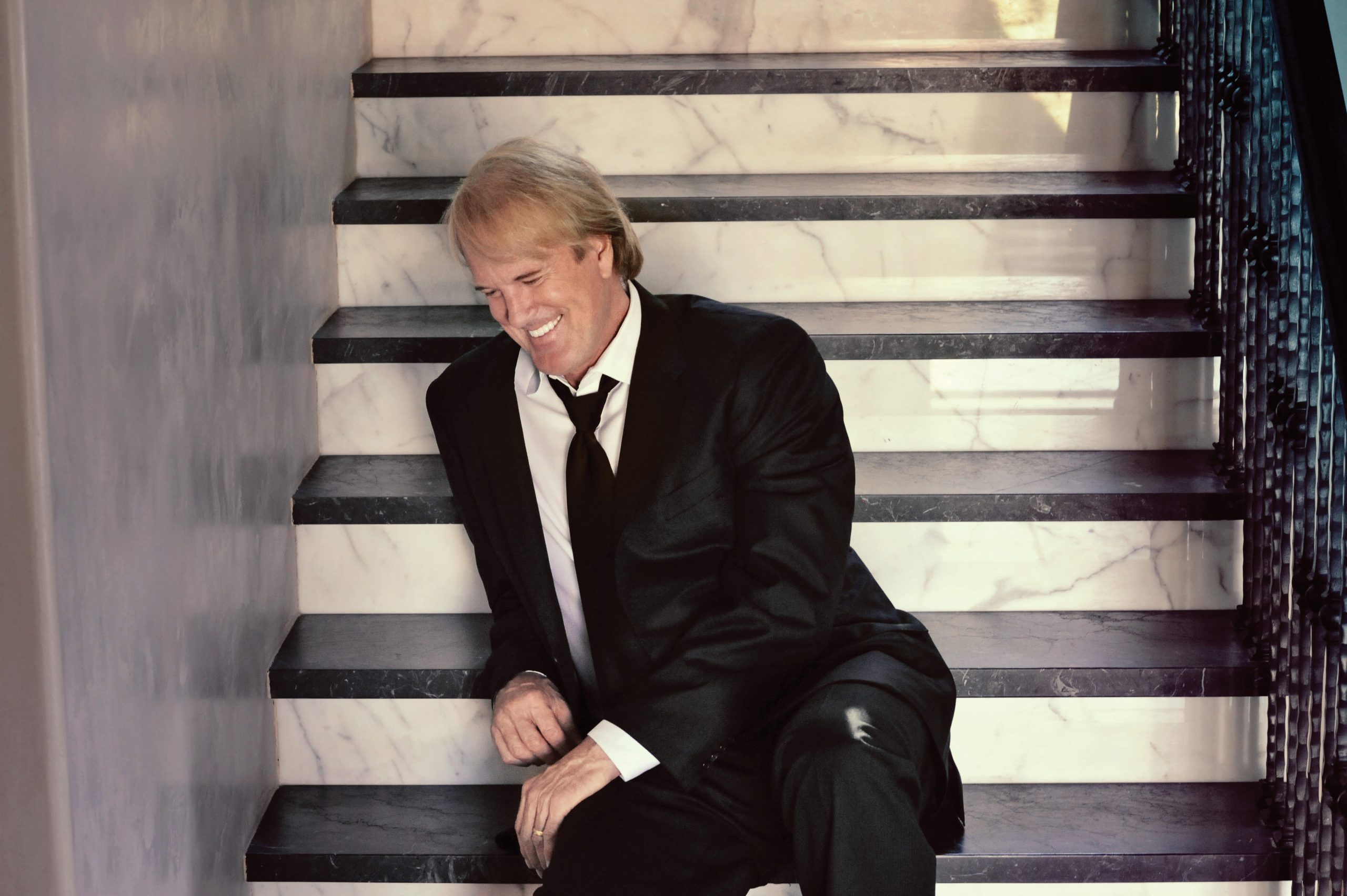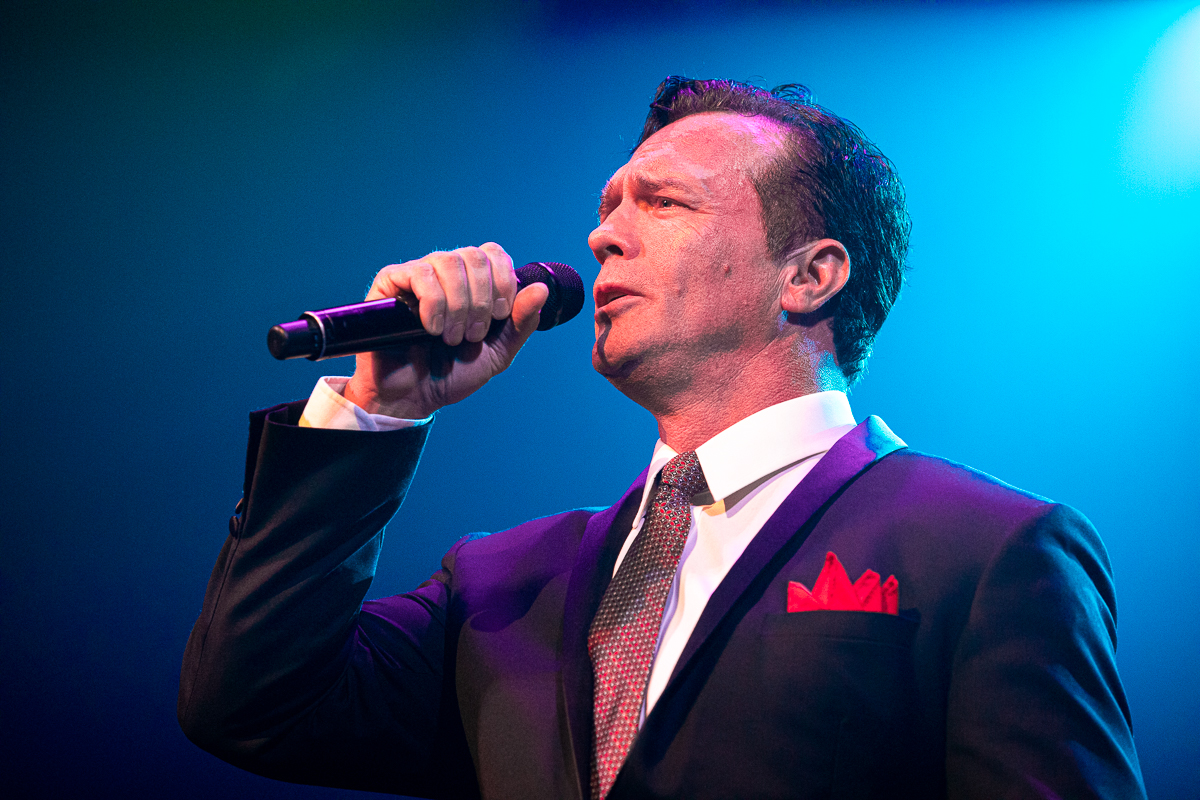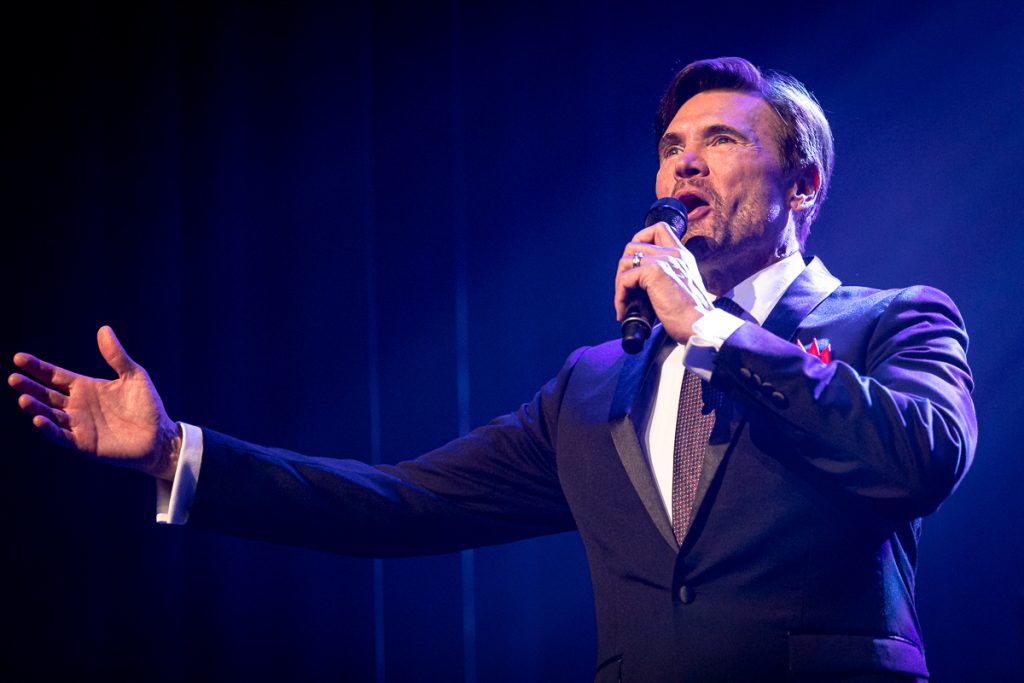 FOR IMMEDIATE RELEASE 
Livermore Valley Arts 
Contact: Ruth Egherman (925) 583-2306 
regherman@lvpac.org 
A Vibrant Bankhead October Bringing Big Names to the Tri-Valley 
Livermore, CA – (September 14, 2023) – Fresh off the heels of its most successful Gala Fundraiser to date with comedy great Jason Alexander, Livermore Valley Arts will continue to bring star names and star brands to the Tri-Valley in the early 2023-2024 season. From one of the greatest soul duos of all time, part of the soundtracks of our lives, The Righteous Brothers on Wednesday and Thursday, October 11 and 12, to an afternoon of big band music with beloved pianist, composer, and Emmy Award-winning radio and TV host John Tesh on Sunday, October 22, to reliving a musical classic that touched so many during its record-breaking 35-year Broadway run at The Four Phantoms on Friday, October 27, The Bankhead will be bringing some absolute icons to entertain and thrill the Tri-Valley this autumn. These phenomenal performances will all be at the beautiful Bankhead Theater in Downtown Livermore. 
That Lovin' Feelin' is back – The Righteous Brothers will be live in Livermore for not just one, but two performances this October! With a string of #1 classics, including the most played song in radio history, "You've Lost That Lovin' Feelin'," the Rock and Roll Hall of Fame duo of Bill Medley and Bobby Hatfield topped the charts in their four decades as blue-eyed soul pioneers. After Bobby's death in 2003, Medley continued to perform to sold-out crowds around the world, but fans and friends pleaded with him to keep The Righteous Brothers alive. As Medley said, "No one could ever take Bobby's place, but when I caught Bucky Heard's show, it all came together – I found the right guy to help me recreate the magic." The Bill Medley/Bucky Heard pairing came as something of a happy accident. Medley also recalls, "it just seemed right…I'd been friends with Bucky for years, but when I caught his show, he just killed me! The next day it hit me – that's the guy, someone I could sing hard with, laugh hard with, love and respect – on and off stage. He fits The Righteous Brothers' live performance show perfectly. And we've even recorded some new material together, I'm really excited!" This unforgettable concert experience
on October 11 and 12 will feature their biggest hits – "Lovin' Feelin'," "Soul & Inspiration," "Unchained Melody," "Rock and Roll Heaven," Medley's Grammy-winning Dirty Dancing theme "The Time of My Life," and many more. Livermore Valley Arts is honored to be able to present stars of this magnitude right here in the Tri-Valley. Tickets for both performances are already selling fast. The Righteous Brothers are: 
Bill Medley is truly one of the iconic figures in American music history. His instantly recognizable baritone voice has anchored some of the biggest recordings of all time. He's won a Grammy, an Oscar, a Golden Globe, and an American Music Award. The Orange County native began writing songs as a boy and had his breakout as a songwriter and singer when, in 1963, the Medley-penned "Little Latin Lupe Lu" became a regional hit for Bill and Bobby Hatfield, as their first release as The Righteous Brothers. Other regional hits followed, "Justine," "Koko Joe," and "My Babe," which led to a regular spot on ABC-TV's national Shindig! broadcast. The show, featuring a cast of regulars, along with guest stars every week, catered to the teen audience, something new for TV at that time. Shindig's smash success coincided with The Righteous Brothers opening for both The Beatles and The Rolling Stones on their first US tours. Soon, The Righteous Brothers caught producer Phil Spector's attention, and he signed them to record what would become, according to BMI, the most played song in the history of American radio – the Barry Mann/Cynthia Weil classic, "You've Lost That Lovin' Feelin'." A string of top hits followed until 1968, when Medley and Hatfield agreed to part ways to pursue solo efforts. Medley soon scored with top ten hits, "Peace, Brother, Peace" and "Brown Eyed Woman." In 1974, Bill and Bobby reunited and, within a few weeks, had yet another monster hit with "Rock and Roll Heaven." From then until Bobby's passing, The Righteous Brothers never stopped performing to packed crowds. During that period, Bill also recorded the chart-topping duet with Jennifer Warnes, "The Time of My Life," for the movie Dirty Dancing. It went on to sell over 32 million copies worldwide. Shortly before Bobby passed away in 2003, Righteous Brothers fan Billy Joel inducted the pair into the Rock and Roll Hall of Fame with a 7-minute speech. Always active and stretching his creative talents, Medley has also sung on the soundtracks or performed the theme songs for 33 movies and TV shows and, in 2014, released his memoir, The Time of My Life, published by Da Capo Press.
Bucky Heard is an Alabama native and Auburn University alum. He's been one of the most popular and versatile performers in America for several years, headlining countless shows in major venues. His reputation as a gutsy rock and roll singer with an incredible vocal range has garnered much critical praise and a legion of fans. He's been hand-selected to share the concert stage with legends like Andy Williams and Glen Campbell, and honored as "Male Vocalist of the Year" by entertainment publications. Credited with being one of the hardest working and in-demand performers, Bucky has rocked his way across America with his 10-piece horn band and also starred in numerous national production shows. Multi-talented and always seeking to expand his musical horizons, he recently created, wrote, and produced an original children's musical variety show called Rock U Mentally, which headlined the American Bandstand Theatre for two consecutive summers. Heard says teaming with Bill Medley in The Righteous Brothers has been a wonderful gift: "Performing with Bill Medley is like getting your PhD in show business! He is more than a legend; he puts everything into every performance and really understands how to connect with an audience. He motivates me to be my best, and I'm so grateful for this opportunity!" 
A week and a half later, after more than three decades as an international entertainer, John Tesh's recording and live concert career, continuing to thrive today, will be thrilling The Bankhead with his Big Band Live performance. Whether at the solo piano or with a 12-piece 'big band,' Tesh's ability to create a unique journey for concert fans with music and storytelling has taken him from the Red Rocks Amphitheater and the Colosseum in Rome to Carnegie Hall and The Kennedy Center, in addition to garnering him six music Emmys, two Grammy nominations, four gold records, seven Public Television specials, and 8 million records sold. His live television concerts, including the seminal "Live at Red Rocks," have raised more than $20 million for Public Television. Thirty years and 50 plus recordings into his multi-faceted, ever-evolving musical and broadcast career, Tesh's highly successful and varied career path also includes a string of #1 radio hits, a Keyboard Magazine Performance award, 12 years as an investigative journalist for the CBS TV Network, a 10-year run as anchor on Entertainment Tonight, broadcast host and music composer for the Barcelona and Atlanta Olympic Games, and the unique distinction of composing what critics have hailed as "the greatest sports theme song in television history," the NBC SPORTS' NBA Basketball Theme. In fact, Tesh's consistent
popularity as a TV and Radio broadcaster has only amplified the personal connection with his loyal tribe of fans who get to listen to him 6 days a week on the 'Intelligence For Your Life' radio and multi-platform programs. In John Tesh's concerts, the pianist, composer, and Emmy Award-winning host reminisces about his life and career through music, pictures, and hilarious anecdotes. Tesh reveals how he got his first job in radio, the enduring impact of his Olympics theme song, and the story behind that infamous Red Rocks Live performance in the driving rain. Featuring appearances by John's daughter Prima and son Gib, John also tells of his recent battle with cancer and gives an inspiring meditation on persistence, grit, purpose, and the importance of faith and family. Audiences do not want to miss this afternoon of exceptional music and entertainment with Tesh's signature style, blending contemporary and traditional big band music in a spectacular performance that will have them tapping their feet and humming along in Livermore on October 22. 
Soaring voices. Legendary songs. Pure emotion. Closing out October, the Great White Way comes to Livermore at The Four Phantoms. Long before there was Hamilton, there was The Phantom of the Opera, composed by Andrew Lloyd Webber, of Cats and Jesus Christ Superstar fame. Even after a record-breaking 35-year run (the original Broadway production just closed in New York City a few months ago), this show still has not lost its appeal and finds new fans—Phans—to this day. The Four Phantoms is a stunning musical touring performance that brings together four of the most talented actors who have each portrayed the iconic title role in The Phantom of the Opera. An extravagant celebration of the iconic music of Broadway and more, this unforgettable evening of entertainment features an extraordinary quartet of performers, including Brent Barrett, John Cudia, Franc D'Ambrosio, and Ciarán Sheehan, under the musical supervision of two-time Grammy Award-winner David Caddick and musical direction of Ryan Shirar. Between these Four Phantoms, they have performed as the lead role in the Tony Award-winning Broadway musical over 6,000 times, featuring in the show on stages around the globe, from New York City to San Francisco to Las Vegas. Audiences can expect to experience a "'Phantom of the Opera' bromance," as D'Ambrosio calls it, as these gentlemen go way back, this "bromance" an unexpected symptom of constantly auditioning for the same roles. D'Ambrosio goes on to say about this exciting show: "We're performing some of the best Broadway songs put together from all of our careers. Think of it as the Rat Pack meets the
Phantom of the Opera. Fans can expect to see four seasoned Broadway veterans doing what they do best and having a great time. We all have a history together. We've known each other over 30 years." During this breathtaking performance, they'll perform selections from not only The Phantom of the Opera but several additional musicals as well – including Les Misérables, Miss Saigon, Evita, and West Side Story. This glorious show celebrates the legendary work of the many composers and artists who have made Broadway a truly American art form, and it is all peppered with stories of these performers' own Broadway experiences. This "music of the night" is a must-not-miss event on October 27, when Broadway comes to The Bankhead. 
The Bankhead Theater keeps COVID safety protocols in place with enhanced air circulation and no touch ticketing. Proof of vaccination is not required to enter ticketed performances unless noted as part of a contractual obligation with the artist. Tickets for all shows in the 2023-2024 Bankhead Presents season are available online, by calling 925-373-6800, or at the box office windows. For a complete list of events, visit livermorearts.org. 
# # # 
Livermore Valley Arts is an independent 501(c)3 non-profit offering wide-ranging programs that provide access to the arts for the Tri-Valley community and beyond. The Bankhead Theater and Bothwell Arts Center are home to eight resident performing arts companies and over 40 studio artists and cultural arts instructors. LivermoreArts.org 
Show: The Righteous Brothers 
Date/Time: Wednesday, October 11 & Thursday, October 12, 2023 at 7:30 pm Tickets: $25—$130 ($25 student/military personnel) Selling Fast! 
Show: John Tesh—Big Band Live 
Date/Time: Sunday, October 22, 2023 at 3:00 pm 
Tickets: $25—$85 ($25 student/military personnel) 
Show: The Four Phantoms 
Date/Time: Friday, October 27, 2023 at 8:00 pm 
Tickets: $25—$125 ($25 student/military personnel) 
Dates, times, and ticket prices for other events available at www.LivermoreArts.org