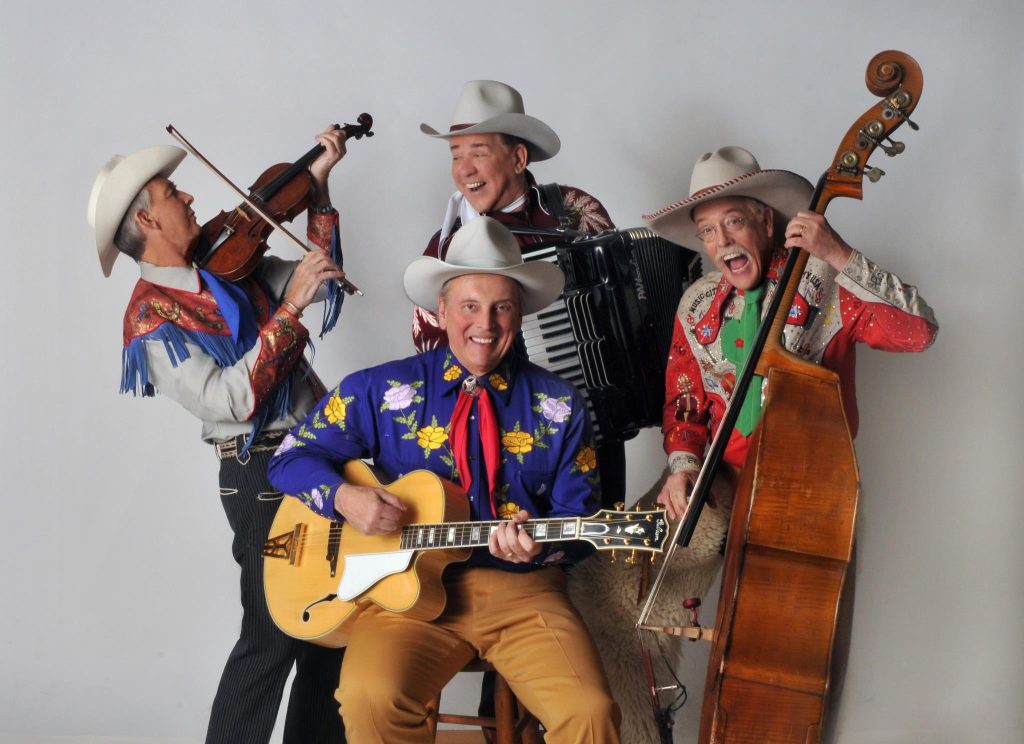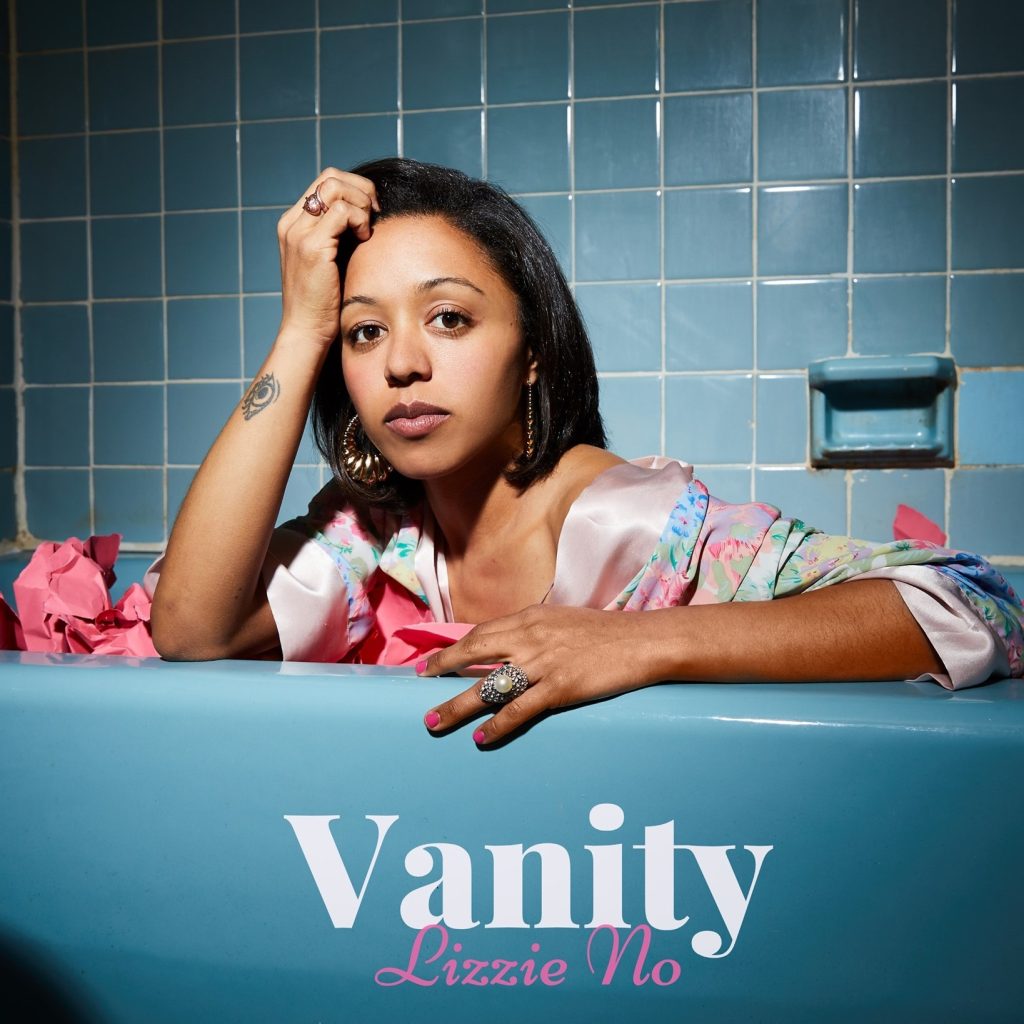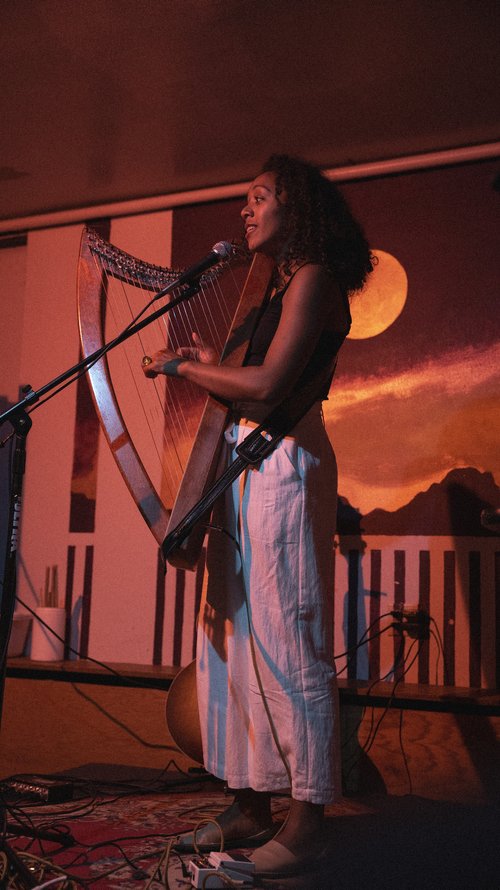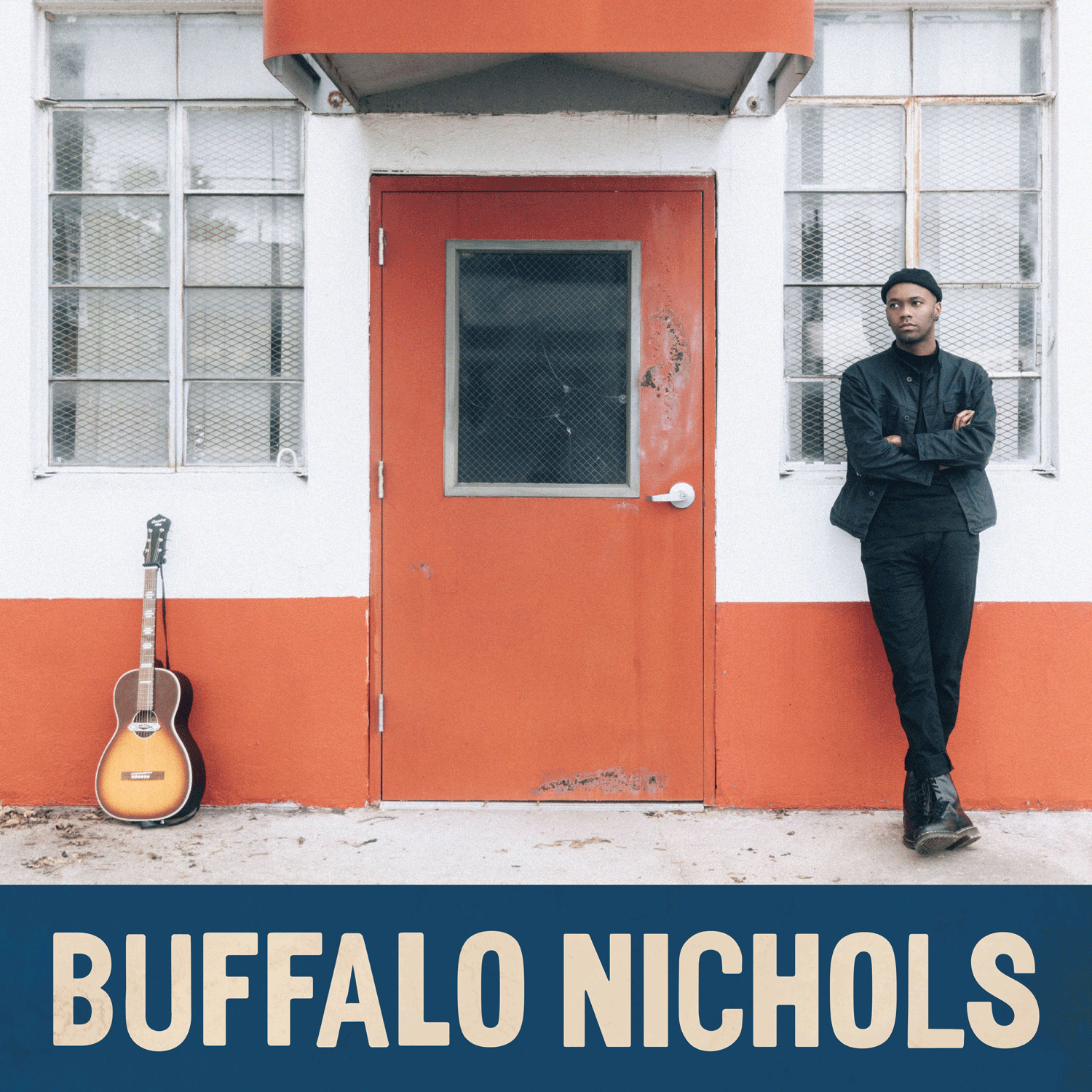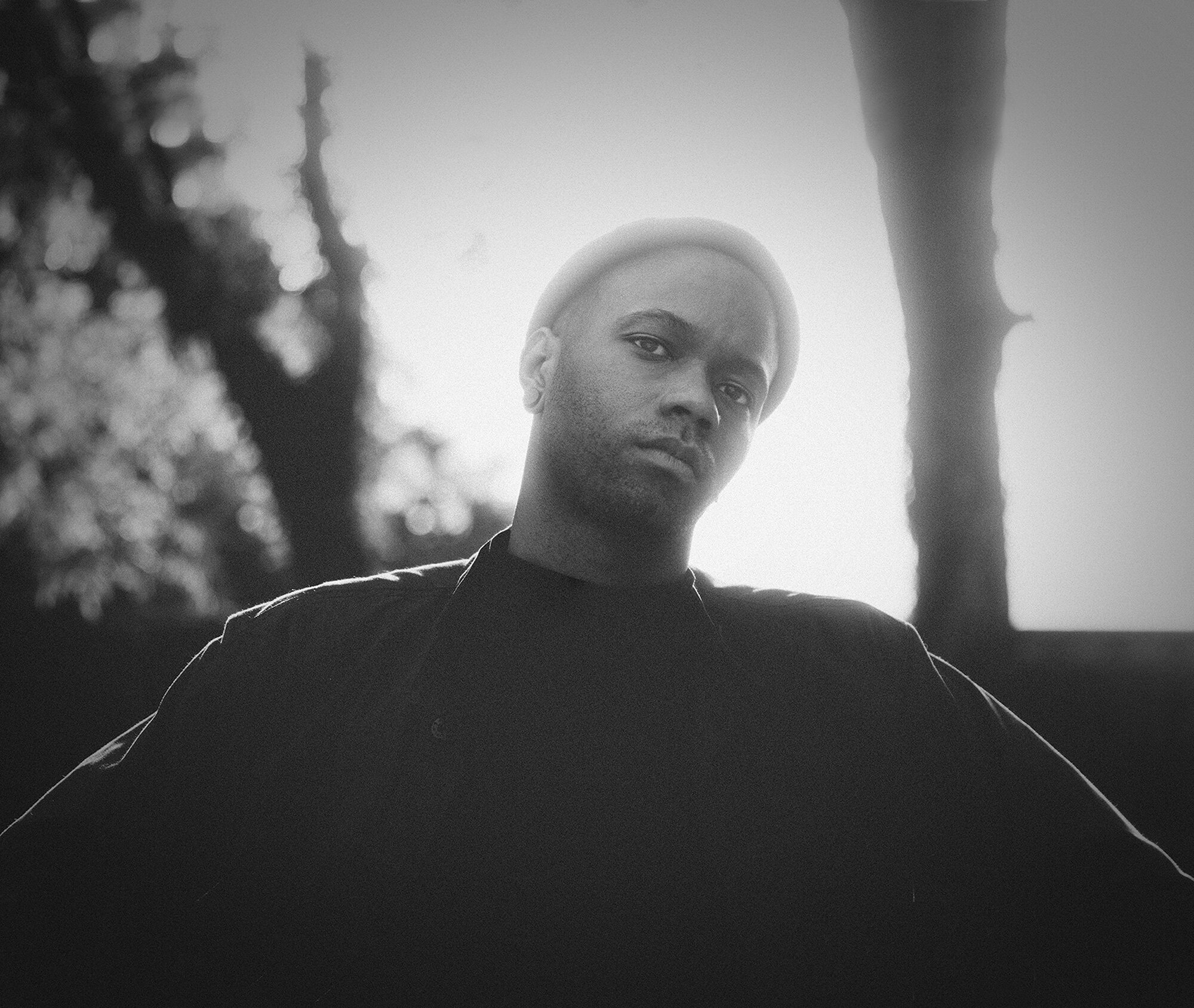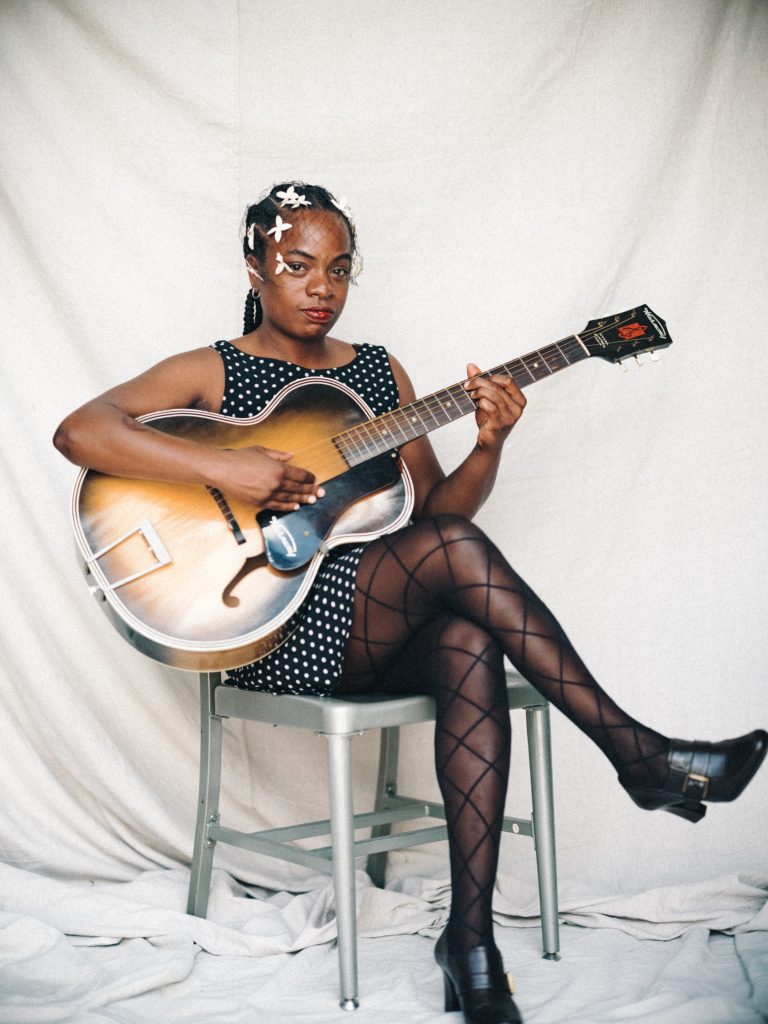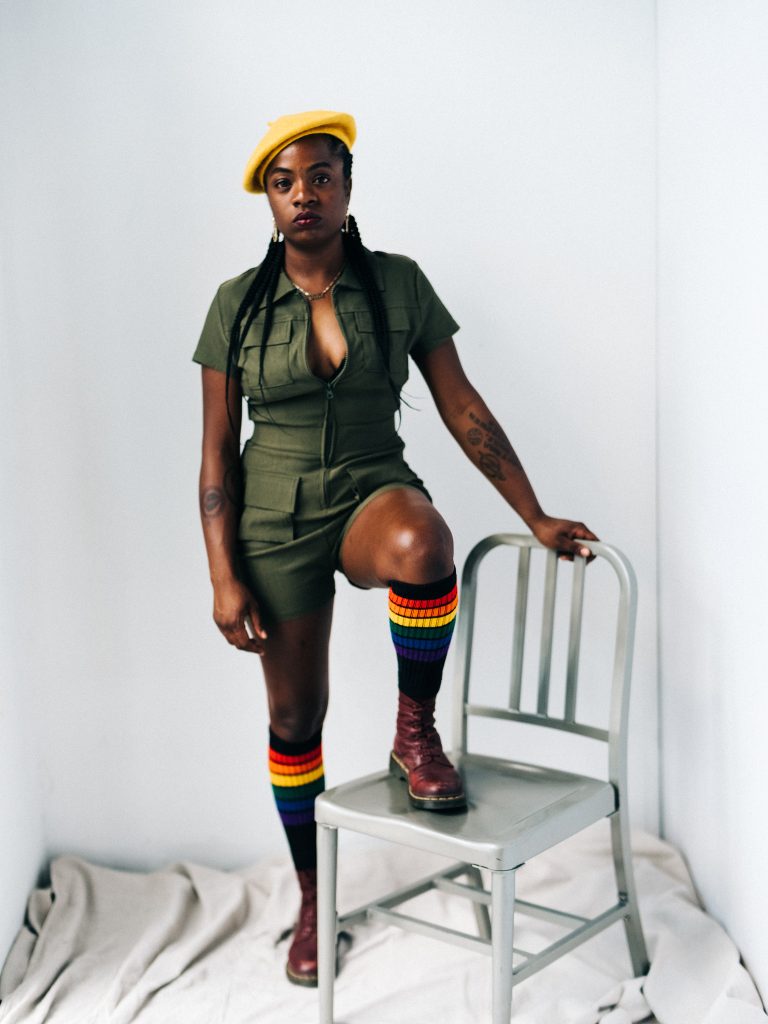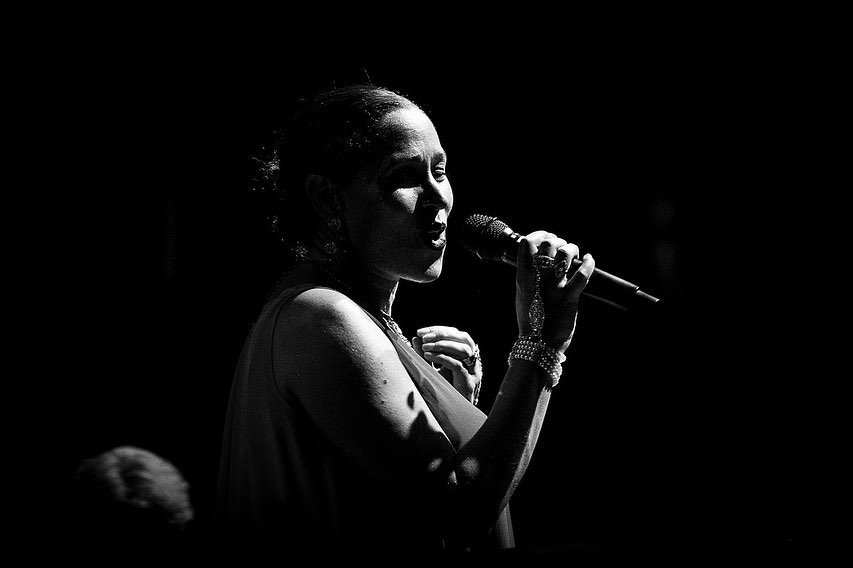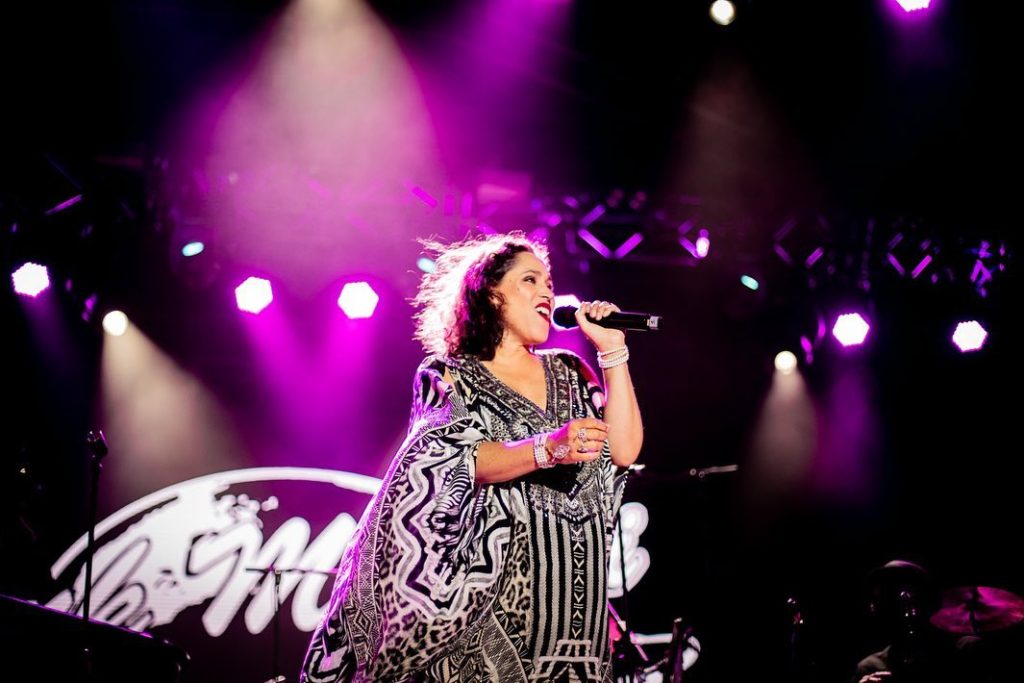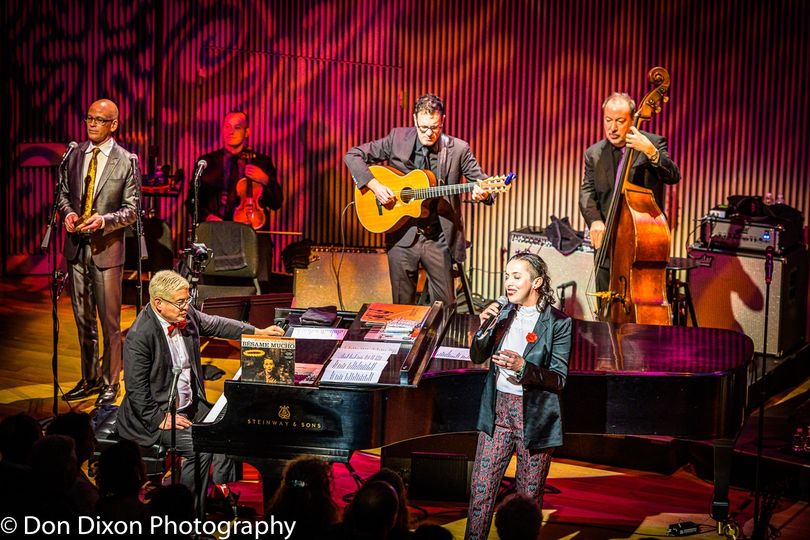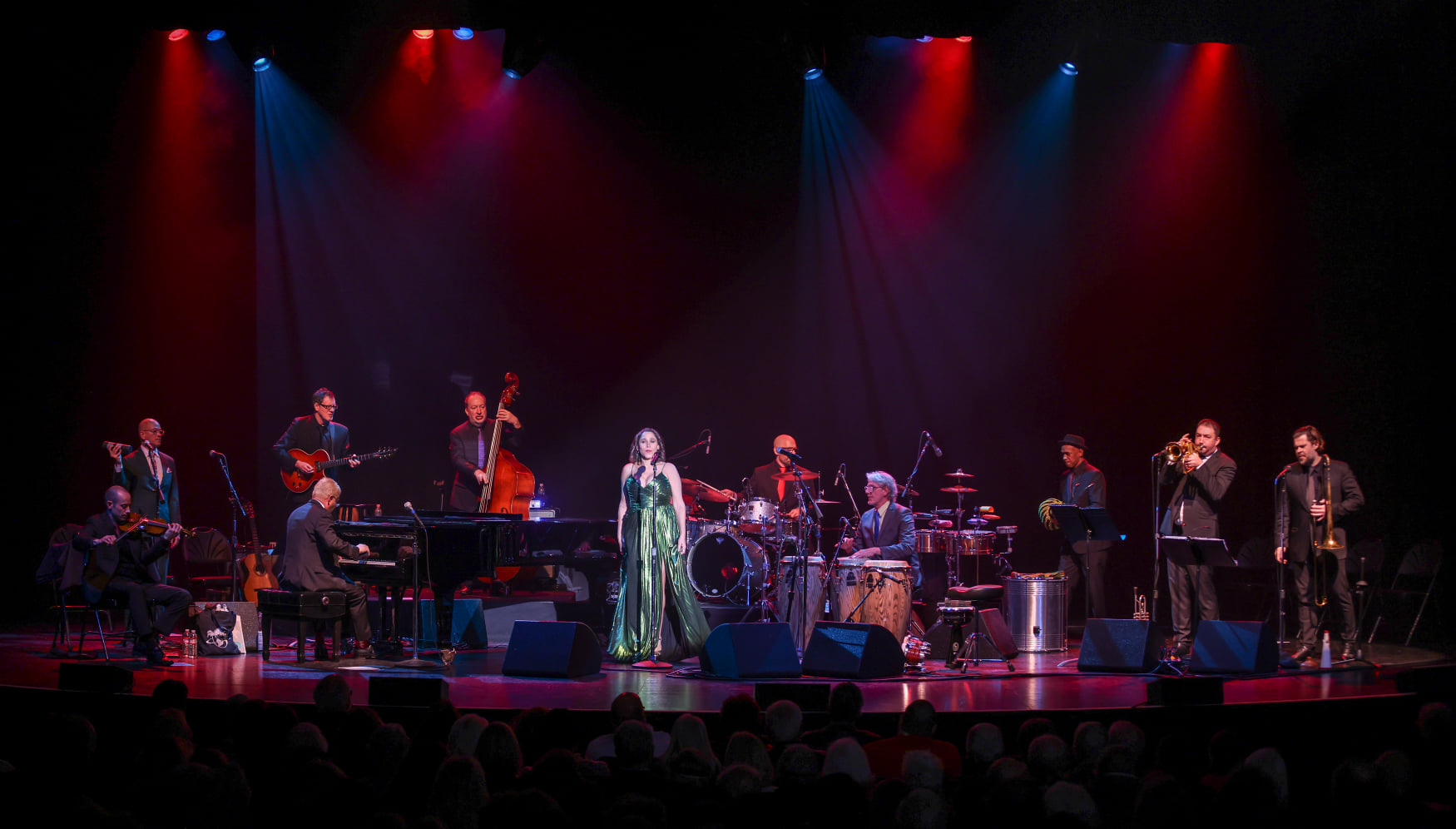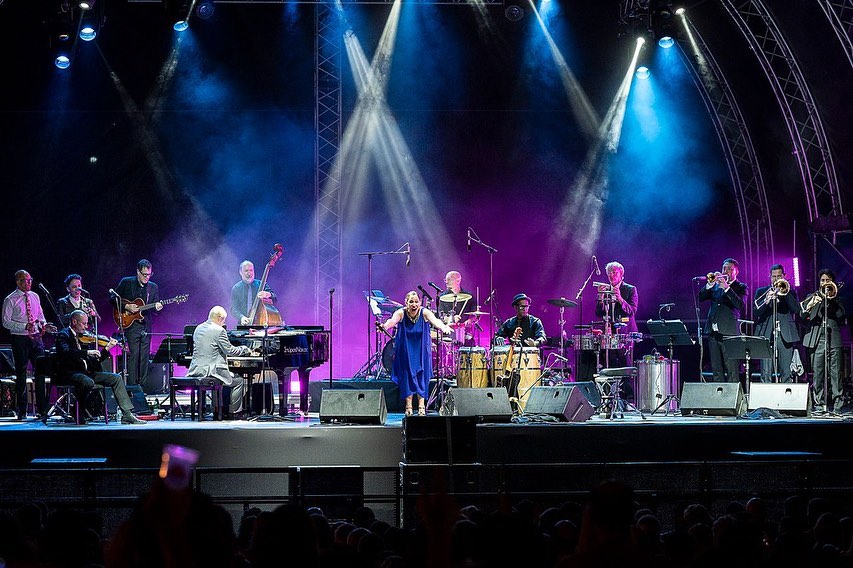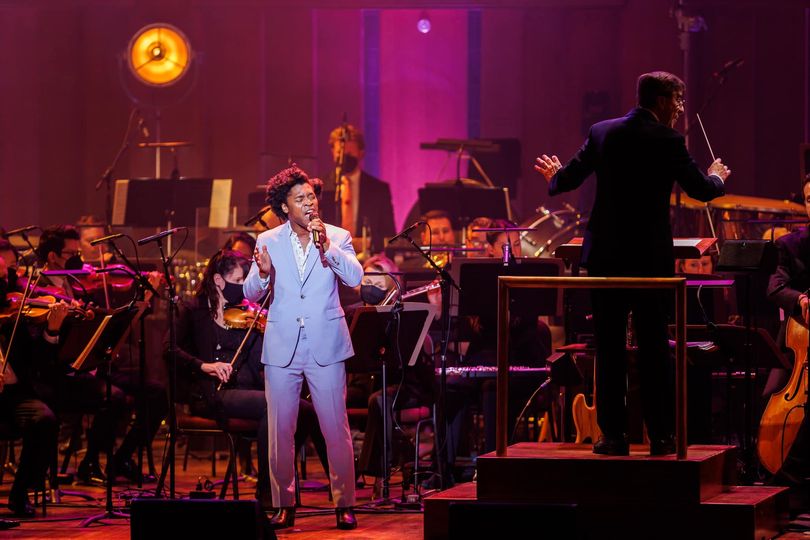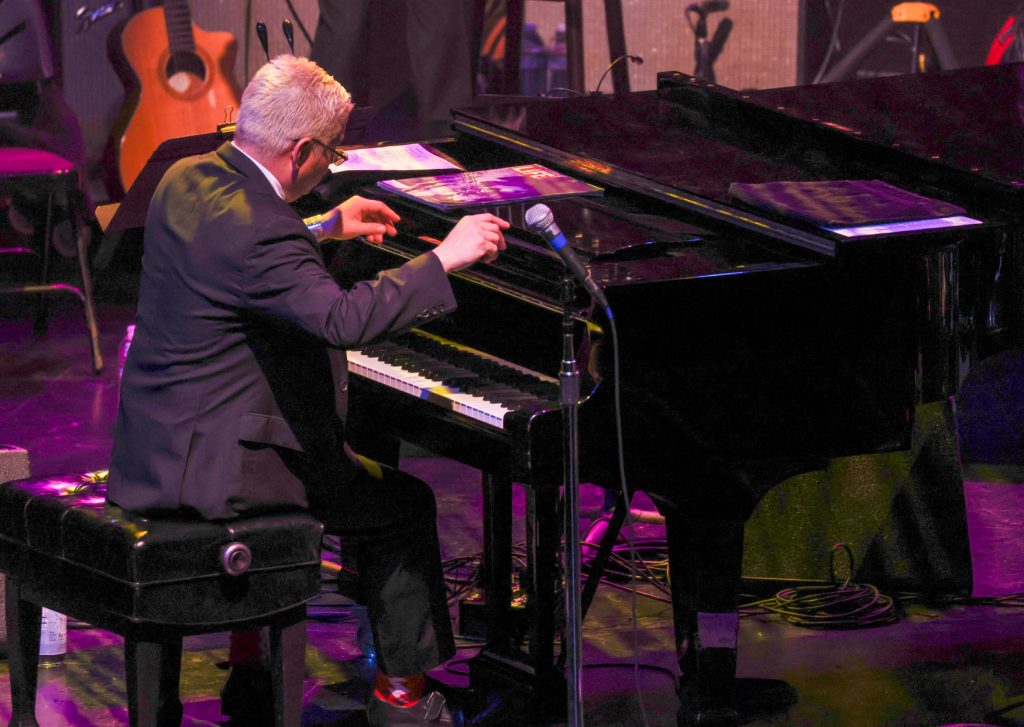 FOR IMMEDIATE RELEASE 
Livermore Valley Arts 
Contact: Ruth Egherman (925) 583-2306 
regherman@lvpac.org 
Returning Favorites & Exciting New Acts Bringing Soulful Music to The Bankhead 
Livermore, CA – (October 23, 2023) – Before the holidays gear up in full and the bustle of the season arrives, Livermore Valley Arts will be presenting some returning favorites by popular demand as well as some rising stars, all performances of soulful, exciting music for the Tri-Valley as 2023 comes to a close. From legendary Western music and comedy quartet Riders In The Sky making a triumphant return on Sunday, November 5, to an evening of not one, not two, but three Rising Voices in the fields of Blues, Americana, and Roots music with Lizzie No, Buffalo Nichols, and Sunny War on Friday, November 17, to the much-demanded return engagement of Pink Martini on Monday, December 11, The Bankhead will be bringing some exciting stars of music to entertain, delight, and move the Tri-Valley in the final months of the year. These unforgettable performances will all be at the beautiful Bankhead Theater in Downtown Livermore. 
Forty years ago, it was a different world, but there were three young men with drive and wit who wanted to keep a special music alive. They believed in preserving the heritage of Western Music and presenting it to a new generation. They believed in creating original Western Music to continue the tradition, not just seal it in amber as a museum piece. What they did not realize at the time was that they would be doing the same thing 40 years later. Ranger Doug, Too Slim, and the late Windy Bill Collins played that first date together on the bitter cold evening of November 11th, 1977, at Herr Harry's Frank N' Stein Rathskeller in Nashville, and by August of '78, demand was building, and while Windy Bill left, Woody Paul joined, and the true professional beginnings of this band began at the Kentucky State Fair, where the trio played 10 days for $2500. A first wave of fame followed, including appearances on Austin City Limits, recording contracts, guest appearances on the Grand Ole Opry leading to membership in '82, and a three-year run on The Nashville Network with a TV show called Tumbleweed Theater, which in
turn led to a seven-year run on public radio with "Riders Radio Theater." People Magazine, interested in the Riders phenomenon, ran a story, and a second wave broke, sending the boys to Hollywood to star in Riders In The Sky on CBS for a year on Saturday mornings, introducing them to yet another generation. More recordings, endless show dates, and television appearances followed for a decade before the fine folks at Pixar called and asked the quartet – by this time, they had been joined by Joey the Cowpolka King – to sing a tune called "Woody's Roundup" in the movie Toy Story 2, leading to a third wave highlighted by a number of projects for Disney including two albums, both of which won GRAMMY Awards. Satellite radio has recently given them a new platform, as they continue to produce episodes of the award-winning "Classic Cowboy Corral" on Sirius/XM. Riders In The Sky is still recording and delighting audiences, with an astonishing 7,200+ appearances, 35 years on the Grand Ole Opry, 40 records albums, tours of all 50 states and the world, and numerous awards from the Cowboy Hall of Fame, the Western Heritage Museum, the Academy of Western Artists, and the Western Music Association, including the highest, membership in the Western Music Hall of Fame, and they are making a memorable return to The Bankhead with their unique blend of cowboy songs, hilarious jokes, and impressive musicianship. With their infectious energy and talent, audiences will be singing and laughing along from start to finish. What began as a celebration of classic Western Music and an evening of hilarity has become a career, and that career has become a legend, one which shows no signs of stopping. Livermore Valley Arts is thrilled to be able to present once again these stars on November 5 at The Bankhead. 
Right before Thanksgiving week, LVA is presenting something very special at Rising Voices. Promising to be an unparalleled evening of Rising Voices in folk, blues, and roots music with three rising stars in the industry, this will be a night of soulful and stirring music from three up-and-coming stars in the music world on November 17: 
New York singer-songwriter, harpist, and guitarist Lizzie No is one of the most exciting new voices in contemporary Americana music. Her 2017 debut album, 'Hard Won,' was hailed as "simultaneously understated and fervent" by Billboard Magazine. No's 2019 album, 'Vanity,' was a hit at college radio stations across the country, cracking the NACC Top Adds Chart. 
Rolling Stone Magazine called the first single, "Narcissus," a "crisp alt-rock gem" and a "Song
You Need To Know." After dropping a surprise home-studio-made EP in 2020, Lizzie is currently working on her third studio album and sharing music and writing with her loyal subscriber base, capturing audience hearts with her incisive songwriting and magnetic stage presence. 
Since his earliest infatuations with guitar, Buffalo Nichols has asked himself the same question: "How can I bring the blues of the past into the future?" After cutting his teeth between a Baptist church and bars in Milwaukee, it was a globetrotting trip through West Africa and Europe during a creative down period that began to reveal the answer. "Part of my intent […] is putting more Black stories into the genres of folk and blues," guitarist, songwriter, and vocalist Carl "Buffalo" Nichols explains. "Listening to this record, I want more Black people to hear themselves in this music that is truly theirs." Born in Houston and raised in Milwaukee's predominantly Black North end, the guitar was Nichols' saving grace as a young man, capturing his fascination and providing him with an outlet for self-expression and discovery. Stints in college and in the workforce led him overseas, where the appreciation of African-American folkways lit a renewed spark in Nichols. It was the bustling of jazz in places like the Ukraine or Berlin where expatriate Black Americans routinely treat fans to an enchanting evening of blues, that would lead to his a-ha moment. Nichols returned home, meditating on his own place in the music that holds the country's truest values and rawest emotions between bar and measure. "Before this trip, it was hard for me to find that link between all these blues records I heard and people who are living right now. […] So, I came home and started playing the blues more seriously, doing stuff with just me and my guitar," Nichols says. Nichols' self-titled album wrestles with prescient topics, such as empathy and forgiveness ("How to Love"); regret and loss ("These Things"); and the pitfalls of lives lived too close to the edge ("Back on Top"). On the tender, aching album opener and lead single "Lost & Lonesome," he gives listeners what he describes as a "glimpse into the mind of that traveler looking for a friend and a place to call home," inspired by his years traveling alone, looking for a place for his passions to fit in, the track is an ode to exploration and the creative ingenuity of isolation. At the forefront of each song is Nichols' rich voice and evocative, virtuosic guitar-playing, augmented on half of the tracks by a simple, cadent drum line. While acknowledging the joy, exuberance and triumph contained in the blues, Nichols looks intently at the genre's origins, which harken back to complicated and dire circumstances for
Black Americans. With this in mind, Nichols says there is a missing link, which he's often used as a compass: Black stories aren't being told responsibly in the genre anymore. To begin changing that, Nichols gets the chance to tell his own story in the right way, delivering raw, traditional American blues with poignant storytelling. 
"I feel like there are two sides of me," says the Nashville-based singer-songwriter and guitar virtuoso Sunny War. "One of them is very self-destructive, and the other is trying to work with that other half to keep things balanced." That's the central conflict on her fourth album, the eclectic and innovative 'Anarchist Gospel,' which documents a time when it looked like the self-destructive might win out. "Everybody is a beast just trying their hardest to be good. That's what it is to be human. You're not really good or bad. You're just trying to stay in the middle of those two things all the time." Extreme emotions can make that battle all the more perilous, yet from such trials Sunny has crafted a set of songs that draws on a range of ideas and styles, as though she's marshaling all her forces to get her ideas across: ecstatic gospel, dusty country blues, thoughtful folk, rip-roaring rock and roll, even avant garde studio experiments. She melds them together into a powerful statement of survival, revealing a probing songwriter who indulges no comforting platitudes and a highly innovative guitarist who deploys spidery riffs throughout every song. It's a style she's been honing for most of her life: "When I was a kid, I was obsessed with AC/DC, and I loved dramatic '80s guitar bands like Motley Crüe. Later, I was obsessed with Bad Brains, the Minutemen, and X." Today Sunny is the rare roots artist who covers Ween and can drop a Crass reference into a song. "I don't really make music with a traditional roots audience in mind. I like weird music, outsider music, like Daniel Johnston and Roky Erickson." Even as she was developing a guitar style that married acoustic punk to country blues, those two sides of Sunny were already at odds. At Hen House Studios in Venice, over the years she made a series of albums and EPs, including 2018's 'With the Sun' and 2021's 'Simple Syrup.' Building on those hard-won triumphs of previous albums, 'Anarchist Gospel' documents a moment when Sunny had finally gained the upper hand on her self-destructive side, only to watch that stability crumble. "I went through a breakup," she says of the album's genesis, "and I was still staying in the apartment that my partner and I had lived in. I had to finish the lease. I was really depressed and drinking a lot. I felt so isolated from everybody I knew. I didn't have the energy to do anything. It felt like the world was ending. Then I got Covid." Once her lease in LA ended,
Sunny moved to Nashville, where she was born and where she lived until she was twelve years old. Among the items she packed were demos for several new songs of heartache and hard-won hope. "I think the album is split between being a breakup album and being somehow uplifting." 
She booked sessions at the Bomb Shelter to work with producer Andrija Tokic (Hurray for the Riff Raff, Alabama Shakes, the Deslondes). Working with a small backing band, they captured a raw energy in these songs, although one instrument gradually dominated the music as they proceeded: her own voice and the voices of others trying to stay between good and bad. Most of these songs are call-and-responses with a small choir that includes Allison Russell, Jim James, Dave Rawlings, and Chris Pierce (her partner in the duo War & Pierce). Acting as the angels and devils on her shoulders, they alternately challenge her self-accusations or sympathize with her worries. "There's so much singing on here. I didn't plan for that, but I really like it. That's why I thought it would be cool to call the album 'Anarchist Gospel,' because of the choirs on these songs." Music assuaged her heartache and confusion, and the astounding loss of her father during the recording process threw these songs into even sharper relief through the grieving process. Because it promises not healing but resilience and perseverance, 'Anarchist Gospel' holds up under such intense emotional pressure, acknowledging the pain of living while searching for something that lies just beyond ourselves, some sense of balance between the bad and the good. "This album […] what I learned, I think, is that the best thing to do is just to feel everything and deal with it. Just feel everything." Discovering Sunny's diverse musical styles will be so incredibly rewarding and moving; audiences do not want to miss this must-see show of the season in Livermore, an evening of powerful, soulful performances. 
In the middle of December, The Bankhead is bringing back-by-popular-demand a group to brilliantly delight in the midst of the holiday month. Since 1994, Portland's sensational "little orchestra" Pink Martini featuring China Forbes has been delighting audiences with their engaging take on multilingual pop, jazz, and classical tunes. Called "utterly cosmopolitan yet utterly unpretentious" by The Washington Post, Pink Martini has staked out a unique place in the hearts of music fans with their appealing blend of old-school elegance and modern day humor. After more than 25 years, nine studio albums, several EP releases, numerous songs, and countless shows, Pink Martini continues to be a sensation. A genuinely American band, they have the opportunity, as band leader Thomas Lauderdale says, "to represent a broader, more
inclusive America … comprised of people of every country, every language, every religion" through their music. Featuring a dozen musicians with songs in 25 languages, Pink Martini has performed on concert stages and with symphony orchestras around the world. They have toured and recorded with such guests as the four Von Trapp siblings, great-grandchildren of The Sound of Music family, Rufus Wainwright, and Portland-native NPR White House correspondent Ari Shapiro. With their sizzling vocals, smooth instrumentals, and infectious rhythms, a Pink Martini concert is to be sipped, savored, and remembered long after it's over. Tickets for this extraordinary performance on December 11 are already selling fast. 
The Bankhead Theater keeps COVID safety protocols in place with enhanced air circulation and no touch ticketing. Proof of vaccination is not required to enter ticketed performances unless noted as part of a contractual obligation with the artist. Tickets for all shows in the 2023-2024 Bankhead Presents season are available online, by calling 925-373-6800, or at the box office windows. For a complete list of events, visit livermorearts.org. 
# # # 
Livermore Valley Arts is an independent 501(c)3 non-profit offering wide-ranging programs that provide access to the arts for the Tri-Valley community and beyond. The Bankhead Theater and Bothwell Arts Center are home to eight resident performing arts companies and over 40 studio artists and cultural arts instructors. LivermoreArts.org 
Show: Riders In The Sky 
Date/Time: Sunday, November 5, 2023 at 3:00 pm 
Tickets: $25—$75 ($25 student/military personnel) 
Show: Rising Voices: Lizzie No, Buffalo Nichols, and Sunny War Date/Time: Friday, November 17, 2023 at 8:00 pm 
Tickets: $25—$75 ($25 student/military personnel) 
Show: Pink Martini featuring China Forbes 
Date/Time: Monday, December 11, 2023 at 7:30 pm 
Tickets: $25—$110 ($25 student/military personnel) Selling Fast! 
Dates, times, and ticket prices for other events available at www.LivermoreArts.org