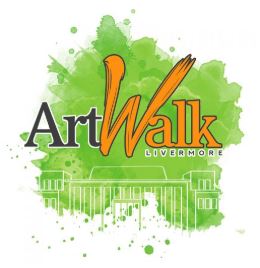 22nd Annual ArtWalk
SATURDAY, OCTOBER 14, 2023
11am - 5 pm
Early bird registration ends July 31
Final Registration deadline is August 31
Welcome to ArtWalk 2023!
A community celebration of the arts, ArtWalk returns to Downtown Livermore. On October 14, the 22nd ArtWalk Livermore will expand to encompass more of our lovely downtown and connect our art park site destinations, with street booths placed strategically to allow attendees to experience both local businesses and restaurants as well as the arts. Look for ArtWalk in the Bankhead Plaza, down First Street, and through Livermorium Park.
Handmade and original works by over 200 artists can be enjoyed, as well as live music, cultural arts demonstrations, and crafts for children. ArtWalk is a priceless opportunity for artists to interact with visitors as they explore a broad range of works, ranging from contemporary to classical, abstract to realism, pottery to jewelry and mixed media. Subject matter is equally broad; from floral to figurative, and more. Art is the main focus of the day at ArtWalk: meet the artists and buy one-of-a-kind, original handmade treasures.
Artists will be centralized in Downtown locations: Bankhead Plaza and Bankhead Theater frontage, First Street, and McLeod Street. Enjoy the restaurants and shops Downtown while visiting ArtWalk Livermore!
For more information please contact Anne Giancola at gallery@lvpac.org