With a highly anticipated list of events on the calendar this summer, there's no doubt that folks will be looking to come to the Bankhead Theater in Livermore. That, unfortunately, brings plenty of opportunity for third-party ticket vendors. Recently, our staff at the Livermore Valley Performing Arts Center has seen patrons fall victim to these shady practices. In this blog post, we will dive into the dangers of purchasing from such vendors and how you can avoid them altogether.
Keep in mind that third party sources sell tickets at highly inflated prices, offering no real value to the customer. Plus, they have no ties to the event or venue. These vendors may try selling tickets to events before the event has even been finalized, so there's no guarantee that you will actually get the tickets you purchased. That said, if the event happens to get canceled, you'd be hardpressed to obtain a refund since you won't be able to point to who sold you the ticket. In today's digitized world of entertainment, third party vendors have been forced to create professional looking websites if they want to look legitimate. Believe it or not, it can be challenging at times as you attempt to decipher between verified ticket sites and fake ones. Keep reading for some tips to avoid being tricked into buying from a shady third party vendor.
Do your research

– The

Better Business Bureau

advises that you do your homework ahead of time when purchasing tickets through an online broker. It's a good idea to look for the BBB seal on their website and check its BBB Business Review. You will also want to assess the company's policy for customer satisfaction and what happens if the tickets purchased happen to be fake or not as advertised.

Watch for fees

– It's almost become common practice for entertainment venues to have convenience fees that raise the total price. Be sure that you're aware of any additional charges, shipping, handling, insurance, and taxes prior to making payment. If you have coupons or other discounts, the total price should be deducted accordingly.

Don't fall for the too-good-to-be-true scam

– Let's say that the box office price for a ticket to an upcoming event is $80. Instead of dealing with the venue directly, you choose to shop around to see if you can find a better deal. You come across a site that advertises tickets to the same event for just $30. This is very likely a classic case where a third party vendor price is too good to be true.

Pay with credit card or PayPal

– When it comes to buying tickets, consumers should avoid paying by cash, check, or wiring money to a seller. Scammers absolutely love when buyers pay with cash, as there's no way to get back your money should the tickets not arrive or be fake. When you use a credit card or PayPal account, you get the additional protection you need and the chance for reimbursement if the seller fails to cooperate or doesn't follow through with sending the tickets.

Keep a record of your purchase

– As you would other major online purchase, seriously consider saving information such as receipts, product description, delivery date, cancellation policies, etc. This information may be required if you wind up disputing the charges.

Ask for proof of purchase

– It's imperative to have some sort of purchase confirmation that lists your seats, the dates of the event, venue, etc. This helps ensure the tickets were purchased from an authorized source. If the third party source does not offer proof of purchase, it's best to just steer clear at that point.
The Better Way — Purchase Tickets directly from Livermore Valley Performing Arts Center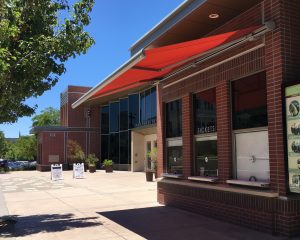 As long as you buy event tickets directly from our venue — our website, by phone or at the box office — there's no need to worry about third party vendor problems. We recommend that you avoid putting yourself at risk. Our ticket buying process is simple and user-friendly. Plus, you can rest assured knowing that your personal information will be safe and secure.  
We don't want you to worry about whether or not your tickets will be authentic when you arrive at the door. We encourage you to buy tickets directly from us so you can relax and enjoy the variety of live music, theater, comedy, and other entertainment we offer. The Bankhead Theater is at the center of Livermore with exciting shows and fun for the whole family.