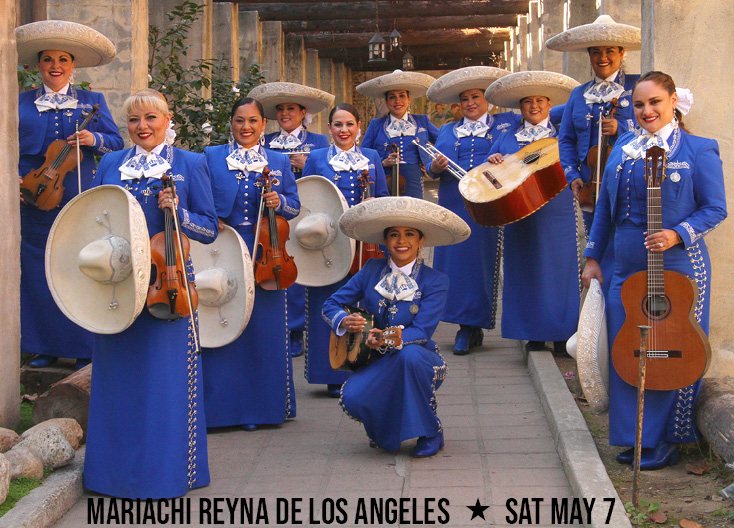 Mariachi Reyna de Los Angeles
When
Sat, May 7, 2022 @ 8:00 pm
Email
boxoffice@bankheadtheater.org
Where
Bankhead Theater - 2400 First Street Livermore,

Phone
925.373.6800

Bankhead Presents Mariachi Reyna de Los Angeles
Enriching the medium as America's first all-female mariachi ensemble, Reyna de Los Angeles bring sensitivity, beauty, warmth and vivacious spirit to the historic art of mariachi, blazing a trail for female mariachi musicians. In a musical landscape where songs are often written by men, from male perspectives, Reyna has created its own history. In 2018 Smithsonian Folkways selected Mariachi Reyna de Los Angeles as the latest artist in its Traditions Series of Latino music albums, produced with support from the Smithsonian Latino Center.
Established in 1994, the group had a strong beginning thanks to the mentorship of Lola Bertran, La Reina de La Musica Ranchera. In these early days, Maestro Jóse Hernàndez saw the potential in this all-female ensemble, and fostered the development of the group. Reyna de Los Angeles has since gone on to record three albums, share the stage with world-renowned musicians like Vicki Carr, Guadalupe Pineda and Lucha Villa, and perform for some of the world's highest profile celebrities including Tom Cruise, Oprah Winfrey, and Barack and Michelle Obama.
Saturday, May 7, 2022 at 8:00 pm
RELATED PERFORMANCES/SHOWS