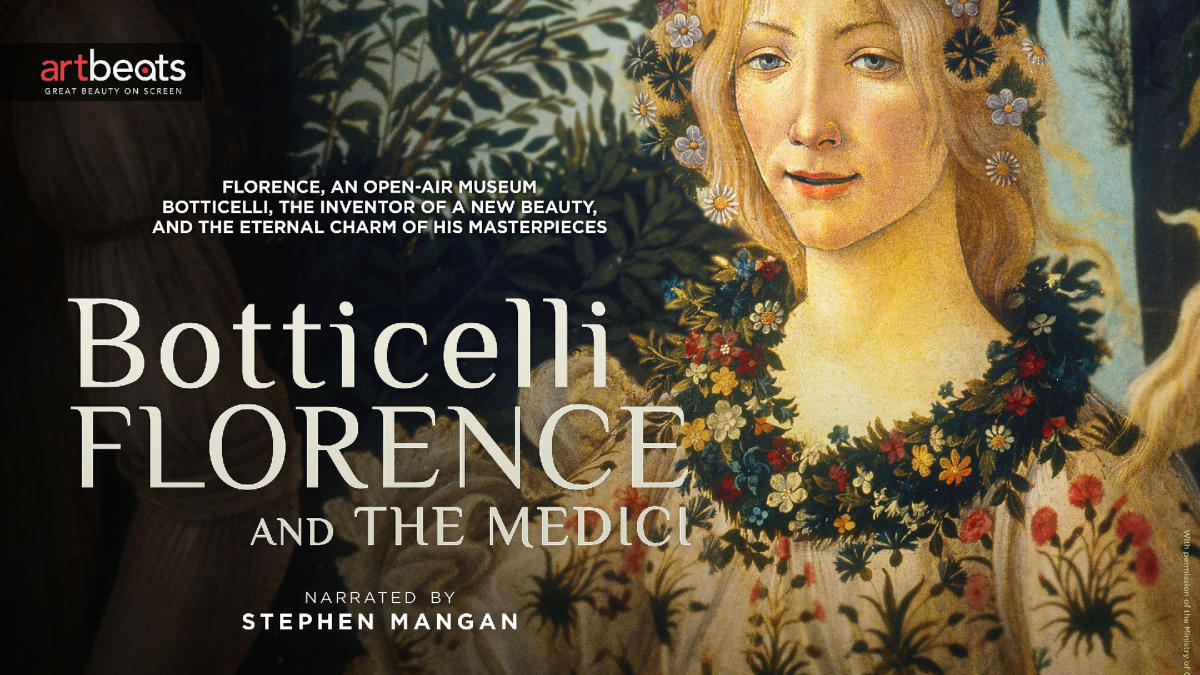 Film: Botticelli, Florence and The Medici
When
Sun, June 27, 2021 @ 3:00 pm
Email
boxoffice@bankheadtheater.org
Where
Bankhead Theater - 2400 1ST ST LIVERMORE, CA 94550

Phone
925.373.6800

Bankhead Presents Great Art On Screen Botticelli, Florence and the Medici
From Salvador Dalì to Andy Warhol, David LaChapelle to Jeff Koons and Lady Gaga, no one appears to be immune to the eternal fascination of Botticelli and his works.
Beauty, creativity, genius: the Renaissance Florence of Lorenzo de' Medici was a powerhouse of art and culture. Among countless shops and government buildings, there was endless beauty coexisting with the dark side of a city made up of power struggles, plots, intrigues and brutal violence.
One revolutionary artist, more than any other, was able to project into his works the lights and shadows of an era destined never to be forgotten: Sandro Botticelli (1445-1510). Relive Florence and all its astonishing art and culture through Botticelli's life, his collaborations, his challenges and successes under the wing of the Medici family. From the outset of his career, Botticelli asserted himself as the inventor of an ideal Beauty, which found its maximum expression in such legendary works as The Allegory of Spring and the Birth of Venus.
RELATED PERFORMANCES/SHOWS