Great Art on Screen — Film Series at the Bankhead Theater
An in-depth look at the most extraordinary and groundbreaking art masters of their time.
SUNDAYS at 3pm.  All tickets $15/$10 students.  Limited, distanced seating. Masks required.

Enter to WIN tickets by submitting your favorite travel photo. Winners will be posted each week on our social media.  Email to info@livermorearts.org
And Save the Date for a new exhibit in the Bankhead Gallery "Take Me There: Travel the World with Art and Photography" opens JUNE 29.
---
MAY 30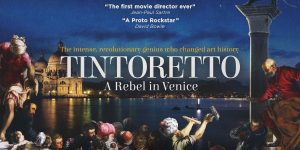 Tintoretto: A Rebel in Venice fully immerses audiences in the life of the last great artist of the Italian Renaissance. With the enchanting narrative voice of two-time Academy Award nomineeHelena Bonham Carter, cinema audiences visit places that evoke and preserve the memory of the painter, including the State Archives, the Doge's Palace, St. Mark's Square, the Church of San Rocco, and more, all in celebration of the 500th anniversary of Tintoretto's birth.
---
JUNE 13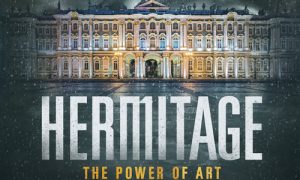 A spectacular documentary event, Hermitage: The Power of Art tours through St. Petersburg's State Hermitage Museum, a wonderful complex of buildings with the largest collection of paintings in the world, to retrace two and a half centuries. Audiences pass through the magnificent interiors that provided a meeting point for foreign artists, architects and intellectuals creating connections through art and culture.
---
JUNE 27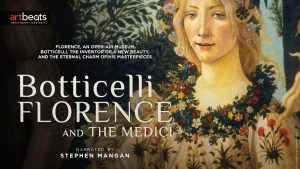 Beauty, creativity, genius: the Renaissance Florence of Lorenzo de' Medici was a powerhouse of art and culture, where beauty coexisted with power struggles, intrigues and brutal violence. One revolutionary artist, more than any other, was able to project into his works the lights and shadows of the era. In Botticelli: Florence and the Medici, relive the astonishing art and culture through Sandro Botticelli's life, his collaborations, his challenges and successes under the wing of the Medici family.
---
JULY 11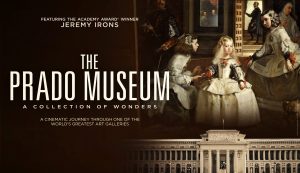 Magnificent masterpieces tell the story of Spain and of an entire continent in The Prado: A Collection of Wonders, a visual celebration of the 200th anniversary of Madrid's Prado Museum, one of the most visited museums in the world. Hosted by Academy Award winner Jeremy Irons, this cinematic journey offers viewers a spell-binding experience, telling the story of Spain and beyond, through the works of Vélazquez, Rubens, Titian, Mantegna, Bosch, Goya, El Greco, and more.
---
JULY 25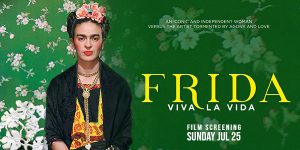 Frida – Viva La Vida is a cinematic documentary event film that highlights the two sides of Frida Kahlo's spirit: a revolutionary pioneering artist of contemporary feminism, and on the other, a human being tormented by agony and love. With Asia Argento as narrator, the two faces of the artist will be revealed, by pursuing a common thread consisting of Frida's own words: letters, diaries and private confessions. The documentary film event will alternate interviews with historical documents, captivating reconstructions and Frida Kahlo's own paintings, kept in some of the most amazing museums in Mexico.