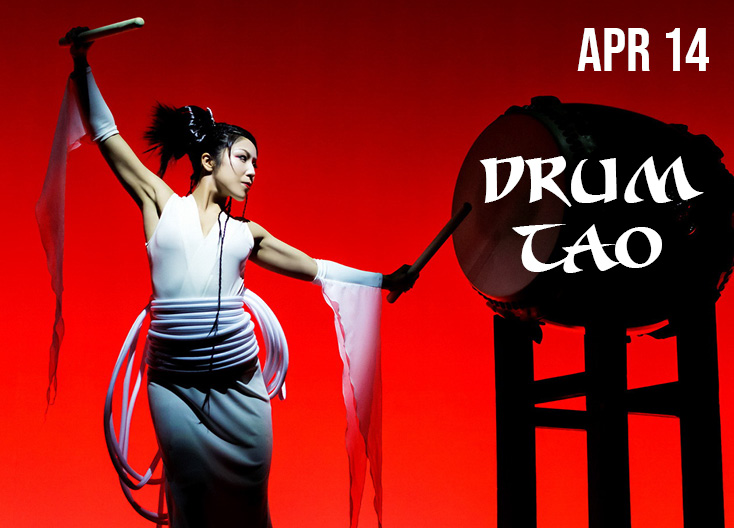 DRUM TAO
When
Thu, April 14, 2022 @ 7:30 pm
Email
boxoffice@bankheadtheater.org
Where
Bankhead Theater - 2400 First Street Livermore,

Phone
925.373.6800

Bankhead Presents Drum TAO
Internationally-acclaimed percussion artists TAO continue to transfix audiences worldwide with their modern, high-energy showcase of the ancient art of Japanese drumming. Drum TAO 2020 combines highly physical, large-scale drumming with contemporary costumes, precise choreography, and innovative visuals to create a powerful, energetic and unforgettable night of excitement.
Over more than 25 years, more than 800 million people worldwide have been touched by Drum TAO. With explosive, intensely physical performances that range from the dramatic "Wadaiko-drums" to the beautiful mesmerizing melody of Japanese flutes and harps, this is Japanese entertainment for a new generation. TAO have performed worldwide and made their acclaimed debut on Broadway in 2016. The recipients of multiple awards from the Japanese government for their contributions to culture and tourism in Japan, they will continue their production of "Mangekyo" in Tokyo through the 2020 Olympics.
"Represent not only Japanese entertainment but Japan itself"
-Newsweek
Thursday, April 14, 2022 at 7:30 pm
RELATED PERFORMANCES/SHOWS